Duckworth: I was too eager after winning the second set.
Australia's James Duckworth discusses his tactics and the crowd's support after falling to No. 9 seed Jo-Wilfried Tsonga in the second round.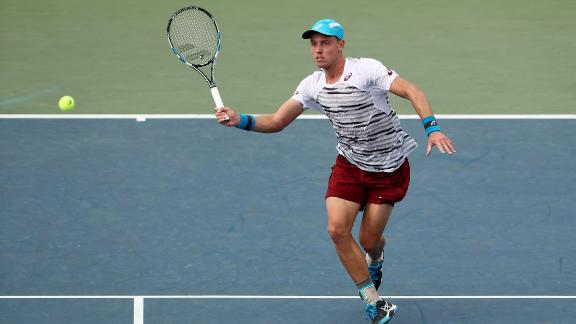 Konta holds on for victory despite on-court collapse.
Great Britain's Johanna Konta suffered a heat-related collapse in the middle of a her three-set win against Tsvetana Pironkova.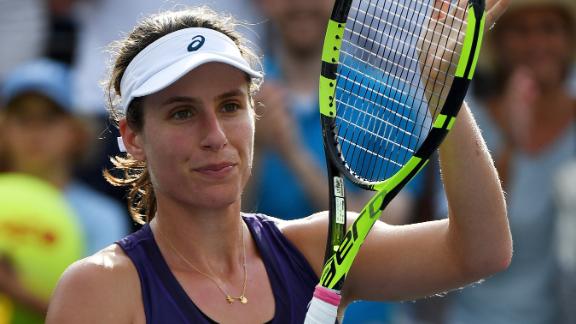 Serena makes quick work of Makarova.
Serena Williams, relying on expert placement instead of overwhelming power, showed no sign of vulnerability during her impressive first-round win over Ekaterina Makarova at the US Open.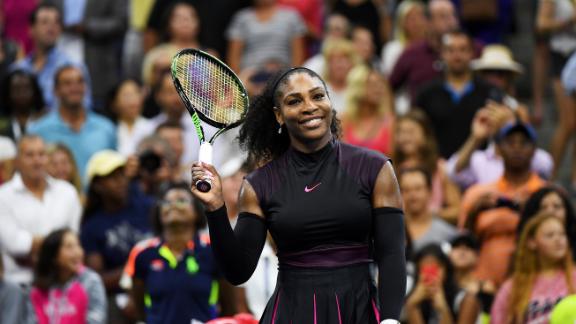 Wawrinka slugs his way past Verdasco.
Third-seeded Stan Wawrinka hit 30 winners in his 7-6 (4), 6-4, 6-4 victory over Fernando Verdasco.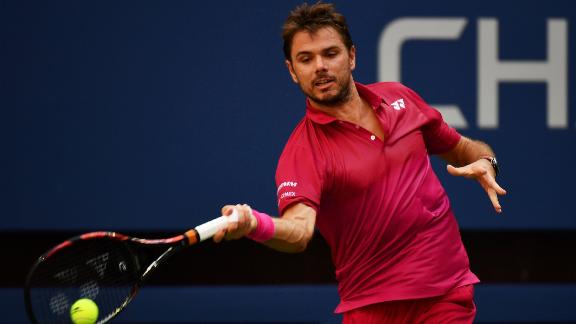 Venus passes test in three-set thriller.
Venus Williams won her 77th match at the US Open, 6-2, 5-7, 6-4 over Kateryna Kozlova, to improve to 18-0 in the first round.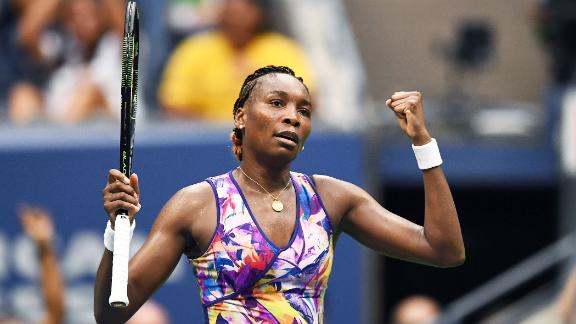 Highlights - England seal series after record 444-3.
England have produced some astonishing batting feats in one-day cricket over the last 18 months, but they surpassed even themselves at Trent Bridge as they plundered the highest total in ODI history to wrap up the series against Pakistan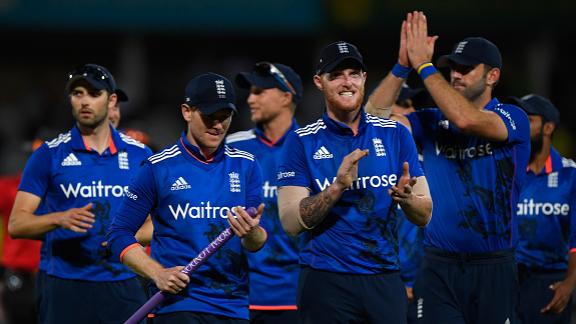 WATCH - Hales 171 breaks England record.
Alex Hales scored England's highest individual ODI score ever making a magnificent 171 off 122 balls against Pakistan, at Trent Bridge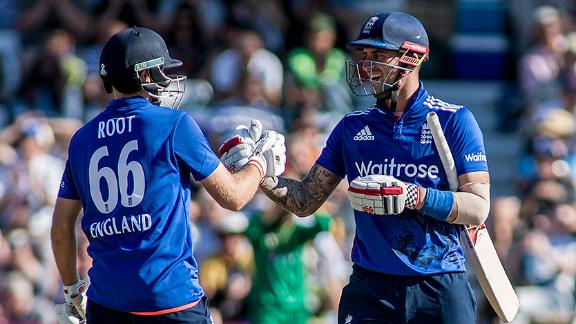 WATCH - Valiant fan falls over barrier.
A spectator fell head over heels over a fan barrier in an attempting a catch in the third ODI match between England and Pakistan, at Trent Bridge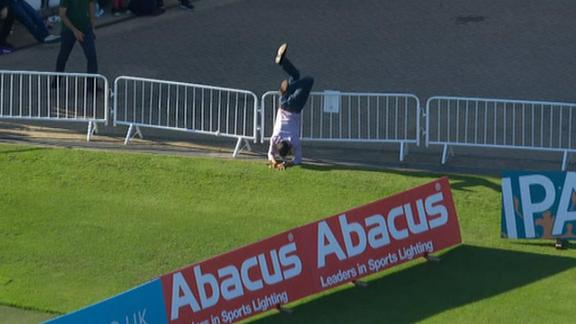 Highlights: Nadal defeats Istomin in first round.
Rafeal Nadal looks healthy after a win over Denis Istomin in US Open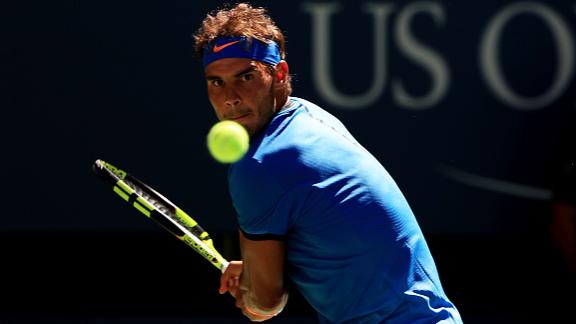 Isner calls Kaepernick's actions 'pathetic'
Tennis star John Isner weighs in on 49ers QB Colin Kaepernick's decision not to stand during the national anthem, saying he's fine with Kaepernick expressing his point of view, but the way he did it was "pathetic."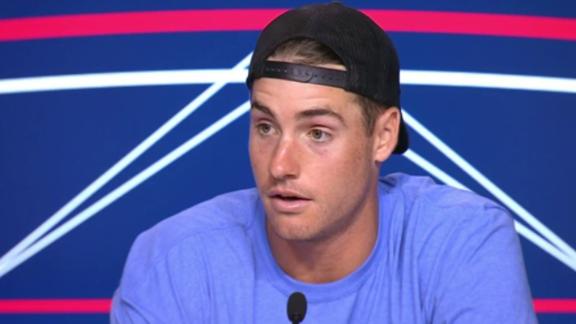 Kaepernick: Sitting to take a stand.
Colin Kaepernick created a firestorm when he was spotted sitting down during the national anthem. Former NFLPA president and The Undefeated writer Domonique Foxworth and ESPN contributor Will Cain join Bob Ley to discuss personal protest.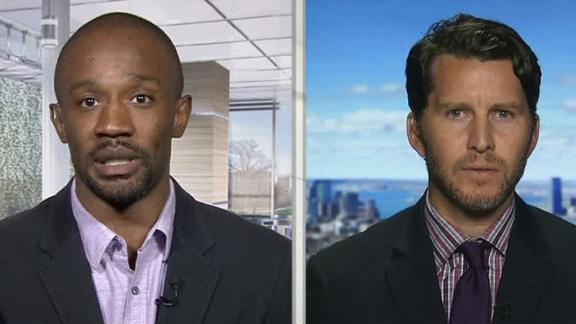 Federer: I learned a lot from this year.
World number four Roger Federer says he is hoping to return stronger than ever after a season of setbacks.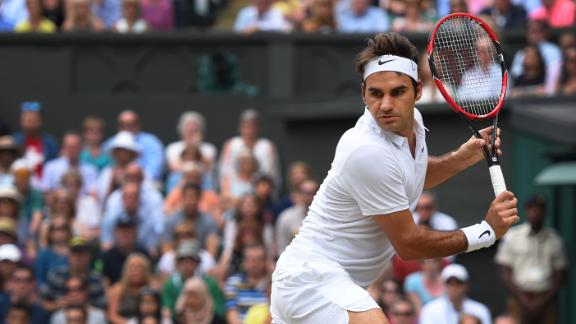 Federer surprises kids testing rackets.
Roger Federer surprises a group of young tennis players who were testing rackets for Wilson and have no idea he is about to arrive.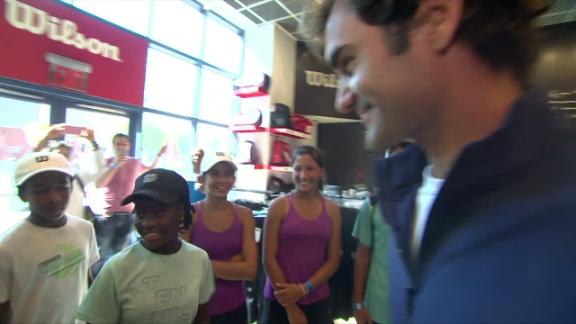 Bomani Jones: Kaepernick's 'statement in his words, not actions'
Bomani Jones joins Mike and Mike to discuss the larger issue with society being easily offended with Colin Kaepernick's actions and not listening to his message.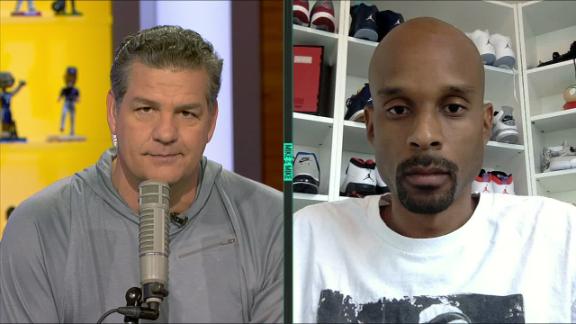 Rosberg runs the perfect race.
Maurice Hamilton discusses Nico Rosberg's race as he eased to a win in Belgium.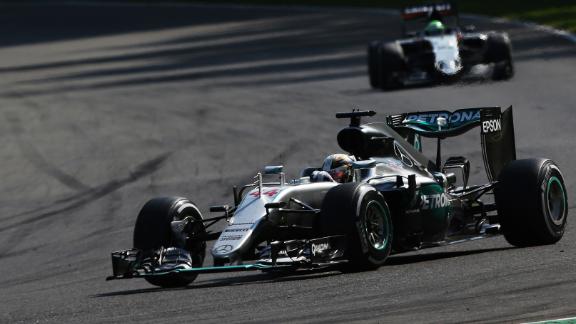 After 20 years, can Tiger reclaim spot among golf's elite?
Tiger Woods' golf reign began 20 years ago when the young phenom introduced himself to the world. A reign that has since let up but hope remains for Tigers' triumphant return.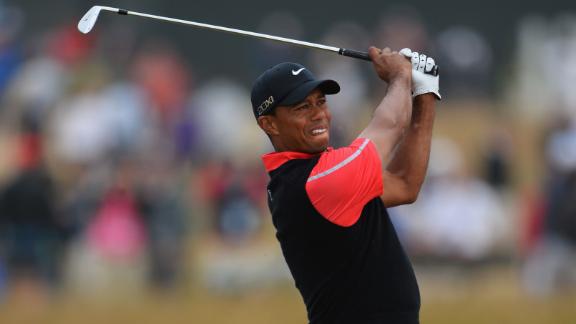 Inside Fiji sevens' historic Olympics homecoming party.
Fiji sevens head coach Ben Ryan described the incredible scenes as their sevens team were welcomed home after winning gold in Rio.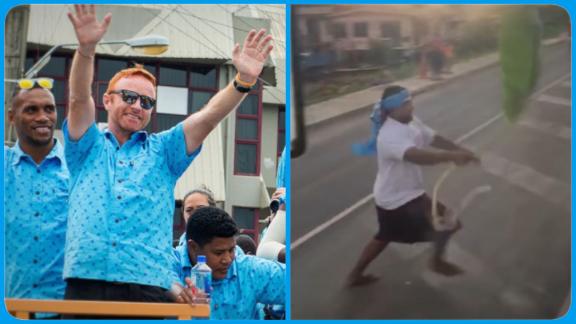 England to get four UCL group stage spots.
Europe's top four leagues will have four guaranteed places in the Champions League group stage from the 2018-19 season, UEFA has confirmed.

'It will be easy to be West Indies captain'- Brathwaite.
Reaction from Carlos Brathwaite after the fourth Test between the West Indies and India ended in draw and India won the series 2-0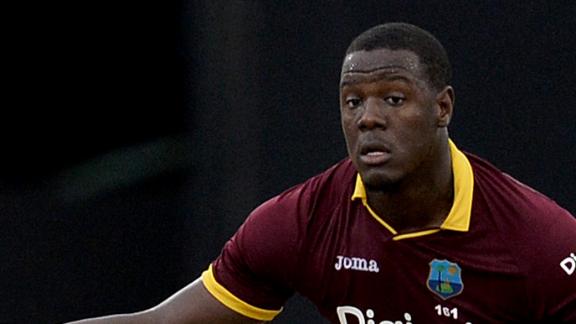 The Reverse Sweep: Let Them Eat Cake.
The Reverse Sweep takes a look at who's been doing and saying what in the cricket world during the last 24 hours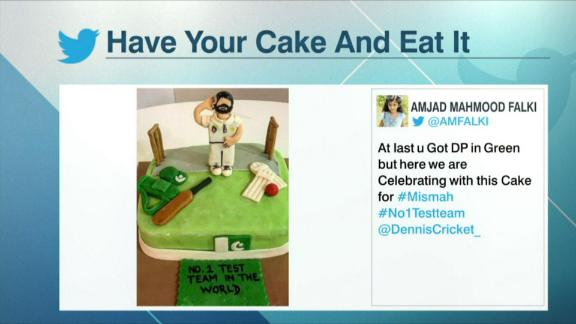 Biles: Rio a dream come true.
Simone Biles summed up her Olympic games on Sunday, saying it was an honour to be the country's flag bearer in the closing ceremony.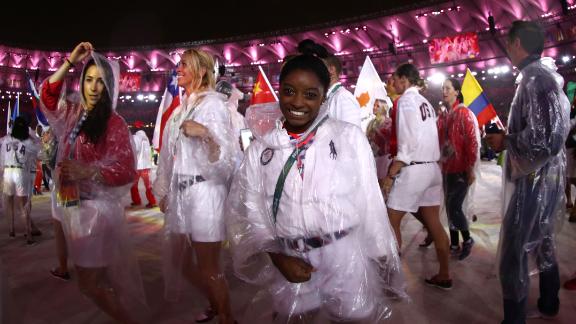 WATCH: Olympic flag passed on to Tokyo.
The Olympic flag was handed over to the 2020 summer Olympic hosts Tokyo during the closing ceremony of the Rio Games.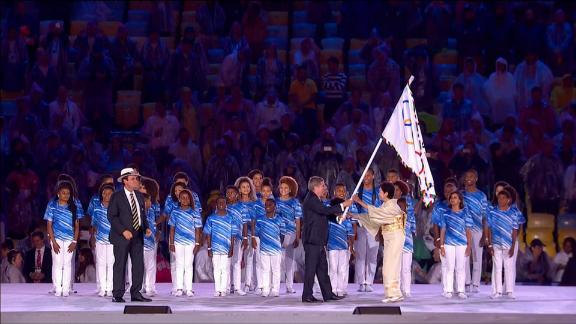 Elaine Thompson takes stage at Rio 2016.
Relive Jamaica's sprint queen Elaine Thompson's impressive performances at Rio 2016.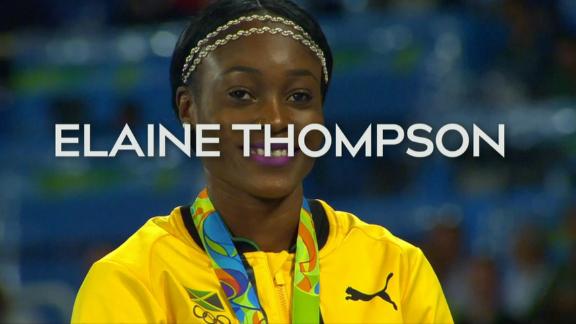 WATCH: USA men's basketball wins gold.
The U.S. men's basketball team beat Serbia 96 - 66 to win the gold medal in the 2016 Olympic games in Rio.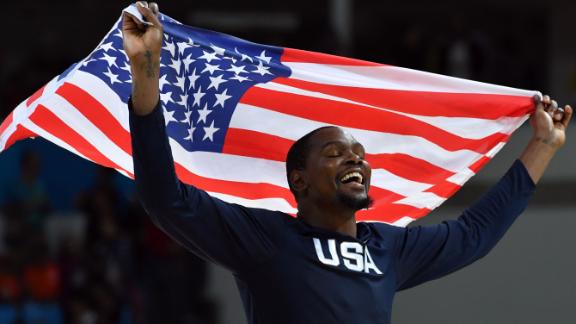 WATCH: Spain tops Australia for bronze.
Spain defeats Australia 89-88 to take home the bronze medal in men's basketball.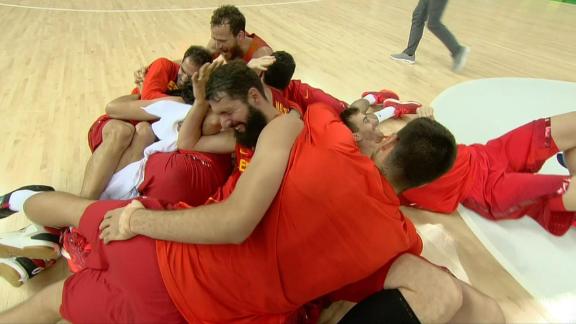 WATCH: Mongolian coach protests by stripping.
Two Mongolian wrestling coaches stripped their clothes off in protest over their wrestler, Ganzorigiin Mandakhnaran, losing the bronze medal match after being deducted a penalty point.
WATCH: Brazil takes gold in men's volleyball.
Brazil defeats Italy 3-0 in the men's volleyball final match.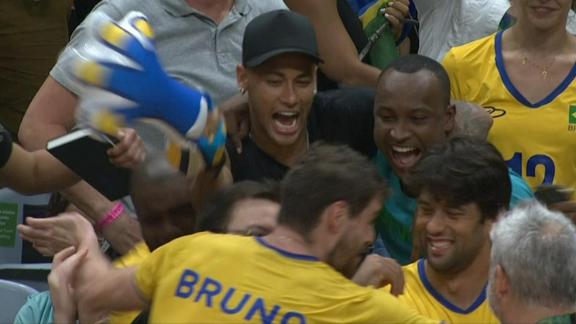 Caribbean swimmers take stage in Rio.
Relive some of the Caribbean swimming performances in the 2016 Rio Olympics.