The Masters
Garcia says the wait made winning sweeter.
After receiving the green jacket, Sergio Garcia says "it's been a long wait" and it was a long but enjoyable week that culminates with him being able to call himself Masters champion.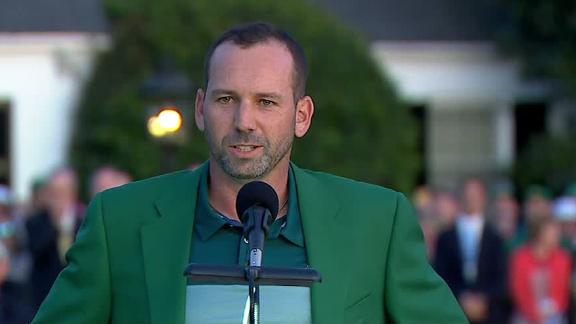 Garcia introduced as Masters champion.
Billy Payne, chairman of Augusta National Golf Club, awards Sergio Garcia the green jacket for winning the 2017 Masters.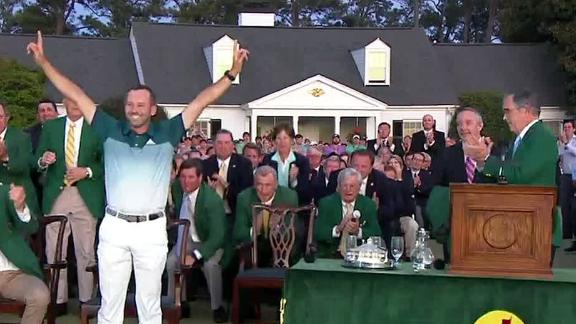 Thunder
NBA
Thunder
NBA
Westbrook thankful for support.
Russell Westbrook is full of gratitude as he reacts to surpassing Oscar Robertson for the most triple-doubles in a single season.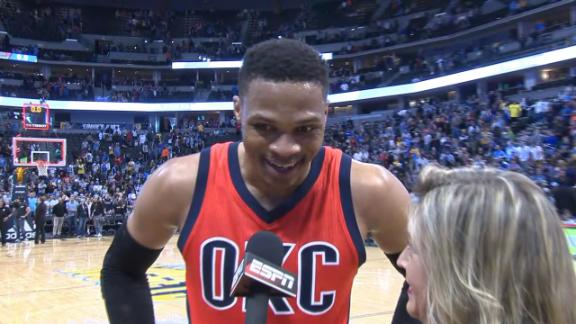 Is overtaking alive and well in F1?
There were plenty of exciting overtakes at the Chinese Grand Prix, but will the trend continue through the season?
'We will bounce back' - Pandey.
Manish Pandey looks forward to bouncing back after his side fell to Mumbai Indians by four wickets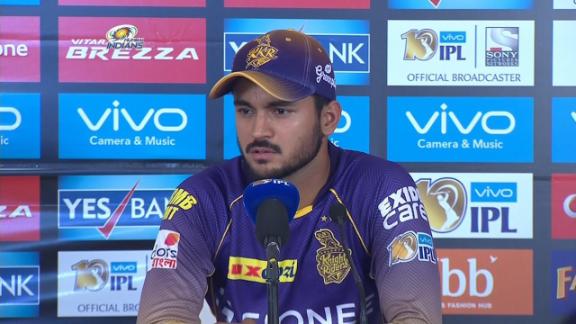 ESPNPlay - the best of live sports
Watch the very best in sport LIVE and on-demand with ESPNPlay. Service available across the Caribbean.
ESPN

The ESPN World Fame 100 is a ranking of the planet's 100 most famous athletes. Here's a visual breakdown of the list by gender, sport, country and social media following.
Definitely Caribbean. Distinctly ESPN

Super agent Mino Raiola has told an Italian newspaper that Zlatan Ibrahimovic once refused a €100 million offer to join a Chinese club.

He may be the fastest man on earth but can Usain Bolt predict this weekend's Premier League results?

Nine-time Olympic gold medalist Usain Bolt joins the FC crew to discuss his love for Man United, and if he could make the squad.

Check out how each NFL stadium looks in "Madden NFL 17."

University lecturer Jarrod Gilbert lets his sociology class know what he would much rather be doing with his day

Dan Graziano gives some insight on the magnitude of the restrictions Tom Brady faces during his suspension from the Patriots.

President Barack Obama says 49ers QB Colin Kaepernick is exercising his constitutional rights by not standing during the national anthem and is generating conversation around topics that need to be talked about.

Ohio State student Vinny Forte hits a long-distance shot in his lecture giving his entire class a 100% on an organic chemistry quiz.

A delay of game is called on the first punt as the Nebraska Cornhuskers line up without a punter to honor Sam Foltz, who died over the summer.

A Las Vegas batter hits the ball foul but it surprisingly spins back into fair territory, where El Paso first baseman picks it up and steps on the bag for an out.

Dwyane Wade explains to ABC's George Stephanopoulos why he has mixed feeling about Republican presidential nominee Donald Trump's tweet following the shooting death of Wade's cousin.

Seminoles WR Travis Rudolph talks about his visit to Montford Middle School where he saw a boy on the autism spectrum eating alone, and decided to join him.
Customise ESPN