'It will be easy to be West Indies captain'- Brathwaite.
Reaction from Carlos Brathwaite after the fourth Test between the West Indies and India ended in draw and India won the series 2-0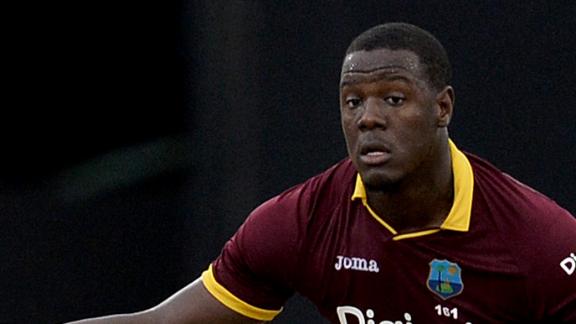 Ultimate Highlight: Curtain closes on Rio 2016.
Relive the best of the final day at the Rio Olympics, as the last of the medals are won and the Games draw to a close.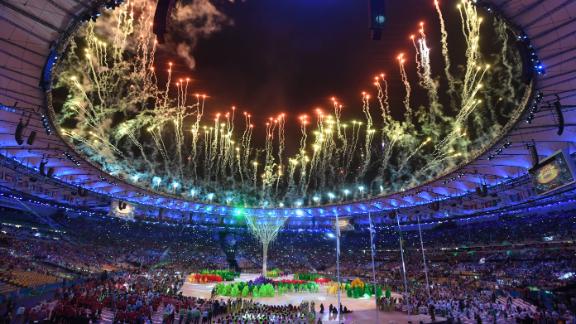 The Reverse Sweep: Let Them Eat Cake.
The Reverse Sweep takes a look at who's been doing and saying what in the cricket world during the last 24 hours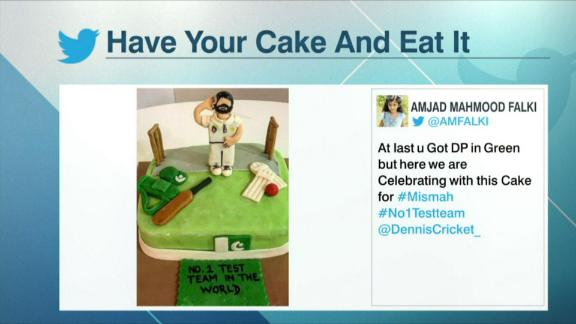 Biles: Rio a dream come true.
Simone Biles summed up her Olympic games on Sunday, saying it was an honour to be the country's flag bearer in the closing ceremony.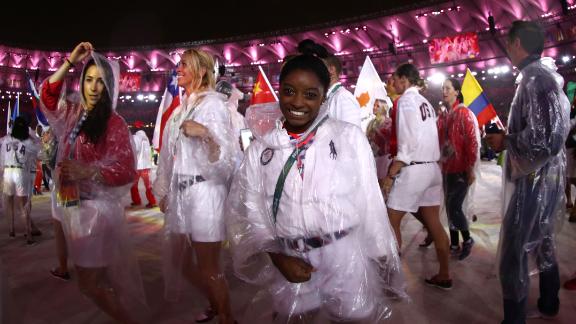 WATCH: Olympic flag passed on to Tokyo.
The Olympic flag was handed over to the 2020 summer Olympic hosts Tokyo during the closing ceremony of the Rio Games.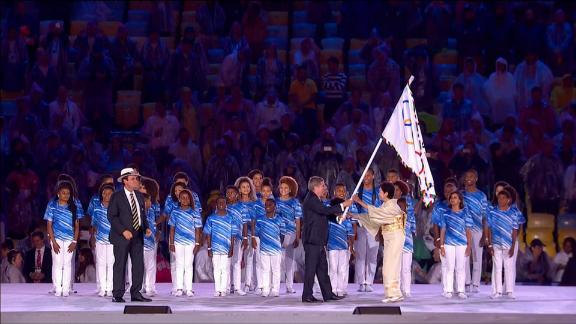 WATCH: Bolt throws javelin 56m.
At 1:40 in the morning in the Olympic Stadium, Usain Bolt proved he's more than just a one-trick pony by throwing the javelin 56 metres.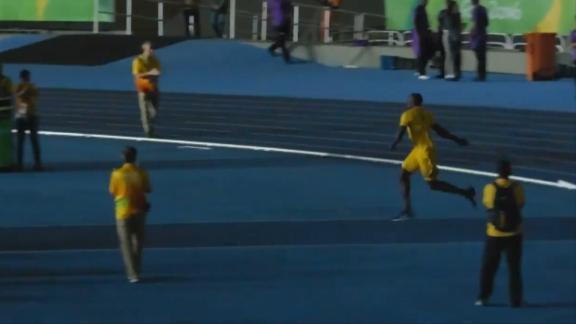 Elaine Thompson takes stage at Rio 2016.
Relive Jamaica's sprint queen Elaine Thompson's impressive performances at Rio 2016.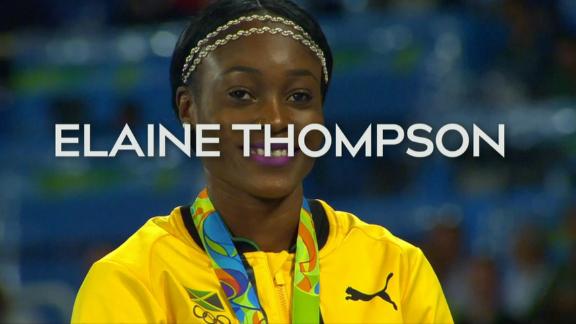 WATCH: USA men's basketball wins gold.
The U.S. men's basketball team beat Serbia 96 - 66 to win the gold medal in the 2016 Olympic games in Rio.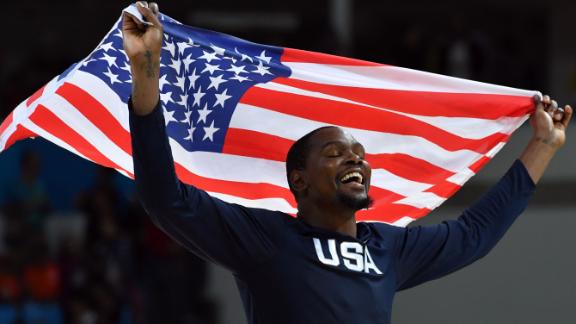 Usain Bolt's golden triple-triple.
Relish in the glorious moments from all of Usain Bolt's gold medal performances on the track at the Rio Olympics.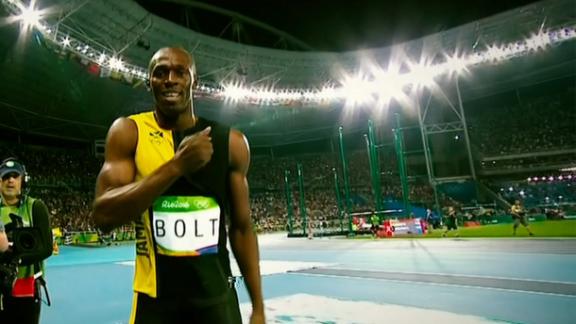 WATCH: Spain tops Australia for bronze.
Spain defeats Australia 89-88 to take home the bronze medal in men's basketball.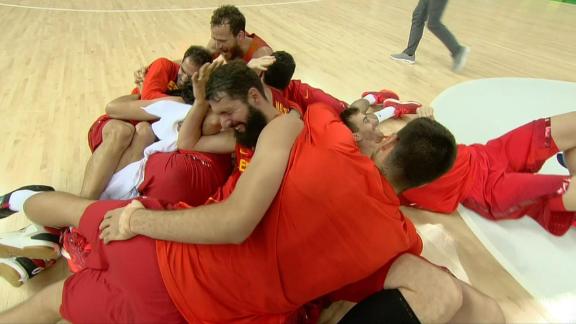 WATCH: Mongolian coach protests by stripping.
Two Mongolian wrestling coaches stripped their clothes off in protest over their wrestler, Ganzorigiin Mandakhnaran, losing the bronze medal match after being deducted a penalty point.
WATCH: Brazil takes gold in men's volleyball.
Brazil defeats Italy 3-0 in the men's volleyball final match.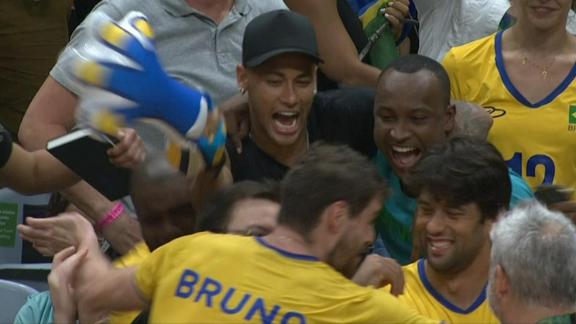 Caribbean swimmers take stage in Rio.
Relive some of the Caribbean swimming performances in the 2016 Rio Olympics.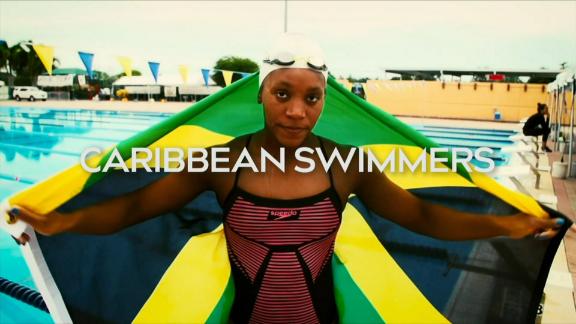 WATCH: Kipchoge wins gold for Kenya.
Eliud Kipchoge takes home the gold medal in the men's marathon with a time of 2:08.44.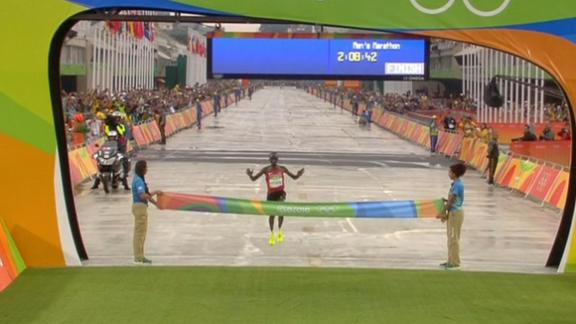 Katie Ledecky made history in 2016 Olympics.
Relive the excitement of USA's Katie Ledecky taking home four gold medals.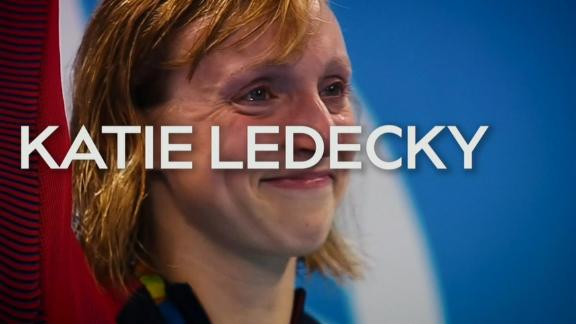 Ultimate Highlight: Neymar delivers gold for Brazil.
Relive the best of Day 15 of the Rio Olympics, as Brazil's Neymar netted the game-winning penalty kick against Germany.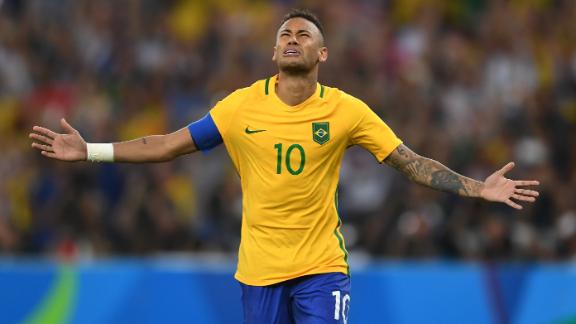 Golden Moments: Jamaica's 4x100m relay.
Relive the excitement of Usain Bolt leading Jamaica to another gold in the 4x100m relay.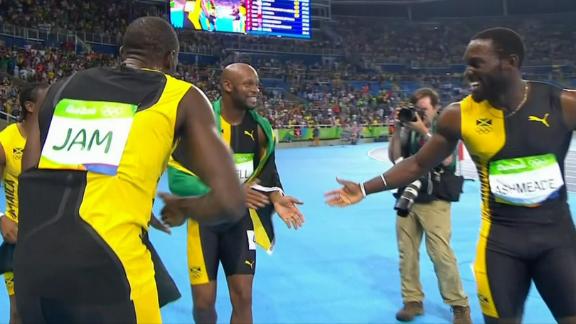 The Spirit of the Games: 5000M of courage.
Relive the comradery New Zealand's Nikki Hamblin and U.S. runner Abbey D'Agostino showcased in the women's 5000M.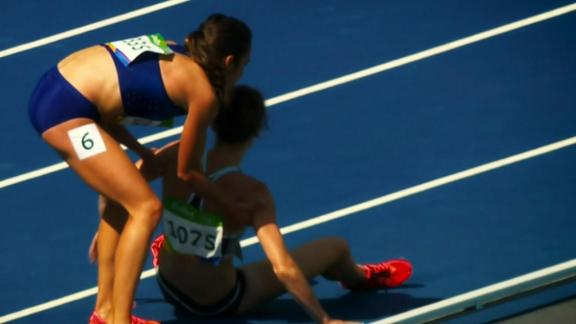 WATCH: USA, Jamaica, Bahamas medal in men's 4x400m.
The U.S. pulled away with a decisive gold medal victory in the 4x400m relay, with Jamaica and the Bahamas following for the silver and bronze respectively.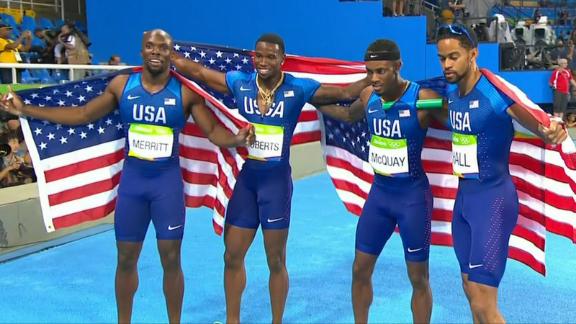 WATCH: Mo Farah does the double-double.
Great Britain's Mohamed Farah completed a historic double-double by winning the 5000m and 10,000m races in consecutive Olympics.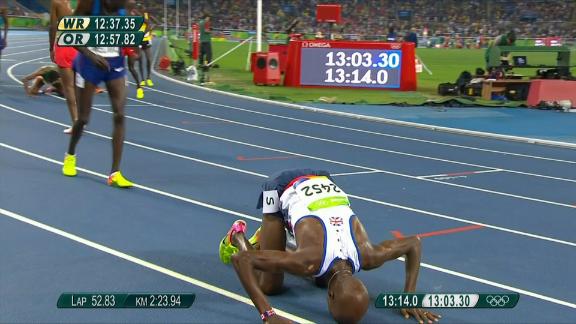 WATCH: United States win women's 4x400m relay gold.
The U.S. women's 4x400m relay team captured their sixth consecutive 4x400m gold medal by holding off Jamaica down the stretch.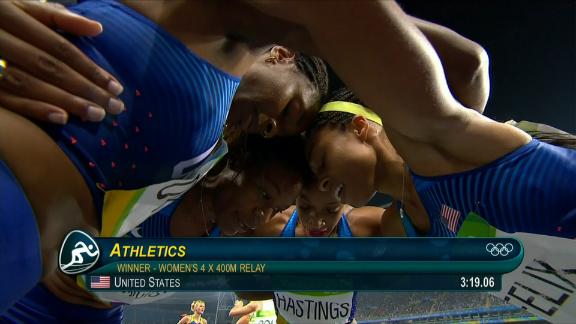 WATCH: Neymar the hero for Brazil's first Olympic gold.
It came to PK's between hosts Brazil and Germany, and national icon Neymar stepped up to seal the victory with the final PK of the match.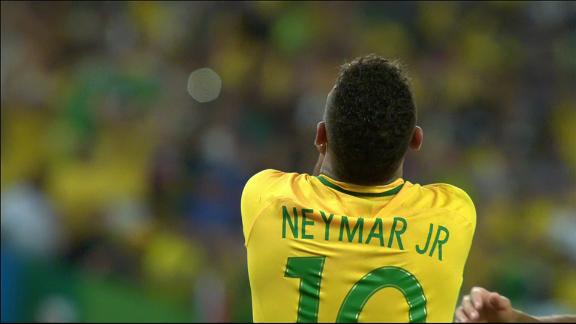 Farah: I dreamed of doing the double-double.
ESPN caught up with Team GB's Mo Farah who made history by winning back-to-back 5000m Olympic gold medals.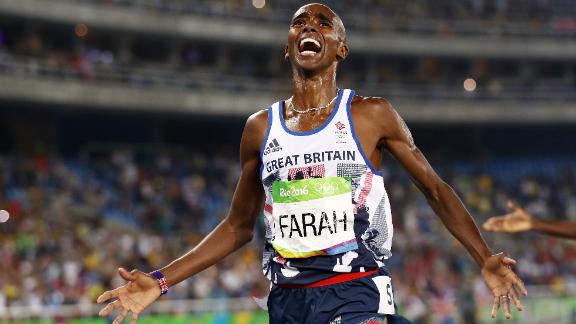 Jamaican men's 4x400m "did it for each other."
ESPN catches up with Jamaica's 4x400m men's relay team, who express their utmost gratitude towards Jamaica and the support from home.
Bahamas 'thankful' for Olympic bronze in men's 4x400m relay.
The Bahamas men's 4x400m relay team reflect on their Olympic experience after their bronze medal winning performance.
WATCH: Neymar's stunning free kick.
Neymar scores a fantastic free kick to give Brazil the 1-0 lead against Germany.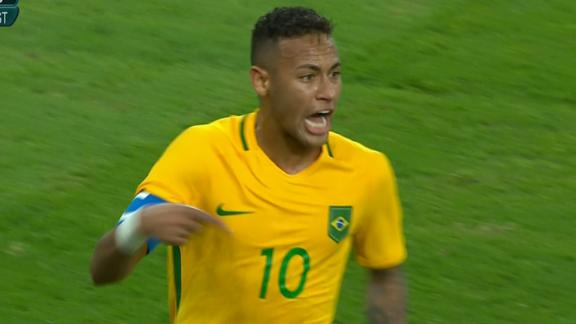 Jamaica's 4x400m women's relay team proud to medal.
Jamaica's 4x400m women's relay team react to their silver medal victory.
Walcott: It's simple, I wanted to relax.
Keshorn Walcott sealed a bronze medal in the men's javelin.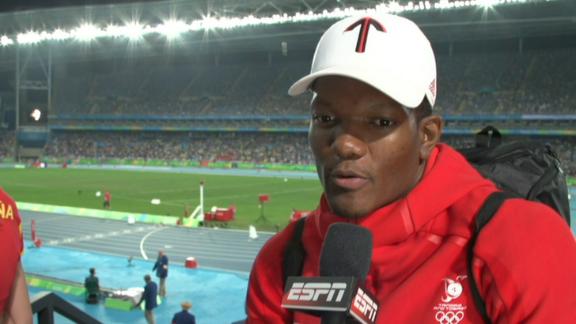 Highlights: Brazil (5) 1-1 (4) Germany.
Neymar and Brazil are Olympic champions for the first time as the Selecao defeated Brazil 5-4 in a penalty shootout to seal the gold.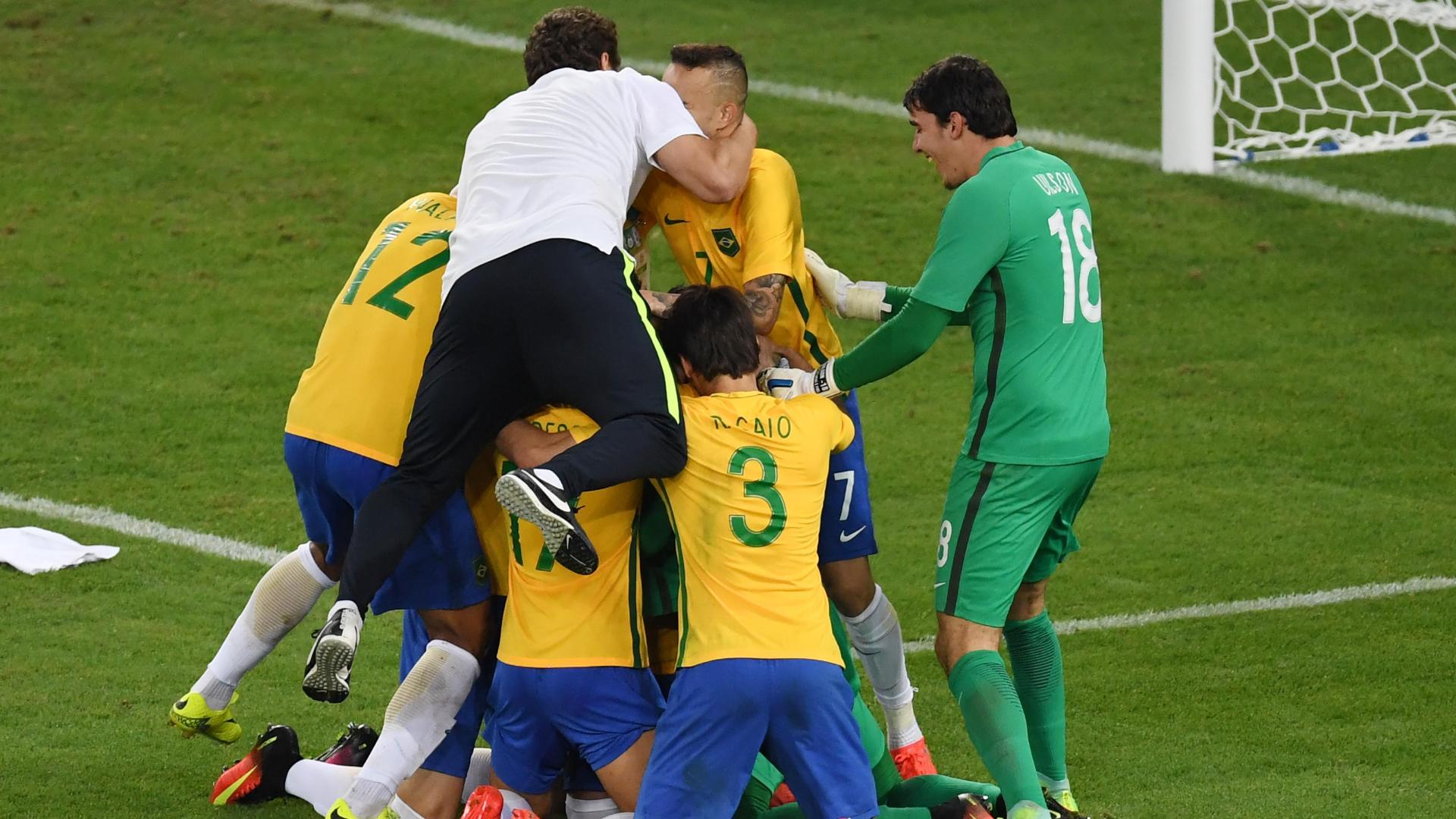 Nigeria seal bronze in win over Honduras.
Nigeria built on their recent successes with a 3-2 win over Honduras to secure a bronze in Rio.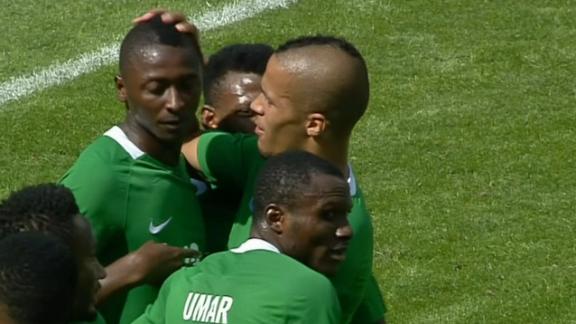 Fairytale complete for Brazil, Neymar.
ESPN's Shaka Hislop reacts to Brazil's historic Olympic gold medal victory in penalty kicks against Germany.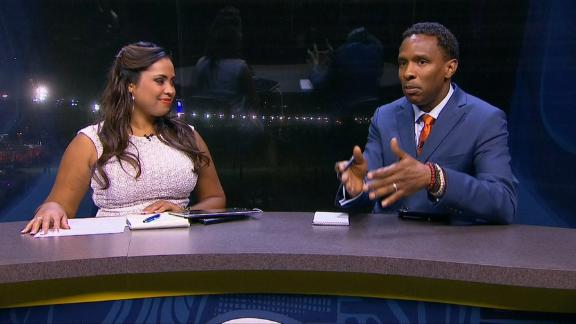 WATCH: Cuba takes home third gold medal in boxing.
Cuba's Arlen Lopez wins gold in 75 kg middleweight boxing by unanimous decision.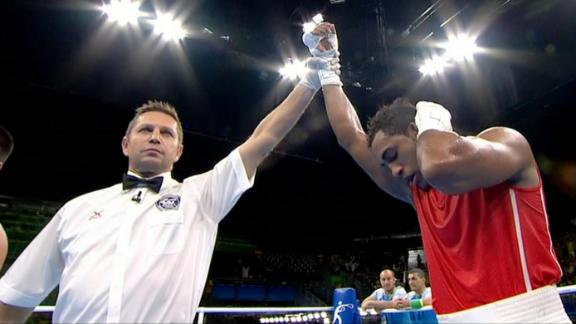 Ultimate Highlight: Bolt's fairy-tale finish.
Relive the best of Day 14 of the Rio Olympics, as Usain Bolt completed the triple-triple and took home his ninth Olympic gold medal.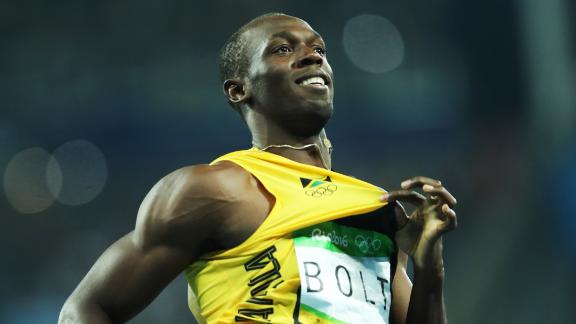 Caribbean highlights: Flora Duffy.
Bermuda's Flora Duffy finished 8th in the women's triathlon with a time of 1:58.25.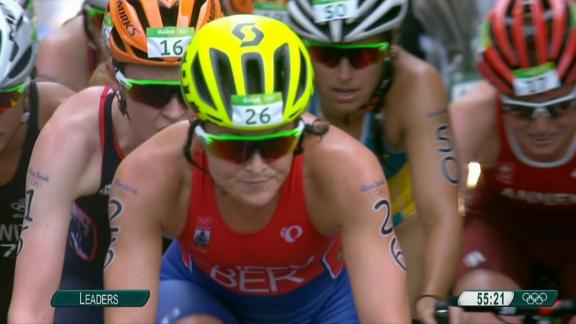 Bolt: I can't believe I've done it.
Usain Bolt speaks with ESPN after his record breaking third consecutive 4x100 relay gold and how emotional it was for him to win this race above the others.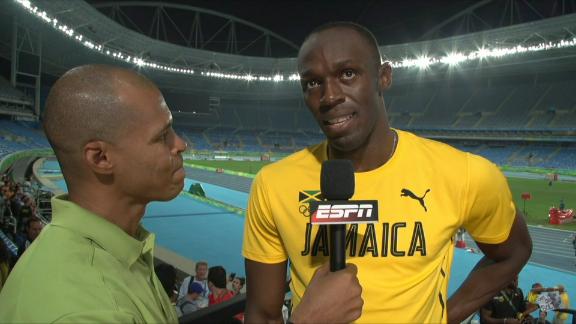 WATCH: Jorgensen wins gold in triathlon.
Gwen Jorgensen makes history by winning the first gold medal for USA in the women's triathlon event.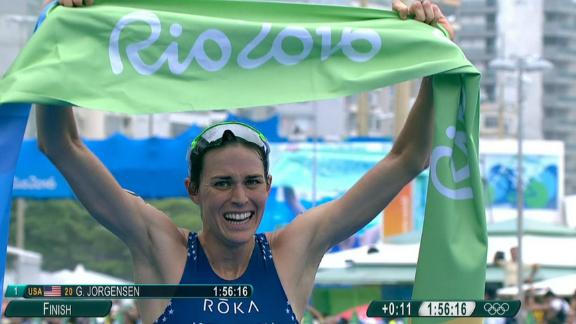 WATCH: US women cruise in 4x100 final, Jamaica claims silver.
The US and Jamaica were the heavy favourites in the women's 4x100m relay, but the US proved to be too strong and ended with a convincing victory, while Jamaica take the silver.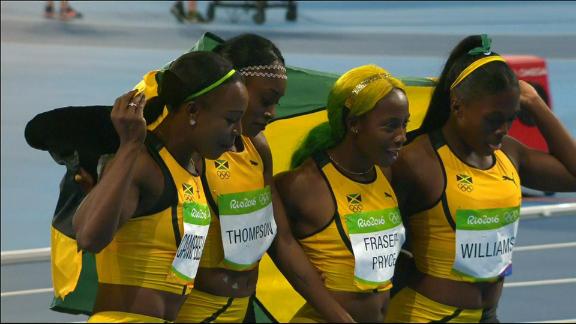 Ashmeade: There was no pressure at all.
Nickel Ashmeade, Yohan Blake, and Asafa Powell of Jamaica's 4x100m relay team react to their third straight gold medal victory.
Jamaica or USA favourites in men's 4x400m?
Jamaica and the United States are set to headline the men's 4x400m final, but who will reign supreme?
WATCH: Bolt claims third 200m gold medal.
Mercurial sprinting superstar Usain Bolt claimed his third 200m sprint gold medal, and his eighth Olympic gold medal overall.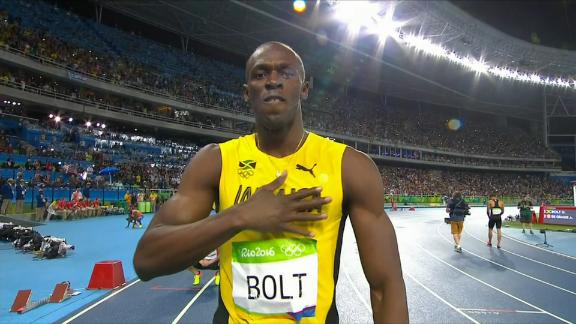 WATCH: Muhammad wins gold for U.S. in 400m hurdles.
USA's Dalilah Muhammad pulled away from the pack down the final stretch of the 400m hurdles to take the gold medal.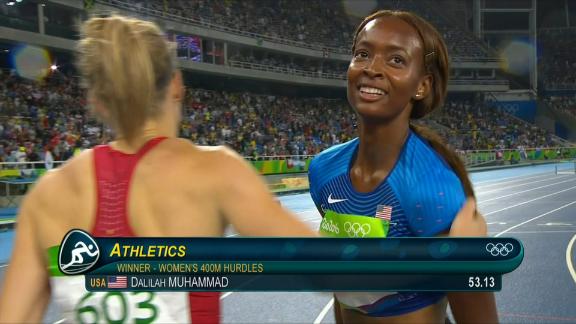 Log in to ESPN or join to view news and scores for your favourite teams