Mourinho worried about Man United's threadbare squad
Jose Mourinho isn't thrilled about not having several first-team players at his disposal as Man United embark on their preseason tour in the U.S.
Mourinho: Fred compliments Man United midfield
Jose Mourinho speaks to whether or not Man United will sign any additional players and how he sees Fred fitting into the midfield.
Mourinho: Pogba's World Cup triumph only a good thing
Man United's Jose Mourinho puts Paul Pogba's role in France's World Cup win into perspective and outlines what he hopes Pogba will take away from it.
Shaw: I want to be the first name on the teamsheet
Manchester United defender Luke Shaw makes his intentions for the season clear and discusses the opportunity the ICC presents.
McIlroy targeting first major since 2014
Rory McIlroy says it's not from the want of trying as why he hasn't won a major since 2014.
R & A address Trump's visit and Mickelson's putting incident
A hypothetical visit from US President Donald Trump and a repeat of Phil Mickelson putting a moving ball were amongst the topics addressed on Wednesday at the Royal and Ancient news conference.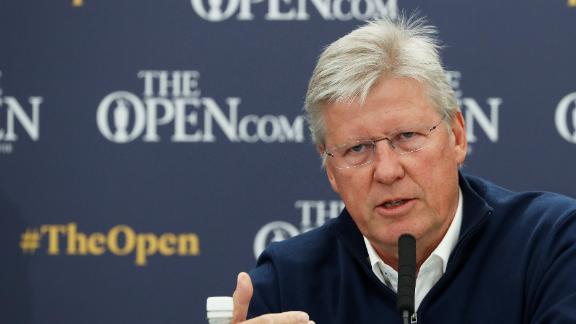 Player: No other major comes close to The Open
Three-time Open champion Gary Player described Carnoustie as a 'beast', and added that he thinks the Claret Jug is the most prestigious trophy in golf.
Mickelson pulls off incredible trust shot
Phil Mickelson pulls off the incredible trust shot when he perfectly chips a ball over Gary Evans, who is a member on the European Tour.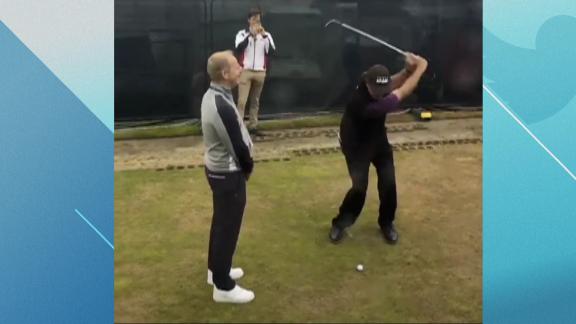 Exclusive: Joshua talks Wembley, Wilder and fighting the next AJ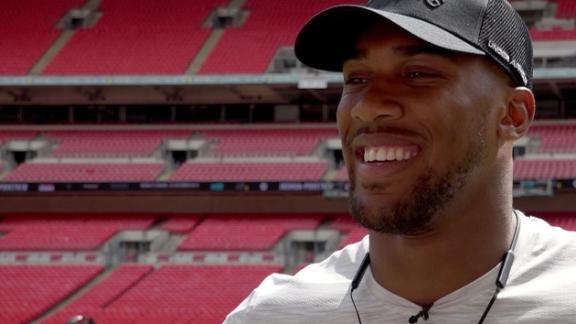 Exclusive: Joshua gets soaked by Wembley sprinkler
Anthony Joshua was ever the professional after getting a drenching from a sprinkler at Wembley stadium.
Joshua: Povetkin, Wilder all part of my legacy
Anthony Joshua says he remains focused on his goal of unifying the heavyweight division ahead of facing Alexander Povetkin.
Joshua: I've booked Wembley for Wilder
Anthony Joshua says the only opponent he wants to face at Wembley in April 2019 is American Deontay Wilder.
Wilder: 'You can't trust Eddie Hearn'
On The Boxing Beat with Dan Rafael, Deontay Wilder gives his perspective of the failed negotiations for a super-fight with Anthony Joshua.
By getting Machado, Kurkjian calls Dodgers team to beat in NL
Tim Kurkjian calls Manny Machado "a huge difference maker" for the Dodgers' lineup, but they'll need another pitcher to win the World Series.
Kurkjian: Orioles getting a star in Diaz
Tim Kurkjian breaks down the return the Orioles received for Manny Machado, highlighted by outfielder Yusniel Diaz.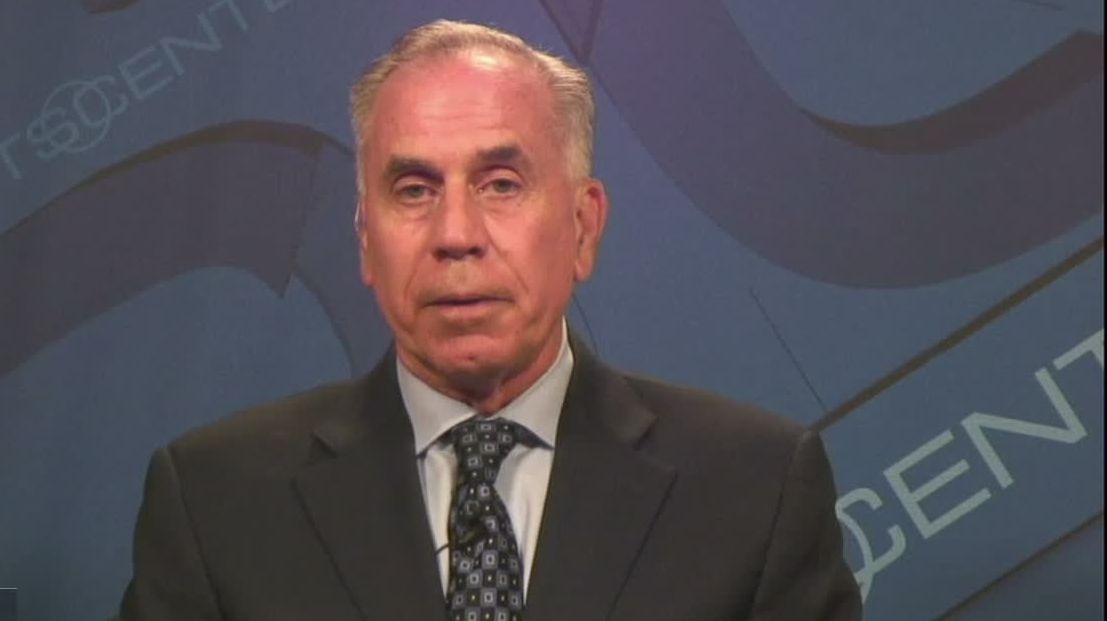 Machado is a special baseball player
With an impressive skill set that includes a big bat, Manny Machado has had several big moments for the Orioles during his career.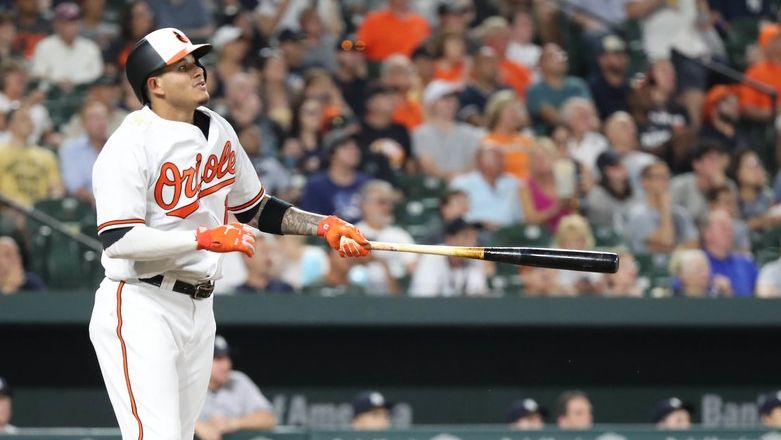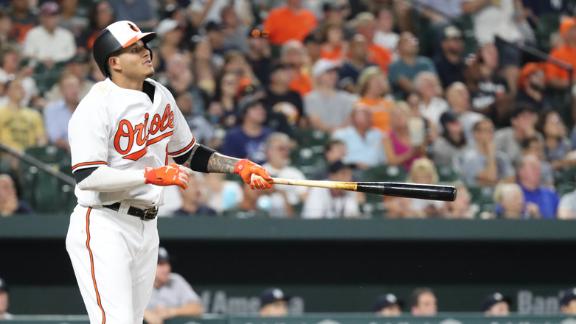 The ESPYs
'Sister survivors' show powerful moment of solidarity
The Arthur Ashe Courage Award is presented to representatives of the 'sister survivors' who spoke out against sexual abuse by their former team doctor.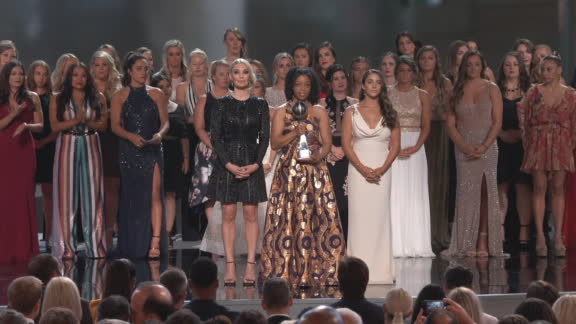 Kelly emotional during Jimmy V acceptance speech
Pro Football Hall of Famer Jim Kelly accepts the Jimmy V Award for Perseverance and urges all to never give up no matter what they are battling.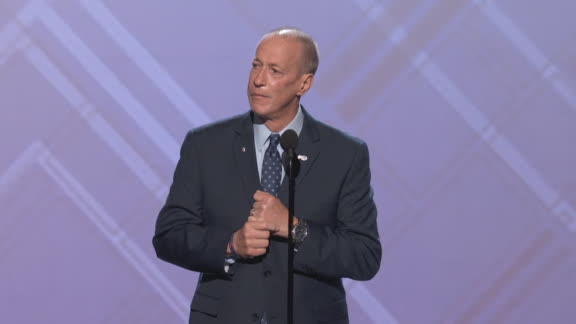 'Sister survivors' show powerful moment of solidarity
The Arthur Ashe Courage Award is presented to representatives of the 'sister survivors' who spoke out against sexual abuse by their former team doctor.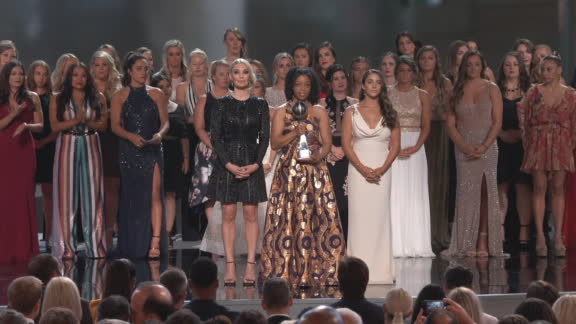 2017 Astros win ESPYS Best Team
Dallas Keuchel, Jose Altuve and Alex Bregman accept the ESPYS award for Best Team on behalf of the Astros for winning the 2017 World Series.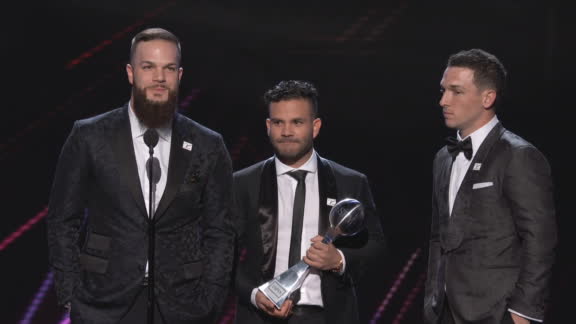 Ogunbowale takes homes ESPYS Best Play with her game winner
Arike Ogunbowale accepts the ESPY award for Best Play for her game-winning shot to win the National Championship for Notre Dame.
'Minneapolis Miracle' wins ESPYS Best Moment
Case Keenum and Stefon Diggs accept the award for Best Moment for their incredible game-winning touchdown against the Saints.
White takes home Best Olympic Moment award
Shaun White says he still gets chills watching footage of his run from the Olympics and the games were among the best moments of his life.
Foles awarded ESPYS Best Championship Performance
Nick Foles' credits the Eagles locker room for putting him in position to win the award and tells others to ignore the doubters.
Jake Wood accepts Pat Tillman Award for Service
Team Rubicon CEO Jake Wood notes that the words "thank you" are the most important he'll share and asks everyone to love and help their neighbor.
Mayfield wins ESPYS Best College Athlete
Baker Mayfield accepts the award for Best College Athlete at the 2018 ESPYS and credits his family for how he got to this point in his career.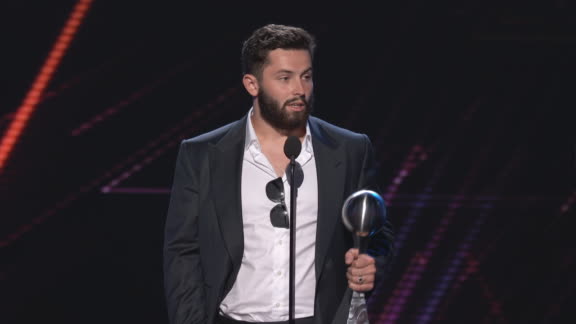 Mitchell wins Breakthrough Athlete
Donovan Mitchell thanks his family for providing a strong support system, then implores everyone to not put limits on themselves.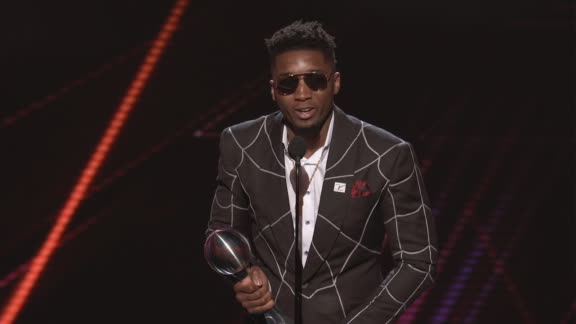 USA Women's Hockey wins ESPYS Best Game
The United States Women's Olympic hockey team accepts the award for Best Game at the 2018 ESPYS.
Patrick brings out the jokes during 2018 ESPYS monologue
2018 ESPYS host Danica Patrick opens the show in style by throwing shade across all sports, including LeBron James and Kevin Durant.

the espys
'Sister survivors' epitomize meaning of courage
The sexual abuse of hundreds of female athletes was put to a stop when a group of brave women came forward to expose it.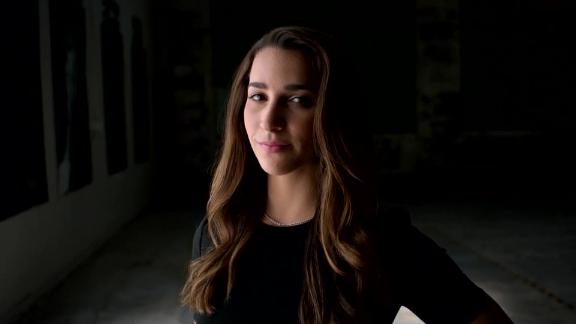 Jane Barlow/PA Wire/PA Images

In partnership with Rolex, ESPN takes a look at the history and evolution at Carnoustie, the host of the most famous golf tournament in the world this July.
Getty Images

We need your help. Complete our sports survey for a chance to win an apple watch!
Marvel

It might not be part of the traditional comic book universe, but Marvel is lacing up its boots to bring you the epic stories in Russia this summer.

Paul Lacolley

ESPN FC commissioned illustrator Paul Lacolley to create team posters for some of the nations competing at the 2018 World Cup in Russia.

Miko Lim for ESPN

After a hellish club season, Paul Pogba is determined to reclaim his joy in Russia. And if he happens to disprove his critics -- and his coach -- in the process? Even better.

Gian Galang

They battle in the forest, soccer gang against soccer gang. They are the underground fighters the World Cup host doesn't want you to see.

David Merrell

Top-class football is changing before our eyes: The "storming" era of the game is leaving the likes of Jose Mourinho and Arsene Wenger behind.

Dave Merrill

"I never walk out of games early but in these circumstances, staying seemed like a form of self-harm." Nick Hornby on the last days of Wenger.

Trey Ingram

Our intrepid writer suffers -- and suffers some more -- through a player medical at Everton.

Getty

The summer transfer window is well and truly open. Check out the completed moves from all the major leagues.

Dave Flanagan

The world's top soccer players, ranked by position.

Brian Konnick

We select the best players under 21 who are primed to rule the football galaxy.

Brian Konnick

Andrea Pirlo, football's undisputed King of Cool, has officially retired. So who will take over the mantle? We pick four compelling candidates.

Aaron Dana

Cristiano Ronaldo isn't just one of the greatest on the pitch; he's the G.O.A.T. off it, too. Take a trip inside the mad world of CR7's brands.

EPA/FERNANDO BIZERRA JR

In November 2016, Brazilian underdogs Chapecoense boarded a plane to play in the game of their lives. Instead, their biggest moment turned into a tragedy no one can forget.

Michael Steele/Getty Images

Keep track of all the important upcoming fixtures in the Premier League, Champions League, La Liga, English Football League and more.

Darren Walsh/Chelsea FC via Getty Images

Results and scores from the Premier League, Champions League, La Liga, English Football League and more.

AP Photo/Paul White

Updated tables from the Premier League, Champions League, La Liga, English Football League and more.

ESPN

MLS Rivalry Week is full of contentious clashes. Here are some of the best in unique video game format. Ready ... FIGHT!
Customise ESPN