Top Headlines
Celtics defend home court
The Celtics use great defense and drain 13 3-pointers to take down the Cavs and improve to 10-0 at home in the playoffs.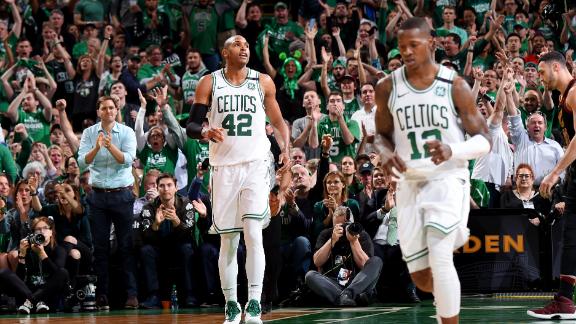 Rozier feeds Horford for the alley-oop
After LeBron James misses a layup, Terry Rozier flies downcourt and lobs a pass up to Al Horford, who finishes with a two-handed dunk.
Lue explains Korver's limited minutes
Ty Lue says Kyle Korver didn't play more because the Celtics didn't play Korver's matchup, Semi Ojeleye.
Brown says Celtics had their best defense of the season
Jaylen Brown explains why the Celtics' defense was a key factor in defeating the Cavaliers in Game 5.
Tatum says Celtics played with more poise in Game 5
Jayson Tatum explains how the Celtics were able to once again protect home court in Game 5 and what Boston needs to do to win in Cleveland.
Young Celtics outlasted Cavs in Game 5
LeBron James and Cleveland looked gassed as a younger Boston team took a 3-2 series lead.
LeBron foreshadowed Game 5 downfall
LeBron James knew turnovers would be the Cavs undoing and the Celtics took advantage, forcing 15, and putting Cleveland in a 3-2 hole.
LeBron reflective, energized by 3-2 deficit
Dave McMenamin explains LeBron James' state of mind after the Cavs' Game 5 loss to the Celtics.
LeBron displays photographic memory ... again
LeBron James perfectly describes his six turnovers after the Cavaliers fall to the Celtics in Game 5.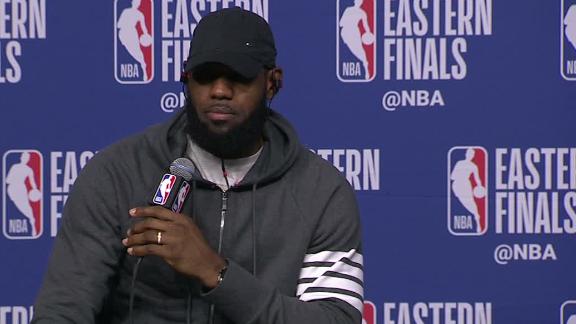 Celtics bounce back at home
Jayson Tatum scores 24 points and the Celtics force 15 turnovers as they regain momentum with a 96-83 win in Game 5.
Pierce credits Stevens for Celtics' play
Paul Pierce says Brad Stevens has prepared the young Boston players well and says LeBron will step up with his back against the wall.
Nance's poster attempt fail
Larry Nance Jr. tries to throw down a huge dunk over Aron Baynes, but gets called for a charge.
Tatum converts steal into layup
Jayson Tatum picks up Kevin Love's bad pass and drives right past LeBron James for a layup.
Transfer Rater: Neymar, Willian & Martial on the move?
ESPN FC's Shaka Hislop delves into rumours surrounding Neymar, Willian, Anthony Martial and more in Transfer Rater.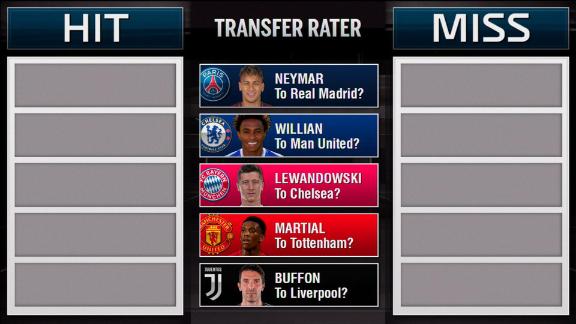 What's it like driving around the Monaco circuit?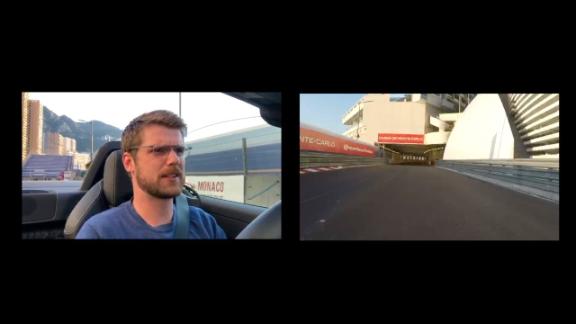 World Fame 100's Most-Famous Women Athletes
ESPN researched the 100 most famous athletes on the planet. espnW wants you to meet the top 10 women athletes who had the social following and endorsements to make the cut.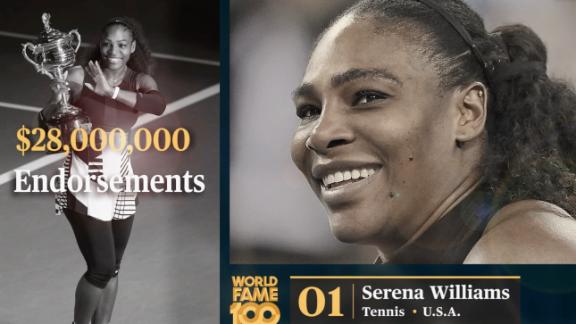 ESPN Fame 100: Know your athletes
We asked fans from around the globe if they could identify athletes in the ESPN World Fame top 100.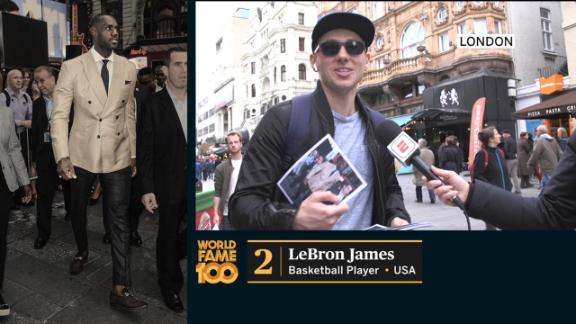 Max: 'Rockets are going to go up 3-2'
Max Kellerman expects Houston to defend home court and take a one-game advantage after Game 5.
Barkley thinks Rockets can win series
Charles Barkley says the Houston-Golden State series will be decided by the winner of Game 5.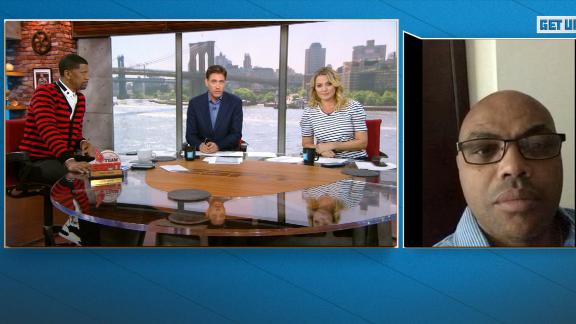 AP Photo/Paul White

Updated tables from the Premier League, Champions League, La Liga, English Football League and more.

Michael Steele/Getty Images

Keep track of all the important upcoming fixtures in the Premier League, Champions League, La Liga, English Football League and more.

Darren Walsh/Chelsea FC via Getty Images

Results and scores from the Premier League, Champions League, La Liga, English Football League and more.

EPA/FERNANDO BIZERRA JR

In November 2016, Brazilian underdogs Chapecoense boarded a plane to play in the game of their lives. Instead, their biggest moment turned into a tragedy no one can forget.
Customise ESPN