Arcia hits HR just over Puig's glove
Orlando Arcia extends the Brewers' lead to 4-0 with a home run just over Yasiel Puig's glove in right field.
Knebel talks outstanding performance
Corey Knebel speaks with Pedro Gomez on what went well for him in his outing and how he will be ready to go for Game 4.
Braun calls ninth inning 'nerve wracking'
Ryan Braun discusses how the Brewers have to battle to get all 27 outs against the Dodgers and how anxious he was at the end.
Roberts defends decision to keep Buehler in game
Dave Roberts compliments Walker Buehler's command and defends his decision to not pinch-hit for him in the 5th inning with runners on base.
Dozier strikes out with bases loaded to end Game 3
Jeremy Jeffress strikes out Brian Dozier, the tying home at home plate, to solidify the Brewers' shutout over the Dodgers in Game 3.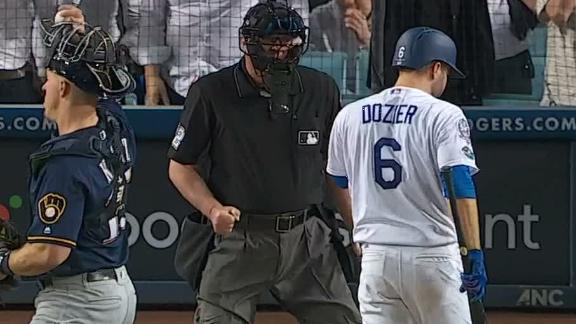 Braun rips RBI double
Ryan Bruan gives the Brewers an early 1-0 lead on an RBI double down the left-field line.
Shaw triples, scores on wild pitch
Travis Shaw hits a 2-out triple and then scores on a wild pitch to put the Brewers up 2-0.
Spain 2-3 England: Sterling shines for Three Lions
Raheem Sterling ended a three-year goal drought for England with a pair of first-half goals, propelling the Three Lions to a 3-2 win against Spain.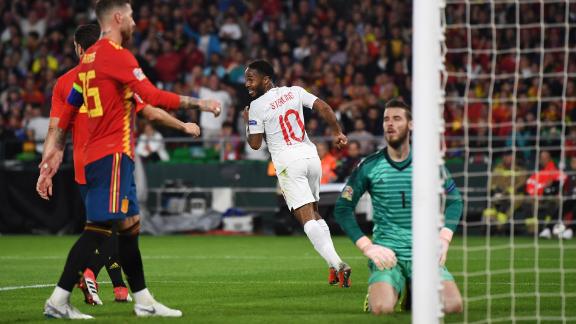 England win a 'sit-up-and-take-notice' result for Europe
The FC crew break down England's stunning win at Spain, and Jon Champion explains why the rest of Europe should take notice of the Three Lions.
Super-sub Alcacer gets one back for Spain
UEFA Nations League: Paco Alcacer (58') Spain 1-3 England
Sterling stuns Spain with England's third goal
UEFA Nations League: Raheem Sterling (38') Spain 0-3 England
Rashford caps off counterattack with England's second
UEFA Nations League: Marcus Rashford (29') Spain 0-2 England
Sterling ends goal drought with England opener
UEFA Nations League: Raheem Sterling (16') Spain 0-1 England
Roethlisberger connects with Brown for game-winning TD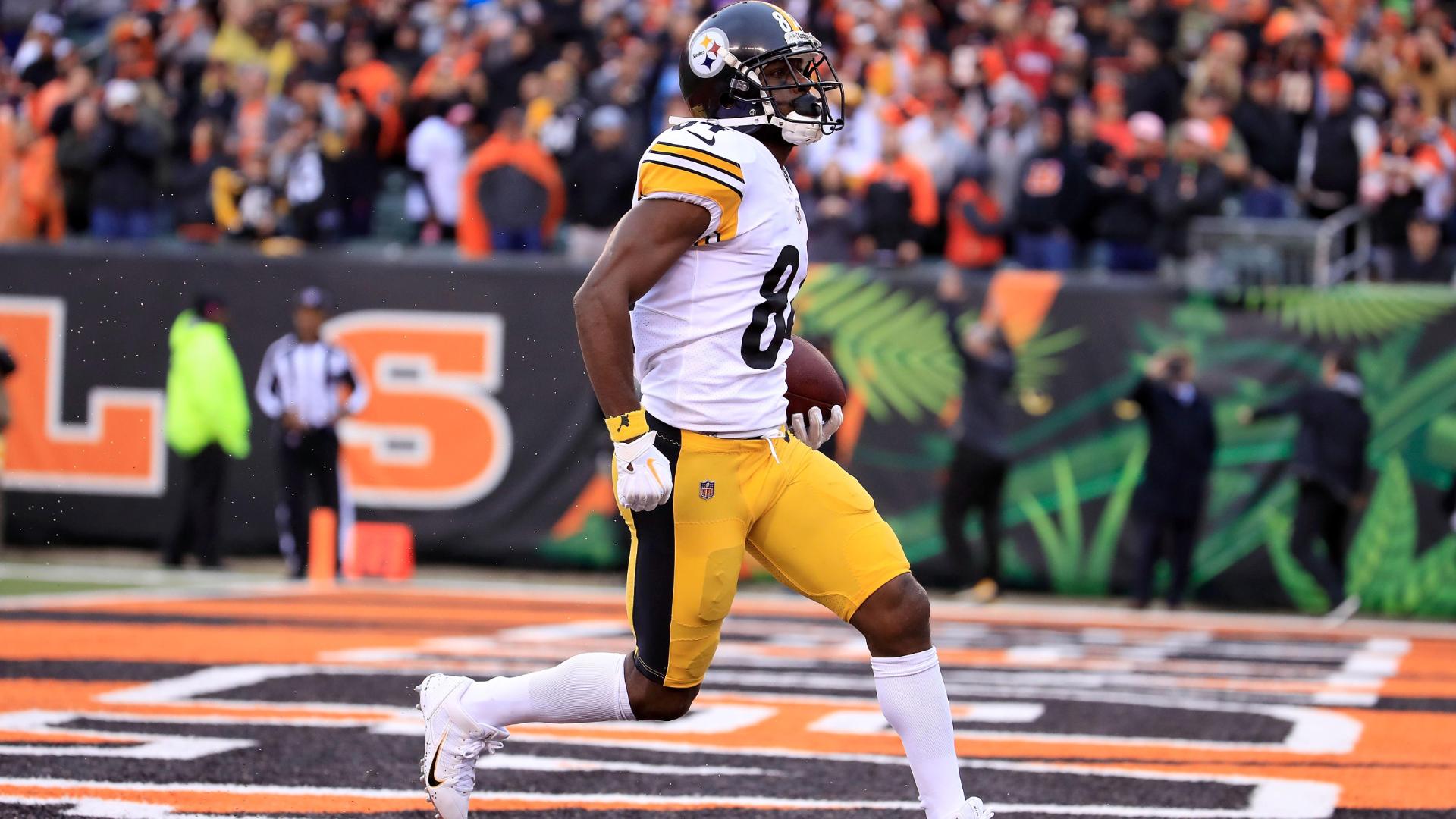 Ravens break franchise record with 11 sacks vs. Titans
The Ravens' defense records 11 sacks against the Titans, setting a franchise record in a 21-0 win.
Triple-covered Williams snatches unreal 45-yard TD
Philip Rivers heaves a deep a shot to a triple-covered Tyrell Williams, who leaps and snatches the ball from two Browns' defenders for a 45-yard touchdown.
Wild multiple-lateral final play almost wins it for Bucs
The Buccaneers' final play consisted of a series of laterals deep in Atlanta territory, but the ball goes out of bounds at the 5-yard line.
You got Mossed: Funchess snags incredible TD catch over Dunbar
ESPN Fantasy Football promo

Manage your squad in the Premier League, Champions League, La Liga and Liga MX.

John Walton/PA Images via Getty Images

In association with Rolex, ESPN takes a look at the history and innovation of golf's greatest rivalry ahead of the 42nd Ryder Cup in Paris.

ESPN

Time is running out for the UK to secure a post-Brexit deal, and there could be huge ramifications for Premier League clubs in the transfer market.

ESPN Illustration

Ten years ago, Sheikh Mansour of Abu Dhabi bought Man City, transforming the club from Premier League punchline to a dynasty in the making.

Getty

Updated tables from the Premier League, Champions League, La Liga, English Football League and more.

Getty

Keep track of all the important upcoming fixtures in the Premier League, Champions League, La Liga, English Football League and more.

Getty

Results and scores from the Premier League, Champions League, La Liga, English Football League and more.
Customise ESPN