Emery confirms Leno debut in Europa League clash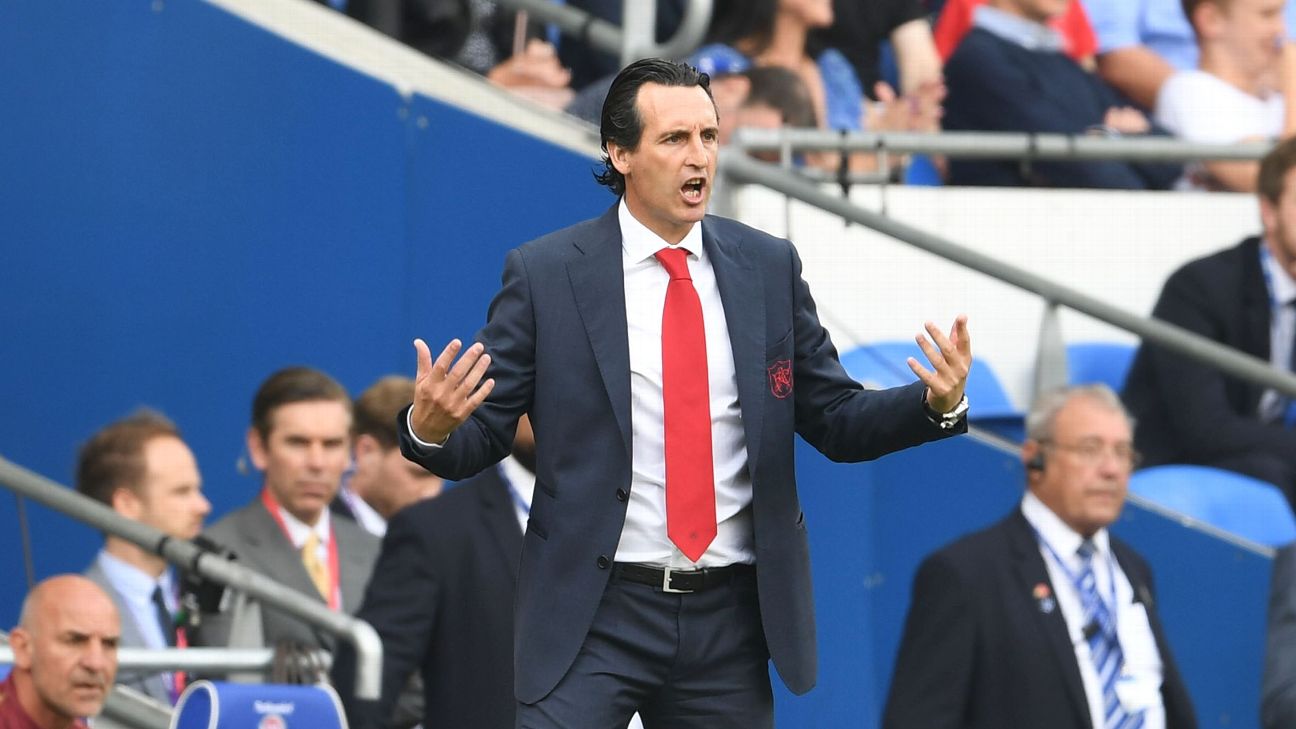 Will Ronaldo's red card against Valencia be rescinded?
The FC guys explain why it's unlikely Cristiano Ronaldo's red card against Valencia will be overturned, even though they strongly disagree with the sending off.
Extra Time: Best & worst UCL performers, Arteta not ready to manage?
The ESPN FC panel answer your tweets on the best and worst performers from UCL matchday one, if Arsenal were wise to pass on Mikel Arteta and more.
Burley: Manchester United were excellent in UCL opener
Craig Burley sings Paul Pogba and Man United's praises after their win over Young Boys, but isn't convinced they'll advance from their group just yet.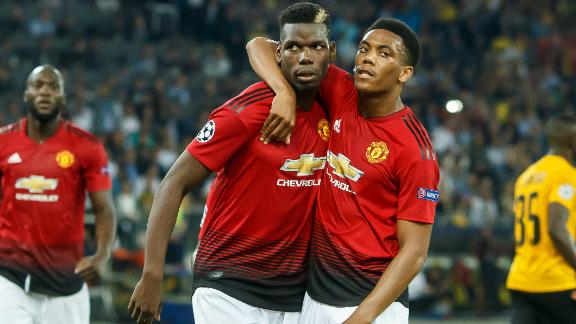 Joshua: Povetkin fight can mirror Klitschko classic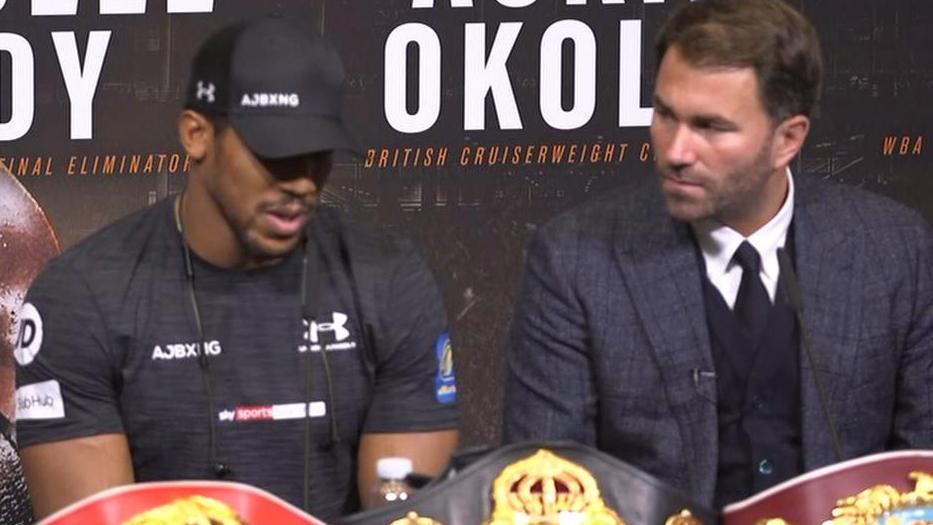 Bunce: Pressure on Joshua would get to any man
Steve Bunce and Tom Hamilton report from Thursday's open workout ahead of the bout between Anthony Joshua and Alexander Povetkin.
Malignaggi: McGregor was never going to fight me
Steve Bunce speaks with former two-weight world champion Paulie Malignaggi about the appreciation Anthony Joshua receives as a British boxer, and the possibility of a fight against Connor McGregor.
Okolie: Joshua would get a Lagos fight before me
Steve Bunce speaks with WBA Continental cruiserweight champion Lawrence Okolie, ahead of his British title fight Matty Askin.
How Arsenal and Chelsea should approach Europa League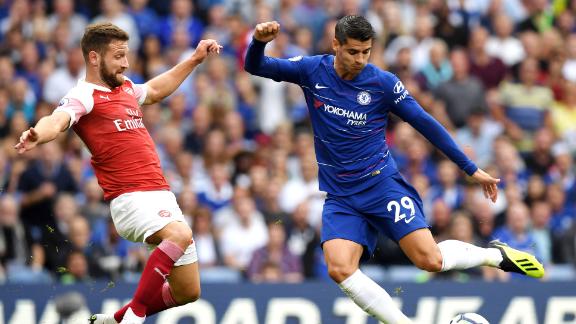 Bruschi says Patricia 'may have a little bit of an advantage' when facing Belichick
The NFL Live crew breaks down this Sunday's coaching matchup between Bill Belichick and his former defensive coordinator, Matt Patricia.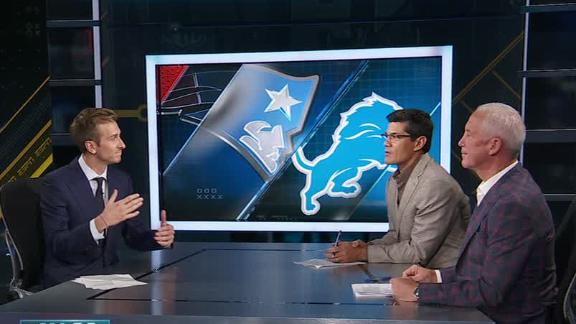 Tomlin: 'Discipline involved' for AB's absence
Steelers head coach Mike Tomlin explains that he met with Antonio Brown "for an extended period of time" to discuss Brown's Monday absence.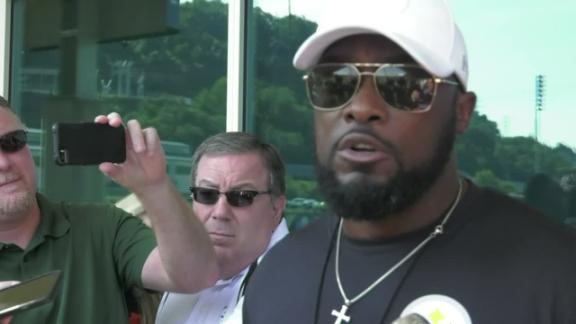 Barkley: This isn't like college
Giants RB Saquon Barkley speaks with media Wednesday about how this isn't like college where if you lose a couple games your season is over.
ESPN Fantasy Football promo

Manage your squad in the Premier League, Champions League, La Liga and Liga MX.

ESPN

Time is running out for the UK to secure a post-Brexit deal, and there could be huge ramifications for Premier League clubs in the transfer market.

ESPN Illustration

Ten years ago, Sheikh Mansour of Abu Dhabi bought Man City, transforming the club from Premier League punchline to a dynasty in the making.

Getty

Check out the completed deals from all the major leagues this summer.

Getty

Welcome to the life of the third-choice goalkeeper, football's version of the perpetual understudy.

ALESSANDRO DI MARCO/EPA

Brian Phillips: For some reason, Cristiano Ronaldo has as many haters as fans. Do we have him all wrong?

ESPN

Rafa Alvarez

A host of top European clubs have changed their manager. Some by choice, while others were forced into it. Here's what we can expect from the new arrivals.

Getty

Nick Hornby: This summer had English fans believing again. But was the team's semifinal run really that impressive?

Marvel

It might not be part of the traditional comic book universe, but Marvel laced up its boots to bring you the epic stories in Russia.

Paul Lacolley

ESPN FC commissioned illustrator Paul Lacolley to create team posters for some of the nations competing at the 2018 World Cup in Russia.

Gian Galang

They battle in the forest, soccer gang against soccer gang. They are the underground fighters the World Cup host doesn't want you to see.

David Merrell

Top-class football is changing before our eyes: The "storming" era of the game is leaving the likes of Jose Mourinho and Arsene Wenger behind.

Dave Merrill

"I never walk out of games early but in these circumstances, staying seemed like a form of self-harm." Nick Hornby on the last days of Wenger.

Trey Ingram

Our intrepid writer suffers -- and suffers some more -- through a player medical at Everton.

Dave Flanagan

The world's top soccer players, ranked by position.

Brian Konnick

We select the best players under 21 who are primed to rule the football galaxy.

Aaron Dana

Cristiano Ronaldo isn't just one of the greatest on the pitch; he's the G.O.A.T. off it, too. Take a trip inside the mad world of CR7's brands.

EPA/FERNANDO BIZERRA JR

In November 2016, Brazilian underdogs Chapecoense boarded a plane to play in the game of their lives. Instead, their biggest moment turned into a tragedy no one can forget.

Getty

Keep track of all the important upcoming fixtures in the Premier League, Champions League, La Liga, English Football League and more.

Getty

Results and scores from the Premier League, Champions League, La Liga, English Football League and more.

Getty

Updated tables from the Premier League, Champions League, La Liga, English Football League and more.
Customise ESPN