Will Cristiano Ronaldo take Juventus to the next level?
With his official presentation complete, the FC guys discuss how far Cristiano Ronaldo can take Juventus domestically and in European competition.
How Ronaldo's move to Juve raised eyebrows
After being unveiled as a Juventus player following his move from Real Madrid, ESPN take a look at how Cristiano Ronaldo's move to Turin unfolded.
Ronaldo: Age is irrelevant, I'm more motivated than ever
Juventus' Cristiano Ronaldo admitted he joined the Italian club as he wanted to challenge himself again and insists he win just as many trophies in Italy.
Ronaldo arrives in Turin
Cristiano Ronaldo is in Italy to undergo his medical ahead of his big money move to Juventus.
Ronaldo's transfer changes the landscape of European football
ESPN FC's Stewart Robson and Craig Burley explain just how monumental Cristiano Ronaldo's move to Juventus is for world football.
Harper beats Schwarber with thrilling comeback
Facing defeat in the final, Bryce Harper goes on a tear to tie it up with Kyle Schwarber before bonus time, in which Harper wins.
Harper says winning Derby with his dad a 'dream come true'
Bryce Harper explains what winning the 2018 Home Run Derby in front of hometown fans means to him.
Harper finds his groove to eliminate Muncy
Bryce Harper got off to a slow start in the semifinals, but found his form and hits back-to-back-to-back homers after his timeout to advance.
Schwarber-Bregman matchup comes down to the wire
Kyle Schwarber hits 16 homers in the first round, just enough to beat Alex Bregman, who hit the wall with his final chance as time expires.
Schwarber needs incredible comeback to edge Hoskins
Kyle Schwarber goes on run in the final 30 seconds to finish with 21 homers in the semfinals to defeat Rhys Hoskins.
Project Russia: Allez les Bleus!
ESPN's Charlie Gibson puts a bow on Project Russia from a scintillating final, as France claimed World Cup glory.
Croatia parade around Zagreb
Croatia celebrated finishing World Cup runners-up with their fans by parading around the capital city of Zagreb in an open-top bus.
France given heroes welcome in Paris
Led by captain Hugo Lloris, France were given a heroes welcome as they arrived back in Paris for the first time since they beat Croatia to win the World Cup.
Croatia welcomed back after World Cup campaign
Croatia's World Cup team returned to a heroes' welcome at Zagreb airport following their 4-2 defeat to France in the World Cup final in Moscow.
LEGO World Cup: France lifts second World Cup trophy
Relive the best of France's victory over Croatia in the World Cup final in LEGO form.
Marcotti: Croatia won its World Cup
Croatia fell short in their first World Cup final, but the FC crew explain what made the Vatreni's run so impressive.
Was Kante the catalyst for World Cup winners France?
N'Golo Kante had an off day in the World Cup final, but Julien Laurens and the FC crew explain why he was pivotal to France's triumph in Russia.
Burley: Scary how ambiguous handball rule is
Craig Burley and Ale Moreno explain why the referee was put in a tough position when he awarded France a penalty for a handball by Ivan Perisic.
Robson: Pogba can be the world's best player
Stewart Robson reflects on Paul Pogba's performance at the World Cup and explains why the World Cup winner can become the best player in the world.
LIVE Match Day - VVS Laxman and Ravi Bopara discuss the series decider between England and India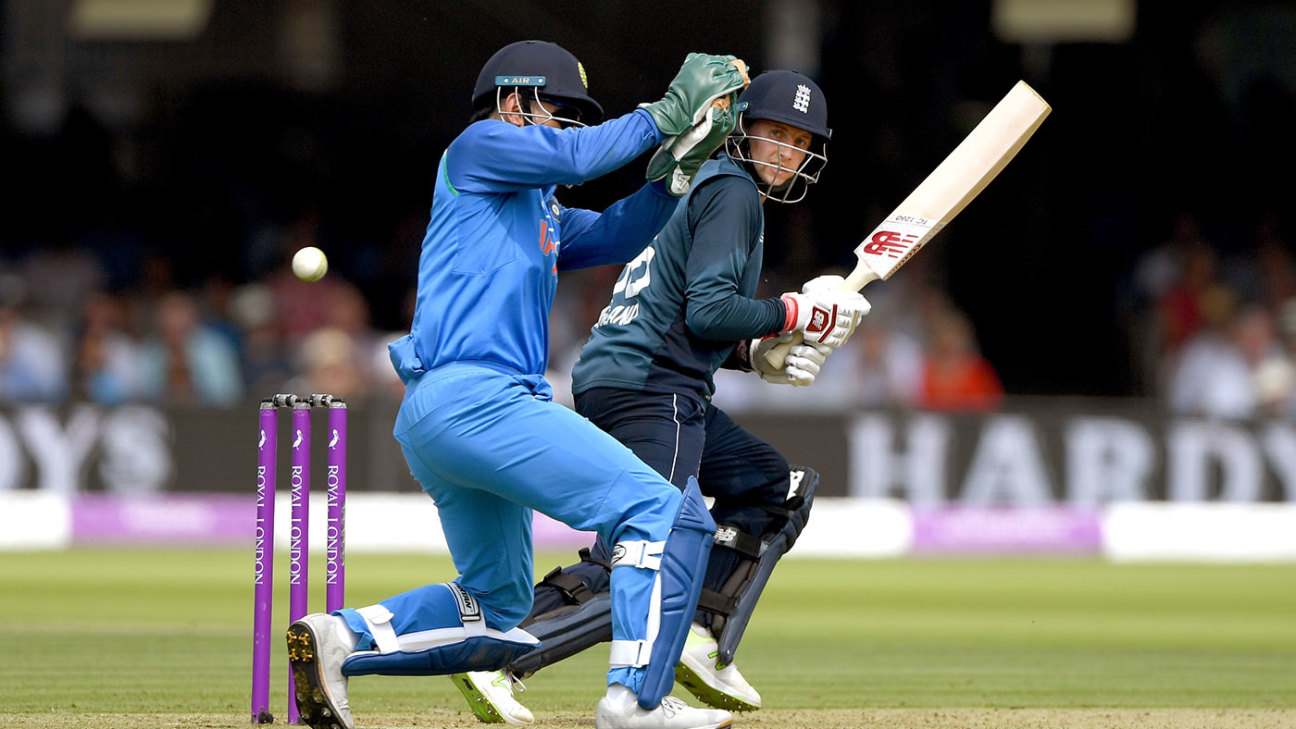 The 360 degrees of Wood and Plunkett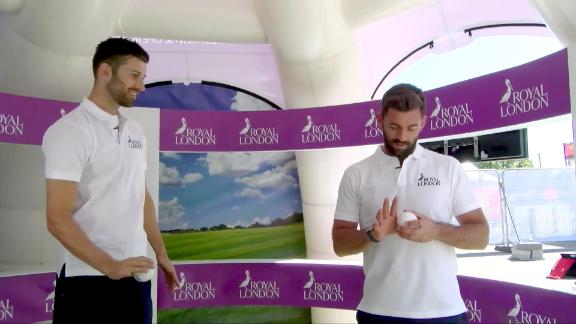 India have a middle-order problem. How would you solve it?
Ravi Bopara and VVS Laxman share their thoughts on India's middle order and how they would strengthen it during India's tour of England
VVS Laxman 'very disappointed' at Rahul missing out at Headingley
India dropped Umesh Yadav, Siddarth Kaul, and KL Rahul for the deciding ODI of the series
Getty Images

We need your help. Complete our sports survey for a chance to win an apple watch!
Marvel

It might not be part of the traditional comic book universe, but Marvel is lacing up its boots to bring you the epic stories in Russia this summer.

Josue Evilla

ESPN FC compiled the ultimate vote of the top 50 players competing in Russia this summer.

ESPN

With the help of more than 30 ESPN voters around the world and a fan poll, we have completed 4-1-2-3 formation of the best players in Russia.

Paul Lacolley

ESPN FC commissioned illustrator Paul Lacolley to create team posters for some of the nations competing at the 2018 World Cup in Russia.

Miko Lim for ESPN

After a hellish club season, Paul Pogba is determined to reclaim his joy in Russia. And if he happens to disprove his critics -- and his coach -- in the process? Even better.

Gian Galang

They battle in the forest, soccer gang against soccer gang. They are the underground fighters the World Cup host doesn't want you to see.

David Merrell

Top-class football is changing before our eyes: The "storming" era of the game is leaving the likes of Jose Mourinho and Arsene Wenger behind.

Dave Merrill

"I never walk out of games early but in these circumstances, staying seemed like a form of self-harm." Nick Hornby on the last days of Wenger.

Trey Ingram

Our intrepid writer suffers -- and suffers some more -- through a player medical at Everton.

Getty

We can support the World Cup -- and the players -- without supporting the world's ugliest regimes such as the 2018 hosts, Russia.

Getty

The summer transfer window is well and truly open. Check out the completed moves from all the major leagues.

Dave Flanagan

The world's top soccer players, ranked by position.

Brian Konnick

We select the best players under 21 who are primed to rule the football galaxy.

Brian Konnick

Andrea Pirlo, football's undisputed King of Cool, has officially retired. So who will take over the mantle? We pick four compelling candidates.

Aaron Dana

Cristiano Ronaldo isn't just one of the greatest on the pitch; he's the G.O.A.T. off it, too. Take a trip inside the mad world of CR7's brands.

EPA/FERNANDO BIZERRA JR

In November 2016, Brazilian underdogs Chapecoense boarded a plane to play in the game of their lives. Instead, their biggest moment turned into a tragedy no one can forget.

Michael Steele/Getty Images

Keep track of all the important upcoming fixtures in the Premier League, Champions League, La Liga, English Football League and more.

Darren Walsh/Chelsea FC via Getty Images

Results and scores from the Premier League, Champions League, La Liga, English Football League and more.

AP Photo/Paul White

Updated tables from the Premier League, Champions League, La Liga, English Football League and more.

ESPN

MLS Rivalry Week is full of contentious clashes. Here are some of the best in unique video game format. Ready ... FIGHT!
Customise ESPN