Curry comes alive in Warriors' Game 3 rout
Steph Curry scores 26 of his game-high 35 points in the second half of the Warriors' 41-point win in Game 3.
Curry goes off in third quarter
Steph Curry breaks out of a slump in a big way by scoring 18 points in the third quarter while igniting the Oracle crowd.
Durant: Success 'all stems around' defensive end
Kevin Durant credits the Warriors' win on the team's sense of urgency on defense and how they were able to help Steph Curry on offense.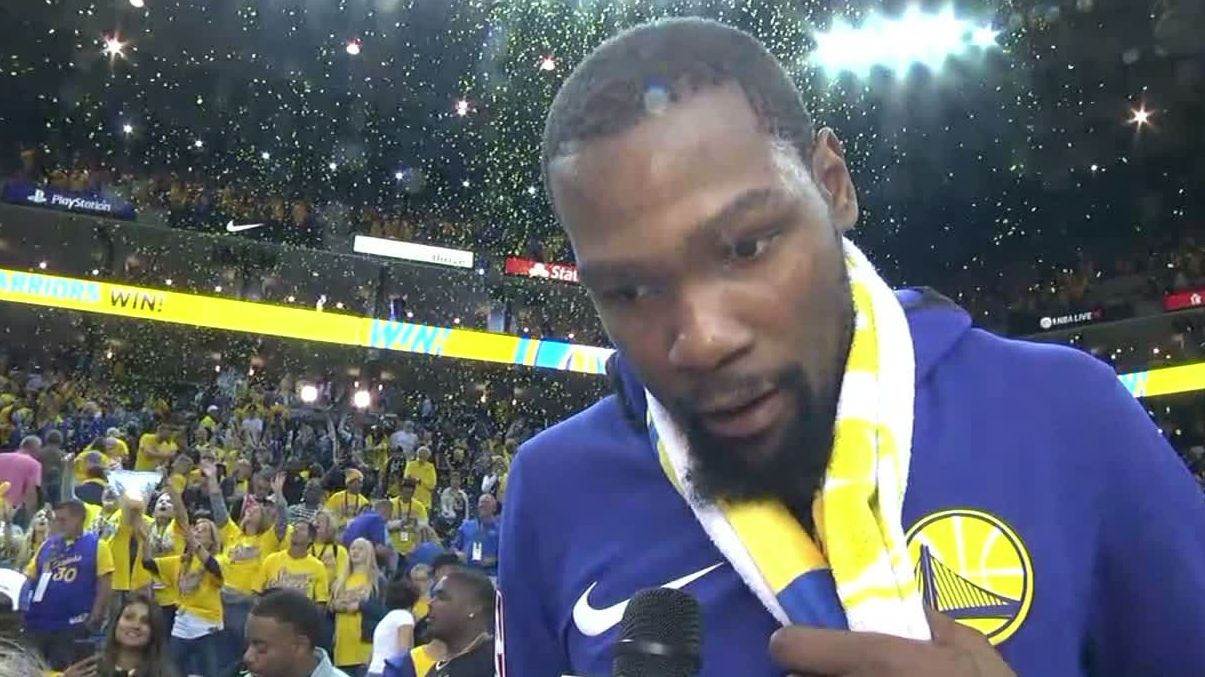 Curry 'expected' to bounce back in Game 3
Steph Curry says he doesn't get too high or too low regarding how he's shooting and explains how the Warriors will stay motivated for Game 4.
Livingston leaves Harden in the dust with filthy move
Shaun Livingston brings the ball behind his back, then accelerates by James Harden for the two-handed dunk.
Draymond, Ariza receive double technical
Draymond Green and Trevor Ariza get into a heated exchange in the 4th quarter of Game 3.
Riley hyped up after Steph's tough layup
Steph Curry hits a teardrop in the lane to get his daughter Riley and the Oracle crowd pumped up.
Steph drills deep 3-pointer
Steph Curry pulls up from deep and hits it over Chris Paul in the 3rd quarter of Game 3.
Curry shimmies after crossing up Harden for 3
In the 3rd quarter, Steph Curry drills a 3-pointer over James Harden does the shimmy.
KD blows by Harden for crafty layup
Kevin Durant attacks the rim and finishes over two Rockets in Game 3.
Iguodala follows own miss with putback dunk
Andre Iguodala cleans up his own shot with a two-handed slam in the first quarter.
Looney's block sparks slick Warriors fast break
Golden State pushes the tempo after Kevon Looney's block and Klay Thompson finishes with a tough layup.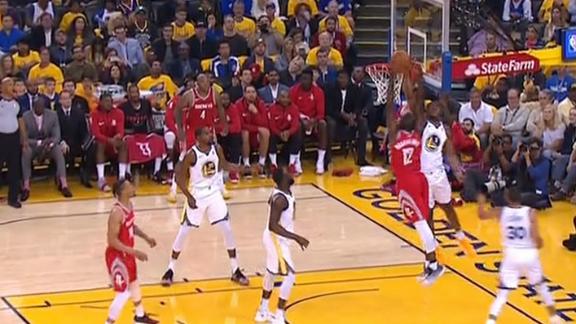 Top Headlines
Man United's Herrera: The better team doesn't always win
Ander Herrera maintains that Man United were "the better team by far" in the FA Cup final, and feels the club is still headed in the right direction.
Conte: I can't change, I'm a serial winner
Antonio Conte declares himself a "serial winner" after Chelsea's FA Cup win, and fires a message to the club's hierarchy regarding his future.
Mourinho: I prefer to lose with positive feelings
Jose Mourinho admits he's sad to finish the season without silverware, but feels his team were the best team in the FA Cup.
Chelsea raise eighth FA Cup in club history
Club captain Gary Cahill and the rest of the Chelsea squad celebrate the Blues' eighth FA Cup title, which ties Tottenham for third-most all-time.
Morata to Juventus a 'very realistic prospect'
ESPN FC's Paolo Bandini doesn't think Juventus will overpay for Alvaro Morata, however if the price is right Juventus would be very interested.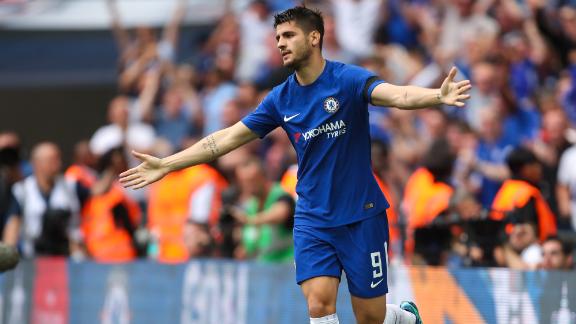 Is Iniesta the best Spanish player of all time?
After Andres Iniesta's last game for Barca, the FC crew assess his place among Spain's greats and whether he can go out on top at the World Cup.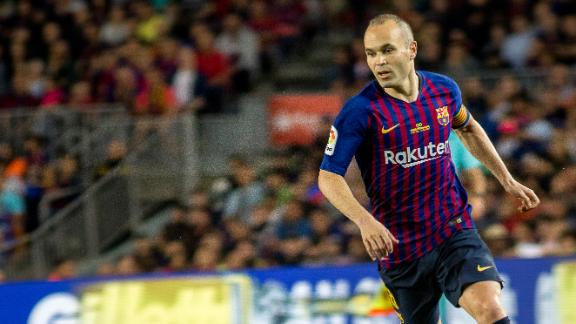 Cavs dominate Celtics in Game 3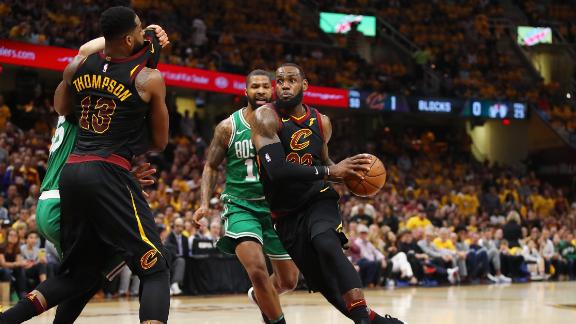 Beckham. Serena attend royal wedding
David Beckham and Serena Williams were among the guests at Prince Harry's marriage to Meghan Markle.
Juventus ensure Buffon bows out on a high
Serie A champs Juventus bid farewell to Gianluigi Buffon and edged Hellas Verona, 2-1 at Allianz Stadium on the final day of the season.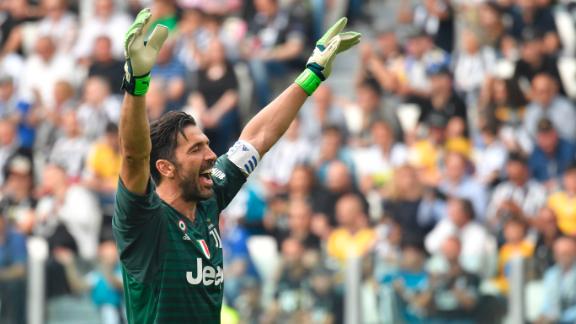 LeBron: 'Nothing about the playoffs that's comfortable'
LeBron James says the playoffs are a day-to-day grind to get better and there's no comfort, regardless of the series standing.
AP Photo/Paul White

Updated tables from the Premier League, Champions League, La Liga, English Football League and more.

Michael Steele/Getty Images

Keep track of all the important upcoming fixtures in the Premier League, Champions League, La Liga, English Football League and more.

Darren Walsh/Chelsea FC via Getty Images

Results and scores from the Premier League, Champions League, La Liga, English Football League and more.

EPA/FERNANDO BIZERRA JR

In November 2016, Brazilian underdogs Chapecoense boarded a plane to play in the game of their lives. Instead, their biggest moment turned into a tragedy no one can forget.
Customise ESPN