How impressive is Arsenal's 10-game win streak?
The FC panel share their thoughts on how good Arsenal are this season after their victory over Leicester put their streak at double digits.
Aubameyang caps off counter with Arsenal's third
English Premier League: Pierre-Emerick Aubameyang (66') Arsenal 3-1 Leicester City
Aubameyang's tap-in gives Arsenal the lead
English Premier League: Pierre-Emerick Aubameyang (63') Arsenal 2-1 Leicester City
Ozil's off-the-post finish brings Arsenal level
English Premier League: Mesut Ozil (45') Arsenal 1-1 Leicester City
Leicester take the lead via Bellerin's deflection
English Premier League: Hector Bellerin own goal (31') Arsenal 0-1 Leicester City
Ronaldo: I know I'm an example
Cristiano Ronaldo is aware of his status as a role model and remains confident allegations made against him will come out as untruthful.
Mahomes tears up Bengals' defense with four TDs
Hunt's ridiculous hurdle sets up TD
Kareem Hunt is relentless on a 21-yard run by completely jumping over a defender and on the next play scores a TD on a pass from Patrick Mahomes.
Hunt says hurdling a defender was 'good and scary'
Kareem Hunt explains how his amazing hurdle in the first quarter set the tone for the Chiefs and provides his thoughts on Patrick Mahomes.
Mahomes leads Chiefs to another dominant victory
Patrick Mahomes throws for 358 yards, four touchdowns and an interception as the Chiefs crush the Bengals 45-10.
Dalton thinks Green was slowed down by double-teams
Andy Dalton was able to connect with A.J. Green early, but he thinks he was limited in the 2nd half because of double-teams.
Reid appreciates his 200th win in the NFL
Andy Reid expresses his emotions on getting his 200th win, including playoffs, in the NFL and says "everybody is involved" in this milestone.
Mahomes says his dad doesn't know he wore his Mets jersey
Patrick Mahomes explains how cool it is to wear his dad's Mets jersey and explains how special it is to play at Arrowhead Stadium in primetime.
Mahomes tosses 4th TD after fumbled snap
Patrick Mahomes fumbles the snap, but recovers quickly and tosses a touchdown to Tyreek Hill.
Parker picks off Dalton for TD
Andy Dalton throws a pass up the middle and it gets intercepted by Ron Parker, who returns it 33 yards for a touchdown.
Hernangomez seals win with block on Jones in final seconds
Juan Hernangomez blocks a Damian Jones layup as time expires to give the Nuggets a 100-98 win over the Warriors.
Russ notches double-double in season debut
Despite the Thunder's loss to the Kings, Russell Westbrook finishes just two assists shy of a triple-double with 32 points and 12 rebounds.
Capela doing it on both ends of the floor
Clint Capela swats a shot off the backboard then runs the floor for a layup in traffic.
Curry gets the pass, hits a 3 plus the foul
Steph Curry receives the pass then knocks down the corner three as he was fouled.
KD crosses Plumlee
Kevin Durant crosses on Mason Plumlee then Eurosteps his way into a jumper.
Adams comes up with big denial
Steven Adams shows his strength early, rejecting Nemanja Bjelica at the rim early in the first quarter.
Maher's FG bangs off upright as Cowboys lose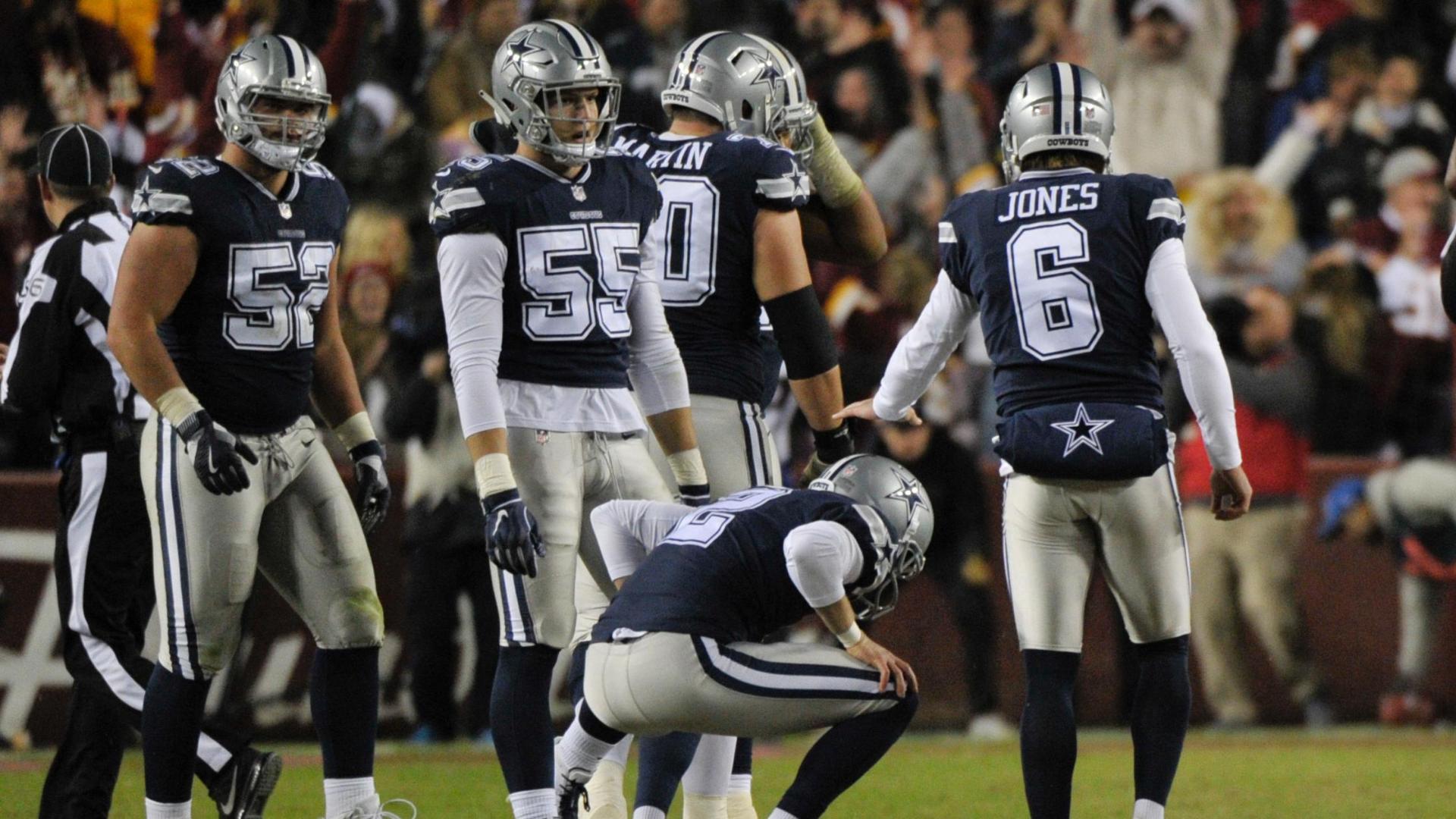 Brees throws 500th career TD pass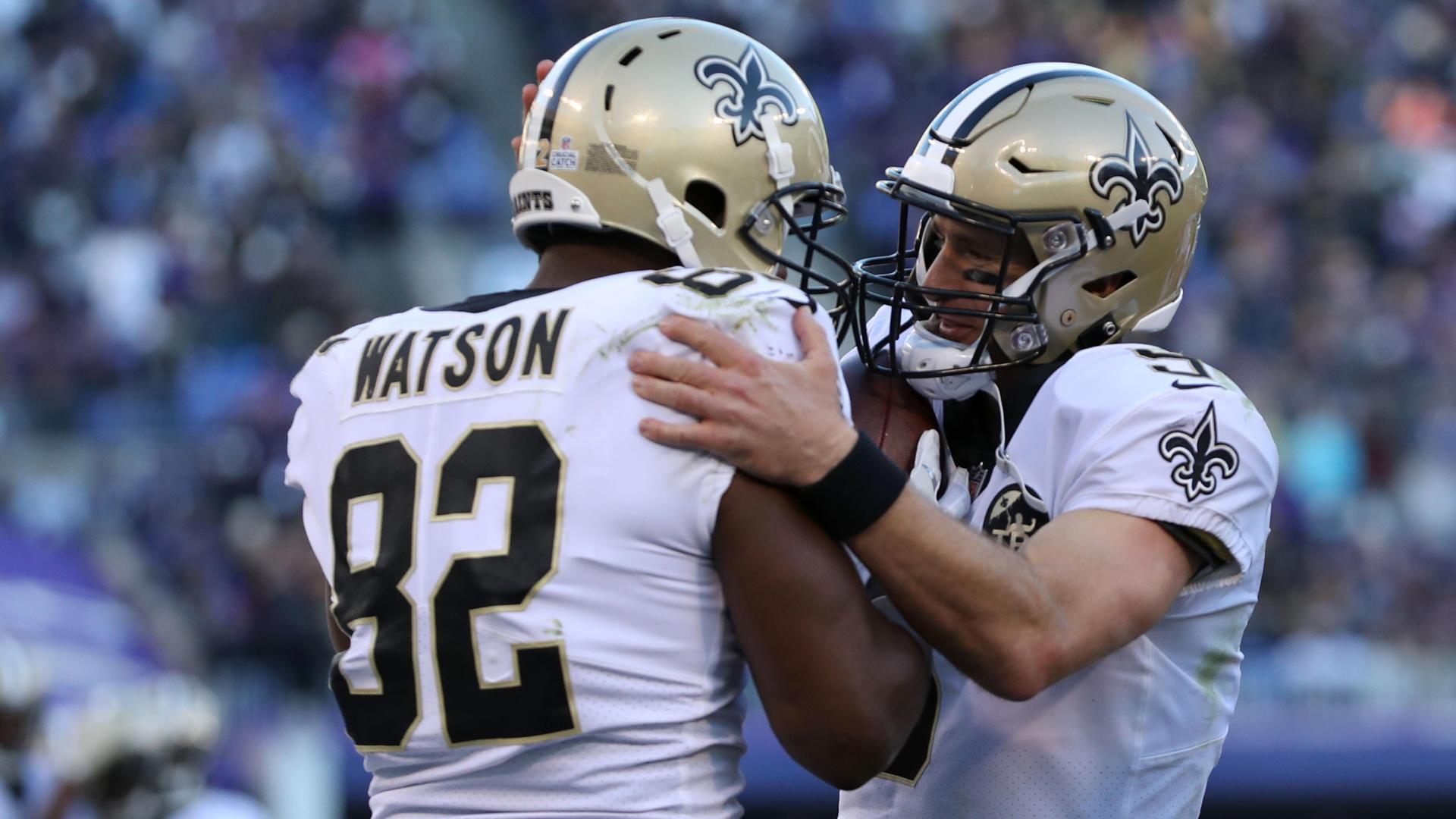 Goff connects with Cooks for 19-yard TD
Jared Goff drops a beautiful pass to Brandin Cooks, who leaves his feet to make the catch at the goal line and push the Rams' lead to 22-0.
Patriots return blocked punt for TD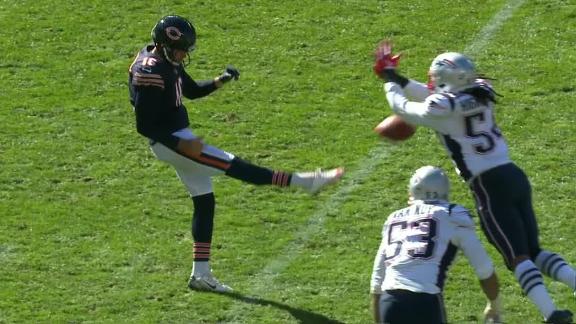 Hopkins burns Ramsey for awesome 1-handed snag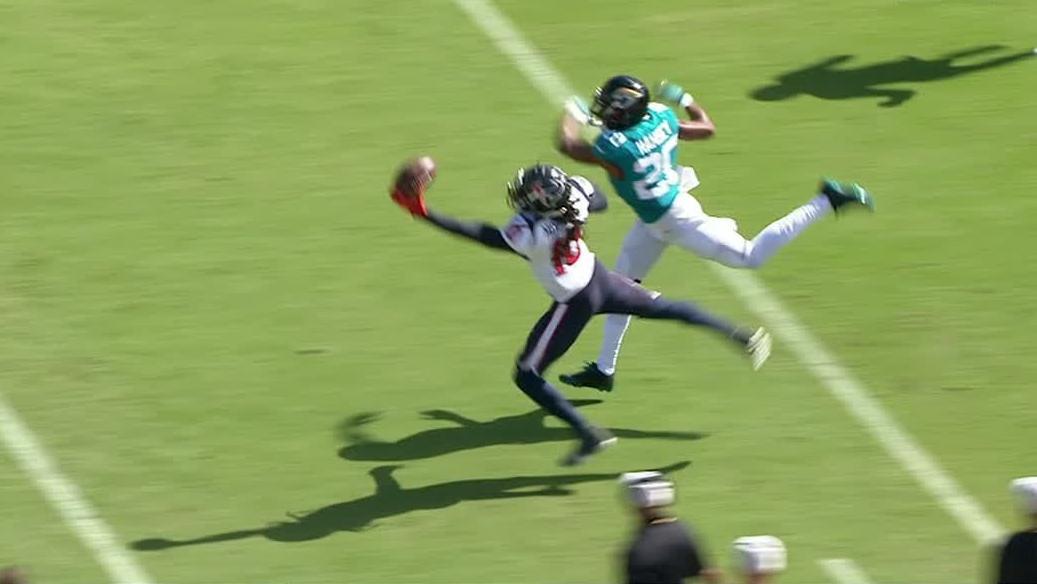 Lamar Jackson gets first career NFL TD
With four seconds left in the second quarter, Lamar Jackson rushes into the end zone to score the first touchdown of his NFL career.
WATCH: Man City must win Champions League to be regarded as great - Gundogan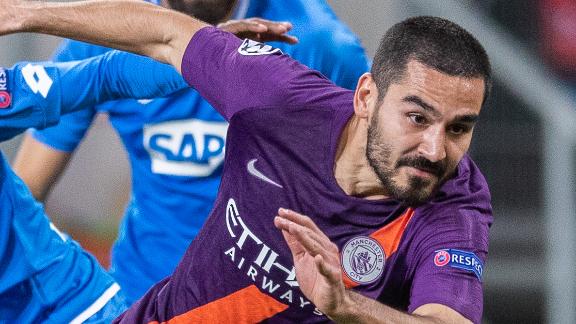 ESPN Fantasy Football promo

Manage your squad in the Premier League, Champions League, La Liga and Liga MX.

John Walton/PA Images via Getty Images

In association with Rolex, ESPN takes a look at the history and innovation of golf's greatest rivalry ahead of the 42nd Ryder Cup in Paris.

ESPN

Time is running out for the UK to secure a post-Brexit deal, and there could be huge ramifications for Premier League clubs in the transfer market.

ESPN Illustration

Ten years ago, Sheikh Mansour of Abu Dhabi bought Man City, transforming the club from Premier League punchline to a dynasty in the making.

Getty

Updated tables from the Premier League, Champions League, La Liga, English Football League and more.

Getty

Keep track of all the important upcoming fixtures in the Premier League, Champions League, La Liga, English Football League and more.

Getty

Results and scores from the Premier League, Champions League, La Liga, English Football League and more.
Customise ESPN