Rams beat Chiefs in an all-time classic
The Rams and Chiefs score the most points in Monday Night Football history, with Jared Goff connecting with Gerald Everett for the go-ahead TD.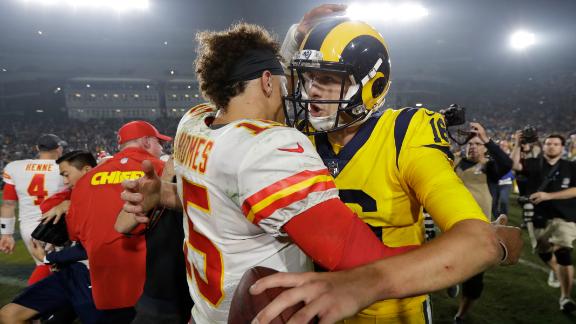 Everett walks the tightrope for 40-yard TD from Goff
Gerald Everett shows off his fancy footwork by staying inbounds for a 40-yard go-ahead touchdown from Jared Goff in the fourth.
Houston to media: 'Don't put loss' on Mahomes
Justin Houston gets frustrated with the media for being critical of Patrick Mahomes and says it's a team effort and not just one guy's fault.
Joyner comes up with game-sealing INT
Patrick Mahomes tries to send a pass downfield, but goes right into the hands of Lamarcus Joyner for the interception as the Rams to go on to win.
Mahomes on loss: 'It sucks ... but we control our own destiny'
Patrick Mahomes express his thoughts on the Chiefs tough 54-51 loss to the Rams and details how his team can maintain atop the AFC.
McVay details Rams' game-winning drive vs. Chiefs
Sean McVay breaks down the Rams' game-winning drive and credits Jared Goff's "poise and confidence" in Los Angeles' 54-51 win over the Chiefs.
Goff calls 54-51 win over Chiefs 'unbelievable'
Jared Goff says he felt confident during the Rams' game-winning drive to win 54-51 in the highest scoring Monday Night Football game in history.
Mahomes throws 6 TDs, sets MNF record
Patrick Mahomes breaks the record for passing touchdowns in a Monday Night Football game with six vs. the Rams.
Hill uses quick first step to beat Shields for TD
Tyreek Hill blows past Sam Shields and gets open for a 25-yard touchdown pass from Patrick Mahomes.
Germany 2-2 Netherlands: Dutch surge into finals
The Netherlands trailed 2-0 with five minutes to play at Germany, but two late goals earned the Oranje a spot in the first Nations League finals.
Burley: Lessons to be learned from Dutch 'smash and grab'
Craig Burley and the FC crew reflect on Germany's inability to close out games and the fighting spirit of the Netherlands in their comeback draw.
Van Dijk completes comeback with venomous volley
UEFA Nations League: Virgil van Dijk (90') Germany 2-2 Netherlands
Promes pulls one back for the Netherlands
UEFA Nations League: Quincy Promes (85') Germany 2-1 Netherlands
Sane's deflected shot doubles Germany's lead
UEFA Nations League: Leroy Sané (19') Germany 2-0 Netherlands
Werner's clinical volley puts Germany ahead
UEFA Nations League: Timo Werner (9') Germany 1-0 Netherlands
England 2-1 Croatia: Three Lions roar to semifinals
Jesse Lingard and Harry Kane each scored to seal England's 2-1 comeback win over Croatia to reach the UEFA Nations League semifinals.
Kane: Nations League a great chance to win a trophy with England
England striker Harry Kane is already looking ahead to the UEFA Nations League semi-final stage, highlighting the fact they are only two games away from winning a trophy.
Dalic: Football's coming home, very soon
Croatia's Zlatko Dalic believes a young England side are on the verge of winning something special after they beat his side 2-1 to reach the UEFA Nations League semi-finals.
Marcotti: 'Relentless positivity' from fans lifts England
Gab Marcotti says the current England team has a connection with the fans that hasn't been seen in the country in decades.
Bears' defense wreaks havoc in win over Vikings
The Bears' defense causes two sacks and three turnovers, including a pick-6, in their 25-20 win over the Vikings at Soldier Field.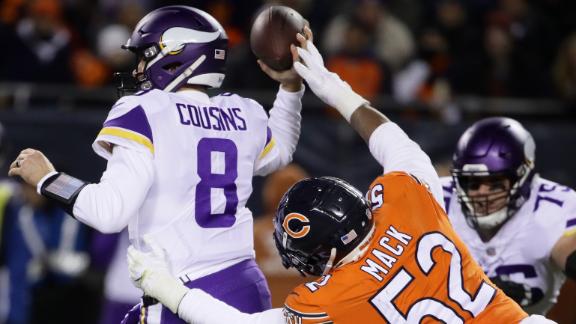 Jackson intercepts Cousins, takes it to the house
Kirk Cousins is off the mark on his pass to Laquon Treadwell, and Eddie Jackson picks it off, taking it all the way back to make it 22-6 Bears.
Jackson talks the importance of turnovers
Bears safety Eddie Jackson breaks down his pick-6 vs. the Vikings and explains why the Bears are looking to build off the victory.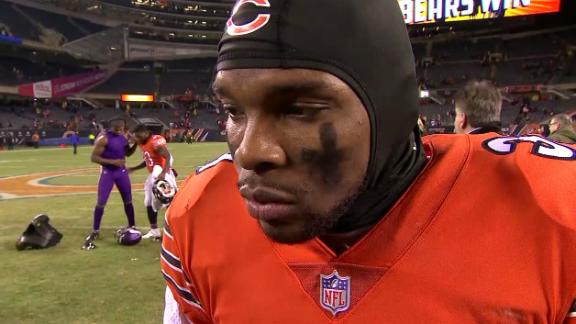 Mack calls Nagy an 'evil genius' after Bears' win
Khalil Mack praises Matt Nagy after Chicago's stellar defensive performance against the Vikings, saying that his head coach understands his players.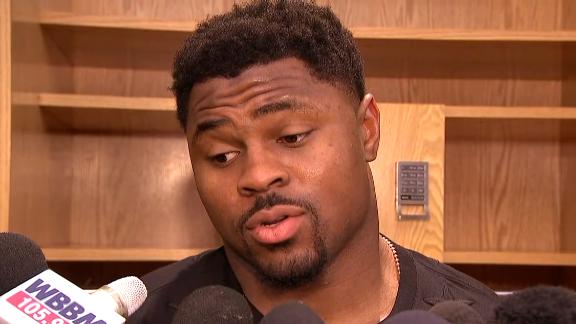 Clark on Cousins: 'He just was not good enough'
Ryan Clark explains that the Vikings' defense needs to get more turnovers and Kirk Cousins must perform at franchise-quarterback level to make a run in the playoffs.
Zimmer, Cousins sum up Vikings' shortcomings in loss
Mike Zimmer and Kirk Cousins break down some of the reasons the Vikings couldn't pull things together to defeat the Bears.
Trubisky: Bears must 'stay hungry, stay humble'
Mitchell Trubisky reflects on the Bears' 25-20 win over the Vikings, and breaks down what his team has to do down the stretch of the playoff hunt.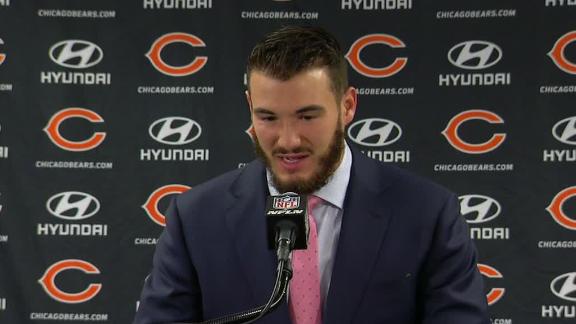 Amos caps off 1st half with INT
Kirk Cousins makes an errant throw, and Adrian Amos makes the easy interception to keep it 14-0 Bears at the break.
Miller goes low to scoop up 18-yard TD pass
Mitchell Trubisky throws to the end zone for Anthony Miller, who makes a sliding catch to make it 11-0 Bears following the 2-point conversion.
ESPN Fantasy Football promo

Manage your squad in the Premier League, Champions League, La Liga and Liga MX.

ESPN

Time is running out for the UK to secure a post-Brexit deal, and there could be huge ramifications for Premier League clubs in the transfer market.

ESPN Illustration

Ten years ago, Sheikh Mansour of Abu Dhabi bought Man City, transforming the club from Premier League punchline to a dynasty in the making.

Getty

Updated tables from the Premier League, Champions League, La Liga, English Football League and more.

Getty

Keep track of all the important upcoming fixtures in the Premier League, Champions League, La Liga, English Football League and more.

Getty

Results and scores from the Premier League, Champions League, La Liga, English Football League and more.
Customise ESPN