UCL Predictor: Who will 'lift' the trophy?
ESPN FC's Dan Thomas and Stewart Robson head to Hydropark in Kiev to put their innovative way of predicting the Champions League winner to the test.

Top Headlines
Harden says Game 5 win was emotional
James Harden expresses the team's emotions in Game 5 after the tragedy in Houston and how the Rockets relied on defense down the stretch.
Steph on CP3's shimmy: 'It was well deserved'
Steph Curry says if you can shimmy on someone, you can get shimmied on and discusses Chris Paul's importance in Game 5.
Harden says CP3 is 'built' for working against the clock
James Harden praises Chris Paul's ability to make shots with time winding down. Eric Gordon says his role doesn't change if CP3 misses Game 6.
Harden says Rockets are proving people wrong
James Harden says he and the Rockets continue to show their mental toughness on the court and plan to treat Game 6 like any other game.
Draymond on final possession: 'We were supposed to score'
Draymond Green doesn't take too much time explaining what fell apart on the final possession, but he says "I lost the ball, not much more to it."
Kerr 'feels great' after loss in Game 5
Steve Kerr explains that despite the players being angry the Warriors are in great shape and is confident they can turn the series around.
D'Antoni on CP3: 'He's one of the best to play the game'
Mike D'Antoni sheds some light on how Chris Paul is feeling heading into Game 6 with a potential injury and how the Rockets will move forward.
Tottenham sending a message with Pochettino contract extension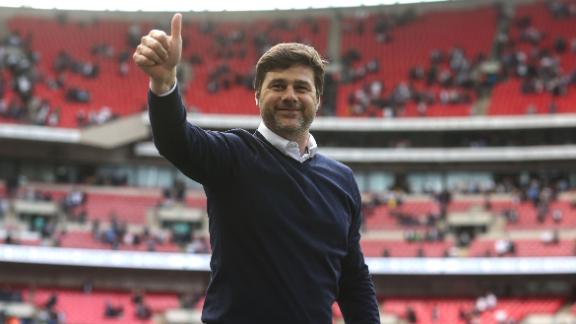 Why Monaco's grid girls won't be here to stay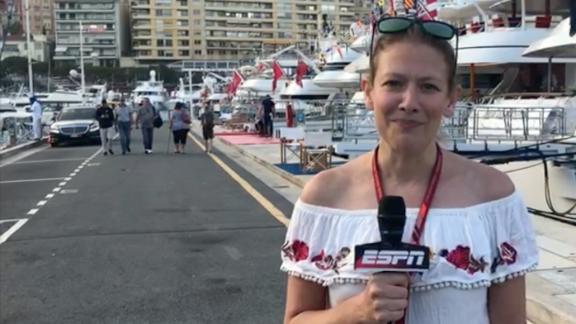 #PoliteEnquiries: Pakistan brilliant or England poor?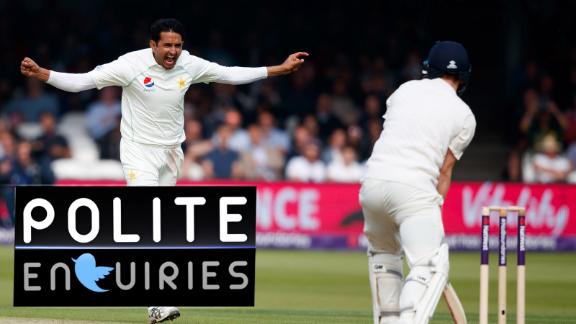 On this date: Jordan switches hands in NBA Finals
On June 5, 1991, Michael Jordan switched hands in mid-air in the Bulls' victory over the Lakers in Game 2 of the 1991 NBA Finals.
SportsCenter: #espnWtop10
Relive the top 10 plays of the week in women's sports around the world.
Last Train to Russia: Moscow
Martin Ainstein undergoes an unforgettable experience in Moscow as he visits the Russian Cosmonaut Training Center during his tour of World Cup host cities.
World Fame 100's Most-Famous Women Athletes
ESPN researched the 100 most famous athletes on the planet. espnW wants you to meet the top 10 women athletes who had the social following and endorsements to make the cut.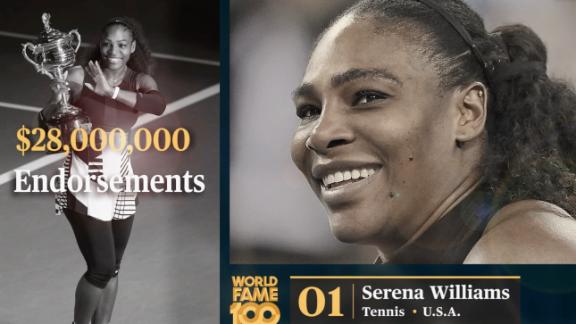 ESPN Fame 100: Know your athletes
We asked fans from around the globe if they could identify athletes in the ESPN World Fame top 100.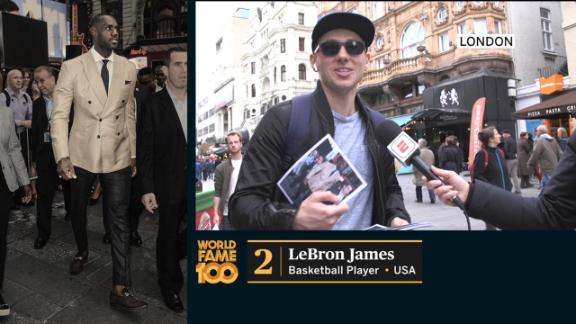 AP Photo/Paul White

Updated tables from the Premier League, Champions League, La Liga, English Football League and more.

Michael Steele/Getty Images

Keep track of all the important upcoming fixtures in the Premier League, Champions League, La Liga, English Football League and more.

Darren Walsh/Chelsea FC via Getty Images

Results and scores from the Premier League, Champions League, La Liga, English Football League and more.

EPA/FERNANDO BIZERRA JR

In November 2016, Brazilian underdogs Chapecoense boarded a plane to play in the game of their lives. Instead, their biggest moment turned into a tragedy no one can forget.
Customise ESPN