Mariner: Douglas Costa made Brazil brighter
Paul Mariner and Alexis Nunes share their thoughts on Douglas Costa's performance which helped Brazil get a late win against Costa Rica.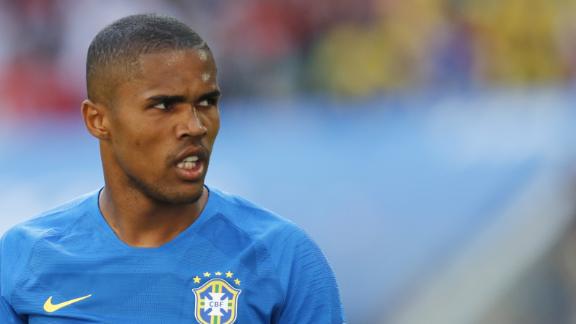 Top Headlines
Project Russia: "Who is the GOAT?" Messi, Ronaldo, Pele, Maradona
Charlie Gibson sets out to find the answer to the question on everyone's lips - who is the GOAT???
Ballsupski: VAR, On This Day and Monsieur Le!
It's day 9 and your favourite dynamic duo are back in Saint Petersburg. They're talking VAR, they're talking 'on this day', they're even talking to Monsieur Le and what dishes he'll be making. What more could you ask for?!
Unhappy Argentina fans react to Croatia defeat
Argentina fans react to 3-0 loss against Croatia.
Doncic's whirlwind draft experience
In a span of two days, Luka Doncic not only changed continents but teams as the highly touted guard got his first taste of NBA life.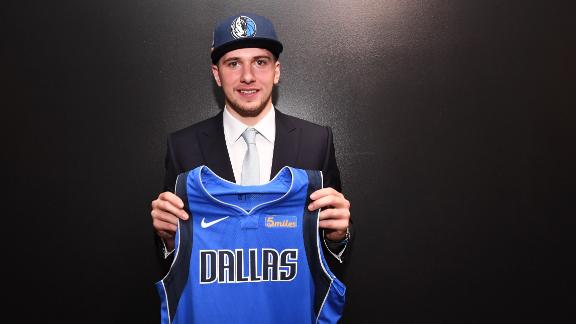 How Trae Young transitions to NBA
Jay Billas breaks down Trae Young's shooting skills and what he needs to improve on with the Hawks.
Cain: Can't blame Lakers for calling about Kawhi
Will Cain reacts to the report that the Spurs "shut the door" on the Lakers when they asked about trading for Kawhi Leonard.
Leboeuf takes aim at France's second half & Pogba's leadership
Frank Lebouef feels France "played like a small team" in the second half against Peru, and doesn't hold back in his opinion of Paul Pogba as a leader.
Matchday 8: Argentina in trouble, France & Croatia advance
Argentina's chances of making the round of 16 took a blow after a huge loss to Croatia, while Kylian Mbappe became France's youngest-ever World Cup goal scorer.
Seb & Herc's World Cup journey continues in Rostov
ESPN FC's Seb Salazar and Herc Gomez have traveled all over Russia covering El Tri and have clearly enjoyed every moment of it.
Must See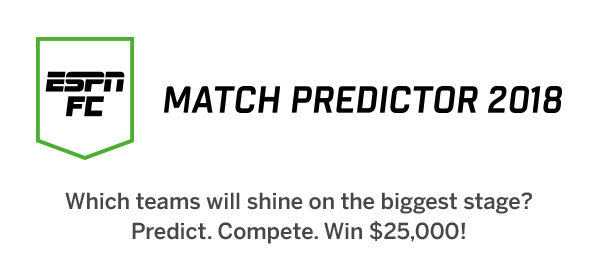 Sign up for FREE!
Getty Images

We need your help. Complete our sports survey for a chance to win an apple watch!
no_source

The 2018 World Cup won't have Italy or the U.S. but all the big hitters like Brazil, Germany and Argentina will battle. Get the info you need here.

Marvel

It might not be part of the traditional comic book universe, but Marvel is lacing up its boots to bring you the epic stories in Russia this summer.

Josue Evilla

ESPN FC compiled the ultimate vote of the top 50 players competing in Russia this summer.

ESPN

With the help of more than 30 ESPN voters around the world and a fan poll, we have completed 4-1-2-3 formation of the best players in Russia.

Paul Lacolley

ESPN FC commissioned illustrator Paul Lacolley to create team posters for some of the nations competing at the 2018 World Cup in Russia.

Miko Lim for ESPN

After a hellish club season, Paul Pogba is determined to reclaim his joy in Russia. And if he happens to disprove his critics -- and his coach -- in the process? Even better.

Gian Galang

They battle in the forest, soccer gang against soccer gang. They are the underground fighters the World Cup host doesn't want you to see.

David Merrell

Top-class football is changing before our eyes: The "storming" era of the game is leaving the likes of Jose Mourinho and Arsene Wenger behind.

Dave Merrill

"I never walk out of games early but in these circumstances, staying seemed like a form of self-harm." Nick Hornby on the last days of Wenger.

Trey Ingram

Our intrepid writer suffers -- and suffers some more -- through a player medical at Everton.

Getty

We can support the World Cup -- and the players -- without supporting the world's ugliest regimes such as the 2018 hosts, Russia.

adidas/puma/nike

A look at all the confirmed jerseys so far from the 32 teams at Russia 2018.

Dave Flanagan

The world's top soccer players, ranked by position.

Brian Konnick

We select the best players under 21 who are primed to rule the football galaxy.

Brian Konnick

Andrea Pirlo, football's undisputed King of Cool, has officially retired. So who will take over the mantle? We pick four compelling candidates.

Aaron Dana

Cristiano Ronaldo isn't just one of the greatest on the pitch; he's the G.O.A.T. off it, too. Take a trip inside the mad world of CR7's brands.

EPA/FERNANDO BIZERRA JR

In November 2016, Brazilian underdogs Chapecoense boarded a plane to play in the game of their lives. Instead, their biggest moment turned into a tragedy no one can forget.

David Ramos/Getty Images

The January transfer window is closed; here are all the completed deals.

Michael Steele/Getty Images

Keep track of all the important upcoming fixtures in the Premier League, Champions League, La Liga, English Football League and more.

Darren Walsh/Chelsea FC via Getty Images

Results and scores from the Premier League, Champions League, La Liga, English Football League and more.

AP Photo/Paul White

Updated tables from the Premier League, Champions League, La Liga, English Football League and more.

ESPN

MLS Rivalry Week is full of contentious clashes. Here are some of the best in unique video game format. Ready ... FIGHT!
Customise ESPN