Top Headlines
LeBron calls Game 7: 'Just basketball'
LeBron James is very calm when looking ahead to an epic Game 7 in Boston.
Brown after Game 6: 'We were right there'
Jaylen Brown talks about how close Boston is to getting over "the hump" and winning on the road.
LeBron: 'I wasn't coming out'
LeBron James says he didn't see Larry Nance Jr. crash into his leg and felt pain, but wasn't considering leaving the game.
LeBron appreciates reporter acknowledging his clutch gene
LeBron James shares how he learned to handle clutch situations over his career.
LeBron's son mesmerized by his performance in Game 6
LeBron James shares a cool moment with his son after an epic outing in Game 6 of the Eastern Conference finals.
Hill 'for sure' finding a Chipotle in Boston
George Hill says that it may sound "funny" but before Game 7 he needs to find a Chipotle Mexican Grill and eat barbacoa.
LeBron, Cavs force Game 7
LeBron James scores 46 points in a near triple-double as the Cavs defeat the Celtics 109-99 to avoid elimination.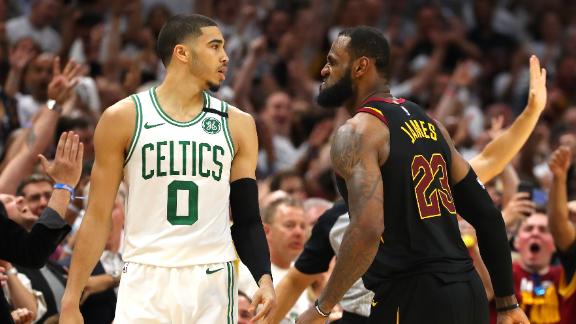 Lue on LeBron: 'Greatness. Championship pedigree'
Ty Lue says that LeBron James "carried us home" especially with Kevin Love out early and adds that he expected nothing less from the Cavs' star.
Stevens on Game 7: 'It's win or go home'
Brad Stevens says that "it's an absolute blast" to prepare for Game 7, especially up against a "tremendous individual player" in LeBron James.
Burke: LeBron's greatness continues to leave us in awe
Doris Burke calls herself lucky to witness LeBron James play so well in the playoffs and discusses the role players that need to step up in Game 7.
'Starc or Broad? I can't believe I had to think about that one'
Broad or Starc? Smith or Kohli? England's leading Test wicket taker James Anderson gets put on the spot in ESPN's 'You Have To Answer' quiz.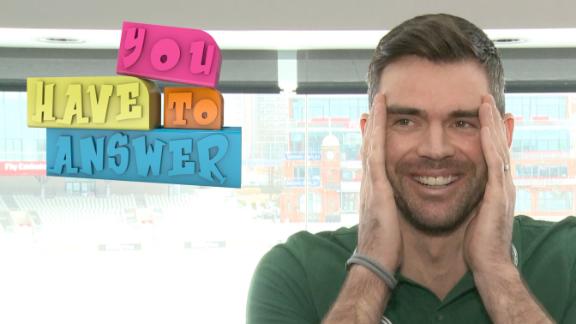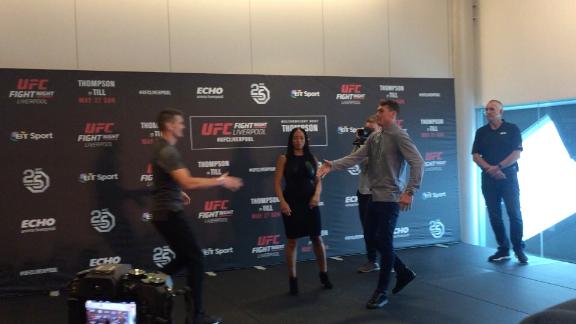 A friendly embrace at the face off. However, things will be completely different in the octagon on Sunday night between Till and Thompson.
Double vision with Martin Kaymer...
AP Photo/Paul White

Updated tables from the Premier League, Champions League, La Liga, English Football League and more.

Michael Steele/Getty Images

Keep track of all the important upcoming fixtures in the Premier League, Champions League, La Liga, English Football League and more.

Darren Walsh/Chelsea FC via Getty Images

Results and scores from the Premier League, Champions League, La Liga, English Football League and more.

EPA/FERNANDO BIZERRA JR

In November 2016, Brazilian underdogs Chapecoense boarded a plane to play in the game of their lives. Instead, their biggest moment turned into a tragedy no one can forget.
Customise ESPN