Keys 'honored' and proud to have reached top 10.
Madison Keys talks about reaching the top 10 for the first time in 2016 when she reached the final in Birmingham.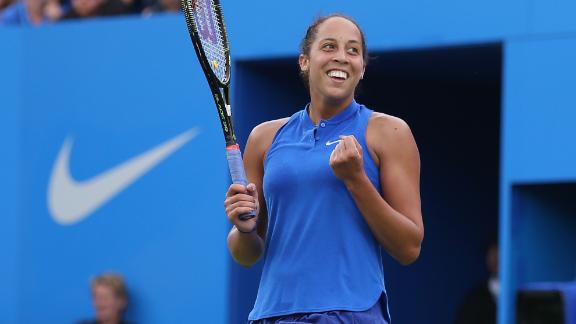 Djokovic credits 'unpredictable' Janowicz.
Novak Djokovic praises Jerzy Janowicz after defeating him in the opening round at the US Open.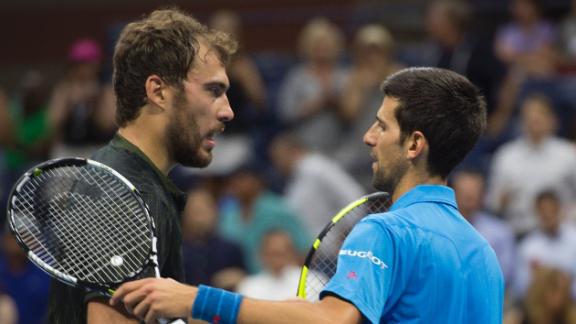 Edmund: Best win of my career.
Britain's Kyle Edmund says his surprise straight-sets victory over Richard Gasquet was the best of his career.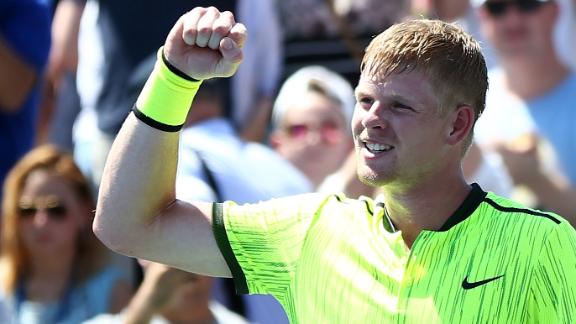 How Shelby Rogers earned the espnW Star of the Day.
Shelby Rogers' coach Marc Lucero tells espnW's Prim Siripipat what it took to pull off the first upset of the US Open.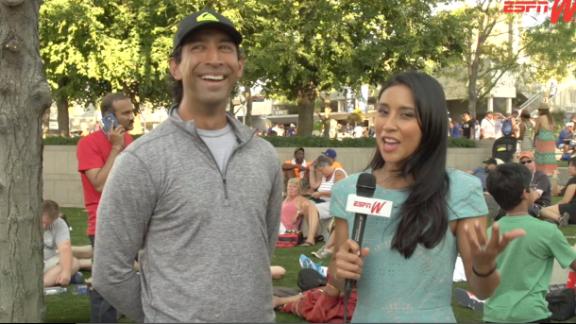 What's not to love about the US Open?
Venus and Serena are back and Andy Murray's a favorite to win, but ESPN's Mary Joe Fernandez and Prim Siripipat share what they love and hate about the US Open that could make the path to victory a challenge.
Isner calls Kaepernick's actions 'pathetic'
Tennis star John Isner weighs in on 49ers QB Colin Kaepernick's decision not to stand during the national anthem, saying he's fine with Kaepernick expressing his point of view, but the way he did it was "pathetic."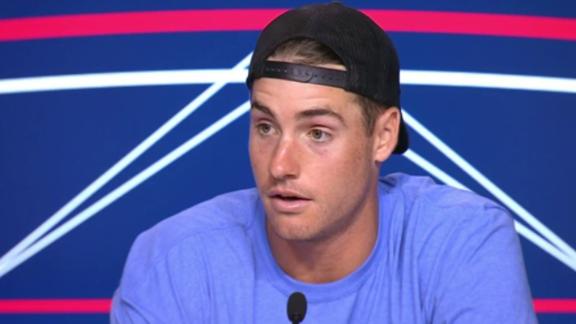 Nadal first to play in Ashe Stadium with roof covered.
Rafael Nadal talks about becoming the first player to practice at Arthur Ashe Stadium with the roof covered, and explains what he does in his spare time to relax.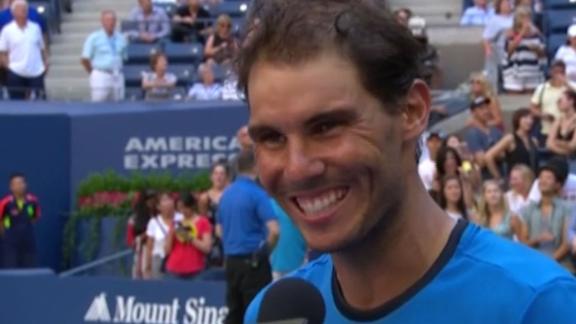 Rafa thrilled with win, sends well-wishes to Federer.
Tom Rinaldi talks to Rafael Nadal about his first-round win at the US Open, and Nadal sends his best wishes to Roger Federer, who had to pull out of the tournament with an injury.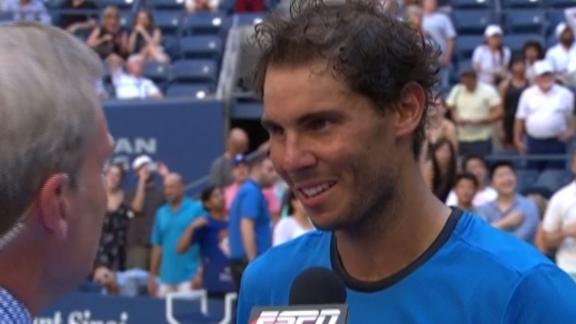 Puig proving 'nothing is impossible'
Monica Puig talks about winning gold in the Rio Olympics for women's singles and is glad to remind the people of Puerto Rico that "nothing is impossible."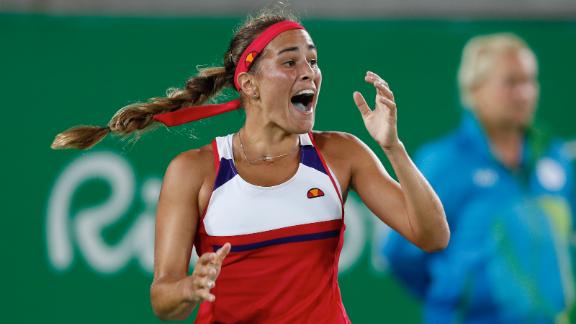 Clive Brunskill/Getty Images

Every sports fan has an opinion, so ESPN UK wants your views on sport in your city.
Watch the very best in U.S. sport LIVE and on-demand with ESPN Player. Available across Europe, subscribe today.