Log in to ESPN or join to view news and scores for your favourite teams
Federer: Wawrinka's gone far enough.
Roger Federer jokes that Stan Wawrinka has gone far enough in the tournament ahead of their semi-final matchup.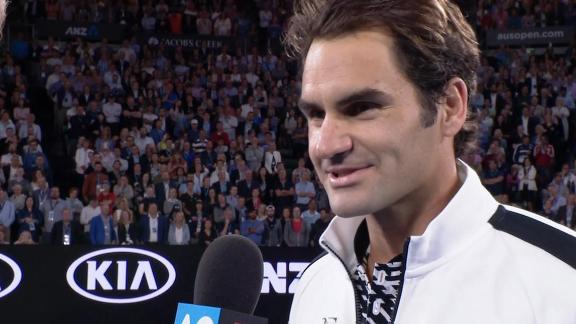 Venus believes she can win title.
Venus Williams has said she has the belief to become the Australian Open champion after her win over Mona Barthel to progress into the semi-finals.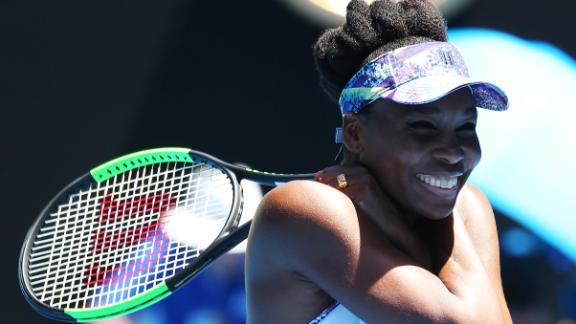 Fans flock to see Federer up close.
Quarterfinalist Roger Federer goes through the paces before his quarterfinal against Mischa Zverev.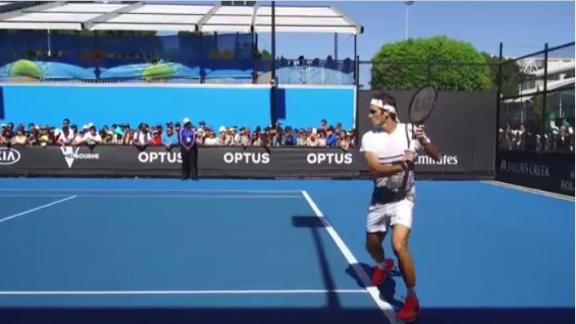 Basketball blunders highlight SVP's 'Oh NO!'
Scott Van Pelt shakes his head at Joakim Noah's free throw disaster and Henri Kontinen getting hit in the head off a serve by his partner John Peers.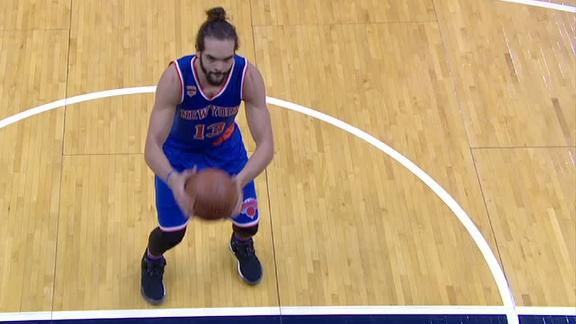 Vandeweghe recalls asking Venus for an autograph.
Despite winning in two sets (6-4, 6-0) in the quarterfinals against Garbine Muguruza, American Coco Vandeweghe doesn't feel as if she played her best and looks ahead to her semifinals matchup against Venus Williams.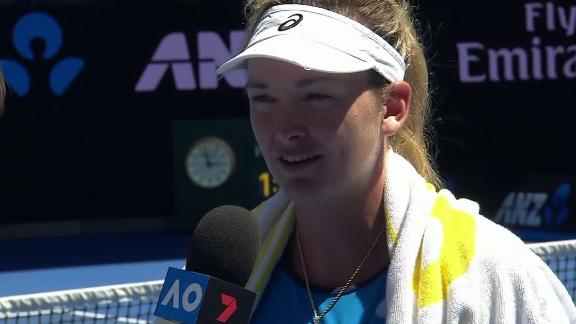 Vandeweghe cruises to Australian Open semifinals.
Coco Vandeweghe defeats Garbine Muguruza (6-4, 6-0) in the Australian Open quarterfinals and advances to her first major semifinal where she'll take on Venus Williams.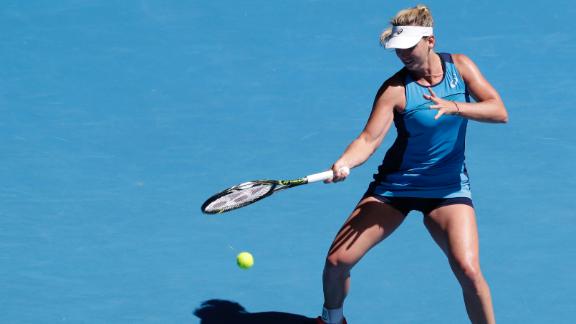 Can Serena be rattled?
Mary Jo Fernandez and Steph Brantz look ahead to Serena Williams' quarterfinal matchup against Johanna Konta and break down whether Rafael Nadal can overcome recent struggles against Milos Raonic.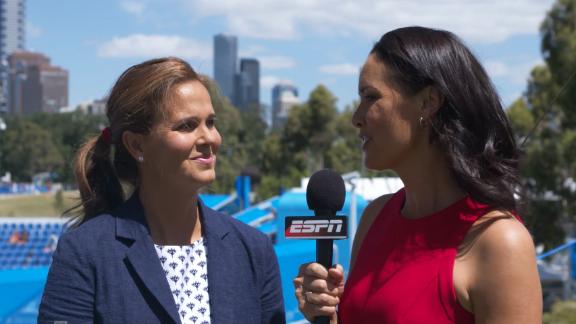 Nadal: Fight for everything.
A fit Rafael Nadal will draw on his grit and adaptability when he faces Milos Raonic in the quarterfinals of the Australian Open.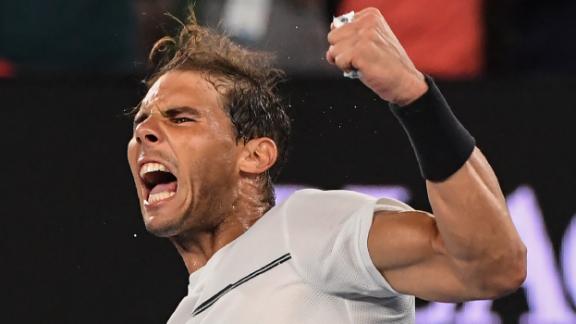 Nadal delighted with slam progress.
Rafael Nadal looked ahead to a quarterfinal clash against Milos Raonic at the Australian Open on Monday.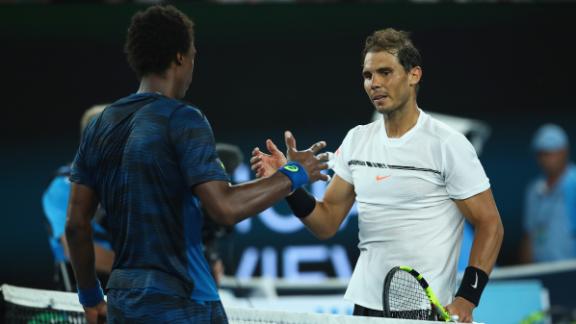 Ranoic: I'm still not full capacity.
Milos Raonic talks after reaching Australian Open quarter-finals with win against Spain's Roberto Bautista Agut.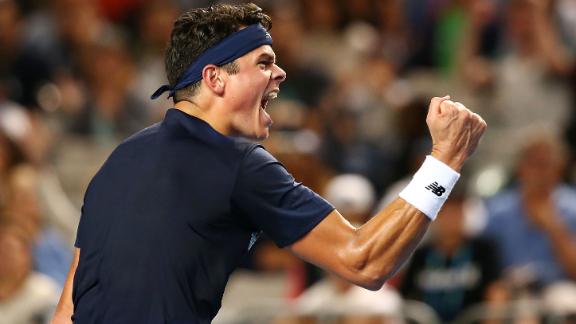 Gavrilova takes positives from defeat.
Aussie Daria Gavrilova tells ESPN's Steph Brantz that there were plenty of positives despite her straight sets fourth round loss.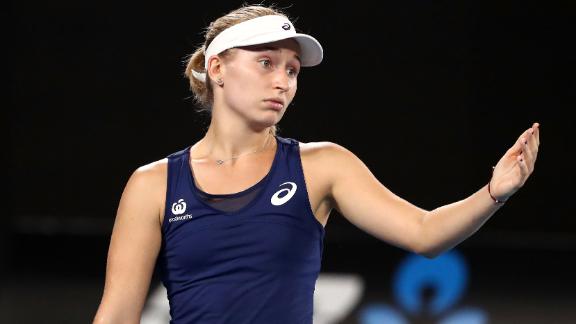 Pat Cash's favourite Australian Open memory.
Two-time Australian Open finalist Pat Cash talks about his fondest memory at Melbourne Park.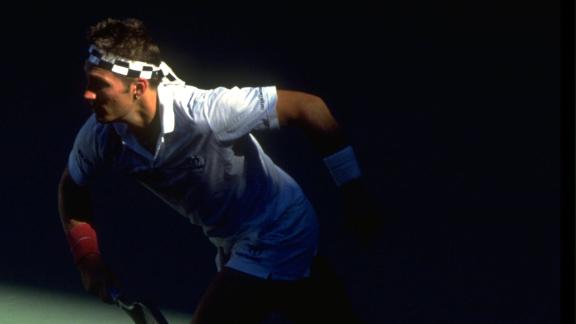 Aussie legends reflect on simpler times.
Mark Philippoussis and Pat Cash explain how social media has changed the game for the current era of players.
Konta won't be daunted by facing Serena.
Johanna Konta says she has the belief in her own game to challenge Serena Williams in their quarter-final clash.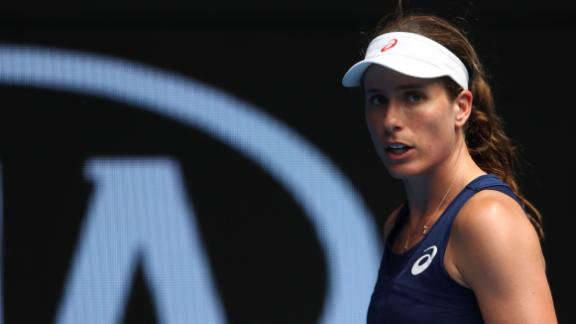 Serena looking forward to Konta clash.
Serena Williams insists she has nothing to lose ahead of her clash with the in-form Johanna Konta.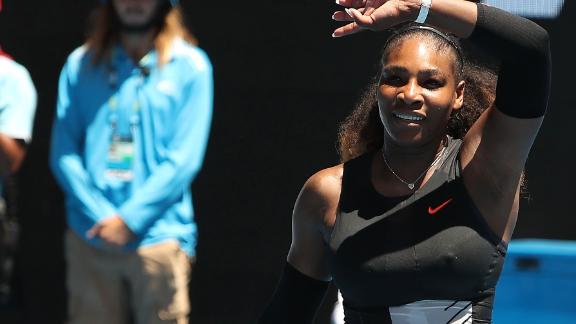 Gavrilova's run comes to an end.
A round-up of all the latest Aussie news from the Australian Open.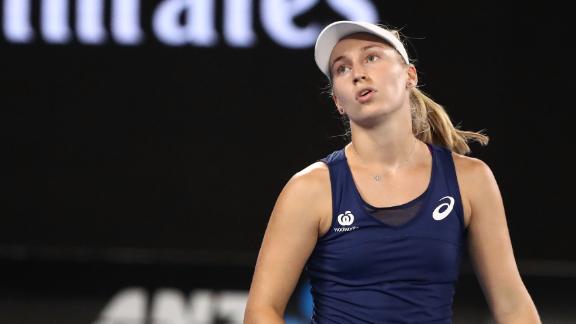 Peter Byrne/PA Images via Getty Images

Tyson Fury and David Haye disagreed in their appraisal of Anthony Joshua on Saturday, but what is definite is the Briton will face a much sterner test against Wladimir Klitschko.
Watch the very best in U.S. sport LIVE and on-demand with ESPN Player. Available across Europe, subscribe today.
Log in to ESPN or join to view news and scores for your favourite teams