Log in to ESPN or join to view news and scores for your favourite teams
Woods fires 65, almost aces No. 12.
Tiger Woods posts a bogey-free 7 under 65, including a near hole-in-one in the second round of the Hero World Challenge.
Tiger has a lot to happy about with second round play.
Bob Harig and Michael Collins break down Tiger Woods' second round at the Hero World Challenge and how his play is improving.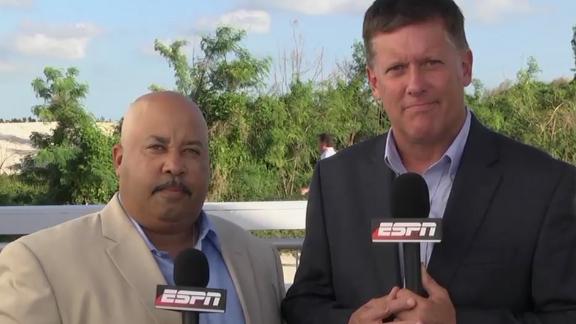 Tiger feeling comfortable on golf course.
Tiger Woods explains why after two rounds he is now feeling more comfortable playing golf.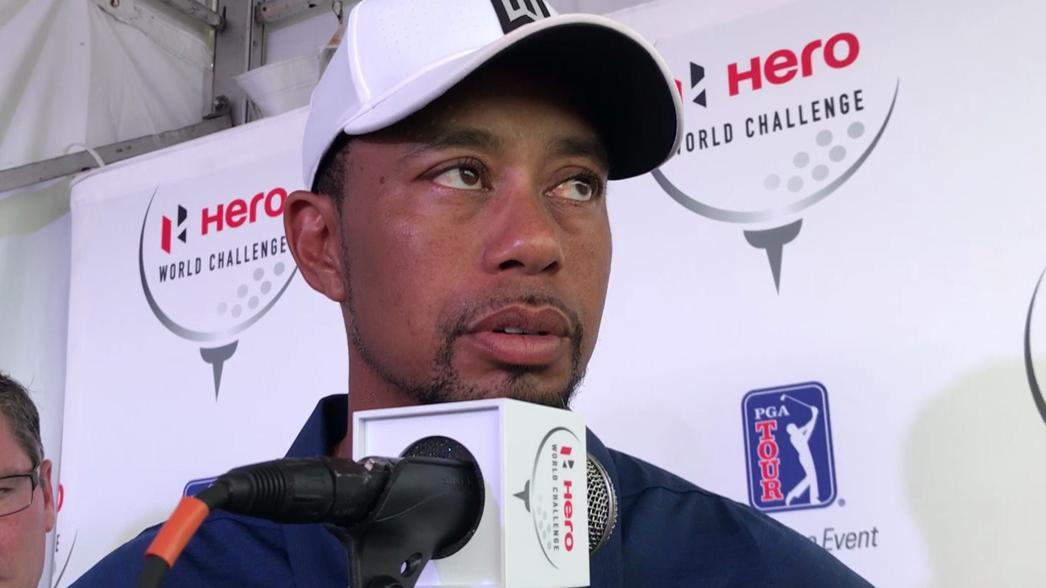 Tiger's body feeling better Friday.
Tiger Woods talks after the second round at the Hero World Challenge, where he is feeling better physically than he was earlier in the week.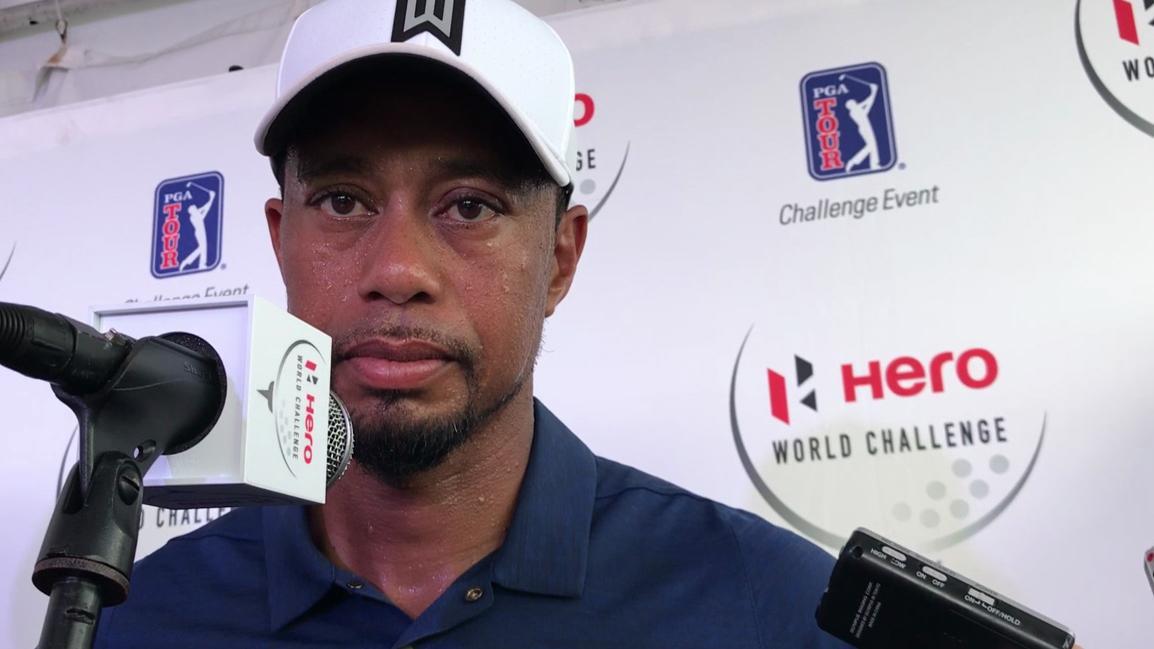 Tiger just misses hole-in-one.
On the 12th hole, Tiger Woods hits a beautiful tee shot that misses going in by about a foot. He would birdie the hole.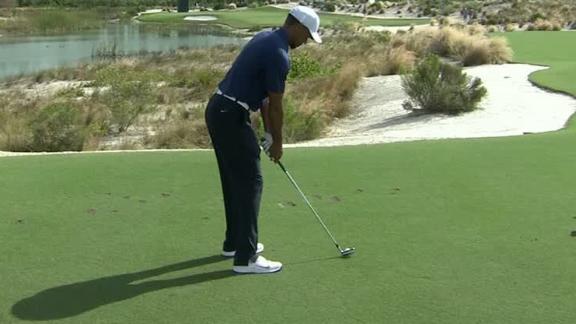 The Tiger who can win golf tournaments is still in there.
Michael Collins explains the difference between what happened on Tiger Woods' first eight holes compared to his last ten and then looks ahead to Friday's round of play.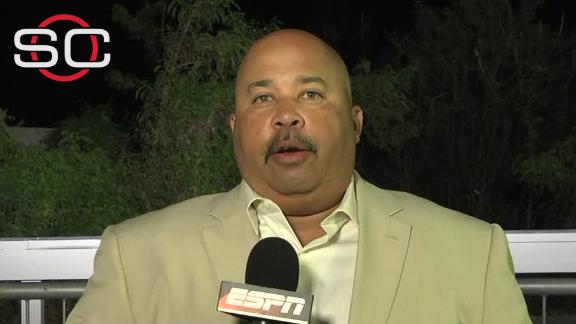 Don't be too down on Tiger.
Jason Sobel and Bob Harig believe that Tiger Woods has a lot to be proud of after his performance in the Hero World Challenge.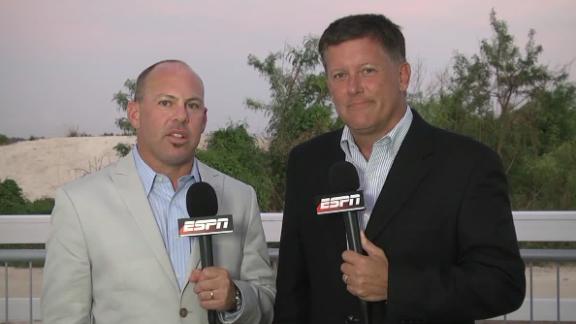 Tiger's hot start tempered by rough finish.
After a strong performance on the front nine, Tiger Woods records two double-bogeys over his last three holes and finishes with a 1-over-par 73 at the Hero World Challenge.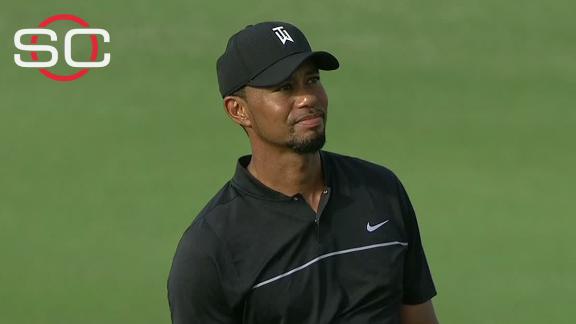 Tiger hits gorgeous tee shot.
Tiger Woods hits his tee shot on the eighth hole within feet of the pin and would make the birdie to get to 4 under for the day, which briefly put him in a tie for the lead. He finished at 1-over-par 73 after a back-nine 40.
Spieth hopes Tiger's back to his best.
World number 5 Jordan Spieth spoke ahead of Tiger Woods' return to golf.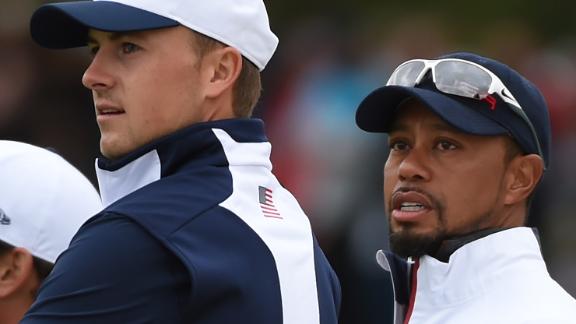 Spieth focused on what he needs to improve.
Two-time major champion Jordan Spieth chatted with ESPN.com's Michael Collins at the Hero World Challenge and explained how he can avoid the pressure of his past successes.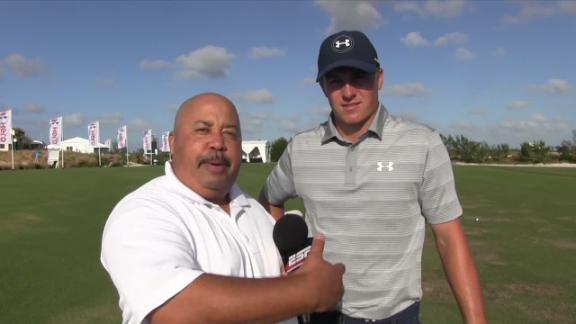 Johnson expects Tiger to play well.
Dustin Johnson knows Tiger Woods will be ready to compete and feels he will do well at the Hero World Challenge.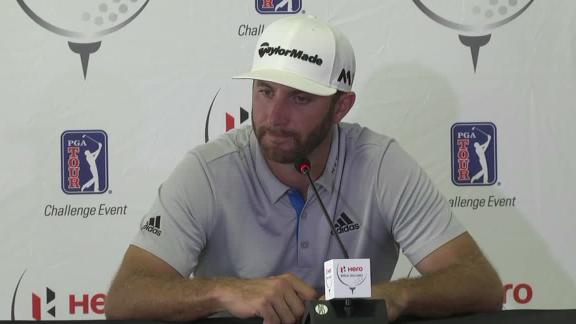 Spieth hoping for the best for Tiger.
Jordan Spieth talks about Tiger Woods' return to the golf course and his hope that everyone gives Tiger time to return to form.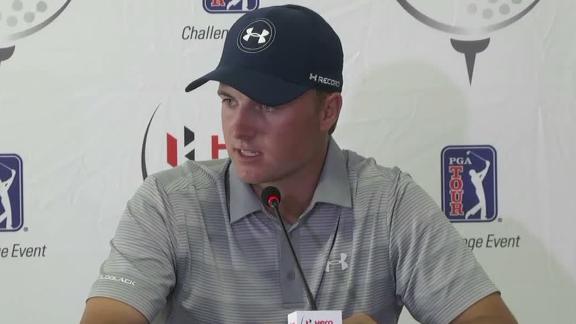 Tiger happy to be out playing in Pro-Am.
Tiger Woods talks about his Pro-Am round at the Hero World Challenge and says he is focused ahead of his round tomorrow.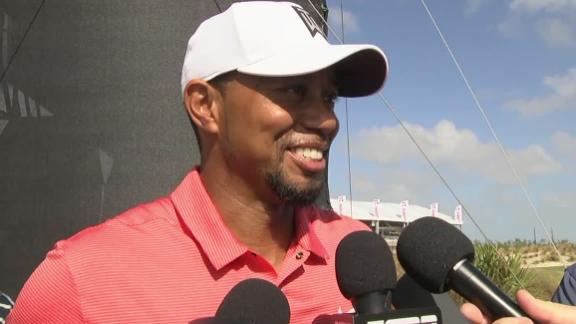 Scott Halleran/Getty Images

"You have to take the points here." "Don't go for two until you have to." "Run the ball here because if you don't go anywhere you can just run out the clock." It's time for unwritten rules to go.
Watch the very best in U.S. sport LIVE and on-demand with ESPN Player. Available across Europe, subscribe today.
Log in to ESPN or join to view news and scores for your favourite teams