Log in to ESPN or join to view news and scores for your favourite teams
Bjorn overwhelmed by captaincy response.
Thomas Bjorn admitted he was 'overwhelmed' by the response to his appointment as Europe's captain for the 2018 Ryder Cup in Paris.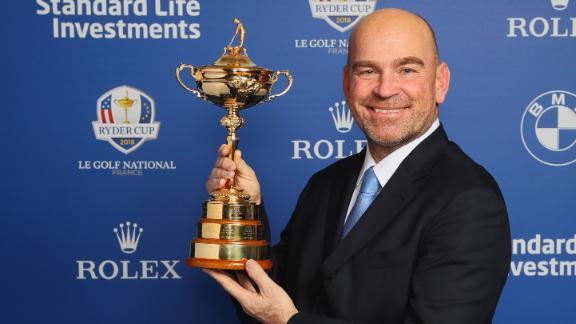 SVP recalls eating pizza with Tiger Woods.
Scott Van Pelt tells a story about owing Tiger Woods a pizza after Tiger won the 2002 U.S. Open, and how the USGA subsequently got mad at SVP for keeping Tiger too long because they were eating pizza.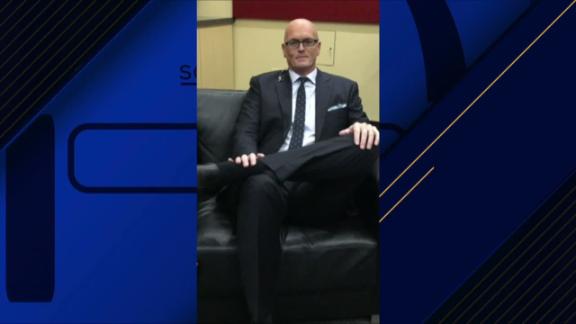 Coachman: Tiger not far off from becoming threat.
Jonathan Coachman says that if healthy, Tiger Woods can still be a great golfer and a major threat to other PGA Tour players. Michael Collins echoes Coachman's sentiments and focuses on the positives of Tiger's performance at the Hero World Challenge.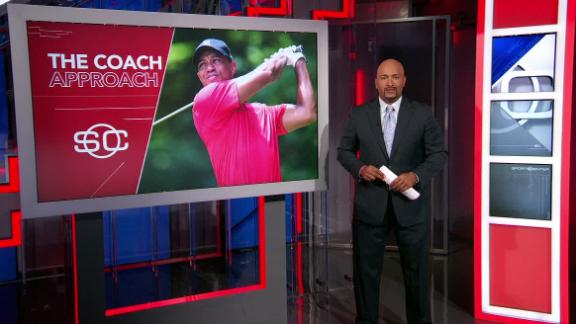 Tiger Woods finishes 15th at Hero World Challenge.
Fourteen-time major champion Tiger Woods finishes with 24 birdies for the week but shoots a final-round 76 - the highest score of any player during the week - to finish 15th in the 17-player field at the Hero World Challenge.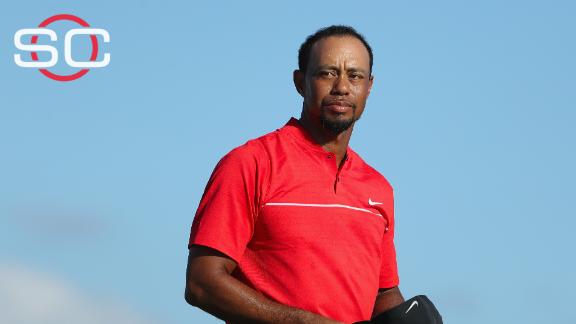 You can bet that Tiger is back.
Jason Sobel and Michael Collins analyze what they learned from Tiger Woods' performance, explaining that his competitive juices are back and flowing.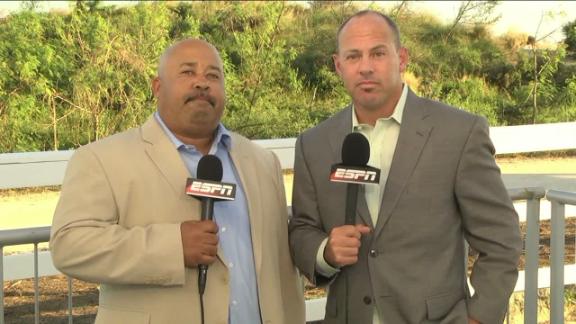 No questions asked after Tiger's finish.
Jason Sobel, Bob Harig and Michael Collins break Tiger Woods' 15th-place finish at the Hero World Challenge and are generally excited about his overall big-picture performance.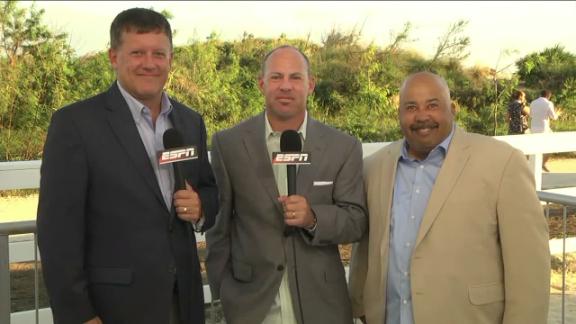 Woods: 'I just needed to get some rest'
Tiger Woods joins ESPN's Bob Harig to discuss his performance during the Hero World Challenge, staying mentally strong throughout the tournament and his plans for competing again in the Masters.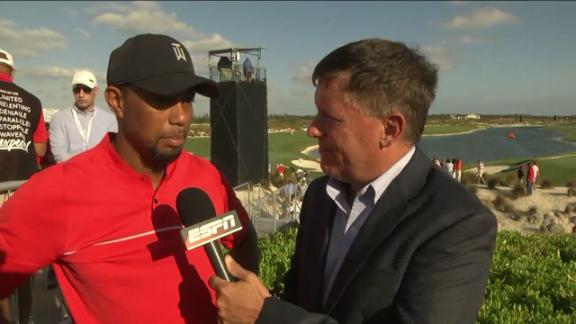 Is a top 10 spot for Tiger possible?
Bob Harig and Michael Collins break down Tiger Woods' third round performance at the Hero World Challenge, evaluate our expectation level and look ahead to where Tiger might finish.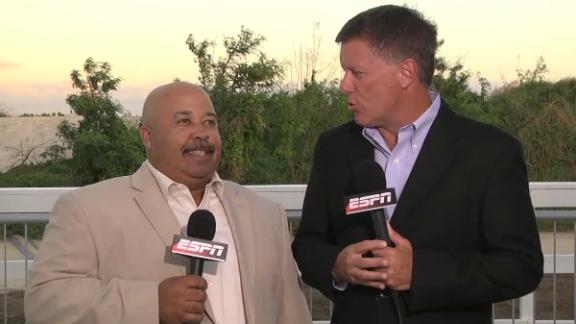 Woods starts third round strong, flutters down the stretch.
After shooting a two-under in the third round, Tiger Woods is 11 strokes off the lead heading into the final round of the Hero World Challenge.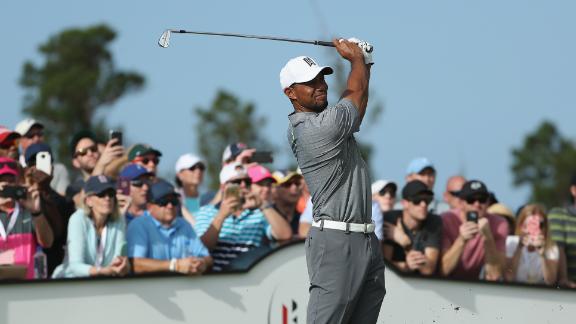 Tiger feeling more comfortable every day.
Tiger Woods talks about his physical conditioning after the third round at the Hero World Challenge and says he's getting more comfortable each day.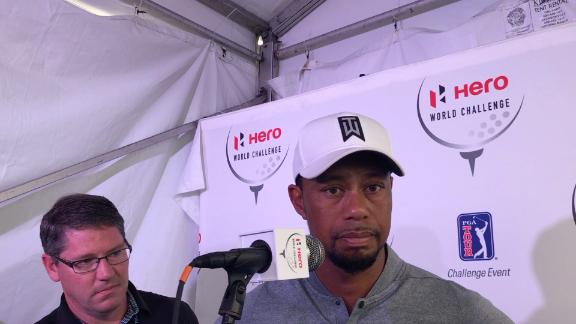 Scott Halleran/Getty Images

"You have to take the points here." "Don't go for two until you have to." "Run the ball here because if you don't go anywhere you can just run out the clock." It's time for unwritten rules to go.
Watch the very best in U.S. sport LIVE and on-demand with ESPN Player. Available across Europe, subscribe today.
Log in to ESPN or join to view news and scores for your favourite teams