Log in to ESPN or join to view news and scores for your favourite teams

Carl Frampton wouldn't mind seeing McGregor in the boxing ring.
WBA featherweight champion Carl Frampton knows that Conor McGregor may be talking about a move to boxing just to spite the UFC, but would be open to seeing McGregor in the ring and admits that it'll bring star power to the sport.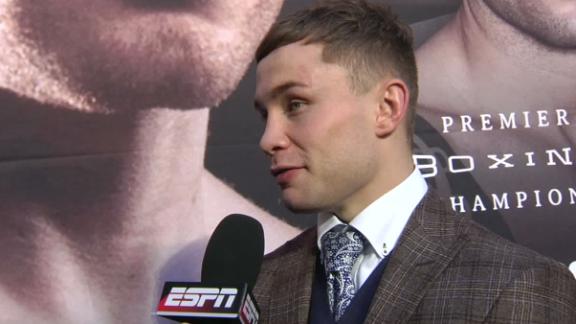 Frampton ready for a tough fight against Santa Cruz.
WBA featherweight champion Carl Frampton isn't expecting Leo Santa Cruz to make a drastic change in his approach this time around and looks back at his successes in their first bout.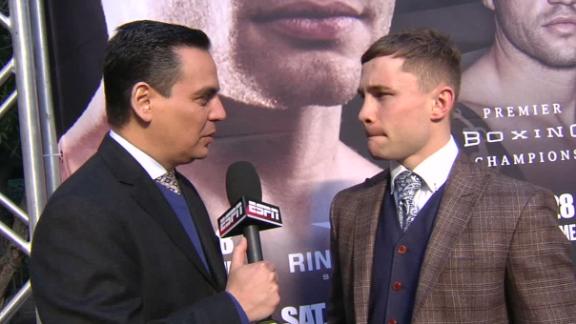 Santa Cruz prepared for rematch with his father by his side.
Leo Santa Cruz knows that he didn't give his first fight against Carl Frampton his all, admitting that his father's health affected his state of mind. But this time around, he's more confident heading into the ring for the WBA featherweight title.

Garcia attempting to claim his third world title.
Mikey Garcia says that the best fights of his career are still to come, including his January 28th fight against Dejan Zlaticanin where he looks to claim the WBC lightweight title.
No chance McGregor-Mayweather fight.
Even though Conor McGregor has been issued a boxing license in California, ESPN's Dan Rafael says there is no chance that there will be a fight between Conor McGregor and Floyd Mayweather.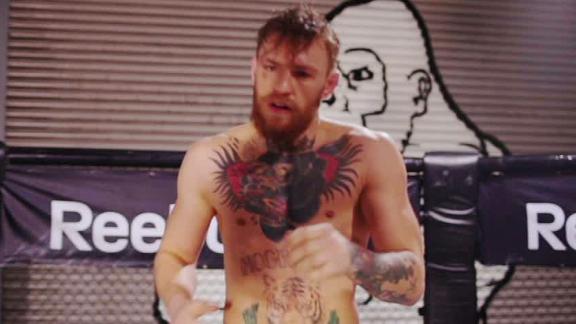 Bunce: Ring-rust could cost Saunders a super-fight.
Steve Bunce previews Billy Joe Saunders' first middleweight title defense and predicts what his future might hold after Artur Akavov.
Haye: Bellew can't control himself.
David Haye explains why things got heated between him and Tony Bellew, and predicts that his opponent will end up in 'la la land' on March 4th.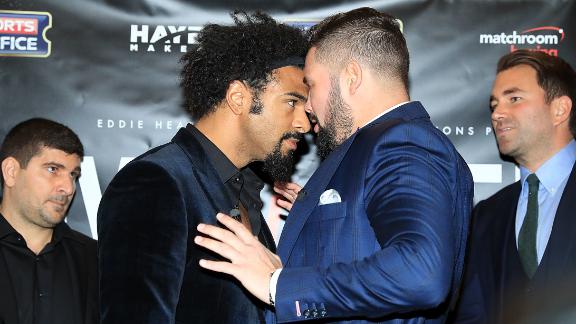 How Molina can beat Joshua.
Despite losing to Deontay Wilder last year, Steve Bunce has insisted that Eric Molina has reasons to be optimistic going into his fight with Anthony Joshua on December 10th in Manchester.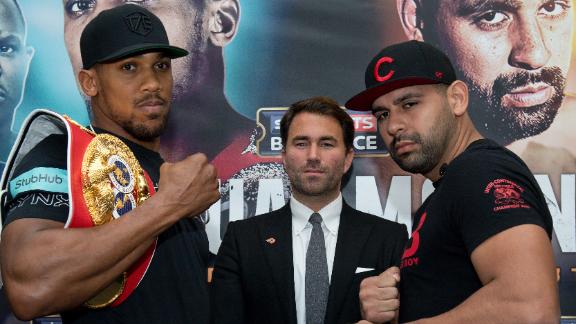 How Joshua can beat Molina.
Steve Bunce says Anthony Joshua must win convincingly when he meets Eric Molina at the Manchester Arena on December 10th.
Tougher sanctions needed in boxing?
As the new emerges that Nick Blackwell has gone into a coma for a second time, Steve Bunce discusses what can be done to prevent issues such as this arising again in the future.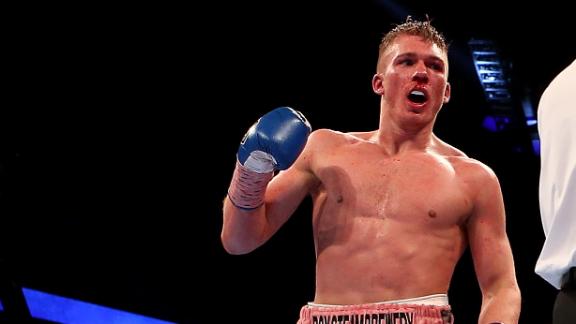 Genuine hate brewing between Haye and Bellew.
Steve Bunce discusses the David Haye v Tony Bellew press conference, where security had to separate the two fighters.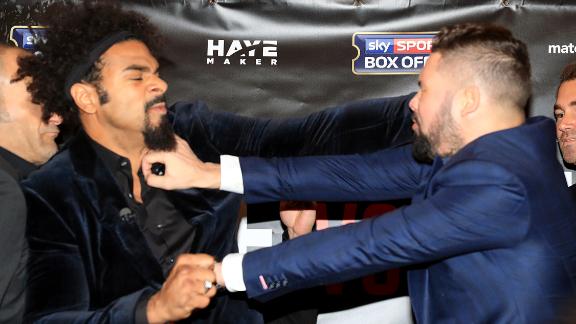 Scott Halleran/Getty Images

"You have to take the points here." "Don't go for two until you have to." "Run the ball here because if you don't go anywhere you can just run out the clock." It's time for unwritten rules to go.
Watch the very best in U.S. sport LIVE and on-demand with ESPN Player. Available across Europe, subscribe today.
Log in to ESPN or join to view news and scores for your favourite teams