Singapore Grand Prix
Analysis
What we learnt from the Singapore GP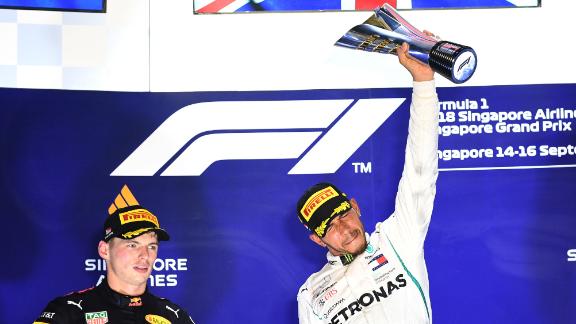 Hamilton and Verstappen fume at back-marker traffic
Traffic at the Singapore Grand Prix cuts Lewis Hamilton's lead, as he and Max Verstappen fight to get past.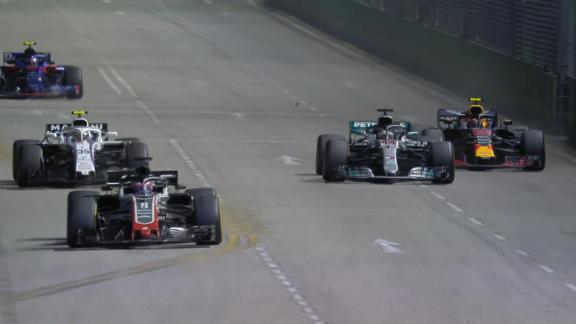 How Vettel lost P2 to Verstappen
Sebastian Vettel finds himself back behind Max Verstappen and unable to close the gap on Lewis Hamilton after an early pit stop scramble.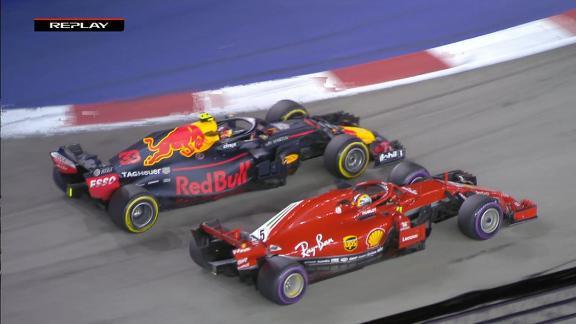 Ocon out after lap one Perez collision
Force India's Esteban Ocon and Sergio Perez collide on lap one in Singapore, forcing Ocon into a wall.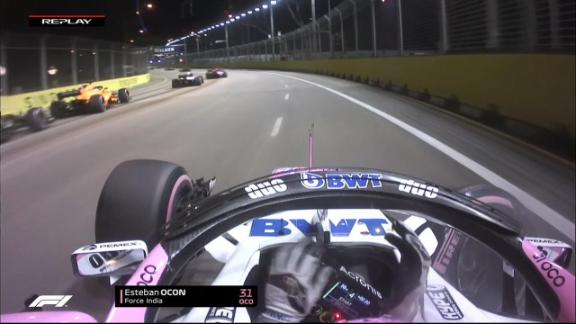 Perez collides with Sirotkin after lengthy battle
Sergio Perez eventually gets past Sergey Sirotkin, only to immediately collide with the Williams driver.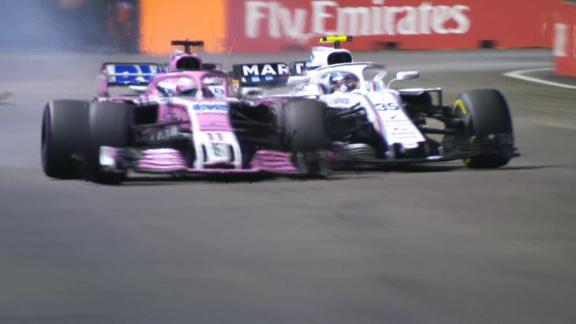 Singapore Grand Prix
Qualifying
Lap comparison: Hamilton v Vettel
Watch a side-by-side comparison of Lewis Hamilton and Sebastian Vettel's best qualifying laps, as the Mercedes driver storms to pole.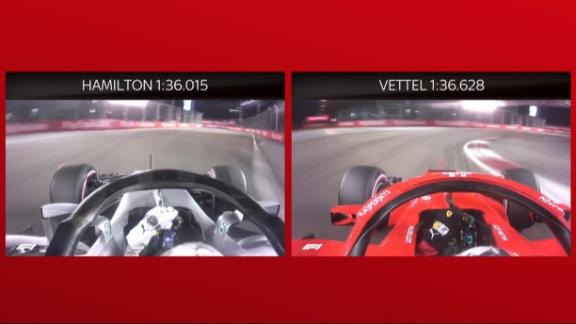 WATCH: Hamilton stuns Singapore with pole lap
Lewis Hamilton shocked fans, commentators and his own pit team with an incredible pole lap in Singapore.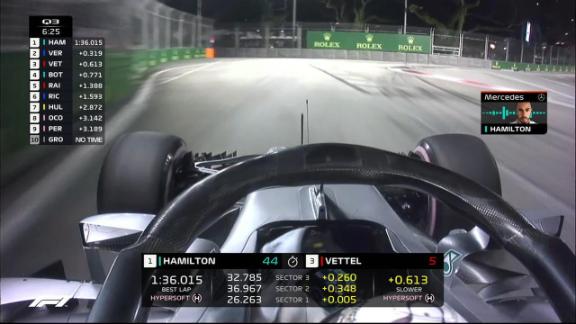 A glimpse into the future of F1
Formula One reveals a first look at the concepts of the cars that will take to the grid in 2021 and beyond.