Breaking down Ferrari's 'perfect' race tactics
Paul Di Resta breaks down the crucial battles in the first turns of the United States Grand Prix and how Kimi Raikkonen beat Lewis Hamilton to first place.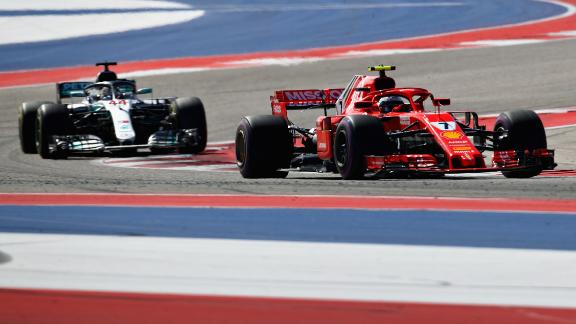 Hamilton can't get past Verstappen
Lewis Hamilton was unable to get past Max Verstappen at the US Grand Prix.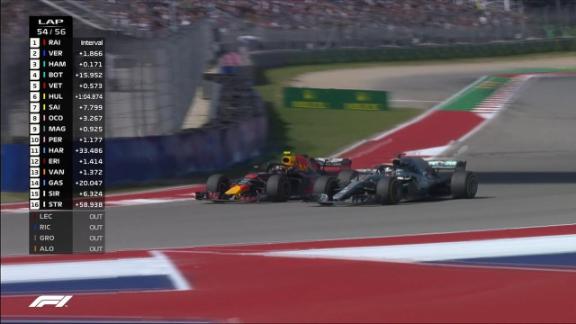 Vettel spins out in opening lap
Sebastian Vettel and Daniel Ricciardo collided in the opening lap and for the second race in a row, Vettel spun out.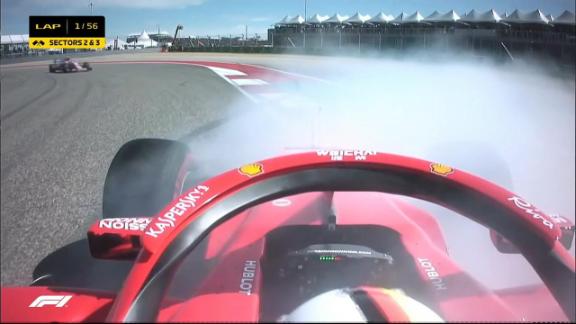 Ricciardo forced to retire on lap nine
Daniel Ricciardo is forced to retire in lap nine in the US Grand Prix due to a power failure.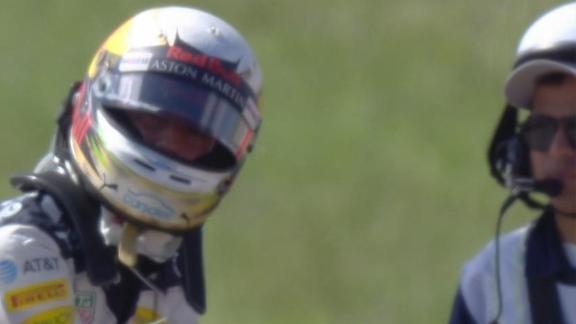 Vettel passes Bottas for fourth
Sebastian Vettel maintains pressure on Lewis Hamilton following his overtake of Valterri Bottas.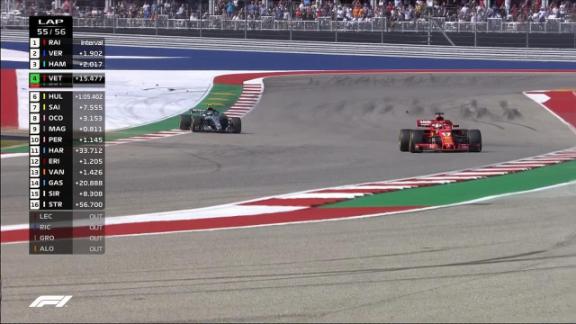 U.S. Grand Prix
Qualifying
Vettel fumes at falling just short of Hamilton's pole lap
Ferrari's Sebastian Vettel wasn't best pleased to learn just how close he'd come to topping Lewis Hamilton's Q3 time.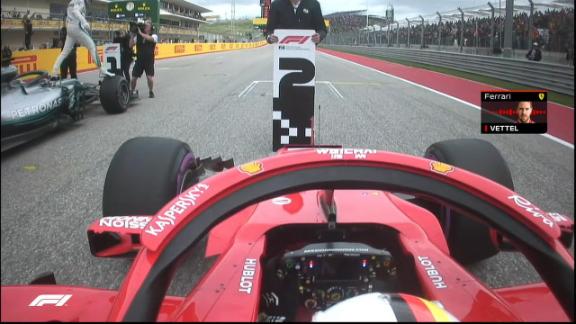 Onboard with Hamilton's Austin pole position lap
Ride onboard with Lewis Hamilton as he edges the Ferrari drivers out for the fastest lap in qualifying for the United States Grand Prix.
Verstappen's qualifying ended by rear suspension break
Max Verstappen fell victim to the sausage kerbs at the Circuit of the Americas and had his qualifying ended in Q1.
Hamilton 'adamant' he'd step up and take pole in Austin
Lewis Hamilton, Sebastian Vettel and Kimi Raikkonen react to their qualifying runs at the United States Grand Prix.
U.S. GRAND PRIX
Friday Practice