U.S. Grand Prix
Qualifying
Vettel fumes at falling just short of Hamilton's pole lap
Ferrari's Sebastian Vettel wasn't best pleased to learn just how close he'd come to topping Lewis Hamilton's Q3 time.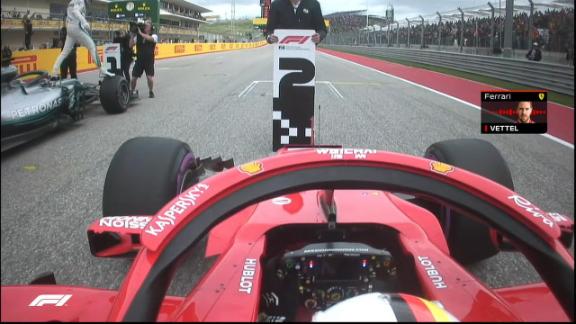 Onboard with Hamilton's Austin pole position lap
Ride onboard with Lewis Hamilton as he edges the Ferrari drivers out for the fastest lap in qualifying for the United States Grand Prix.
Verstappen's qualifying ended by rear suspension break
Max Verstappen fell victim to the sausage kerbs at the Circuit of the Americas and had his qualifying ended in Q1.
Hamilton 'adamant' he'd step up and take pole in Austin
Lewis Hamilton, Sebastian Vettel and Kimi Raikkonen react to their qualifying runs at the United States Grand Prix.
U.S. GRAND PRIX
Friday Practice