Log in to ESPN or join to view news and scores for your favourite teams

Iowa coach McCaffery takes out anger on official after loss.
After Iowa falls to Maryland 84-76, Iowa head coach Fran McCaffery takes out his anger on the official, screaming in his face just seconds after the final buzzer.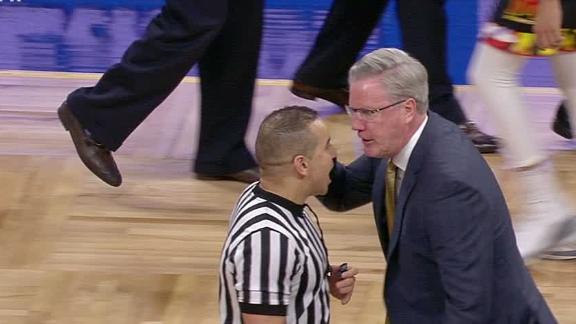 Spieth brothers share friendly competition on and off the court.
Jordan Spieth is a world-class golfer. Younger brother, Steven, stars on Brown's basketball team. From a game of pickup to trading one-liners, the duo share a special friendship that starts with an athletic rivalry.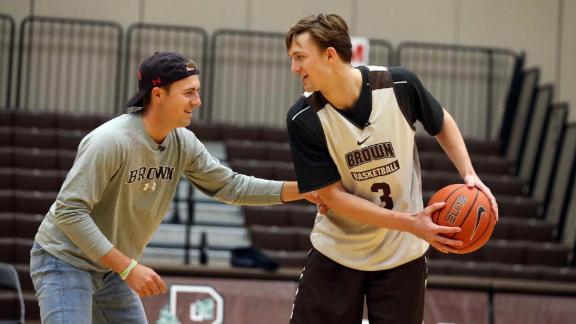 Oregon's Boucher punches block into the stands in win.
Oregon's Chris Boucher shows why he's the nation's leading shot blocker with a powerful swat on Cal's Grant Mullins.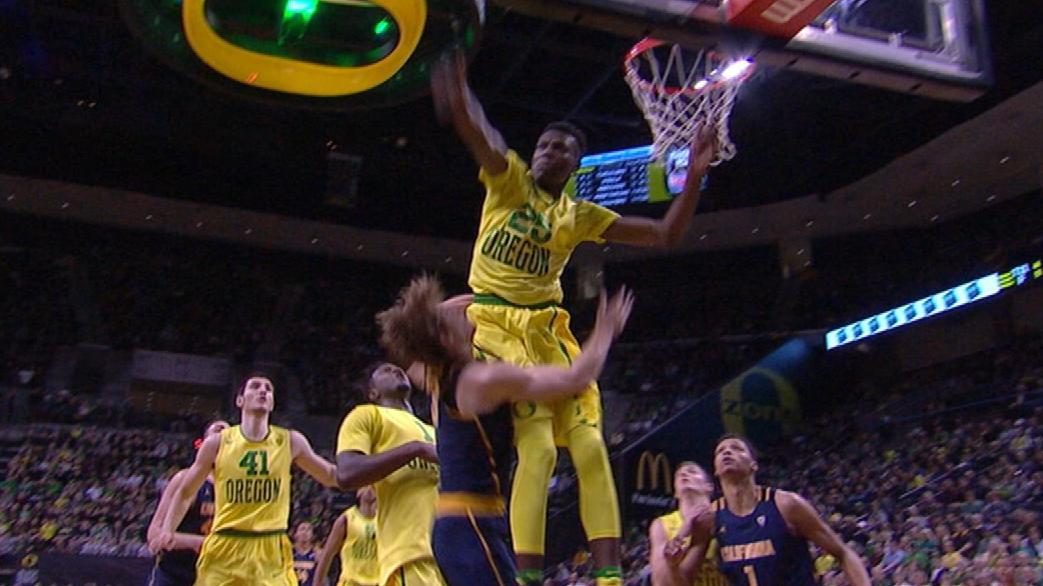 Hamilton burns Arizona State in first half from distance.
UCLA's Isaac Hamilton has it working from 3-point range in the first half against Arizona State. Check out all seven of his makes from behind the line, part of a 25-point half.

Who should be top seed in West, UCLA or Gonzaga?
Jeff Goodman and Scott Van Pelt debate which team will be most deserving of the top seed in the West in the NCAA tournament, the undefeated Gonzaga or UCLA.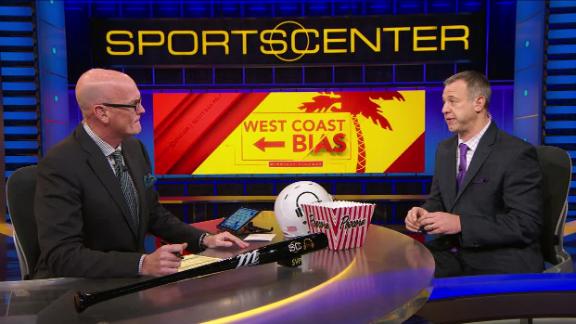 How to get seed protection, the Butler way.
ESPN's Andy Katz examines Butler's already impressive resume, which includes wins over Villanova, Arizona and Cincinnati, and why it should give the Bulldogs a favorable edge come Selection Sunday.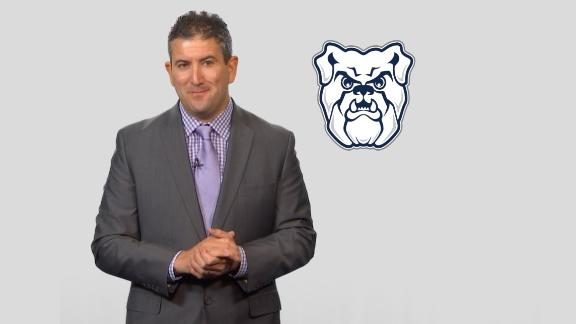 LSU's Blakeney skies for the big poster.
LSU gets the steal and Antonio Blakeney caps off the play with the huge jam in the first half against Auburn.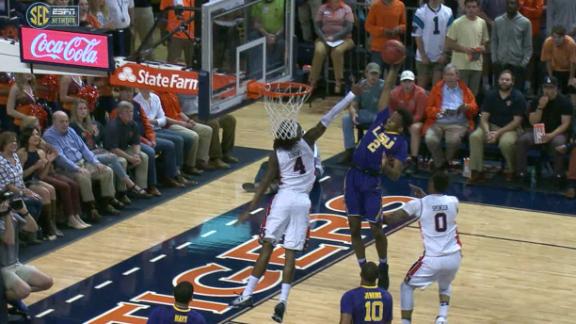 Baylor basketball managers show off skills with trick shots.
Managers for the Baylor basketball team attempt a variety of unusual trick shots.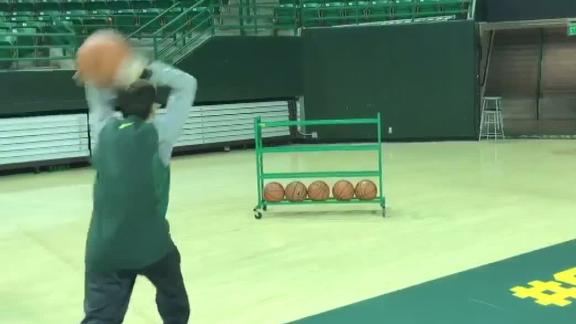 Wednesday filled with amazing game-winning shots.
From the Indiana men beating Penn State to the Navy women topping Lehigh, the college basketball world was filled with dramatic game-winning shots in the final seconds on Wednesday night.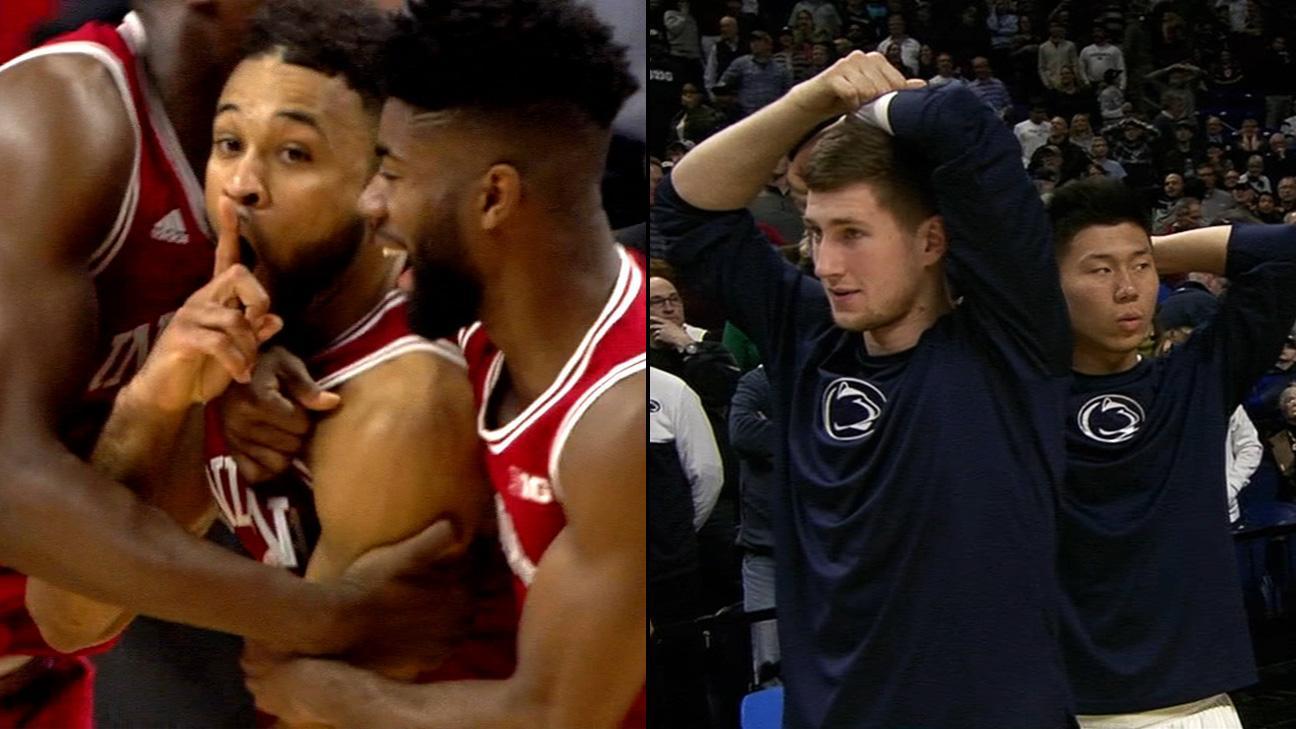 UCLA a couple tweaks away from greatness.
Is UCLA the most underrated team in college basketball? Jay Bilas explains why the Bruins' high-powered offense makes them a force to be reckoned with.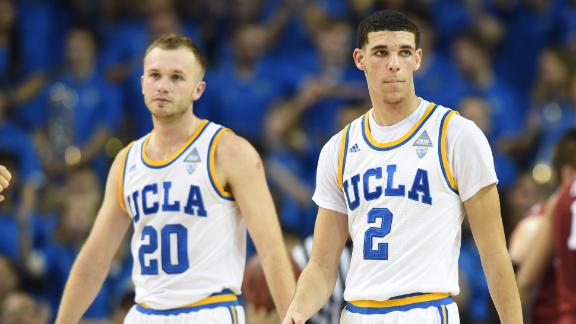 1 Big Thing: NCAA needs to get rid of the RPI.
Scott Van Pelt explains why he believes the NCAA should get rid of the ratings power index when determining which teams make the tournament in March.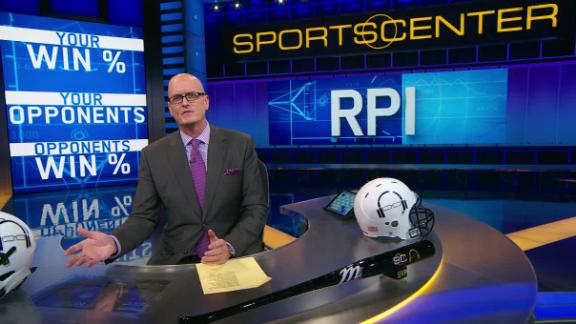 Rider-Siena scuffle leads to invisible handshakes.
Tempers flared between Rider and Siena, resulting in an unusual postgame handshake line.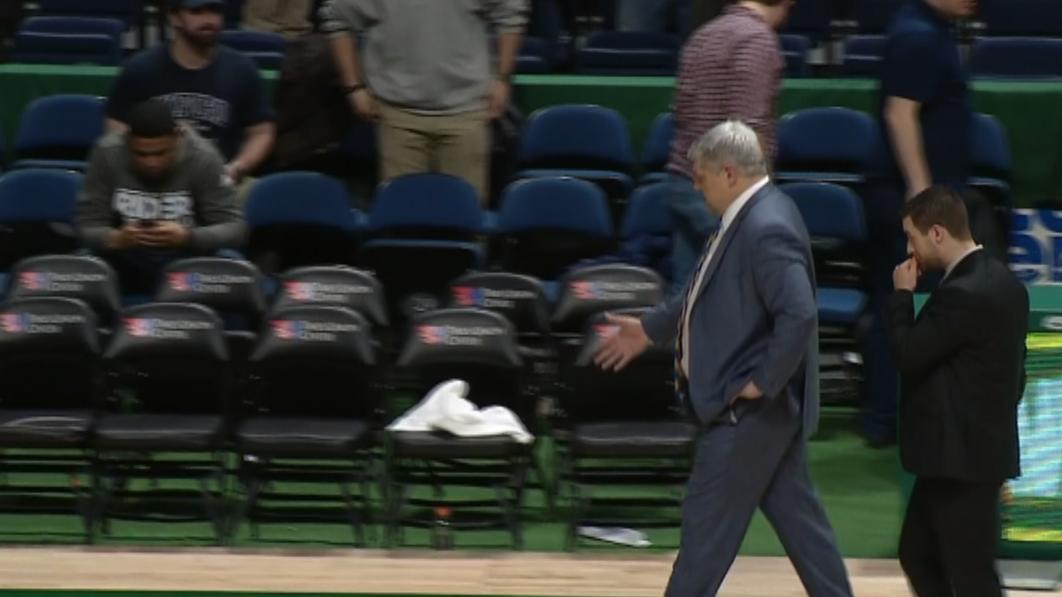 Tar Heels have priceless reactions to custom Jordans.
As a gift for his 800th career win, the university and Jordan Brand gift Roy Williams a pair of custom Jordans signed by UNC alum Michael Jordan. Williams and his players react in the best way possible.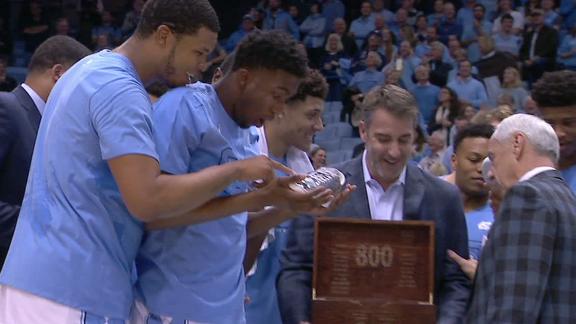 Who are the top performers of the Spalding HoopHall Classic?
ESPN's Paul Biancardi breaks down the top peformers of the 2017 Spalding HoopHall Classic, including DeAndre Ayton, Marvin Bagley III and Michael Porter Jr.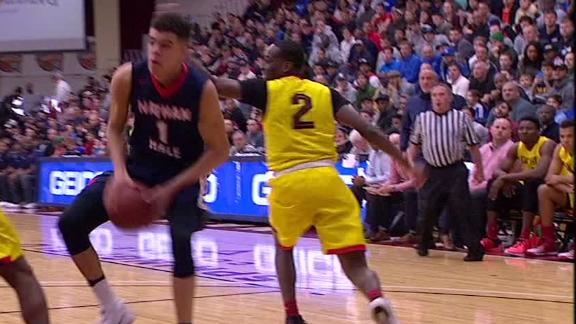 NC State's Smith Jr. teaches the Little Experts how to dab.
NC State guard Dennis Smith Jr. sits down with the Little Experts and teaches them how to dab and dunk.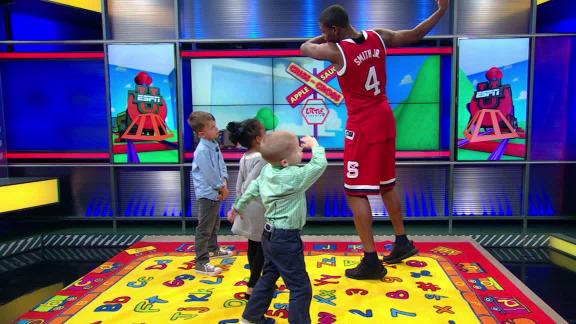 Former UCLA player clears five people to win dunk contest.
Former UCLA player Tyler Honeycutt jumps over five people en route to winning the Turkish dunk contest.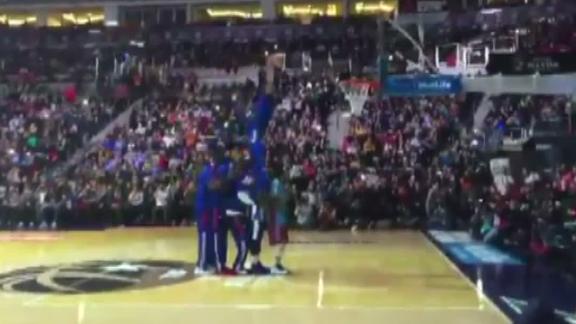 Log in to ESPN or join to view news and scores for your favourite teams