John Wall drops 40 on the Lakers in Wizards' win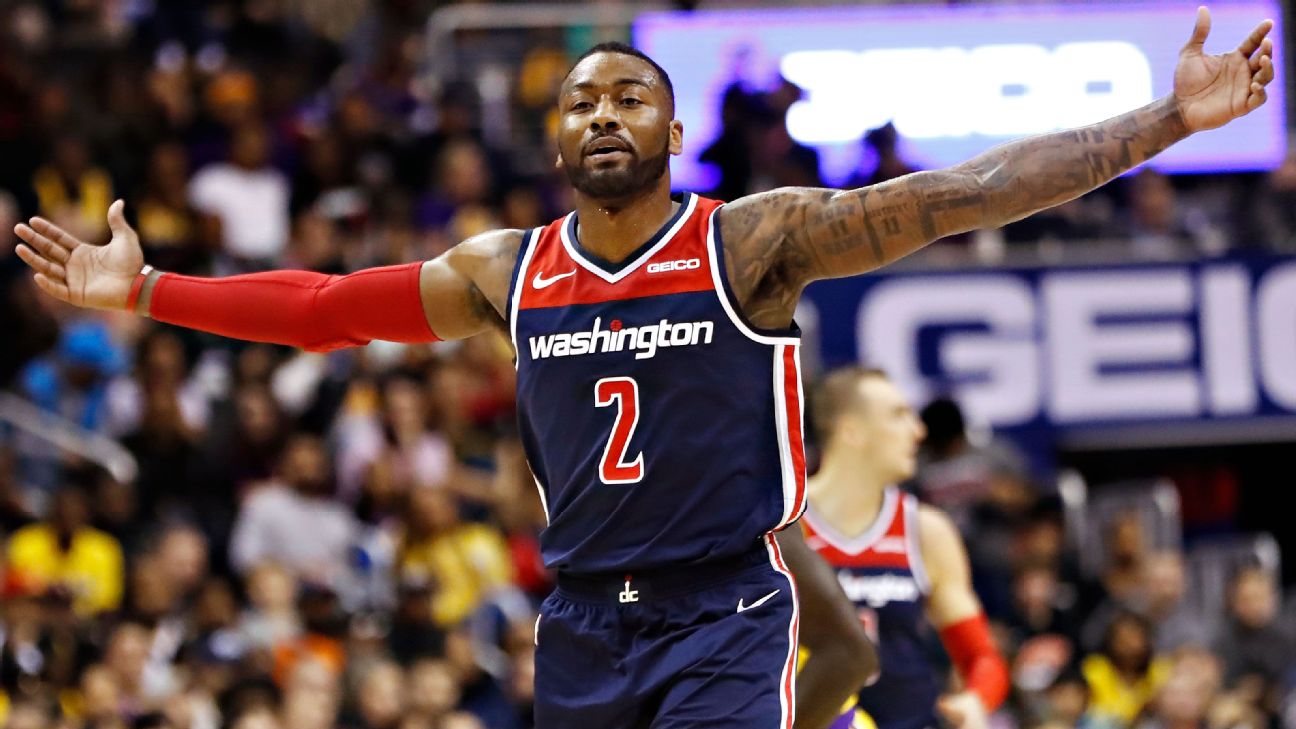 LeBron: "Didn't have our energy' against Wizards
LeBron James says the Lakers didn't come out with energy as they came out flat against Washington.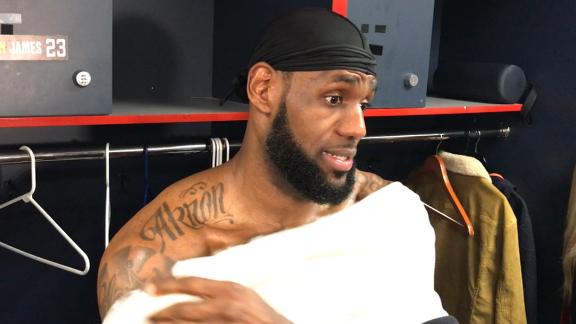 Wall nails 3 to give him 40 points against Lakers
John Wall steps into an open 3-pointer from the top of the arc to give him 40 points against Los Angeles.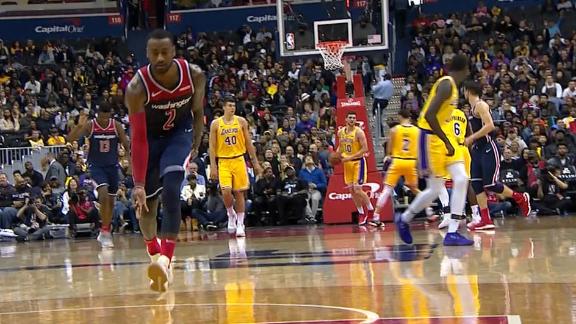 Wall's no-look dish leads to Green's bucket
John Wall sends a nice no-look pass to Jeff Green, who finishes with an easy layup.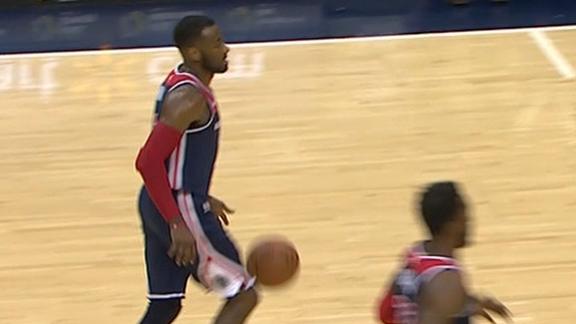 Wall lights up Lakers in first half
John Wall turns in a dominant first half against the Lakers as he drops 28 points as the Wizards hold the lead at the break.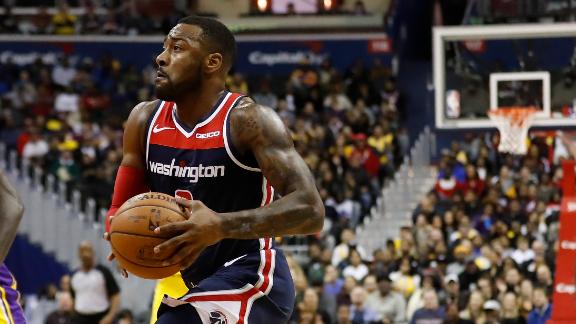 Wall's rainbow shot beats the buzzer
With time running out in the first half, John Wall knocks down a tough fadeaway over Tyson Chandler as the buzzer sounds.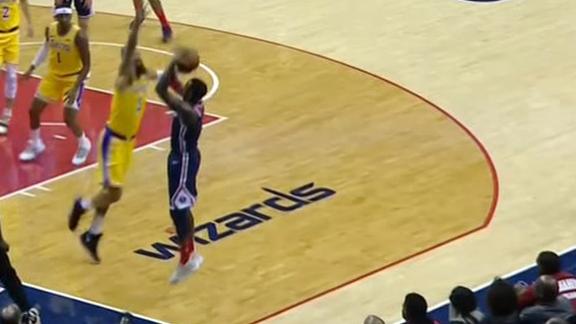 Chandler's block leads to Mykhailiuk's and-1
Tyson Chandler stuffs Sam Dekker's layup attempt and then Svi Mykhailiuk sinks an acrobatic an-1 at the other end.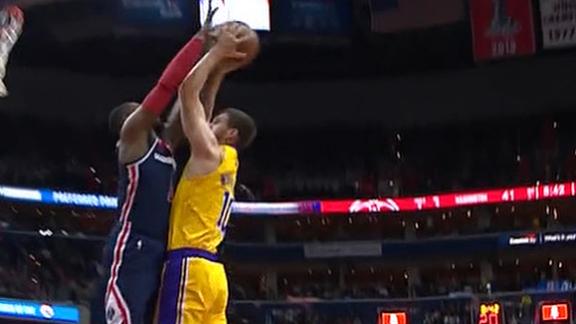 Bryant finds a driving Beal for dunk
Thomas Bryant bounces a pass to Bradley Beal, who glides to the bucket for a two-handed dunk.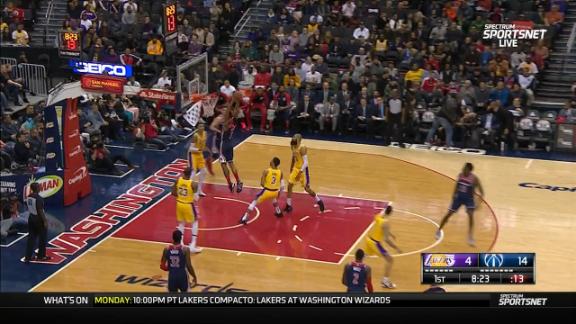 Sunday's Must-See Moments
LeBron trolls Channing Frye after bad pass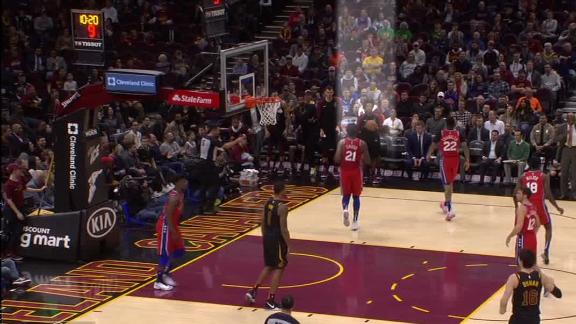 41 and having fun: Vince Carter rises up for jam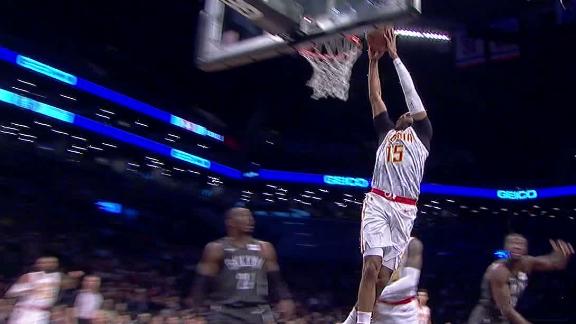 Customise ESPN

Sign up for FREE!
Brian Rothmuller/Icon Sportswire

Gregg Popovich says there's no beauty in basketball anymore. Melo's fall helps make his case.
Joe Murphy/NBAE via Getty Images

The man who replaced Melo in Houston is leaning on his other legendary point guard.
Kelley L. Cox/USA TODAY Sports

We polled the ESPN Forecast panel of experts for their votes on what's next for KD.