news - au nrl
Ballin: Retiring from NRL a difficult decision.
After suffering lengthy injury set-backs at the Tigers, Matt Ballin has decided to make a 'difficult' decision to retire from NRL.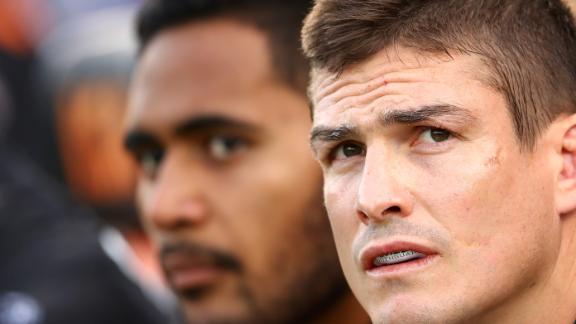 news - au nrl
Brooks: Tigers need to break torrid losing streak.
Wests Tigers halfback Luke Brooks believes his side have become accustomed to losing, something they need to snap out of.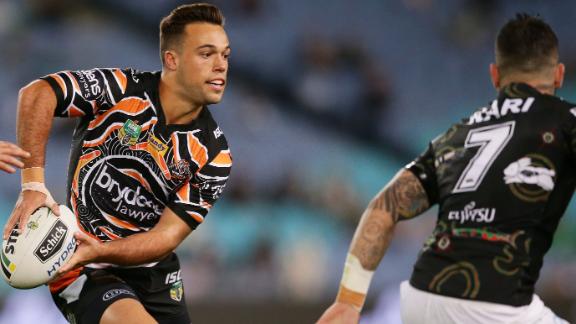 news - au nrl
Ballin refusing to rule out coaching role.
Retired NRL player Matt Ballin says he has not ruled out returning to the competition one day as a coach.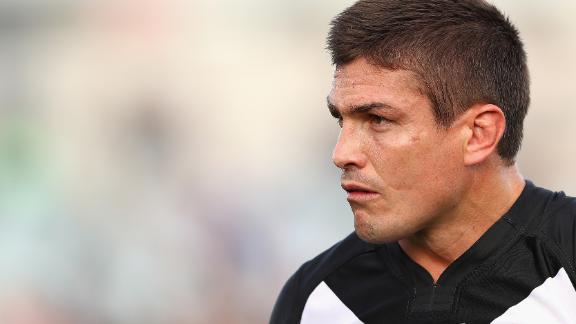 news - au nrl
Warriors sweep aside the Dogs.
The New Zealand Warriors were in full control as they beat the Canterbury Bulldogs in the NRL.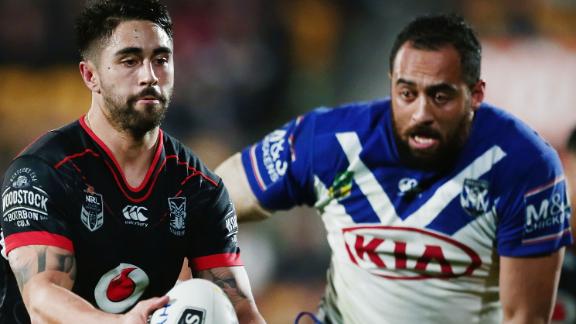 Thurston: I'm shattered over season-ending injury.
An emotional Johnathan Thurston says he is 'shattered' after a shoulder injury picked up against the Blues ended his representative career.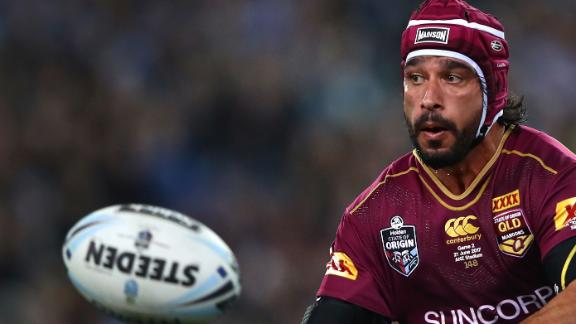 news - au nrl
Thurston out of Origin Game III.
Queensland's Johnathan Thurston is out of Game III against NSW Blues after it was revealed he would need surgery on a shoulder injury.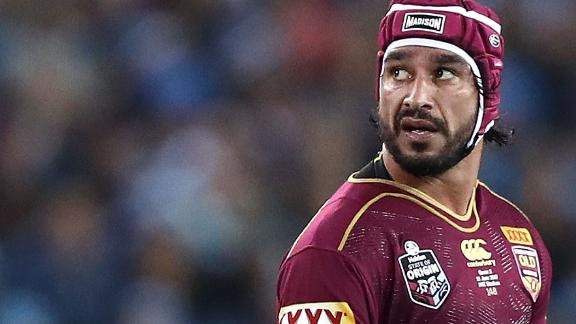 Rugby
news - au nrl
Walters slams 'referee manipulating' Daley.
Queensland coach Kevin Walters has criticised Blues boss Laurie Daley for trying to manipulate refereeing decisions in Game I.
news - au nrl
Daley urges Blues to capitalise on home advantage.
NSW Blues coach Laurie Daley believes his side can draw inspiration from their 2014 campaign as they look to clinch the series at home in Game II.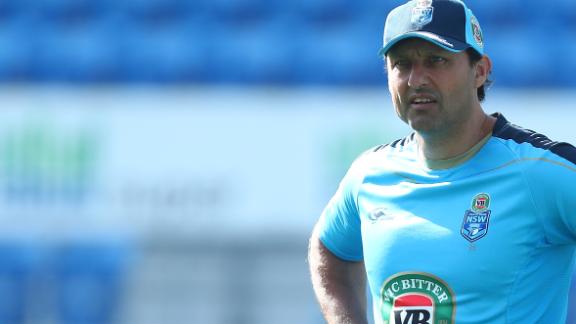 Rugby
news - au nrl
Titans to struggle after injuries.
Brett Kimmorley thinks the bottom of the ladder Tigers should beat the Titans at a cold Campbelltown Stadium.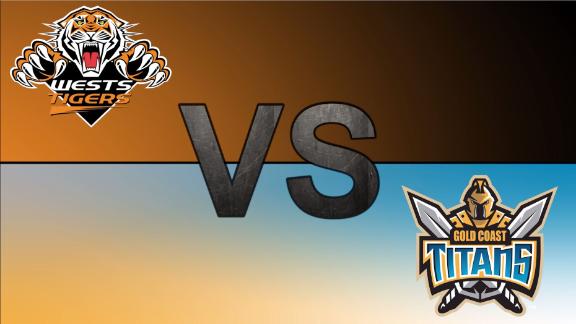 news - au nrl
Warriors to upset Bulldogs.
The Bulldogs looked good against a declining Dragons side, but a trip to New Zealand could see their demise says Brett Kimmorley.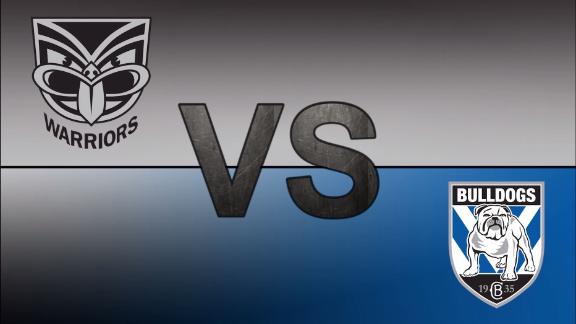 news - au nrl
Moylan magic to upset Cowboys.
Brett Kimmorley thinks the Panthers can upset the Cowboys on a weekend following such a big State of Origin clash.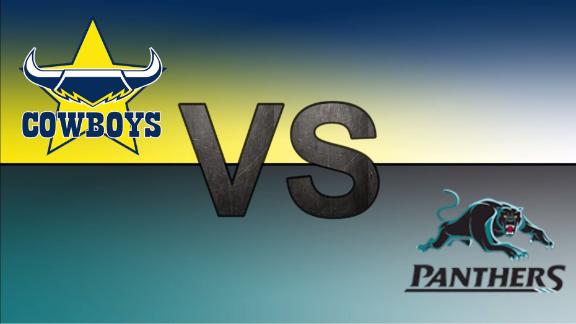 news - au nrl
Kimmorley: Maroons can't win Origin II.
New South Wales are set to enter a period of dominance as Queensland's superstars wind down their careers says Brett Kimmorley.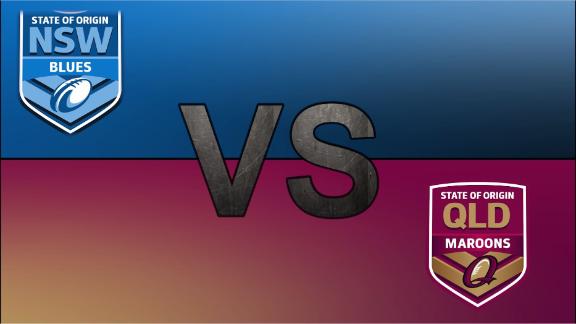 Rugby
Rugby
news - au nrl
Bellamy: Myles experience can improve Storm.
Melbourne Storm coach Craig Bellamy believes new signing Nate Myles can improve the squad with his experience in NRL.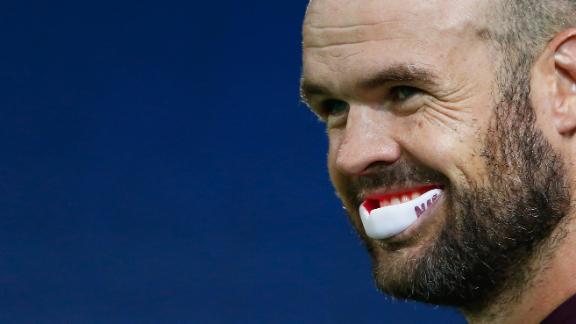 news - au nrl
Morris keen to avoid Suncorp decider.
NSW Blues player Brett Morris insists that his side are desperate to beat Queensland in Sydney in front of their own fans.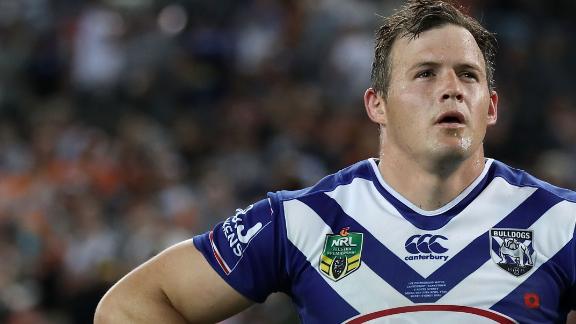 Rugby
Rugby
news - au nrl
Graham: Blues wary of Hess' threat.
NSW Blues player Wade Graham says his side are wary of the threat posed by Queenslands' Coen Hess going into Game II.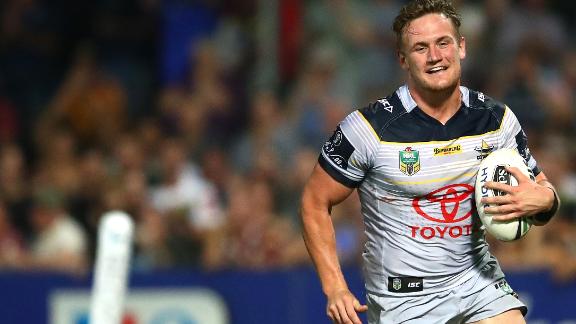 news - au nrl
Trbojevic: Blues must win in Sydney.
NSW Blues player Jake Trbojevic believes that their victory at Suncorp only matters if they beat Queensland in Sydney.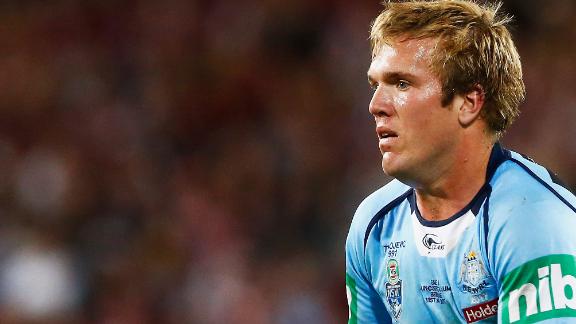 news - au nrl
Maroons stronger for changes.
Brett Kimmorley looks at the State of Origin squads for Game 2 and says the Blues are going to have to play even better to win this time.
news - au nrl
Moses and the Eels to beat Dragons.
The Dragons were poor against the Bulldogs last week and Brett Kimmorley thinks the Eels will beat them at ANZ Stadium.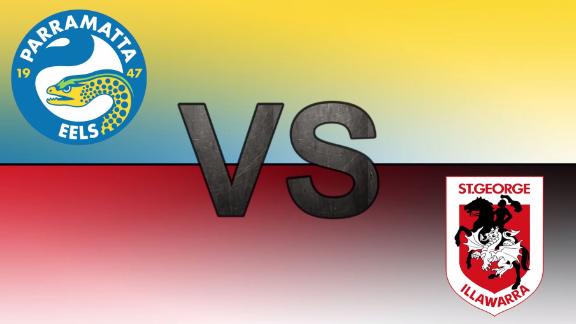 All matches for the next seven days

Tables and recent recent results for all major competitions

Full stats and records from ESPNscrum's leading stats archive - Statsguru
Watch the very best in U.S. sport LIVE and on-demand with ESPN Player. Available across Europe, subscribe today.
Customise ESPN