BEST OF WEEK 3
Carter does flips on back-to-back TDs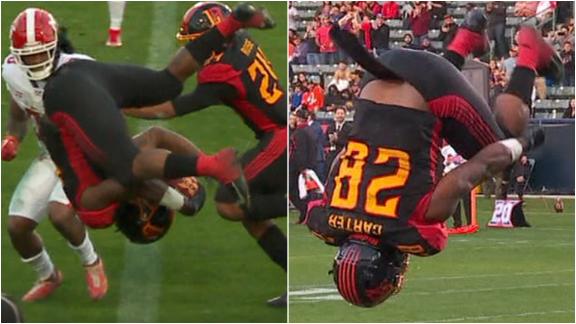 Wildcats pick off Jones 4 times in win
The Los Angeles Wildcats are able to slow down the Defenders' offense as they get four interceptions off of Cardale Jones.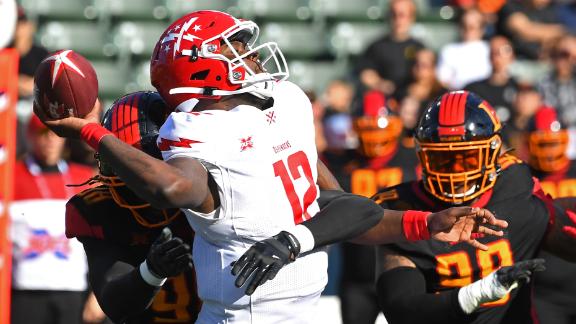 Johnson goes deep to McBride for early TD
Josh Johnson finds a wide-open Tre McBride, giving the Wildcats the early 6-0 lead.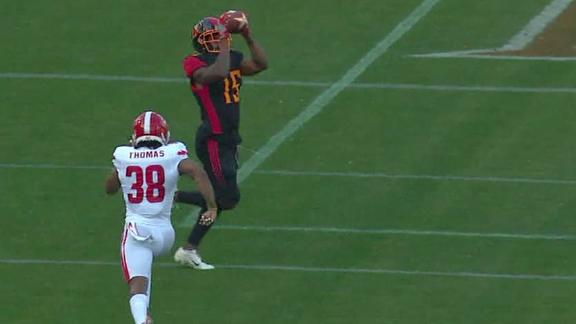 BattleHawks rout Guardians in 20-point win
The BattleHawks come out firing on all cylinders as they take down the Guardians 29-9 in St. Louis.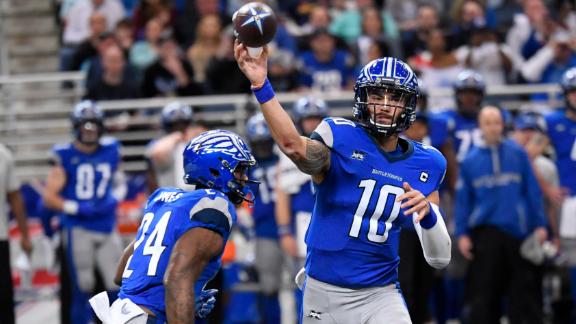 Jones slings 3 TDs as Renegades top Dragons
Landry Jones tosses three touchdown passes, including two to TE Donald Parham, as the Renegades come from behind to beat the Dragons 24-12.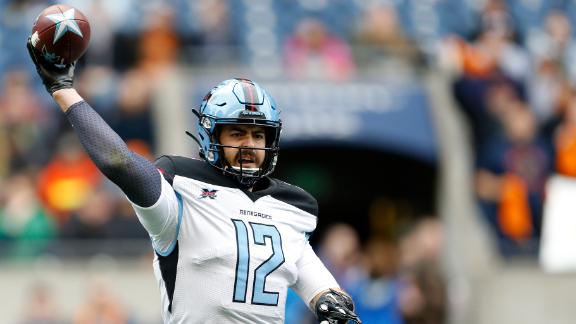 Parham breaks free for 65-yard Renegades TD
The Renegades convert on third down as Landry Jones connects with Donald Parham, who outruns and takes it to the house for a 65-yard score.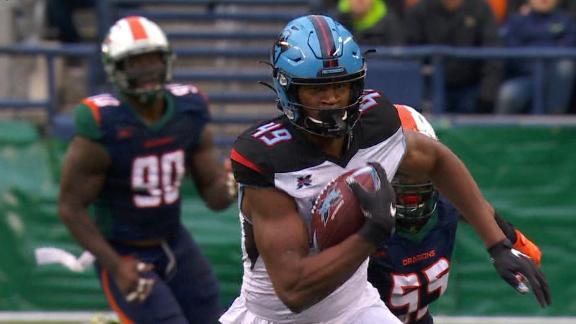 Dragons break out turnover mask after INT
Renegades QB Landry Jones goes deep and has his pass intercepted by Godwin Igwebuike, who celebrates with the Dragons' turnover mask.