Simmons on bringing a championship to Philly: 'I think about it all the time'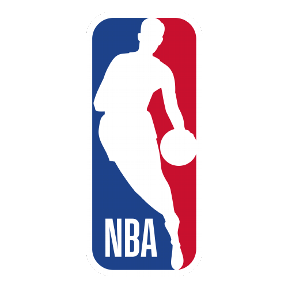 Lakers-Clippers reaction
Stephen A.: LeBron was atrocious offensively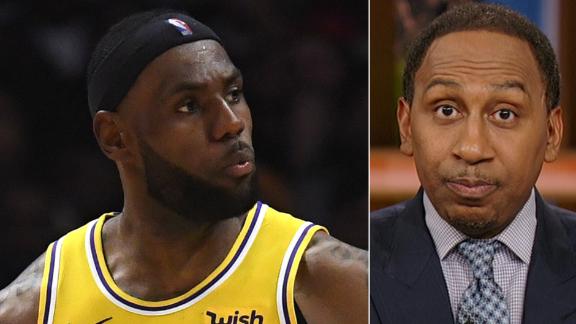 Max: Kawhi has ascended to the best player on Earth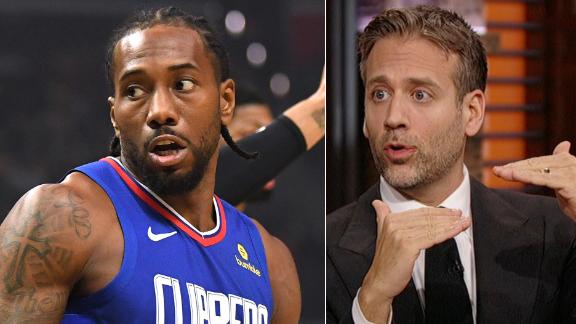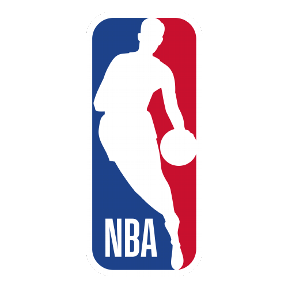 NBA
Stephen A.: Draymond gave honest assessment of KD incident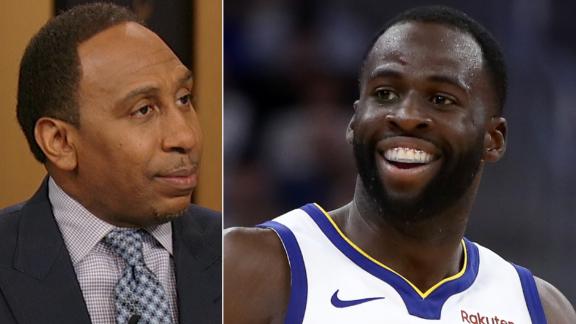 Embiid: 'I feel like this year is gonna be different'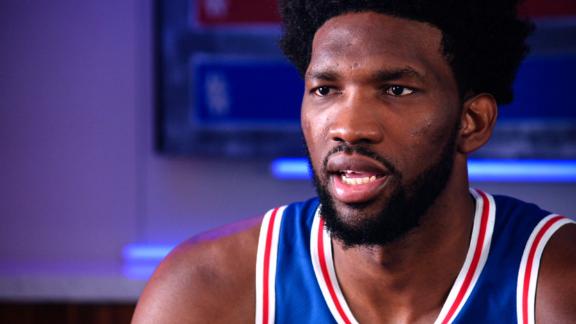 L.A.'s stars show out on opening night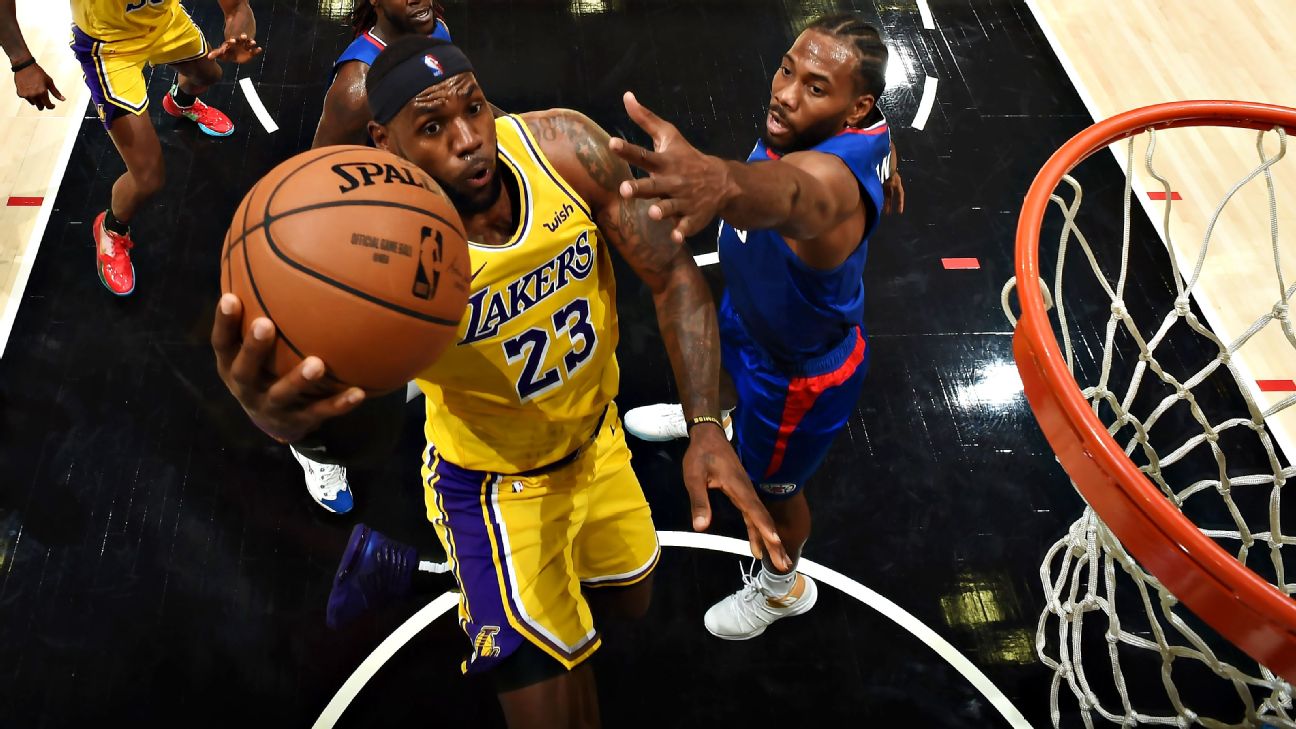 In the six
NBA
Raptors receive championship rings, unveil banner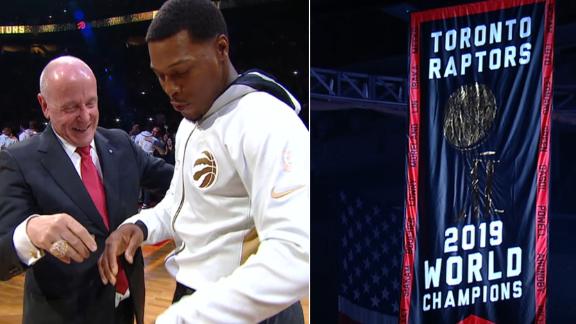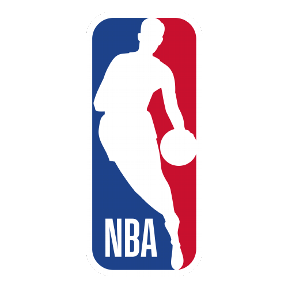 Experts' Picks
Customise ESPN
ESPN

A new NBA season is almost here, and it's shaping up to be as wide open as ever. Here's everything you need to know before Tuesday's tipoff.
ESPN Illustration

It's the NBA's silent scourge, a pox on the bodies and minds of players. This two-year investigation reveals the dangers of chronic sleep loss in the NBA -- and why one athletic specialist is finally sounding the alarm.
Mary Altaffer/AP Photo

It's been a year since Carmelo Anthony has appeared in a game. He might not get his farewell to the league, but the NBA he'd be saying goodbye to isn't the same as the one in which he rose to stardom.
From the hardwood to the desktop, get additional NBA coverage from the association on NBA.COM