SC Featured: The transformation of Bubba Wallace
The spotlight on Bubba Wallace increased slowly, but over the past month, Wallace has transformed from Darrell Wallace Jr., Black race car driver, to Bubba Wallace, front-line force in the fight for racial equality.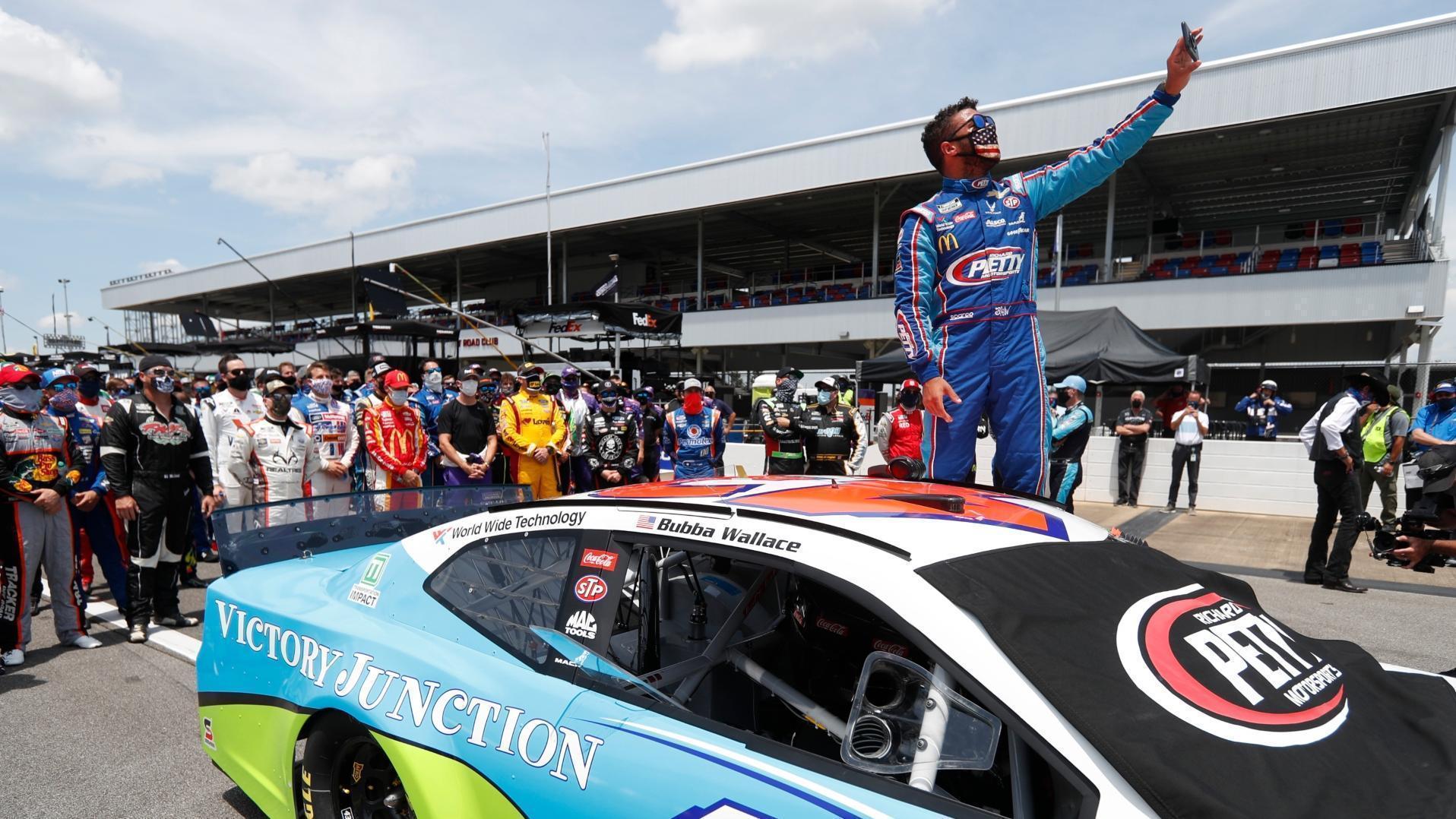 Johnson tests positive for COVID-19, more concerned for his children
Jimmie Johnson and his wife both tested positive for the coronavirus, but they are trying to find ways to still be parents to their two children, who tested negative.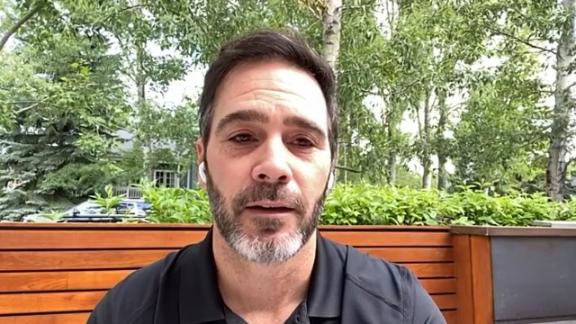 NASCAR
POCONO 350
Hamlin overcomes weather on his way to Cup win in Pocono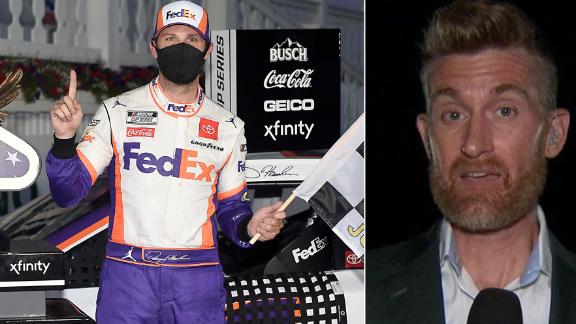 2021 HALL OF FAME CLASS
Why the HOF means so much to Dale Earnhardt Jr.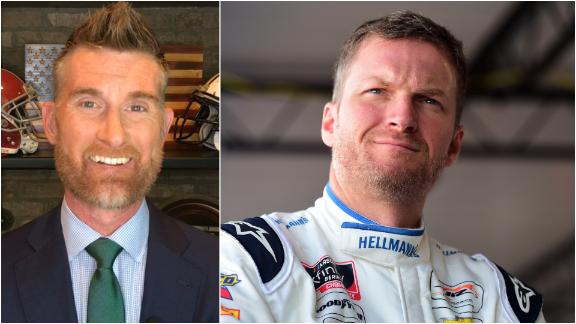 CONFEDERATE FLAG BAN
Bubba Wallace aims for inclusive, diverse environment for NASCAR