Training camp continues across the league.
NFL Nation reporters recap the day with what you need to know from camps across the league.


First-round draft choice Isaiah Wynn, the 6-foot-2, 310-pound offensive lineman from Georgia, strengthened his friendship with 89 pals in the locker room by catching a punt to close out practice Monday night. He missed the first but got the second, earning the team some extra time off.
If at first you don't succeed...

Highlight of the night from @iwynn77. pic.twitter.com/lZvhbGOq1B

— New England Patriots (@Patriots) July 31, 2018
---

Big Ben's son throwing to @AB84's son ... the future? 🤔 pic.twitter.com/jM5mSFu9NL

— ESPN (@espn) July 30, 2018
---

The Jets have finally signed Sam Darnold, their top draft pick. It took longer than expected but Darnold took part in his first practice of camp Monday.
Official. pic.twitter.com/cHAPk6cTlP

— New York Jets (@nyjets) July 30, 2018
SAM! #JetsCamp pic.twitter.com/GkcNNlJnHl

— New York Jets (@nyjets) July 30, 2018
---

Sled vs @ChanJones55.

Advantage: @ChanJones55. pic.twitter.com/SLy4UInWXN

— Arizona Cardinals (@AZCardinals) July 30, 2018
---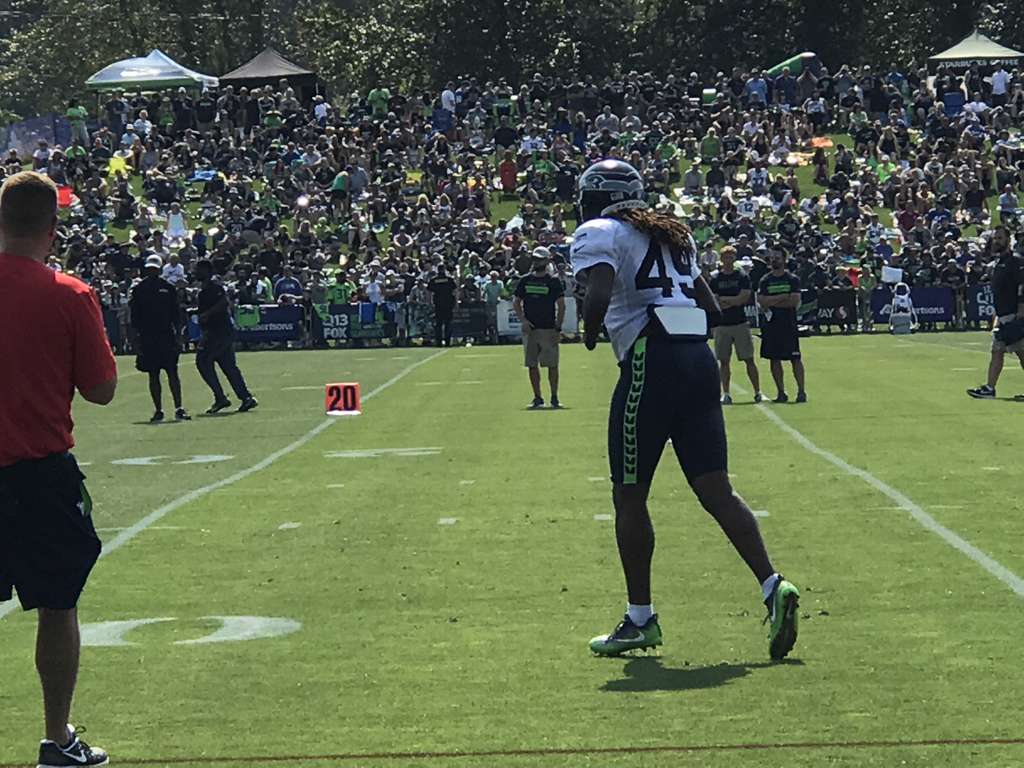 Rookie linebacker Shaquem Griffin working in a kick coverage drill. He should factor in heavily on special teams, if nothing else, this season. Special teams coordinator Brian Schneider said Griffin is working on all the special teams units right now. "We've just got to find the right spot for him and where he feels comfortable," Schneider said. "We've tried him out at gunner on punt team, at wing, he's playing (personal protector) right now. We're gonna find the right spot for him, but he's definitely going to be out there."
He can play some defense, too:
Offense was thinking six.. @Shaquemgriffin had other plans. #SeahawksCamp pic.twitter.com/ZA43tH6JzO

— Seattle Seahawks (@Seahawks) July 30, 2018
---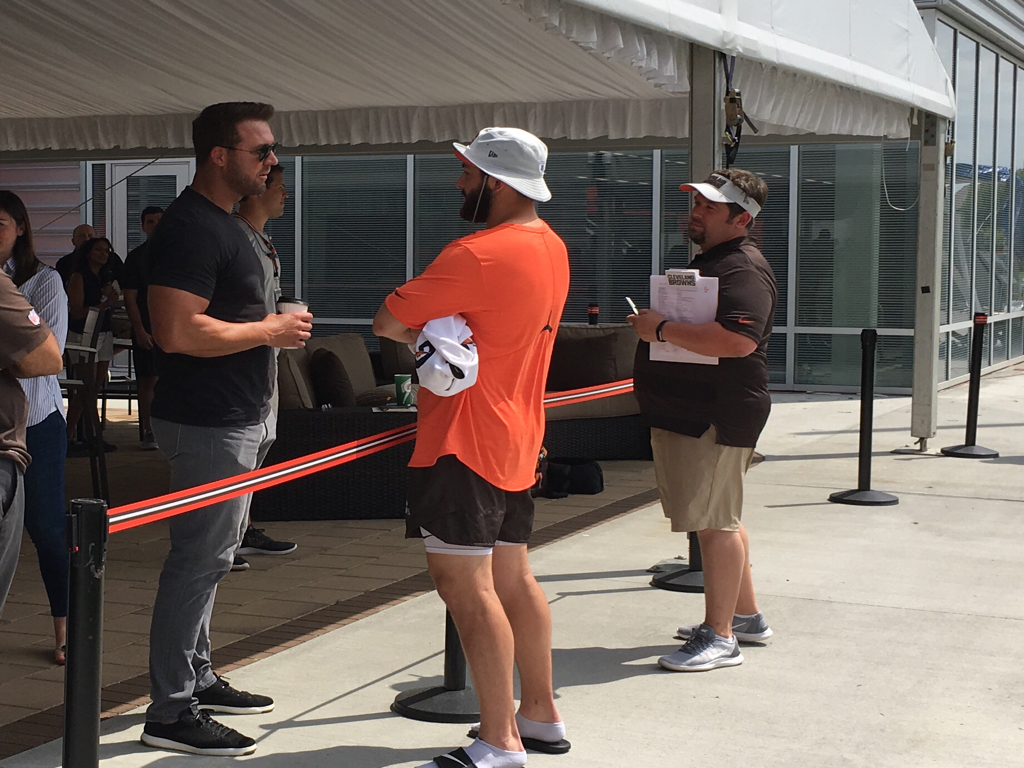 First meeting: Former No. 1 overall pick in 1999 Tim Couch meets the 2018 No. 1 overall pick Baker Mayfield at camp. Couch now is the Browns analyst for preseason games. (The great Dan Murphy of the team's communications/media department looks on.)
---

One of the best feelings in the world man... this is the best part of the game of football, being able to be a positive light to someone! This is a moment I'll definitely never forget! @NFL pic.twitter.com/32yF0s6JKp

— Jamal Adams (@TheAdamsEra) July 30, 2018
---

Tomorrow is our day off, right?#SaintsCamp pic.twitter.com/ASbQMzJmGS

— New Orleans Saints (@Saints) July 30, 2018