Steph Curry loves golf. He's played in two Web.com events. He might host a PGA Tour event next year.
So it's no surprise he got a little excited when the U.S. Open trophy showed up at the Warriors' shootaround on Monday. The tournament will be held in June at Pebble Beach, a two-hour trip south from the Warriors' home in Oakland.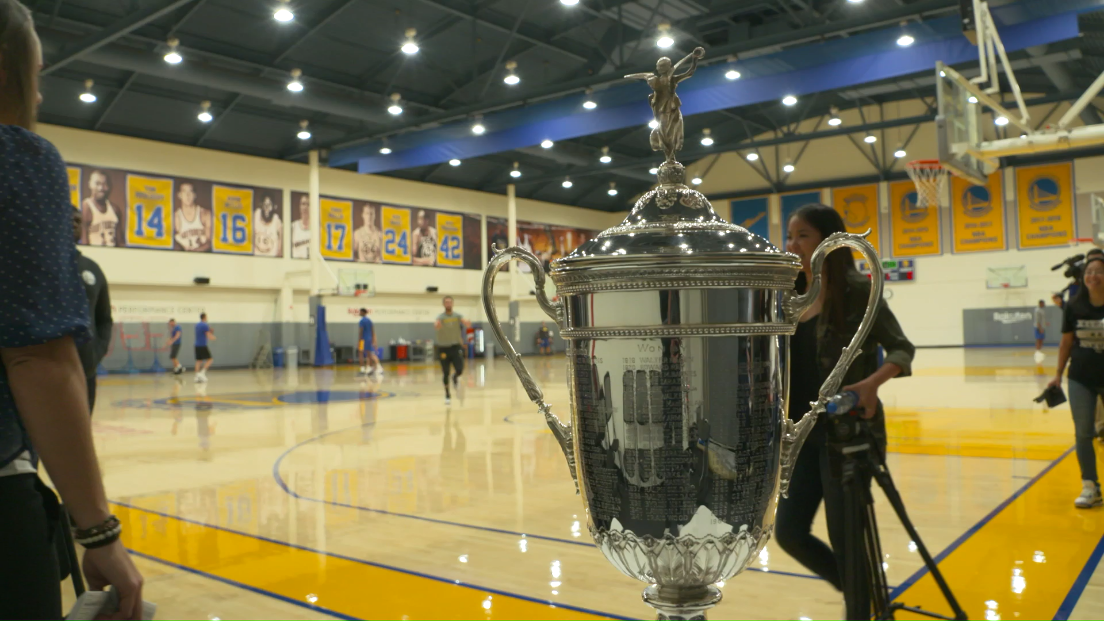 Steph Curry moves in a hurry when the U.S. Open trophy is in the building.
The trophy was making the rounds Monday as part of a promotional tour.
Coach Steve Kerr got a close look, too.