Tiger Mania -- well, golf mania in general -- shifts from the Tour Championship in the States to the Ryder Cup in France. And our own Michael Collins is taking it all in. Ready to take a ride along with America's Caddie? Let's go!
THURSDAY
'Orange Justice' hits the Ryder Cup
MC shows his sons, and the world, that he still has the moves: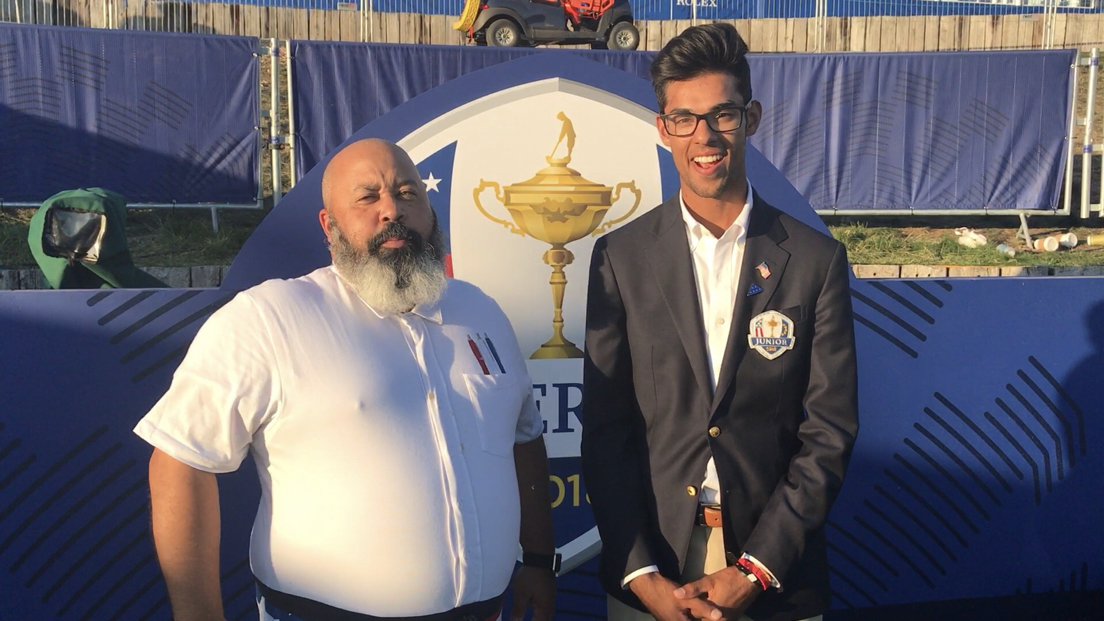 Akshay Bhatia, star of the U.S. Junior Ryder Cup team, teaches me how to do the "Orange Justice" from Fortnite... he did this dance at Disneyland Paris!!
Will Tiger don a new 'do? MC makes his suggestion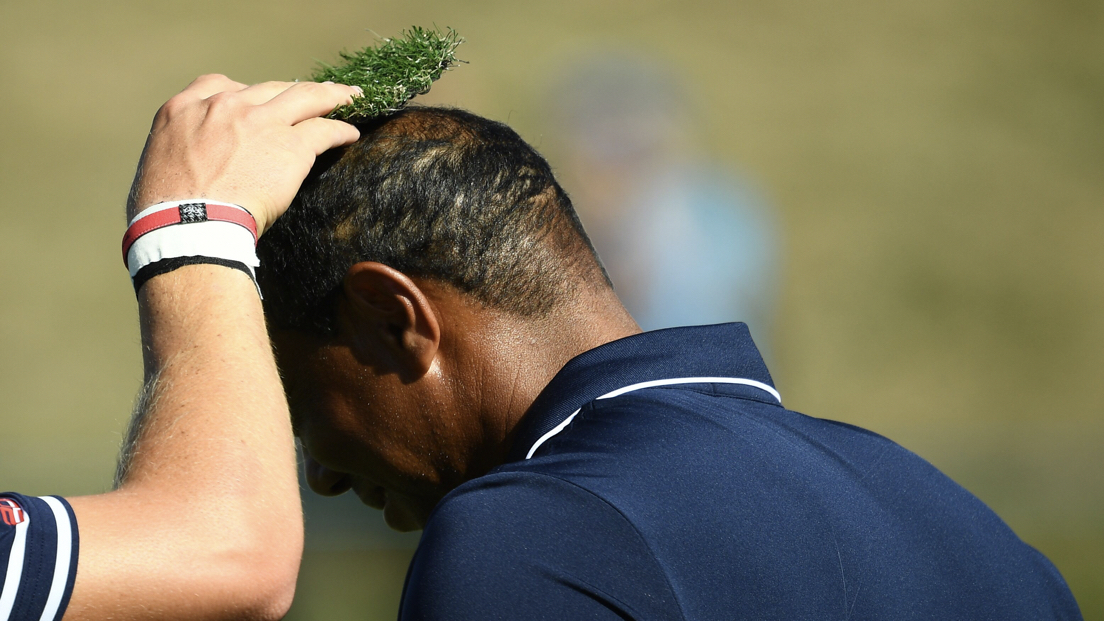 Both myself and Scott Van Pelt have tried to talk Tiger Woods into shaving his head, Tiger continues to seek alternative solutions to baldness! This was Justin Thomas' contribution. Photo credit-Getty Images.
So who are you backing, Michael?
Like I said on SportsCenter, when it comes to The Ryder Cup, I don't do neutral!!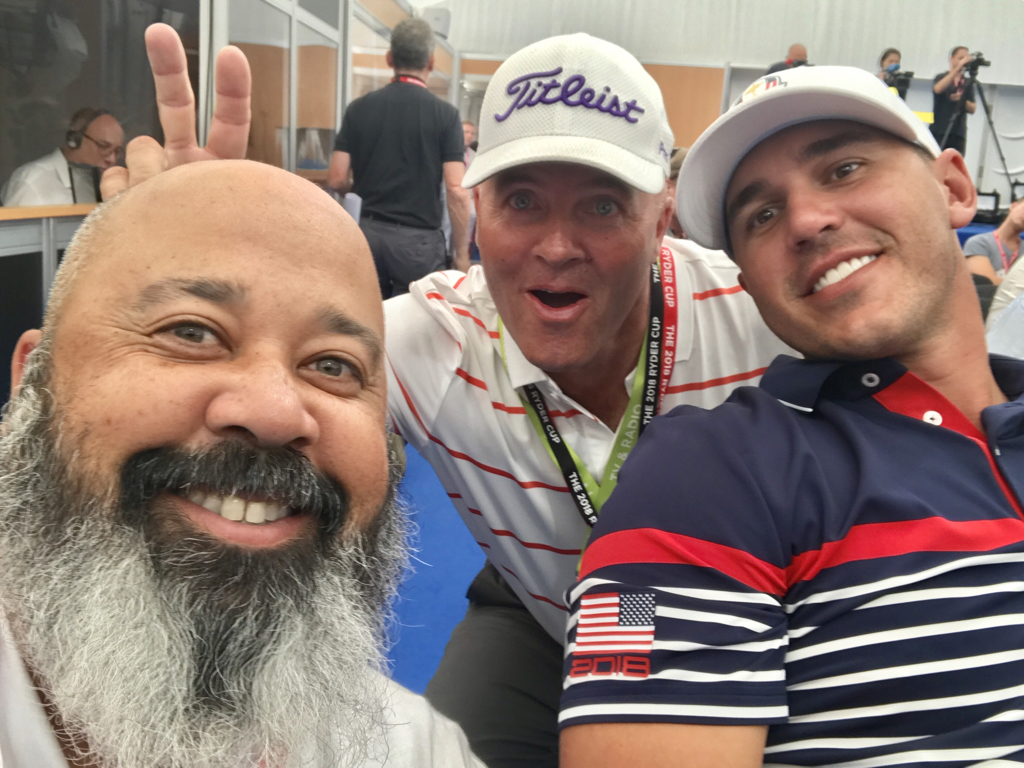 Look how former tour pro and current French journalist Thomas Levet tries to come between the U.S.A. vibe Brooks Koepka and I have going! We win!!
Caddie Corner, 'Wee Man' edition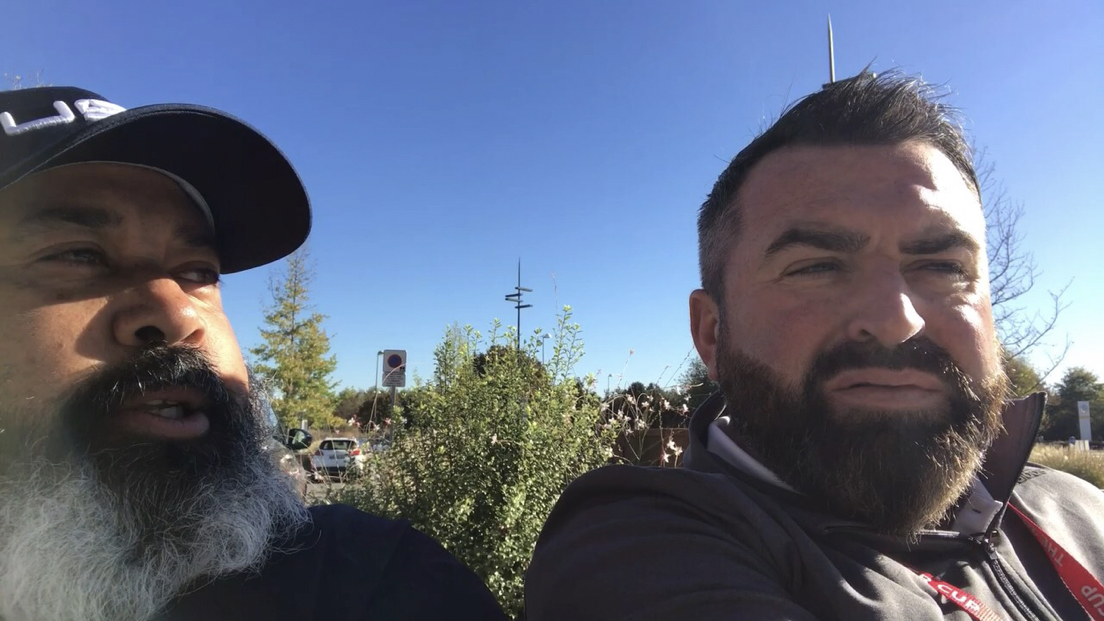 Craig "Wee Man" Connelly describes what it was like caddying the 18th hole at Medinah in 2012 when his man Martin Kaymer won the Ryder Cup for Europe.
WEDNESDAY
Did someone say dessert?
Yes, yes they did.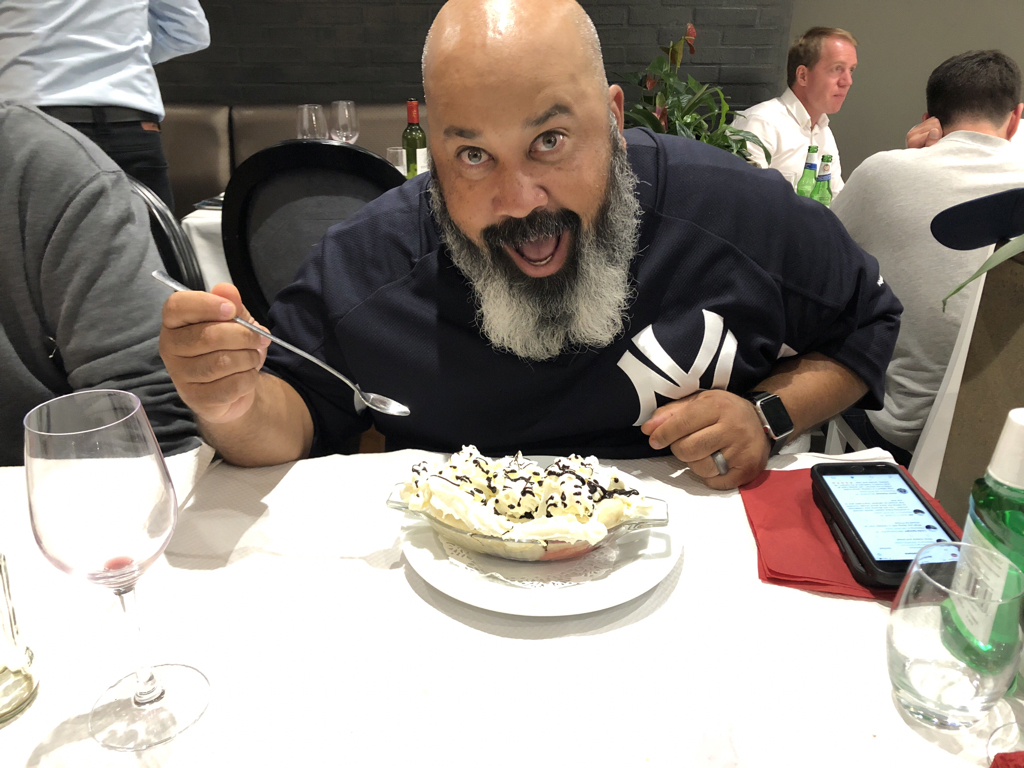 When Michael Collins only knows two words on a menu in France, that's what he orders. And yes, banana split is banana split in French.
Sworn in as a Marshall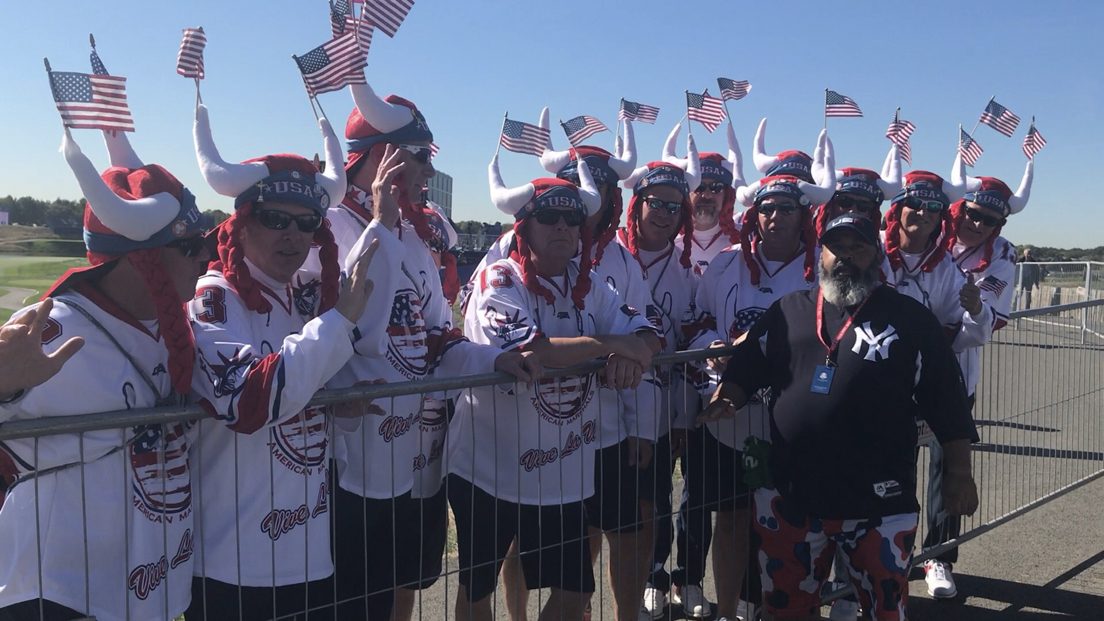 Deputized in France? Oh yeah! By the American Marshalls aka the 13th Man.
Caddie Corner returns!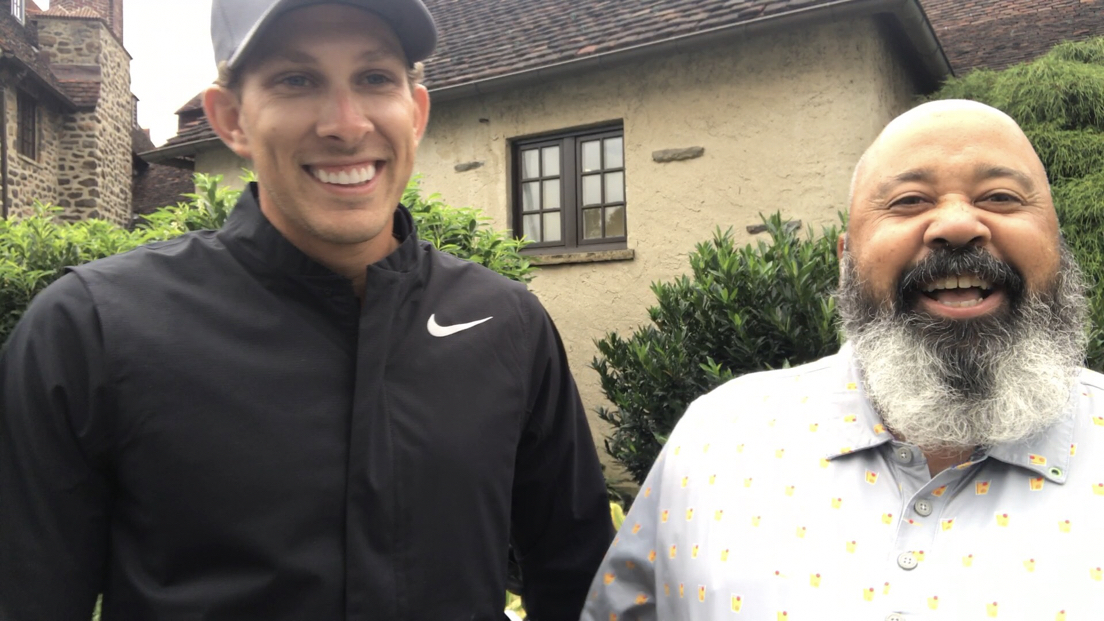 Is there anything "easy" about caddying in the Ryder Cup? What's the best caddie "swag"? Give up the goods Kessler Karain!
Anyone up for a Ryder Cup job swap?
Trying out a new way to do a news conference ... get the players to ask the questions!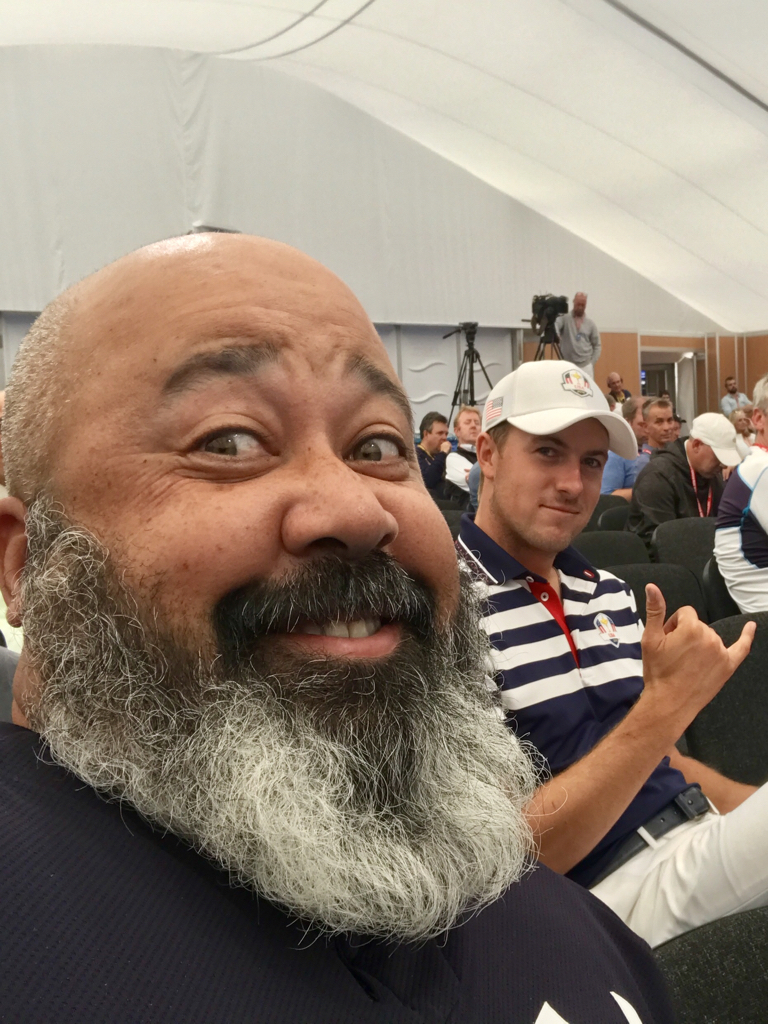 Jordan Spieth waiting his turn as Bubba Watson is on stage. "It's kinda boring on this side." Jordan joked to me.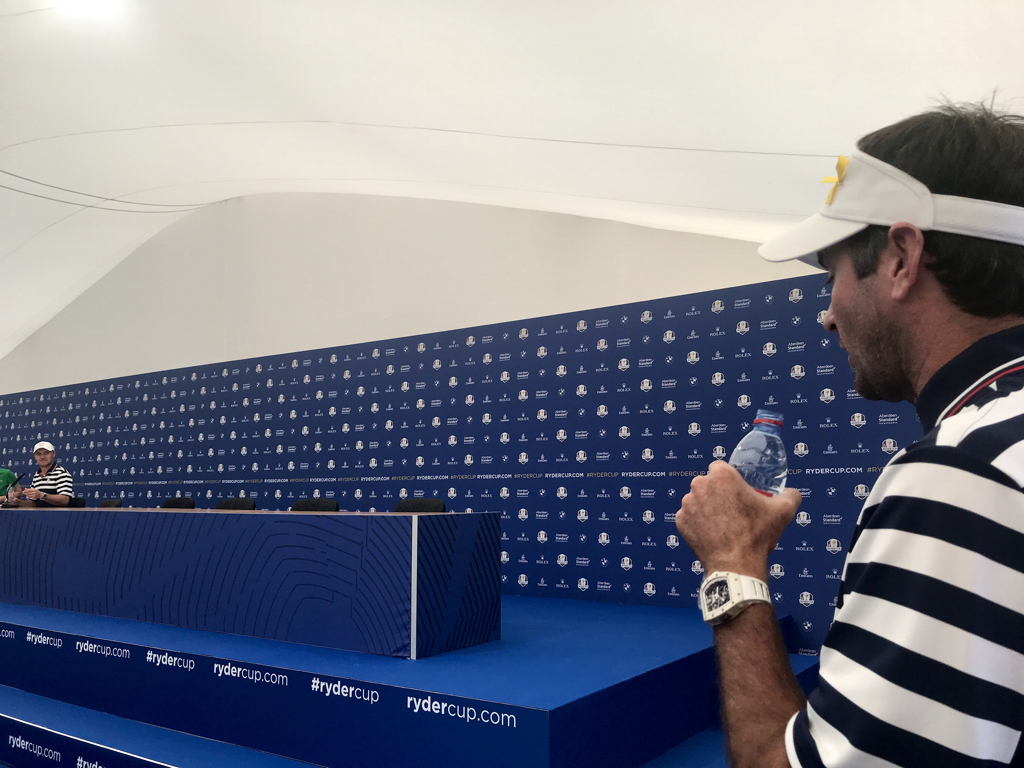 "I'm gonna use bigger words." Spieth to Bubba. "Did you graduate college?" Bubba retorts. "Did you?" asks Jordan. "Yeah, I did. Went back when I was putting bad, just in case." Bubba's got him. "I didn't know that." Spieth concedes. U.S. team smack talk, Bubba 1 - Spieth 0!!
'Michael, you know what I'm talking about'
Before Phil Mickelson's press conference officially began Tuesday, America's Caddie got a shout-out from the 12-time Ryder Cup team member:
So MC showed exactly what he's talking about: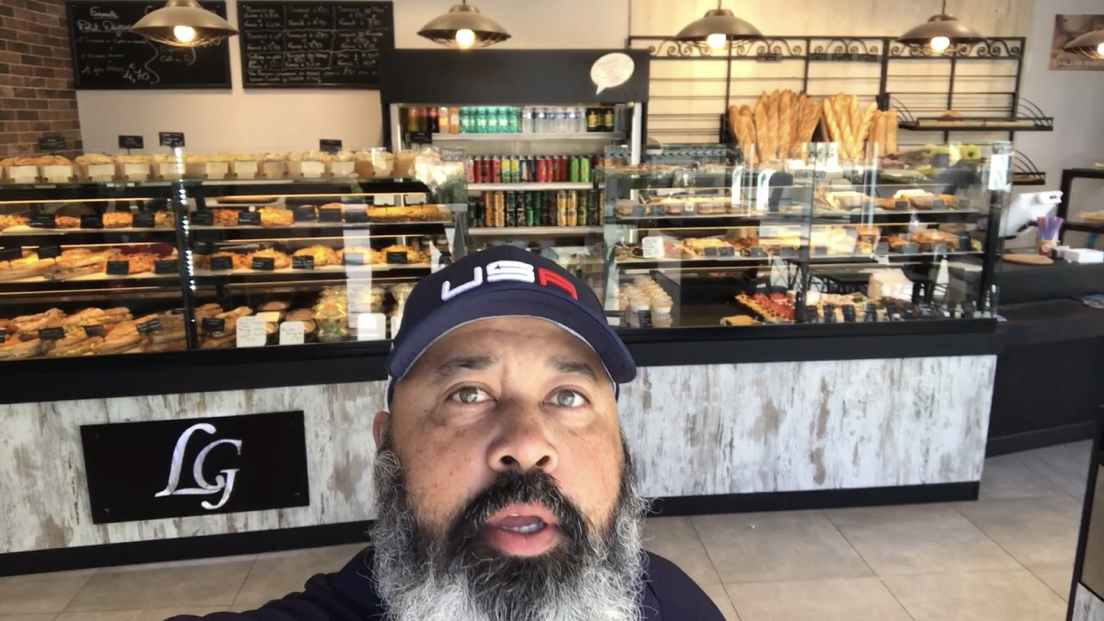 Hey Phil, all you gotta do is bring the coffee!!! To my man @PhilMickelson and to my co-host @MattBarrie
TUESDAY
Wearing the appropriate attire
France is the perfect place to spread the Philly fandom, right? Right?!
Driving in one of the world's craziest intersections
"Nope, nothing to see here. ... This is why you purchase the insurance on your rental car."
Appreciating the art (kind of)
The fans, baby ... the fans
MC ran into a few Team Europe fans during the practice rounds here at Le Golf National. Expect even more great fan wear throughout the week.
He loves the Team USA fans, too. He's bipartisan in his Ryder Cup fan fandom.
The stars were out, as well
Sports stars and celebrities including Michael Phelps, Nick Jonas and others took part in Tuesday's Ryder Cup Celebrity Match at Le Golf National.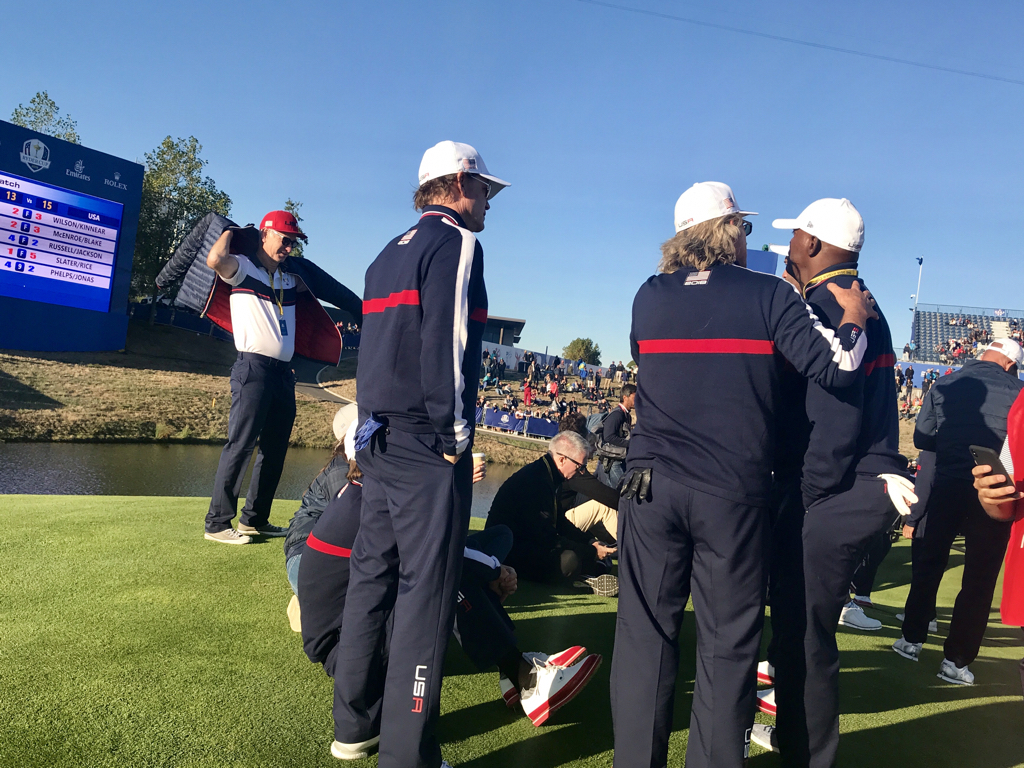 That's John McEnroe putting on his team jacket while Kurt Russell and Samuel L. Jackson try to figure out how close the U.S. team is to winning. Greg Kinnear (blue glove) watches the 18th hole.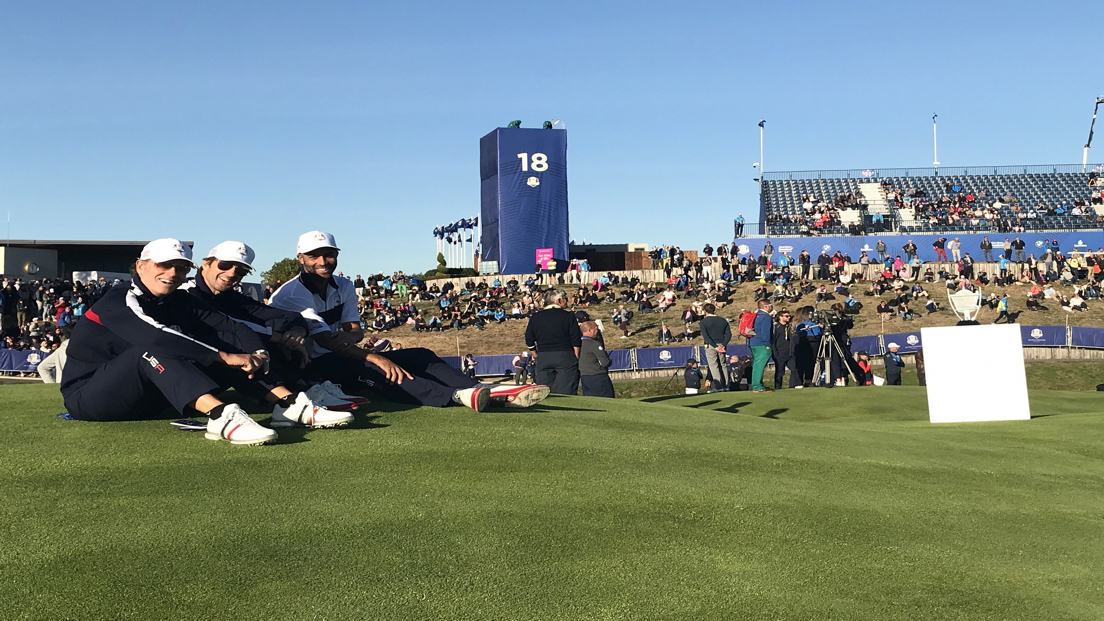 That's Greg Kinnear, Luke Wilson, and James Blake sitting behind the 18th hole watching the rest of the American celebrity team finish.