NCAA Men's Hockey Preview
The 'Fair Pay to Play Act' explained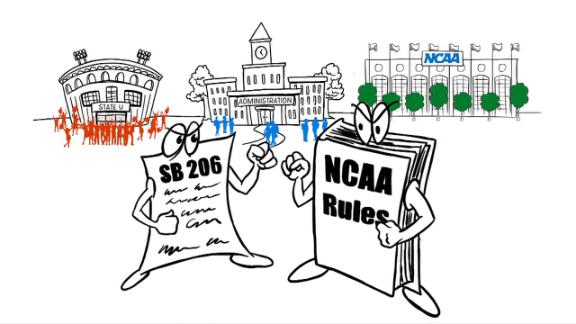 Ohio State AD against Fair Pay to Play Act
Ohio State AD Gene Smith explains why he does not support the Fair Pay to Play Act, which was signed into law in California.
Shelburne: Workers' comp is the NCAA's real issue
Ramona Shelburne, who played college softball, thinks California's Fair Play to Play Act will change the system, but thinks workers' compensation is a bigger issue that will impact more college athletes.
LeBron honored to be involved with California's NCAA law
LeBron James shares his enthusiasm for California's new law that allows NCAA athletes in the state to receive money from endorsements.
Draymond: 'The NCAA is a dictatorship'
Draymond Green praises the signing of a California bill allowing college athletes to profit off their name, image and likeness, and he criticizes the NCAA, calling it "a dictatorship."
No. 16 Wildcats record third straight sweep
Junior Madison Lilley's double-double leads Kentucky to a straight-set victory over LSU and a 7-1 record in conference play.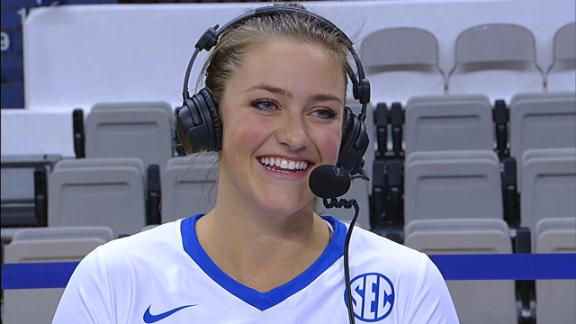 Former soccer captain fighting for cancer cure
Former Fairfield soccer captain Rebecca Timlin-Scalera joins OTL to discuss her role in finding a cure through The Cancer Couch.
Dawgs one step closer to Orange Beach after OT win
Sophomore Abby Boyan nets the game-winner in the 99th minute as Georgia defeats Mississippi State and inches closer to an SEC Tournament berth.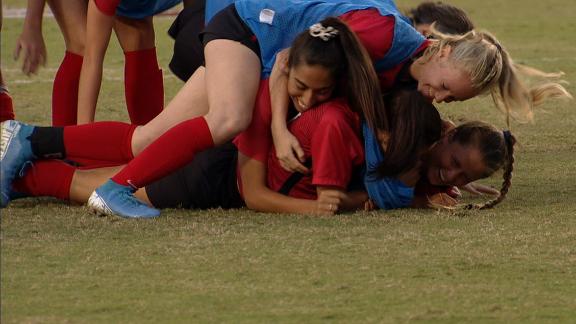 Edmond becomes UK's all-time kills leader
Senior Leah Edmond expresses nothing but gratitude after her record-setting day leading No. 16 Kentucky to a sweep over Alabama.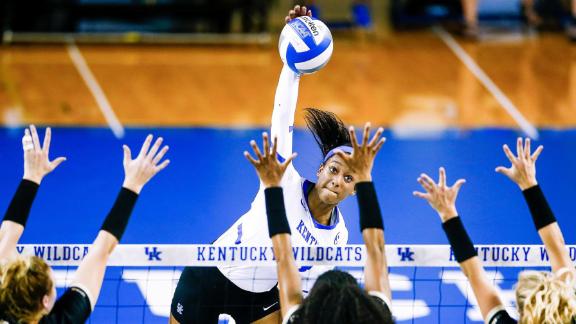 Aggies snap Rebels' 14-game win streak
Texas A&M travels to Oxford and shakes off an opening-set loss to defeat Ole Miss in five, ending the Rebels' undefeated SEC run.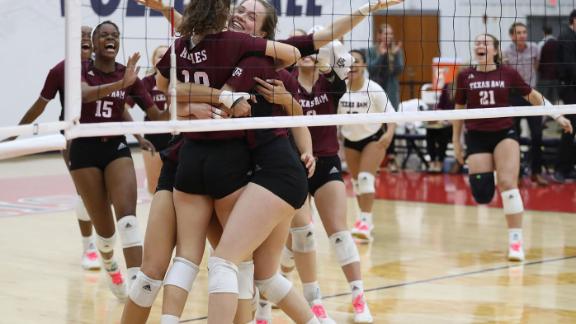 Bulldogs' Oswalt recognizes former teacher
Mississippi State soccer player Hayden Oswalt expresses how her high school teacher, Whitney McBeth Rollins made her enjoy going to school.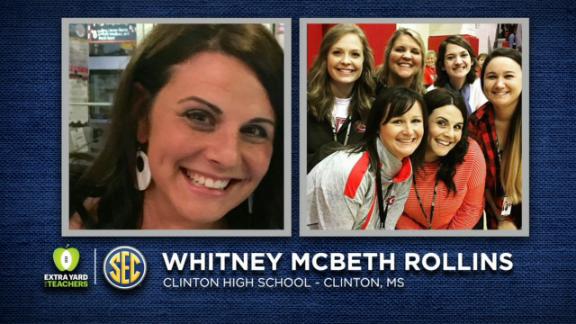 Mississippi State stakes its claim as JAV-U
SEC Nation's Jordan Rodgers talks with Mississippi State's Tyriq Horsford and Anderson Peters, current javelin throw world champion.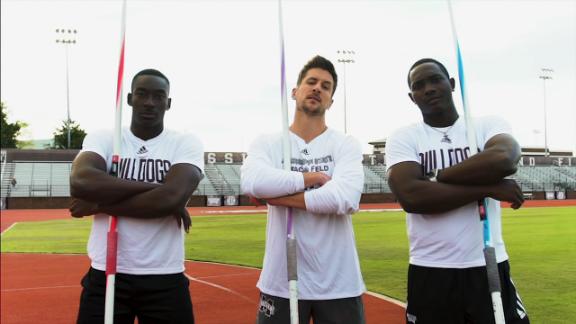 Ole Miss continues to lead SEC
The Rebels defeat Arkansas and stand as the lone undefeated team in their conference, tying school record with 14 straight wins.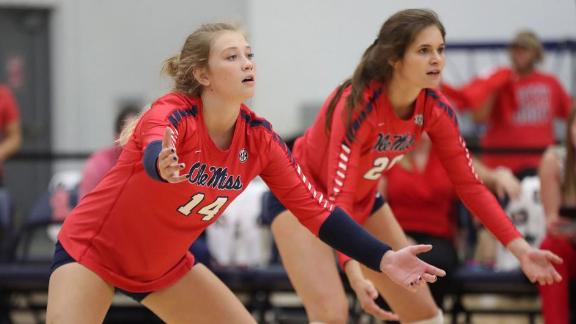 Razorbacks clinch SEC West
Anna Podojil leads No. 8 Arkansas to a 3-1 victory over the No. 18 Aggies, resulting in an SEC West division title.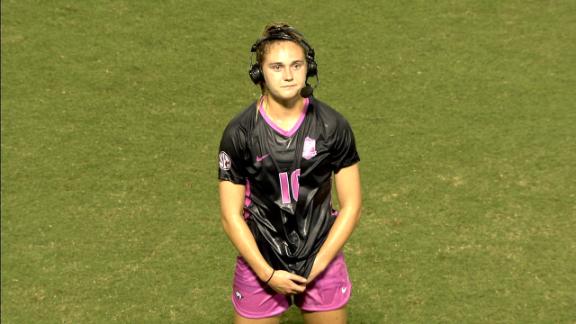 Dariana Hollingsworth-Santana leads Missouri to victory
After a strong fourth set, No. 25 Mizzou is able to hold off Auburn and get a solid win to remain undefeated on the road against SEC teams.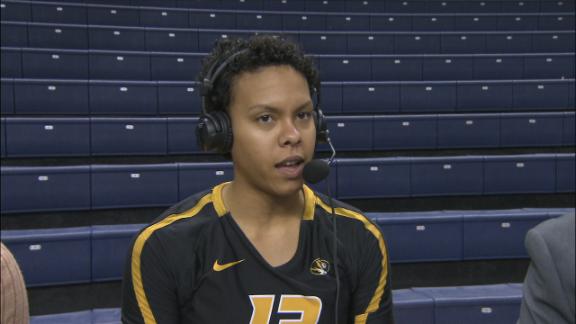 Vanderbilt extends unbeaten streak to four matches
The Commodores dominate match against LSU, scoring three goals in the first half, resulting in a 5-1 win on the team's senior night.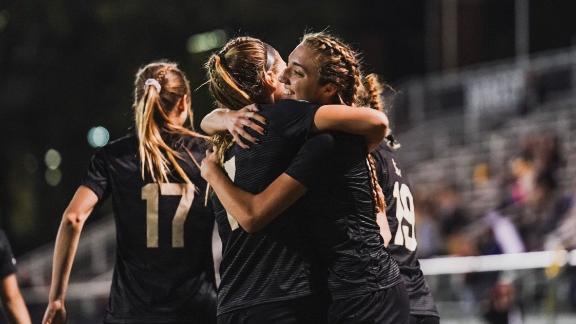 Roberts scores game-winner for No. 24 Florida
The Florida Gators improve to 6-1-0 in the conference after Parker Roberts scores the game-winning goal in a 2-1 victory over the Auburn Tigers.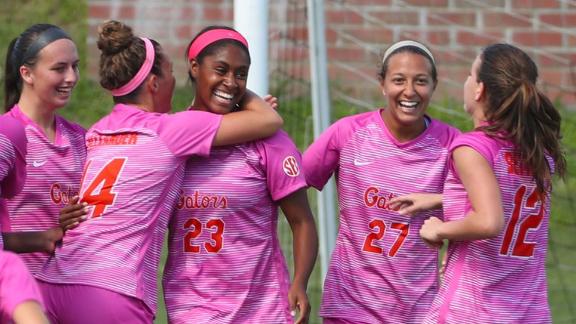 Kentucky's eight-game losing streak comes to an end
Marissa Bosco steals the show, as she scores two goals for the Wildcats to give them the win over Missouri.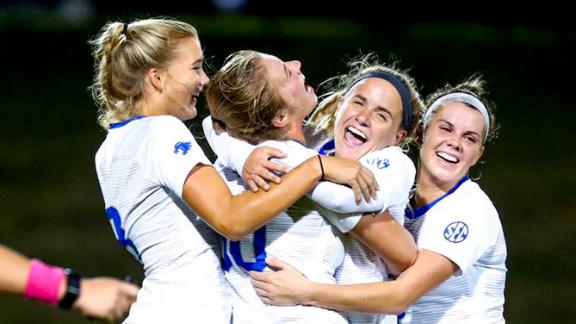 Gamecocks, Vols tie in 2OT match
The Tennessee Volunteers end a five-game losing streak to the No. 7 South Carolina Gamecocks with a 1-1 draw in double overtime.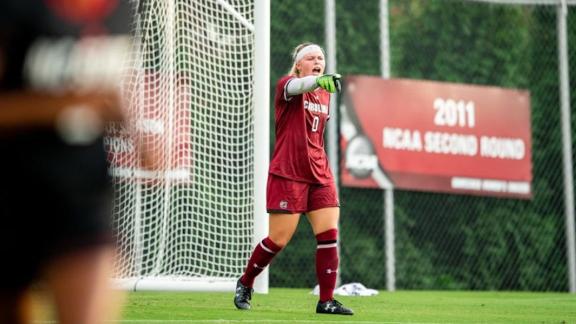 Streeter Lecka/Getty Images

Check out which teams won every men's and women's fall championship and where they stand in the current Capital One Cup standings.
Customise ESPN