Which top seeds have the toughest path to the semifinals?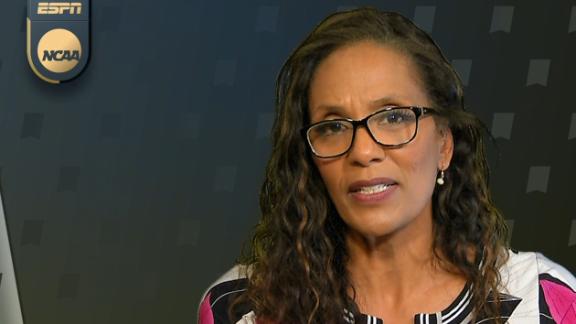 Smart wants the Bulldogs to embrace the experience
No. 1 UGA's Kirby Smart names the SEC Championship as one of the largest stages in college football and he details how important it is to "curve the enthusiasm."
Howard, UK's goal was to not let West Virginia score
Rhyne Howard scores 27 points to lead the No. 16 Wildcats to an 83-60 victory over West Virginia and explains that intensity was the key to the win.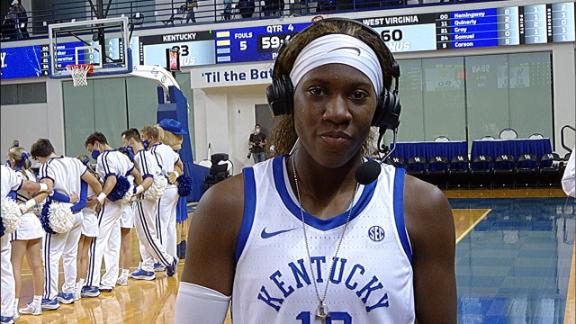 Who is the SEC football Coach of the Year?
The Out of Pocket crew believes No. 1 UGA's Kirby Smart is the favorite to win, but they also make cases for other SEC coaches that are deserving of the award.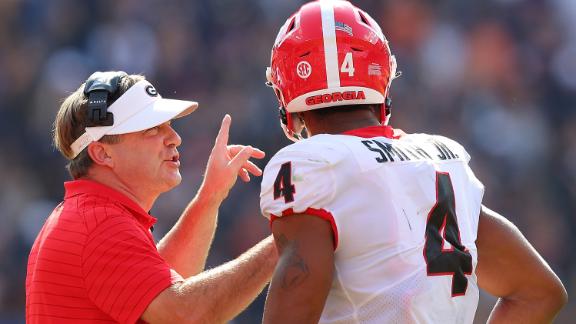 Roman Numerals: Sizing up the regular season
SEC Now analysts Roman Harper and Matt Stinchcomb break down which teams, coaches, players and plays stood out in the SEC regular season.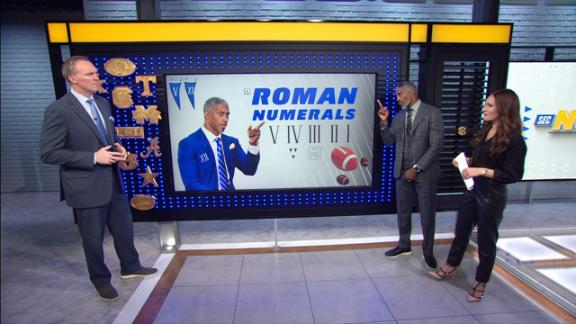 Brown says his record night 'is a dream come true'
Kobe Brown has a career night (20 points, 23 rebounds) in a win over Paul Quinn, the first since 1980 in Mizzou's history to record 20-plus points and boards.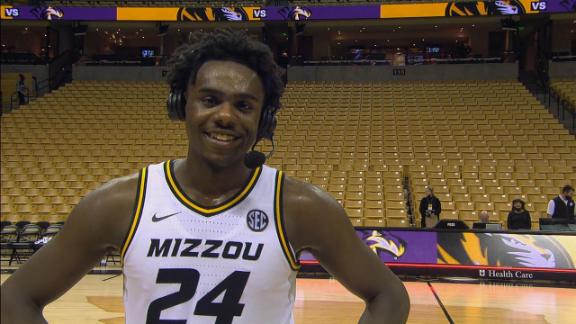 Boston says the Gamecocks let the game come to them
Aliyah Boston goes 13 of 13 from the field to record her 32nd career double-double in No. 1 South Carolina's 79-42 win over NC A&T.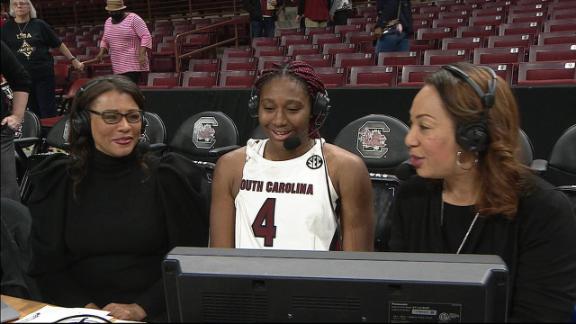 Smart says the key to Saban's success is good players
Ahead of the SEC Championship, No. 1 UGA's Kirby Smart explains that No. 3 Bama's Nick Saban dominates college football because of his leadership and top recruiting.
Which top seeds have the toughest path to the semifinals?
Sam Gore, Christine Williamson and Salima Rockwell break down the women's volleyball field and what to look out for.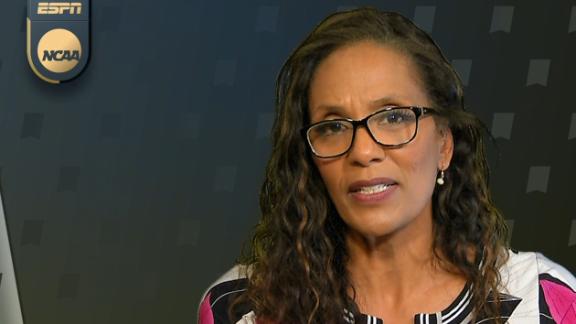 McLaughlin says Rebels needed to be more aggressive
Ole Miss' Kylee McLaughlin says the Rebels coming out aggressive and making the big stops on defense helped them pull out the 3-0 win over Alabama.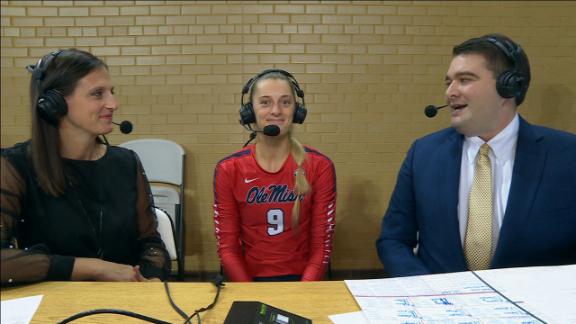 Stumler details 'awesome feeling' of being an SEC champ
No. 8 Kentucky's Alli Stumler, who's now a four-time SEC champion, describes the feeling of extending the conference streak to five straight years.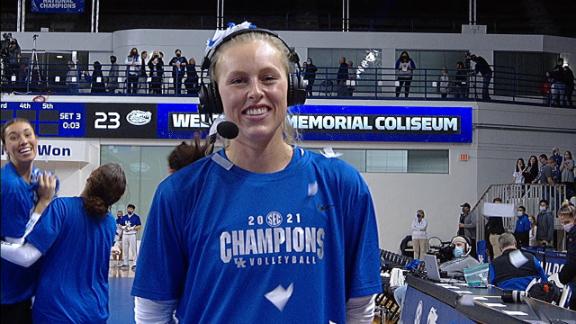 Kirby says 'starting fast' was important in UGA win
Kirby Smart praises the No. 1 Georgia offense for getting points on the board early in the 45-0 win against Georgia Tech, but says it still has areas to improve.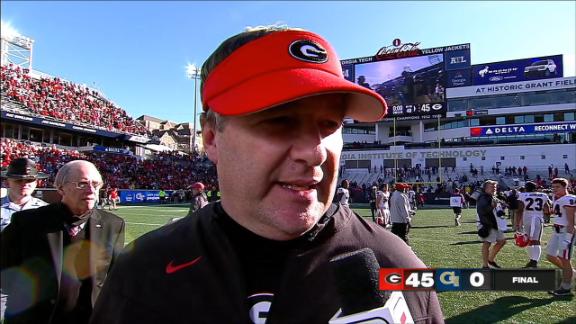 Oats praises the improvement on defense from the Tide
Nate Oats speaks on No. 10 Alabama's defensive pressure to hold Drake scoreless for ten minutes in the 80-71 win against the Bulldogs.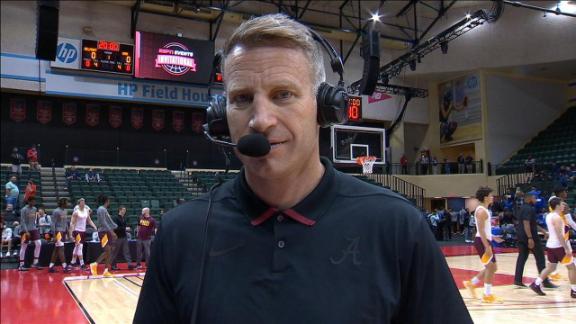 Fulkerson says the Vols don't take any games lightly
John Fulkerson posts 14 points in No. 15 Tennessee's 80-69 win over Tennessee Tech and speaks on how it's important that every Vol contributes.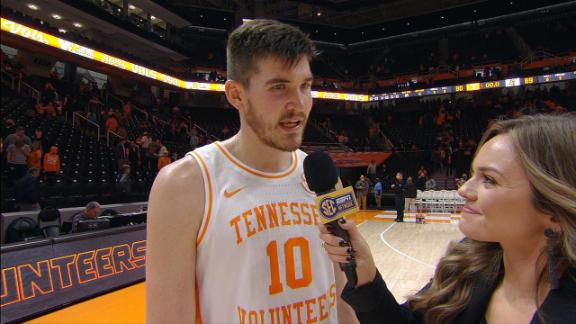 Skinner credits the Wildcats for his 400th career win
After No. 8 Kentucky sweeps No. 20 Florida, Craig Skinner speaks on the leadership and execution from the Wildcats to clinch the SEC Title on Senior Day.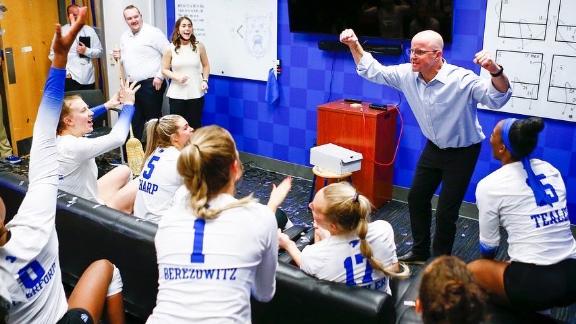 Jackson says MS State's aggressiveness was key in win
After recording a double-double in a 94-53 win over Bethune-Cookman, Rickea Jackson explains that Mississippi State is still building its team identity.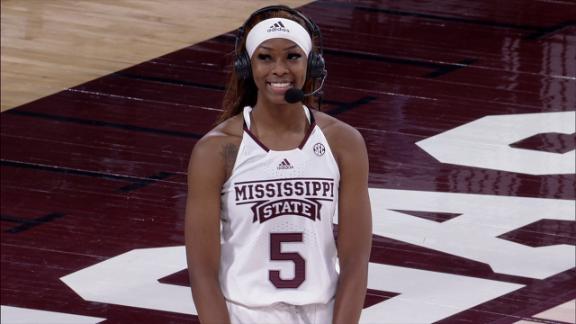 Who's your favorite early 90s Alabama quarterback?
Comedian Roy Woods Jr. joins the Thinking Out Loud crew and makes a tough decision of picking his favorite early 90s Bama quarterback.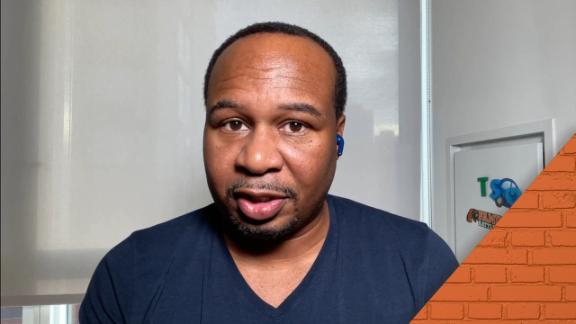 Smart says fans honored UGA seniors the right way
No. 1 UGA 's Kirby Smart speaks on how some seniors didn't get to experience a senior day last year, but is very happy that the seniors' hard work was celebrated.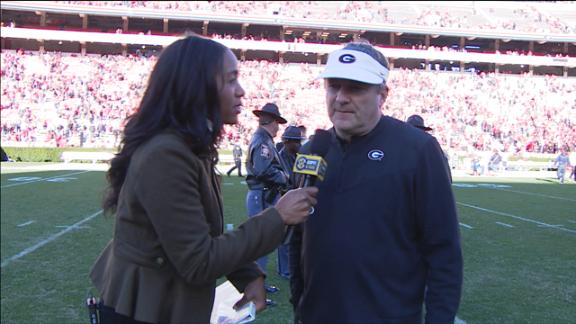 Streeter Lecka/Getty Images

Check out which teams won every men's and women's fall championship and where they stand in the current Capital One Cup standings.
Customise ESPN