MotoGP
MotoGP
AutoRacing
Brad Binder reiterates the trust needed between MotoGP riders
Brad Binder believes respect and trust between MotoGP riders is far higher than what he experienced in Moto3.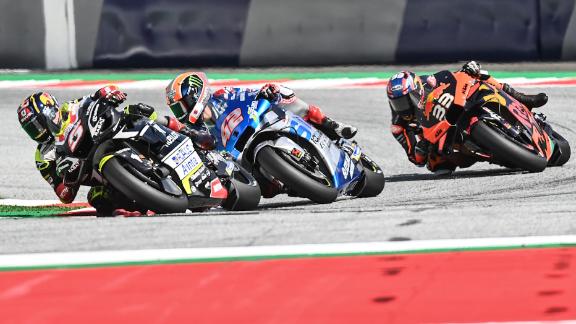 AutoRacing
Binder: It can take 10 years to be an overnight success
KTM's Brad Binder discusses the public underestimating what it takes to be a MotoGP rider.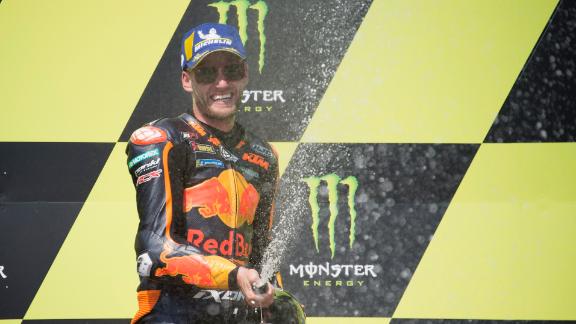 AutoRacing
Binder describes the moment Rossi congratulated him at Brno
Brad Binder admits he didn't hear what Valentino Rossi said to him after his first MotoGP win in Brno.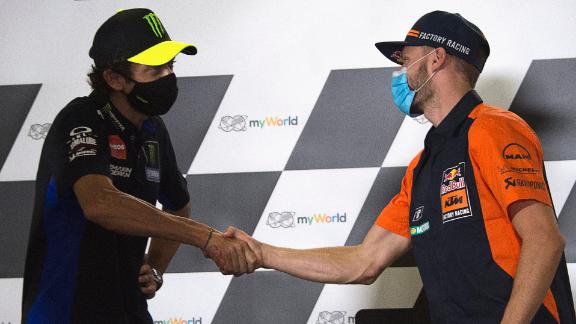 AutoRacing
Binder: I thought it was all over
Binder admits that he struggled to adapt to new classes and thought his MotoGP dream would never come true.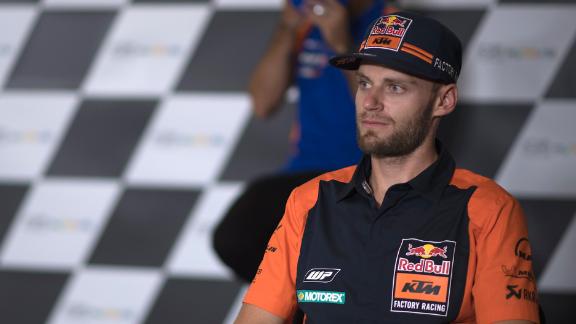 The latest news, exclusive opinion/analysis, the best sporting video, and a look ahead to what the big talking points will be.
MOHD RASFAN/AFP/Getty Images

Which race is when on the 2016 MotoGP calendar?
ESPN: Serving Australian sports fans now better than ever
Imageplay for ESPN

Welcome to your new local edition of ESPN.com, where you'll now find a little fair-dinkum flavour to go with everything you've come to love from the Worldwide Leader in Sports.
Customise ESPN