Formula 1
AutoRacing
Verstappen wins 70th Anniversary Grand Prix
Red Bull's Max Verstappen shocks Mercedes pair to win brilliant Silverstone Grand Prix.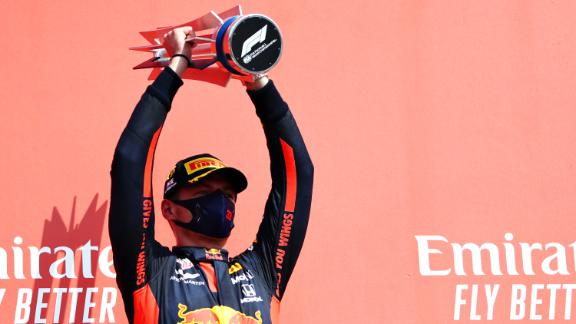 Formula 1
AutoRacing
Saunders: Mercedes left the door open for Verstappen
Nate Saunders says Mercedes will be disappointed with a 2nd and 3rd place finish but they will learn from it.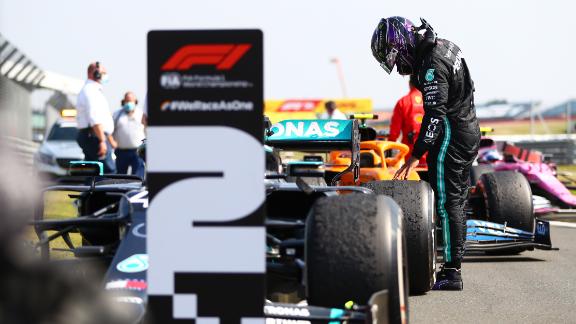 AutoRacing
Verstappen wins the 70th Anniversary Grand Prix
Nate Saunders praises Red Bull and Max Verstappen for their brilliant strategy in both qualification and the race.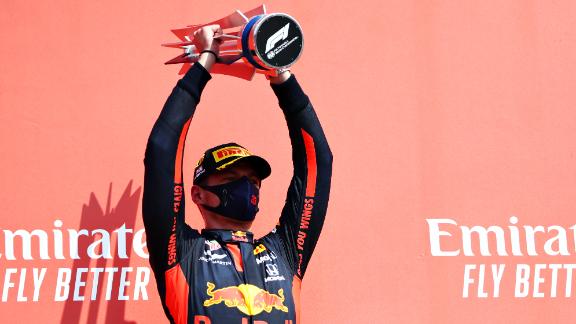 Formula 1
Verstappen gives funny radio message on final lap
Max Verstappen reminds his race engineers to hydrate and sanitise before finishing in first. Watch the 70th Anniversary Grand Prix on ESPN.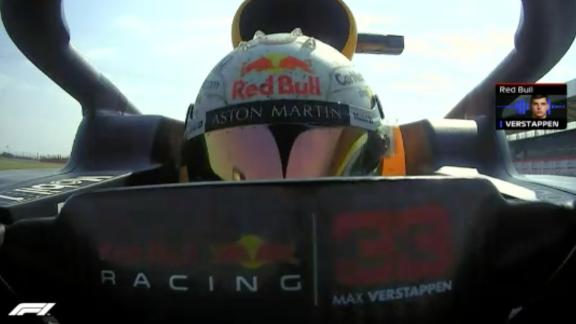 Formula 1
Vettel suffers first corner spin
Sebastian Vettel spins after taking to the curb on the first lap, sending him to last place. Watch the 70th Anniversary Grand Prix on ESPN.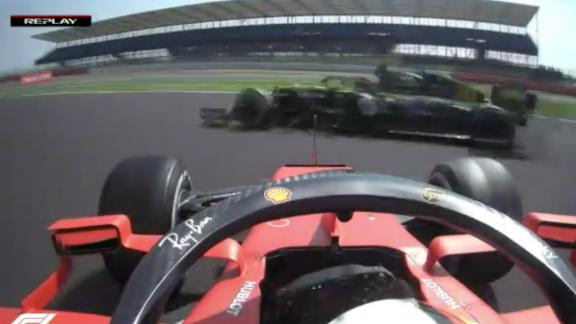 AutoRacing
Hulkenberg starts in 3rd at 70th Anniversary GP
Nate Saunders is excited at Hulkenberg's 'standout' performance in qualifying, earning him third on the starting grid.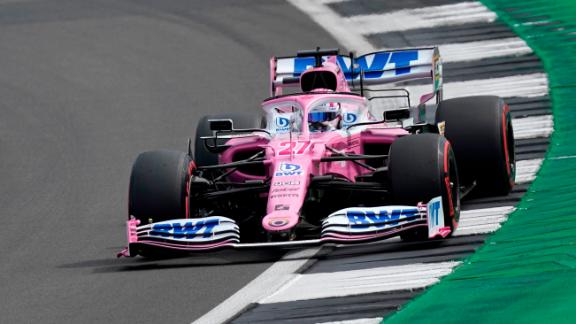 AutoRacing
Saunders: Bottas has got to get his elbows out at the start
Nate Saunders praises Valtteri Bottas for getting pole and making up for missing out on points.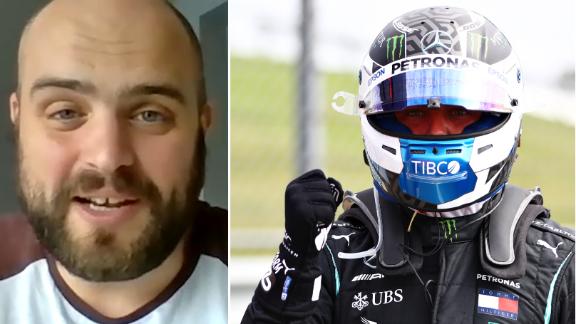 AutoRacing
Saunders: Vettel NEEDS a good race tomorrow
Nate Saunders sympathises with Sebastian Vettel after another shocking qualifying sees him start in eleventh.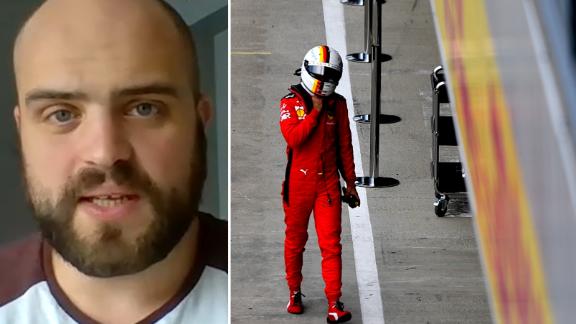 Formula 1
Toto Wolff takes a break from Friday practice
Toto Wolff and Mercedes technical director James Allison embark in a scooter race during Friday Practice.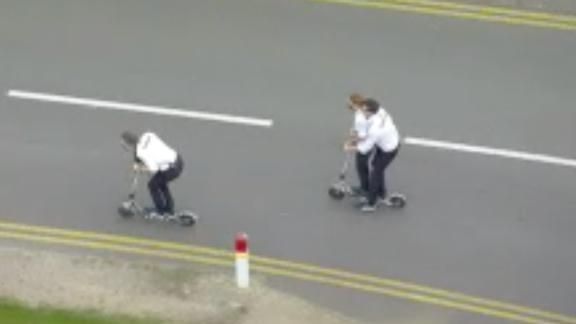 Watch the very best in U.S. sport LIVE and on-demand with ESPN Player. Available across Europe, subscribe today.
Customise ESPN