For the Houston Astros, it's a shot at winning their second World Series in three years. For the Washington Nationals -- both the franchise itself and many of the players -- it's their first taste of the Fall Classic.
It's a matchup featuring a full-season favorite expected to launch a dynasty in Houston pitted against an in-season comeback club that earned a wild card before downing the Dodgers and feasting on the Cardinals to claw its way this far. But despite their differences, both teams rely on young stars in their lineups and aces in their rotations, and this could be a particularly memorable matchup.
Starting with Media Day on Monday in Houston and live from the ballparks, ESPN's reporters and digital media team check in with what they're seeing and hearing -- from the players off the field and the action on the diamond -- throughout the series.
The Nationals check in at Media Day
Anthony Rendon is from Houston and will have many family and friends at the games at Minute Maid Park. Any ticket requests? "A lot. We'll just say a lot." Will they have to root for the Nationals even if they're from Houston? "Oh yeah, definitely."
Howie Kendrick seems to be a big fan of the Crawford Boxes, the Nationals DH-to-be is repeatedly depositing baseballs into the left-field seats during Monday's batting practice session.
Anthony Rendon and George Springer work out together in the offseason in Houston. His response when asked what it mean to get a text from Springer wishing him luck: "I think that would mean the world. It would be awesome. Obviously, we're going to be friends outside of it, but I think when we get in between the lines, obviously, our team is going to want to beat them. And they're going to want to beat us."
Nationals manager Dave Martinez when asked who would DH during the games in Houston: "I think at this point either Howie -- Howie (Kendrick) will probably DH, yeah."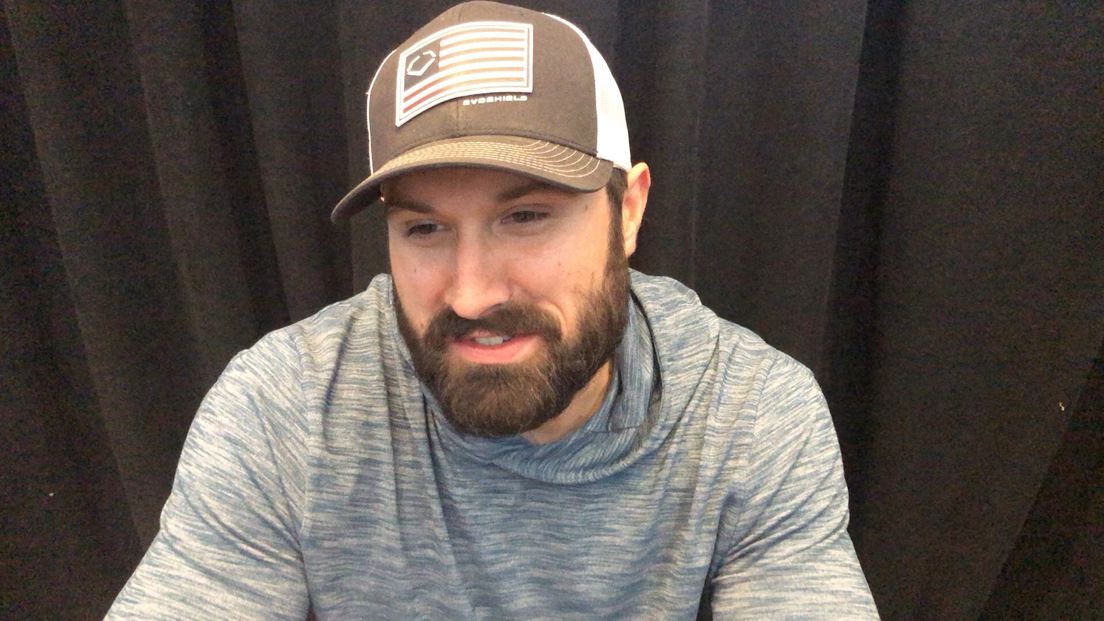 Adam Eaton credited George Costanza's Do the opposite philosophy for a clutch hit during the NLCS, so I asked him how much Seinfeld has impacted his baseball career. Turns out: a lot.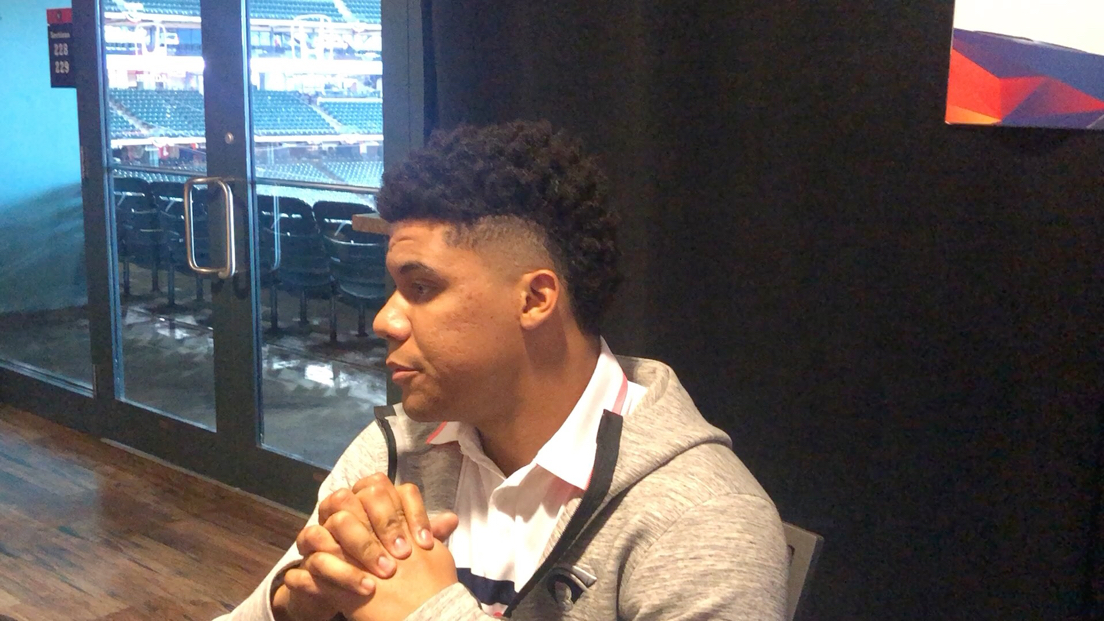 Juan Soto explains the origin and evolution of his batting stance.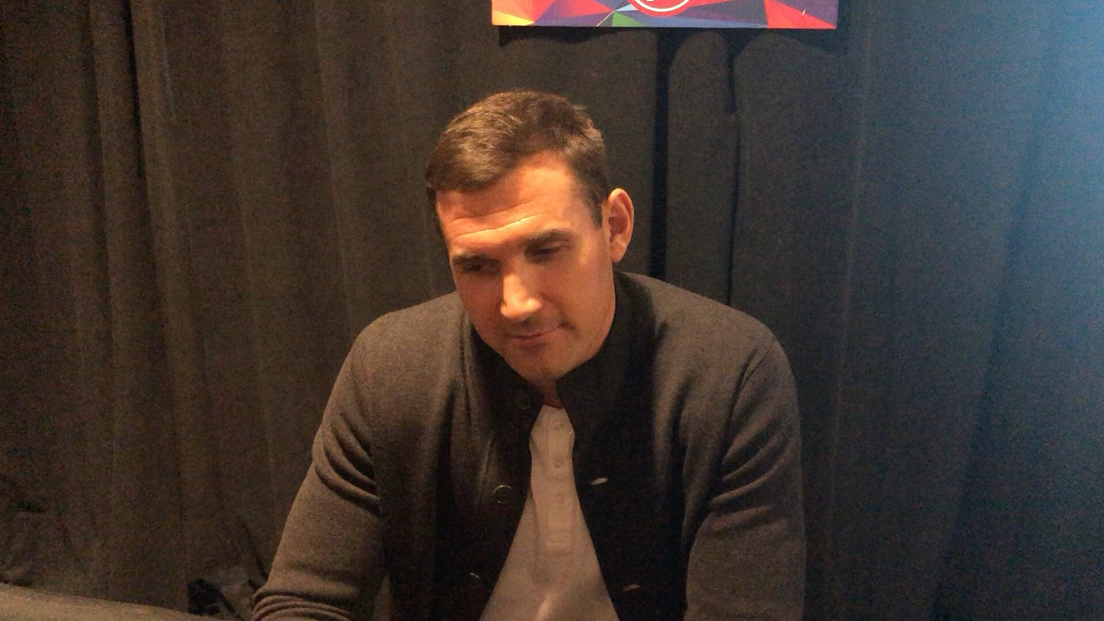 Ryan Zimmerman discusses the growth of Stephen Strasburg
What are the Astros saying going in?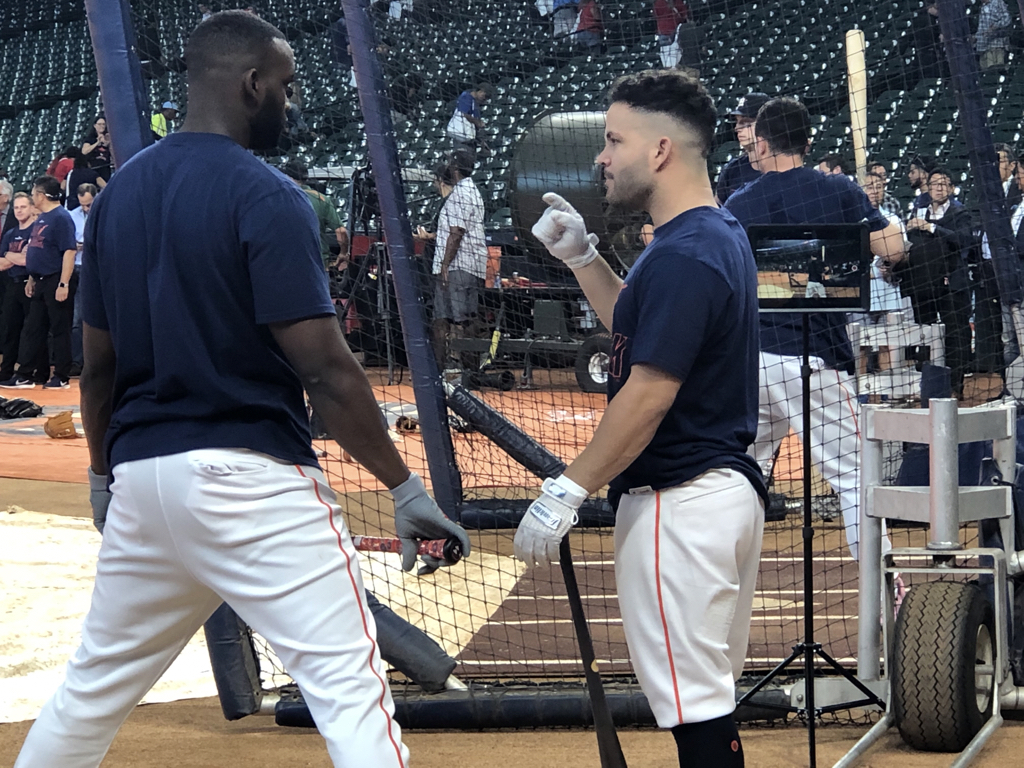 Jose Altuve had a very animated talk with Yordan Alvarez during BP:
My favorite moment from the Astros' portion of World Series media day was when Gerrit Cole was explaining how you have to constantly adjust in the majors and he said, "Like, there's not another league that you get called up to. Although I'm trying to make the argument to have Mike Trout go up to the next league."
George Springer is hitting laser beams into the outfield during Astros batting practice.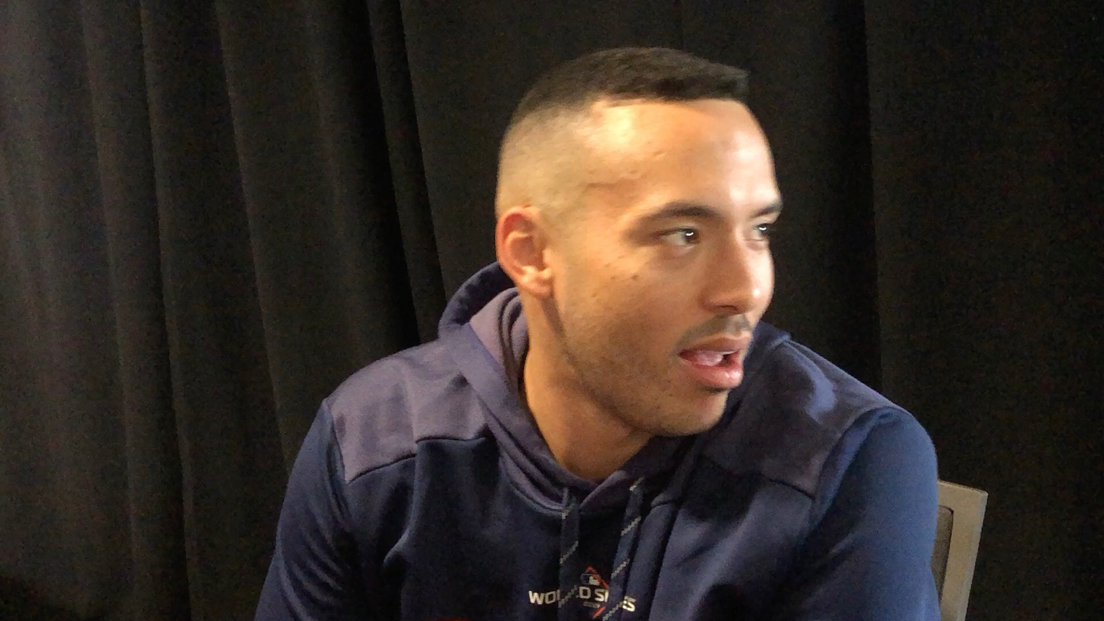 Carlos Correa explains how this World Series trip is different than it was when the Astros won their title in 2017.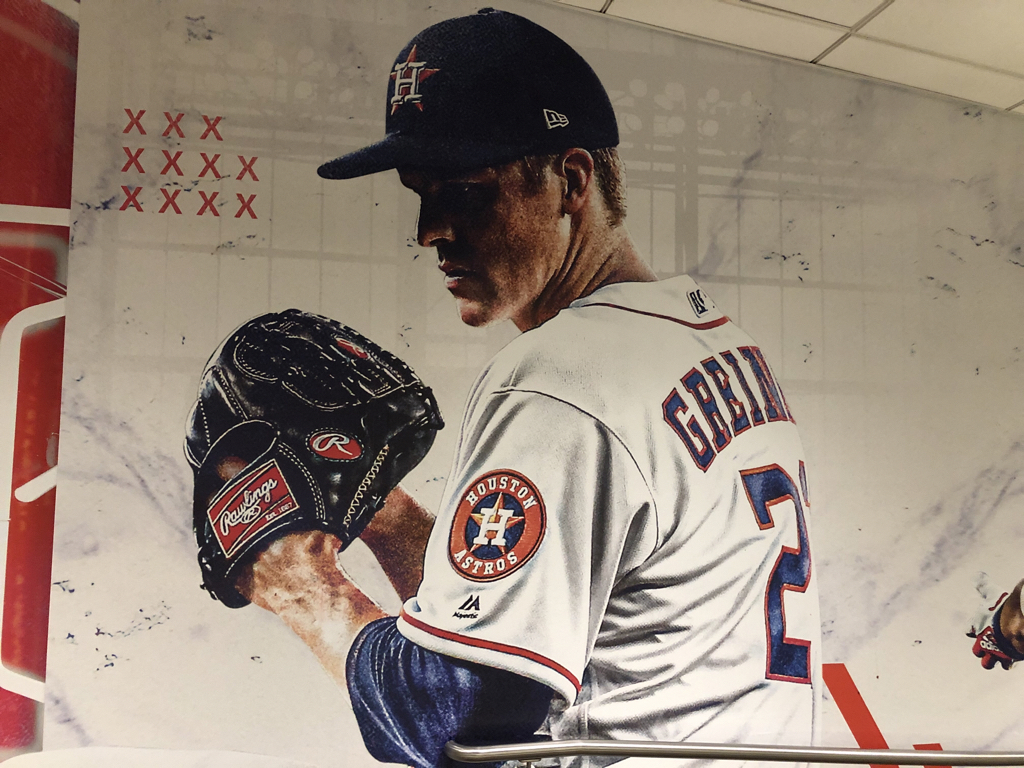 Impressive work by the Astros to add Zack Greinke to the walkway leading to the field: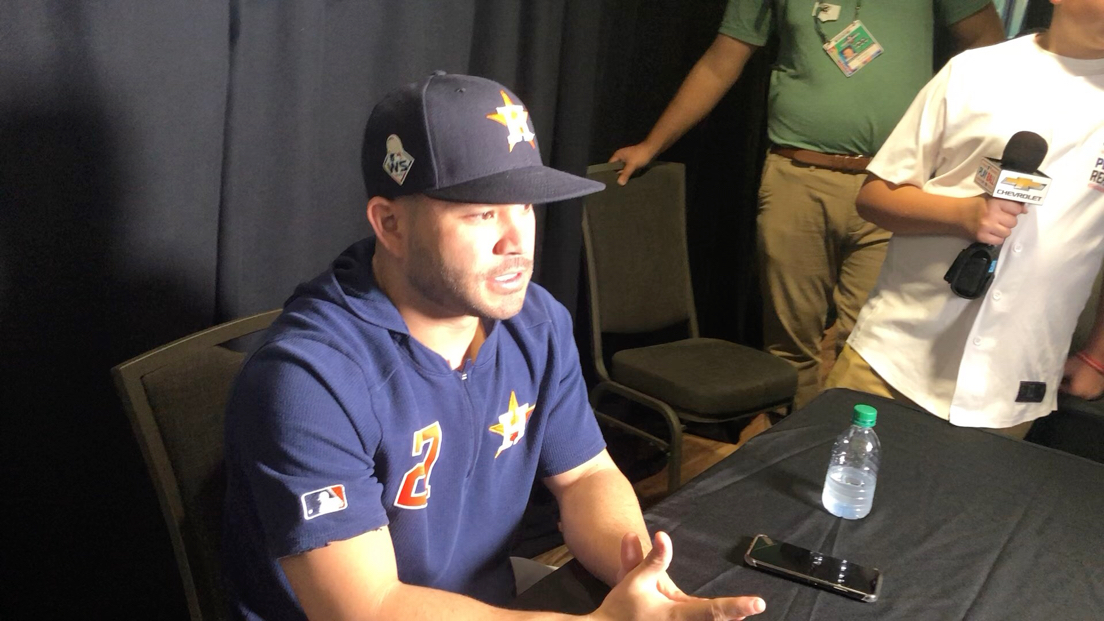 Jose Altuve discusses being healthy again for this postseason after dealing with injuries in 2018.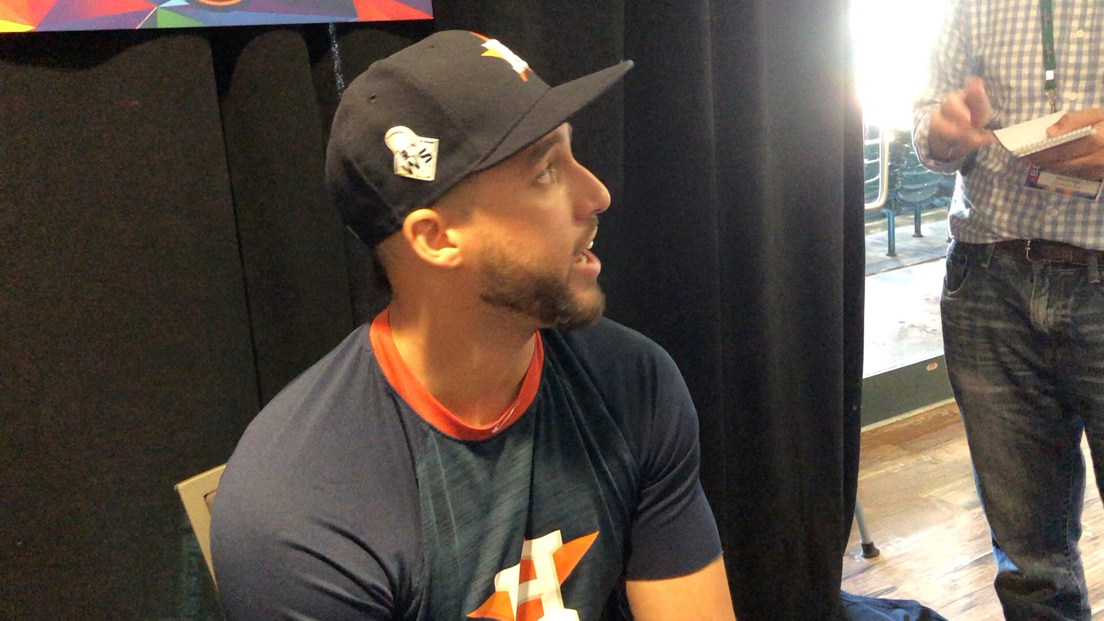 George Springer on facing the vaunted Nationals' rotation:
Astros 3B Alex Bregman said that after last season, he was sure he would need Tommy John surgery. And if that was the case, he planned to just play through it. Luckily the pain in his elbow turned out to be caused by bone chips.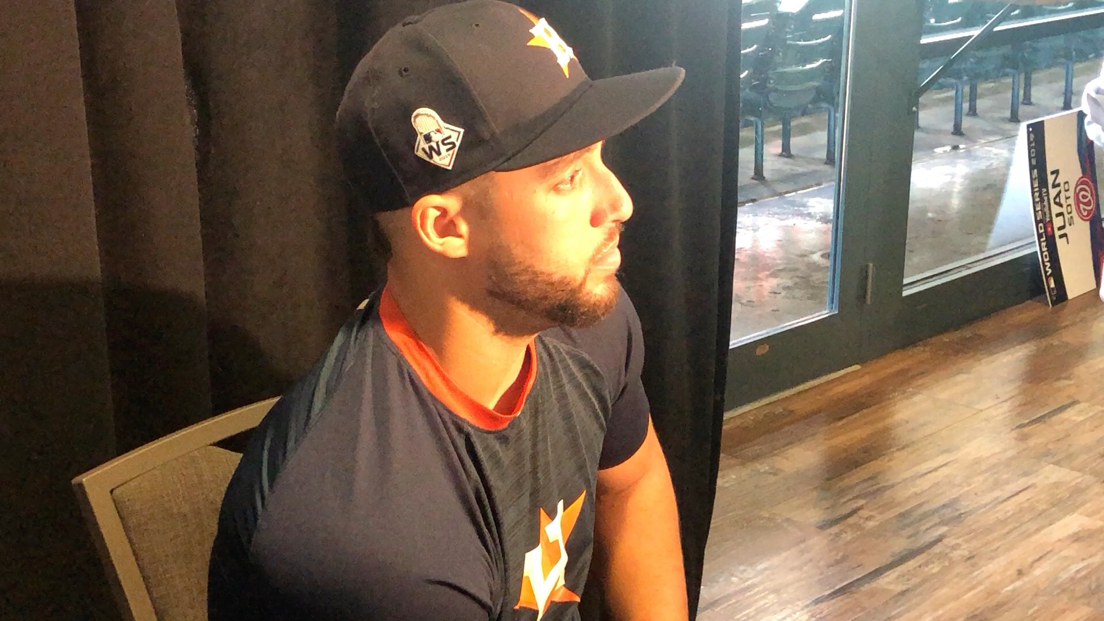 Here is the Astros' George Springer on what he admires about teammate Justin Verlander.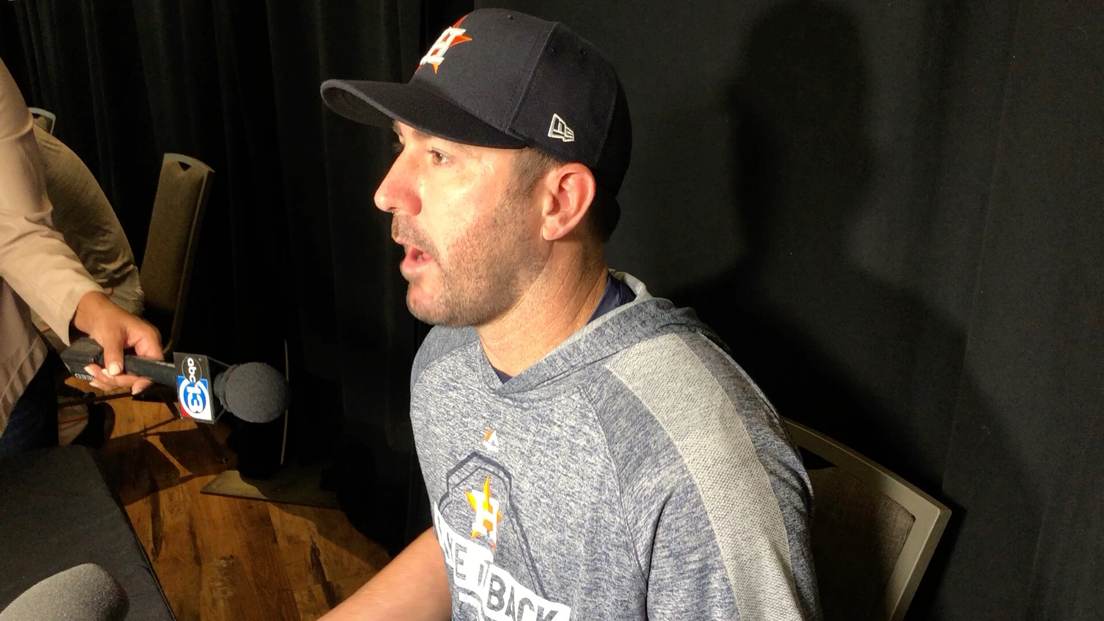 Here is Justin Verlander talking about a young Max Scherzer.