We're back, baby! After a long winter's hibernation, our MLS Power Rankings are fully awake and ready to shake off the rust. Major League Soccer's 25th season is nigh (stream games live on ESPN+) and it promises to be one of the most fascinating seasons in the league's existence.
The first edition of the Rankings in 2020 are based on several critically important criteria: Results from 2019 (25 percent), off-season acquisitions (25 percent) and gut instinct (50 percent). The gut knows.
Let's get into it -- and remember, the Rankings are never, ever wrong.

Next MLS match: March 1, vs. Chicago, 3 p.m. ET (ESPN, ESPN Deportes)
The champions open the season in the top spot ... because they're the champions. With a somewhat quiet off-season and a team full of veterans led by Nicolas Lodeiro, Raul Ruidiaz and Jordan Morris, the MLS Cup holders are somehow entering 2020 under the radar. That probably means we're being set up for another Sounders title. See you in November!
Last season ranking: 1

Next MLS match: March 1, vs. Inter Miami, 5.30 p.m. ET (ESPN, ESPN Deportes)
Bob Bradley's boys stumbled badly in Leon in the CONCACAF Champions League, but led by reigning MVP Carlos Vela, they'll be favorites to win plenty this season no matter what happens in the second leg. If we have questions, they mostly relate to the decision to trade centre-back Walker Zimmerman on the eve of the season. Seems like an odd choice.
- Experience MLS like a die-hard fan
- When does the 2020 MLS season begin?
- Stream MLS games LIVE on ESPN+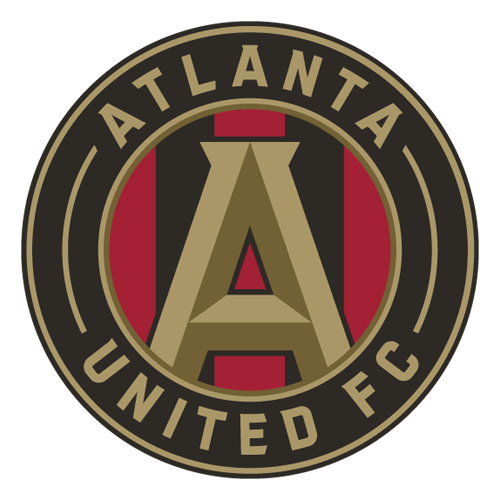 Last season ranking: 3

Next MLS match: Feb. 29, at Nashville SC, 8 p.m. ET
If you think you know how this season is going to go for the Five Stripes, you are either: clairvoyant (in which case you should be doing more important things) or delusional. After last year's wild ride and the off-season remaking of United, it seems equally likely that Atlanta will win a title and Frank de Boer will get axed by mid-season. Buckle up.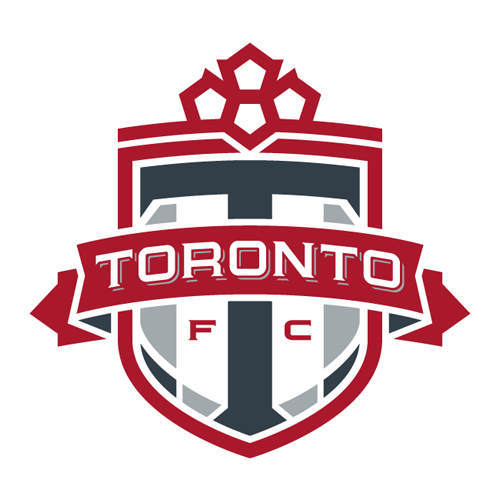 Last season ranking: 4

Next MLS match: Feb. 29, at San Jose, 5.30 p.m. ET, ESPN+
Heading into 2020, Toronto FC looks exceedingly fragile. Greg Vanney's club is already without Michael Bradley for the first few months, and injuries are a constant threat to the attacking area of the field. That said, they have the talent and savvy to return to the top of the East if luck is on their side.
Last season ranking: 2

Next MLS match: March 1, at Columbus, 12.30 p.m. ET, ESPN+
Same cast, different director. Ronny Deila inherits one of the best shows going in MLS. Can he improve upon the excellent reviews earned by his predecessor? What will the reviews read? "It's Death for Deila as NYCFC Misses Playoffs"? Or "Deila Delights in Delivering MLS Cup"? We'll keep working on these.
'Chicharito-mania' in L.A. everywhere you look
Herculez Gomez says Chicharito is already "doing the right things" following his arrival in Los Angeles.
Last season ranking: 14

Next MLS match: Feb. 29, at Houston, 3.30 p.m. ET
Is Javier "Chicharito" Hernandez equal to Zlatan Ibrahimovic? No, but that doesn't mean that the Galaxy's big move for the Mexican forward isn't exactly the right one for the club. Making splashy moves for famous players just feels right for L.A.'s original club, and even if Hernandez can't outdo Zlatan, there will be lots of attention on Carson.
Last season ranking: 9

Next MLS match: Feb. 29, at Montreal, 3 p.m. ET, ESPN+
The Bruce-a-lution of 2019 brought real optimism to Foxborough for the first time in years (for the soccer team, we mean), and expectations are high heading into 2020. Arena is excellent at getting his players to buy in and with Carles Gil, Gustavo Bou and newcomer Adam Buksa leading the attack, there's no reason to think the Revs won't be one of the toughest teams to play against this season.
Last season ranking: 16

Next MLS match: March 1, vs. NYCFC, 12.30 p.m. ET, ESPN+
No one in the league, outside of the two expansion clubs, can claim that last year's results are less relevant to this year's than the Crew. The 2019 season was purgatorial for Caleb Porter's team. Now there's a multimillion-dollar playmaker, Darlington Nagbe, and big expectations for the Black & Gold in 2020.
Week 1 ranking: 6

Next MLS match: Feb. 29, at Dallas, 6 p.m. ET, ESPN+
The Union took a big step forward in 2019 -- they won a playoff game. Can Jim Curtin's team make the giant leap into the upper echelon of MLS this season? Philadelphia's proverbial ceiling will need raising if a budget-minded team is going to challenge for silverware.
- The ESPN Misery Index
- ESPN FC100: Ranking the best
Last season ranking: 8

Next MLS match: Feb. 29, vs. Colorado, 1 p.m. ET, ESPN+
United pulled off a club-record transfer for Edison Flores, traded for Julian Gressel, locked up Bill Hamid and looked primed for a big season in 2020. Then Paul Arriola tore his ACL and now black clouds are rolling into the District. Ben Olsen has to pull his team out of that emotional nosedive and make sure they don't miss Wayne Rooney too much.
Last season ranking: 12

Next MLS match: Feb. 29, vs. Philadelphia, 6 p.m. ET, ESPN+
There's really no good reason why we haven't started calling FC Dallas "Kids Inc." at this point. Outside of the individual players' fortunes, the story will be the same in Frisco this season: Can a young, talented group of academy graduates led by Paxton Pomykal, Reggie Cannon and Jesus Ferreira lead FC Dallas to the playoffs?

Last season ranking: 11

Next MLS match: March 1, vs. Minnesota, 7.30 p.m. ET
Diego Valeri's acrimonious contract saga is a distant memory and Merritt Paulson put down some cash to secure a few new additions, including new DP Yimmi Chara. The Timbers are more talented, but there are still questions about how it all comes together.
MLS shows off new kits during New York Fashion Week
NFL stars, rappers and actors model the new kits MLS clubs will wear in the league's 25th season.
Last season ranking: 7

Next MLS match: March 1, at Portland, 7.30 p.m. ET
The problem with having a three-year plan is that it only lasts three years. Minnesota United proved the skeptics wrong by securing a playoff berth last year, but there is a new bar for Adrian Heath and the Loons going into Year 4. The defense is good, but these birds lack some teeth up top after losing attackers Darwin Quintero, Angelo Rodriguez and youngster Abu Danladi.
Last season ranking: 15

Next MLS match: March 1, vs. Cincinnati, 1 p.m. ET, ESPN+
Nobody is talking about the Red Bulls except Red Bulls fans (and most of what they're saying isn't complimentary.) Once a marquee club, New York is almost boring these days. While the rest of MLS is increasing spending, the Red Bulls stood pat and could be in danger of missing the playoffs for the first time since 2009.
Last season ranking: 22

Next MLS match: Feb. 29, at Vancouver, 10.30 p.m. ET, ESPN+
Midwesterners of the Kansas City region are known for hardy constitutions and the magical ability to slow-cook meat. The latter won't help Sporting much this season, but the former should. Conventional wisdom said all SKC needed was a goal-scoring centre-forward and they would contend. With Alan Pulido now in tow, we're about to find out if that's true.

Last season ranking: 10

Next MLS match: Feb. 29, at Orlando, 6 p.m. ET, ESPN+
If it weren't for FC Cincinnati, no team in MLS would be carrying more baggage into 2020 than RSL. Freddy Juarez did yeoman's work last year and also deserved a shot to see what he could do from the start of the season. It's not an ideal scenario in Utah, but neither is it a disaster. Jefferson Savarino is a big loss but with Damir Kreilach, Albert Rusnak and Corey Baird, staying put, this team will be in contention for a playoff spot.
Last season ranking: 13

Next MLS match: Feb. 29, at DC United, 1 p.m. ET, ESPN+
Robin Fraser is finally getting a deserved second chance as a head coach seven years after his dismissal from (doomed) Chivas USA. The Rapids aren't flashy or chock-full of homegrown talent, but there are few interesting players in the mix (Keegan Rosenberry, Jonathan Lewis, Younes Namli, etc.), and Colorado has every chance to be a surprise team this season.

Last season ranking: 19

Next MLS match: Feb. 29, vs. LA Galaxy, 3.30 p.m. ET
An American soccer legend is on the scene in Houston. Tab Ramos' first head-coaching job at a club comes with a high degree of difficulty, but his arrival is renewing hope for a once-proud franchise. The Dynamo's big guns run, and with Colombian dynamo Darwin Quintero now in the fold, they are even more of a must-watch team from an attacking perspective.
Thierry Henry: Coaching in MLS was always my plan
Thierry Henry is embracing the "difficult challenge" ahead in his first season at the helm of the Montreal Impact.
Last season ranking: 23

Next MLS match: Feb. 29, vs. New England, 3 p.m. ET, ESPN+
Best-of-their-generation players don't always make great coaches. Thierry Henry is trying to prove himself after a disastrous run at Monaco by taking on one of the trickier assignments in MLS. With Ignacio Piatti gone, the spotlight is squarely on the notoriously demanding Frenchman.

Last season ranking: 21

Next MLS match: Feb. 29, vs. Toronto, 5.30 p.m. ET, ESPN+
The problem with trying to wield chaos as a weapon on the field is that it can easily slip from your grip and wreak havoc. Matias Almeyda's team lost control at the end of 2019 and paid for it. Now he'll try again, lining up almost the same team (with Chris Wondolowski in his final season), and it promises to be anything but boring.

Last season ranking: 20

Next MLS match: Feb. 29, vs. Real Salt Lake, 6 p.m. ET, ESPN+
There's an adult in charge in Orlando. Oscar Pareja's arrival in Central Florida immediately changed the narrative around a club still looking for its first MLS Cup playoff berth. The man they call "Papi" knows how to win in MLS, and if he can find the goals they need from Dom Dwyer, Nani and Co., the Lions will be formidable this season.
Last season ranking: 18

Next MLS match: Feb. 29, vs. Sporting KC, 10:30 p.m. ET, ESPN+
The Caps are going full Canadian in 2020 after signing Lucas Cavallini to score the goals. Canadian head coach Marc Dos Santos got a free pass in Year 1 in British Columbia, but there's real pressure to improve upon a last place finish.
Last season ranking: 27

Next MLS match: March 1, at Seattle, 3 p.m. ET, ESPN, ESPN Deportes
You know how sometimes your computer starts running really slow and nothing you do seems to fix it, so you decide to take the nuclear option and format the hard drive? That's the Chicago Fire in 2020. How long will it take to install a new operating system?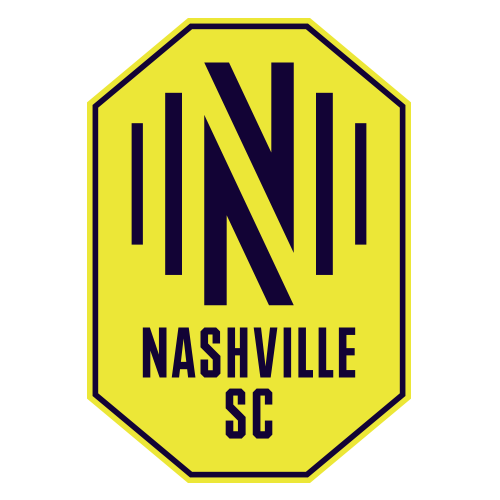 Last season ranking: N/A
Next MLS match: Feb. 29, vs. Atlanta, 8 p.m. ET.
Nashville SC fans are probably too busy learning the lyrics to the club's new anthem, "Never Give Up on You," to be too concerned about the makeup of the roster. Or is that just us?
Herculez Gomez 'taken aback' by Inter Miami's roster build
Herculez Gomez questions Inter Miami's strategy after signing Rodolfo Pizarro for their first MLS season.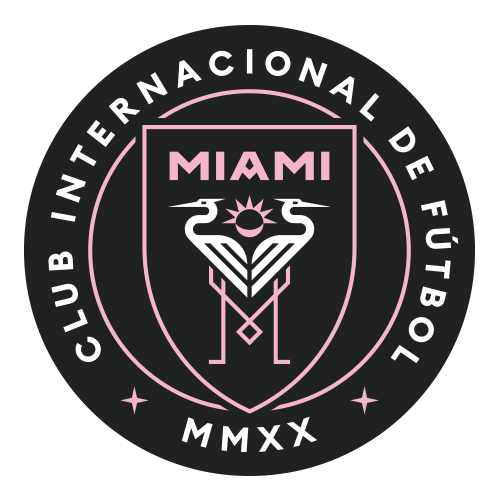 Last season ranking: N/A
Next MLS match: March 1, at LAFC, 5.30 p.m. ET, ESPN, ESPN Deportes
Inter Miami is hitting all the notes you'd expect a brand-new club based in one of the most glamorous cities in America to hit: splashy signings (Rodolfo Pizarro, Lewis Morgan, Wil Trapp) high expectations and David Beckham looking dashing. Of course, all of it is happening in Fort Lauderdale and not actually Miami.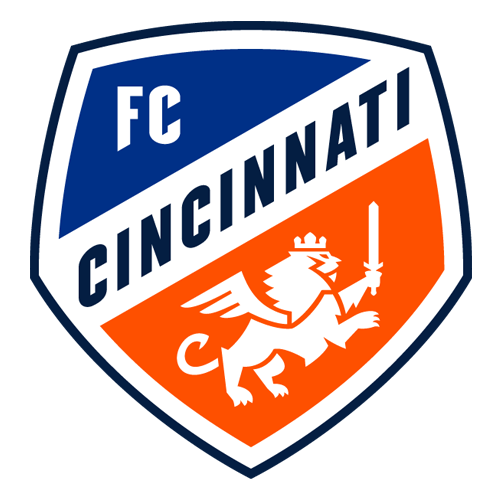 Last season ranking: 24

Next MLS match: March 1, at New York Red Bulls, 1 p.m. ET, ESPN+
We don't have time to hit on all of the problems in Cincinnati-- coach Ron Jans' dismissal, Darren Mattocks' felony charges, etc. -- as the club's second season gets underway, so let's just say that things can only get better on the banks of the Ohio River. We think... although FCC has proven us wrong before.