The second round of World Cup games are done, some teams have already progressed, some have already been eliminated. But what's at stake for those still in it?
Who are we going to see leave early?
Unexpected results in the group stages of World Cups are a bit like fast food: initially very gratifying, but you regret it later on. The shock of Argentina gathering just one point from their first two games, leaving them and Lionel Messi in danger of being knocked out at the first hurdle, was entertaining, but then comes the sobering reality of not having one of this generation's greats in the latter stages of the tournament.
Objectively of course, if Argentina and their captain don't make it through then it's their own fault, but from a neutral perspective, will the tournament be diminished without Messi? Absolutely. It's the same with some of the other big boys: Toni Kroos bailing Germany out gives them a better chance of making it through but their position is precarious, Spain or Portugal could still go out and there's still an outside chance Brazil could fall.
One or two surprises is good, nourishing for the soul and romantic. But ultimately, this is the World Cup: We want the best sides and the best players there for as long as possible.
---
World Cup 2018 must-reads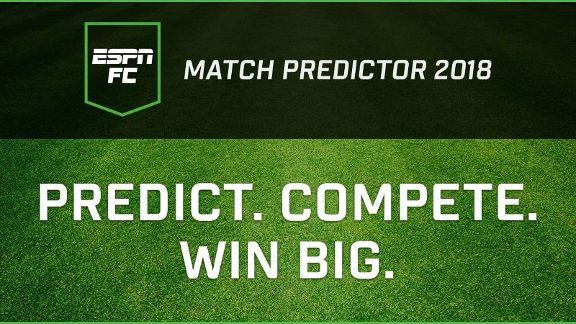 - Make your daily picks with ESPN FC Match Predictor 2018!
- World Cup fixtures, results and coverage
- VAR at the World Cup: A timeline of the tournament
---
How much of a 'World' Cup will it be?
All that said ... it's possible, although perhaps a little unlikely, that only one team from outside Europe and South America will go through to the second round. The only guarantee is that one of Senegal or Japan will definitely qualify. There's a slim chance Mexico could drop out, Iran face a tough task to get past Portugal, anything could happen in Nigeria's group and Australia need France to give Denmark a beating. The rest -- Morocco, Egypt, Tunisia, Panama, Costa Rica, South Korea and Saudi Arabia -- are already packing for home.
This isn't necessarily a problem, as the World Cup is not, after all, supposed to be 100 percent representative of the planet's make-up, and it's still unlikely that a team from outside the World Cup's traditional powerbases will actually win the thing. But a little variety might be nice.
Where should you direct your attention?
We're exactly halfway through the World Cup in terms of games, and it's understandable if fatigue is starting to set in. The good news is that this round, where group games are played simultaneously and where unless you double-screen you will inevitably miss at least one, is a decent time to start pacing yourself. Marathon not a sprint and all that. You've done well so far, you can afford to skip one or two.
So where should you direct your resources?
Groups A and G are done, qualification sorted, and unless you have a particularly special opinion on who finishes top, you can probably give those a swerve. On the other hand Group D is the only one where all four teams have a realistic chance of qualifying (it's also technically possible in F, but South Korea have one foot on the plane), with Argentina clinging on, frankly through no doing of their own.
Whatever you do, don't miss those games -- block off some time on Tuesday and settle in.
Germany couldn't go out ... could they?
If the World Cup was judged on single moments of brilliant catharsis, you had might as well just give Germany the trophy now. Kroos' goal was an astonishing piece of theatre and chutzpah, but it could only have been a temporary salvation. They essentially still need to match or better Sweden's result in the final game -- with a series of head-spinning permutations to consider beyond that -- to avoid becoming the fourth defending champions in the last five tournaments to go out in the first round. They must channel the spirit of Kroos to make it through.
Who'll edge ahead in the race for the Golden Boot?
The five goals in 143 World Cup minutes Harry Kane already has would have been good enough for the Golden Boot in 2006 and 2010. He's one ahead of Romelu Lukaku and Cristiano Ronaldo this year, in what is already a helter-skelter race for the title of top goal scorer. With five potential games remaining for each man, it's perfectly possible that the winner will need double figures for just the fourth time in history, and the first time since Gerd Muller got 10 in 1970.
The question is whether all three men will have a chance to add to their tally this week: Lukaku might miss Belgium's game with England with an ankle issue, while Gareth Southgate could choose to rest Kane with more important tasks ahead. Portugal's game against Iran is a live one so Ronaldo will play, but maybe Denis Cheryshev will pad his own total, or perhaps someone will 'do an Oleg Salenko', and fill his boots in a single game, as the Russian forward did in 1994 against Cameroon.
Chance! Glorious, uncomplicated chance!
If teams cannot be separated by (in order) points, goal difference, goals scored, head-to-head record, head-to-head goal difference, head-to-head goals scored and disciplinary record, then positions will be decided by the drawing of lots. This frankly absurd way of deciding elite-level sport has only happened once before at the World Cup, when Ireland and Netherlands were separated that way in 1990, although only to decide who finished second or third when both had already qualified.
It's unlikely that it will actually happen, but it's possible in Groups B, D, E, G and H. And there would be something marvellous, if sensationally unfair, if it did.