The World Cup will see a number of this summer's top transfer targets in action. David Amoyal rates how likely some rumoured moves are to take place -- before what happens in Russia changes the odds.
Paul Pogba to leave Manchester United: 15 percent
Few players enter the World Cup with more pressure than the former Juventus midfielder. After a difficult season at Manchester United, there has been speculation he could return to the Serie A champions or join Paris Saint-Germain once their Financial Fair Play issues are addressed. But at the moment ,Jose Mourinho is determined to keep Pogba and see how he fits in a midfield that will also feature new addition Fred.
Gonzalo Higuain to leave Juventus: 15 percent
El Pipita has a great opportunity at the World Cup to change the way he's perceived, especially if he gets the opportunity to play, and score, in the final. Higuain also can address concerns over his fitness from the start of tournament -- particularly important since he'll turn 31 later this year and Juventus are looking for around €60 million to even consider selling him this summer. Chelsea could become a logical destination should they hire Maurizio Sarri, the manager who got the most out of Higuain during their time together at Napoli.
---
World Cup 2018 must-reads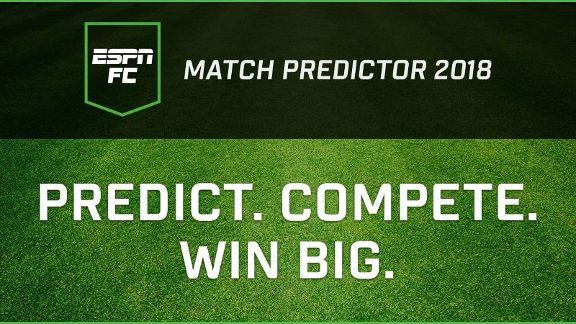 - Make your picks with ESPN FC Match Predictor 2018!
- Welcome to the Alternative 2018 World Cup Fans' Guide
- ESPN FC's experts make their picks
- Marvel's amazing World Cup spoilers
- Revealed: World Cup 2018 Ultimate XI
- Fixtures, results and full coverage
- Team-by-team previews of all 32 nations
---
Mateo Kovacic to Juventus: 25 percent
Massimilano Allegri has always been a fan of the former Inter player, and sees him as an ideal addition to bolster his midfield alongside Emre Can. But while Juve have a great relationship with Real Madrid and Kovacic is open to the idea of returning to Italy, especially if it will give him an opportunity to play regularly, it will be very hard for the current Serie A champions to meet the asking price of around €60m without selling a big name or two. Still, with a strong tournament in Russia, Kovacic could attract the interest of clubs with deep pockets who would be able to meet Real Madrid's demands.
Alvaro Odriozola to Real Madrid: 50 percent
With the other right-back on La Roja -- Dani Carvajal -- expected to miss some time in Russia, Odriozola will have plenty of playing time to showcase his qualities and earn a spot in the starting lineup for the remaining games with Spain and, possibly, with Real Madrid. Los Blancos are the main suitors for the full-back, who has a €40m release clause in his contract, ahead of rivals Barcelona and Manchester United.
Lucas Torreira to Arsenal: 65 percent; to Napoli: 30 percent
After making a name for himself at Sampdoria the past two seasons, the 22-year-old midfielder will look to make a statement on a bigger stage at the World Cup, where can he address concerns over his lack of size. Napoli had identified Torreira as the ideal replacement for Jorginho, who is expected to join Manchester City, but Arsenal have taken a significant lead in the race since they would have no issues paying his exit clause of around €25m. At this point the main issue for the Gunners is meeting Torreira's agent's demands for the player's wages.
Kalidou Koulibaly to Manchester United: 10 percent
After establishing himself as one of the best defenders in Serie A the past three seasons, the Senegalese is ready for the world stage, where he's expected to impress clubs with very deep pockets. That includes the Red Devils, who are looking for a long-term partner for Eric Bailly. But while he had a very close bond to his now-former manager Sarri, which has led some to speculate he could be on his way out, he's seen as the hardest player to replace on Napoli's current club. And with Carlo Ancelotti on board, it's hard to see the Italian club pulling the rug from under their new manager's feet.
Aleksandr Golovin to Arsenal: 30 percent; to Juventus: 10 percent
Being one of the most exciting prospects of his generation and playing the international competition in his home country, Golovin is already on the radar of many big clubs. Arsenal have made inquiries for the 22-year-old midfielder, but CSKA seem resolute to wait until the end of the World Cup to discuss a move, as they are confident his price -- currently in the region of €20m -- will skyrocket due to his good performances with the Sbornaya. The Gunners could face competition from Juventus and Monaco before the race is over.
Xherdan Shaqiri to Liverpool: 65 percent
Despite getting relegated from the Premier League with Stoke, the Swiss winger's future won't be in the Championship next season. The £12m relegation release clause in his contract is tempting for many clubs and especially Liverpool, keen to add more depth to their attack, especially after the deal for Nabil Fekir collapsed. The fairly cheap price and the fact he will be in the spotlight throughout the competition put the former Inter and Bayern Munich player in a good position.
Bruno Fernandes to Roma: 20 percent
The chaotic situation at Sporting CP could make the talented 23-year-old available on a free transfer, and Roma are ready to capitalize on this unexpected development. Prior to returning to Portugal last summer, Fernandes played five seasons in Italy, but while he would be open to a return to Serie A, it will be quite expensive to meet the player's agents demands for commissions and wages. With a strong performance at the World Cup, it's not out of the question that suitors with very deep pockets will also join the race.
Andre Silva to Wolverhampton: 35 percent; to Monaco: 30 percent
Fernandes' teammate on Portugal is in quite a different situation. The former Porto striker is coming off a disappointing season in Serie A, and while he'd be open to a change of scenery, his expensive transfer fee from last summer and Milan's difficult financial situation ensure that he would leave only for a substantial return. But playing alongside Cristiano Ronaldo in Russia may be just what the doctor ordered to re-establish his value, Silva has scored 12 goals in 23 matches with the Portuguese national team, and his agent Jorge Mendes has a strong relationship with both Wolves and Monaco.
Ante Rebic to Borussia Dortmund: 35 percent; Marco Pjaca to Valencia: 25 percent
After a strong finish to the season in the Bundesliga, Rebic is ready to use the World Cup as a springboard for a move to a bigger club. Rebic has been linked to Borussia Dortmund, but they may be reticent to meet Eintracht Frankfurt's current asking price of around €40m, which includes a payment due to his former club Fiorentina. His teammate Pjaca turned his impressive performances at the Euros into a transfer to Juventus, who are now looking to use him to raise funds to increase their odds of landing Sergej Milinkovic-Savic or Joao Cancelo.