Andrea Pirlo, football's undisputed King of Cool, has officially hung up his boots after three seasons at New York City FC and said last call to a storied career in Italy and for his country's national team. No one has come to embody the notion of "cool" more than Pirlo: from his perfectly disheveled hair that would make Ron Burgundy jealous to the fact that he's not impressed by you, ever, Pirlo commanded your attention and admiration. And what about his insouciant style of play -- one that, to the untrained eye, appeared on the verge of lazy but actually belied one of the game's all-time brilliant minds.
Now that he's done on the pitch, it raises the question: Who will replace him as the sport's coolest active player? And how do you define cool, for that matter? It's not something you can quantify; coolness is ethereal and there's no quotient or algorithm that can determine Pirlo's successor.
But that's where we at ESPN FC come in. We've come up with the four players who could take over the mantle of King of Cool.
Living beyond cool: Zlatan Ibrahimovic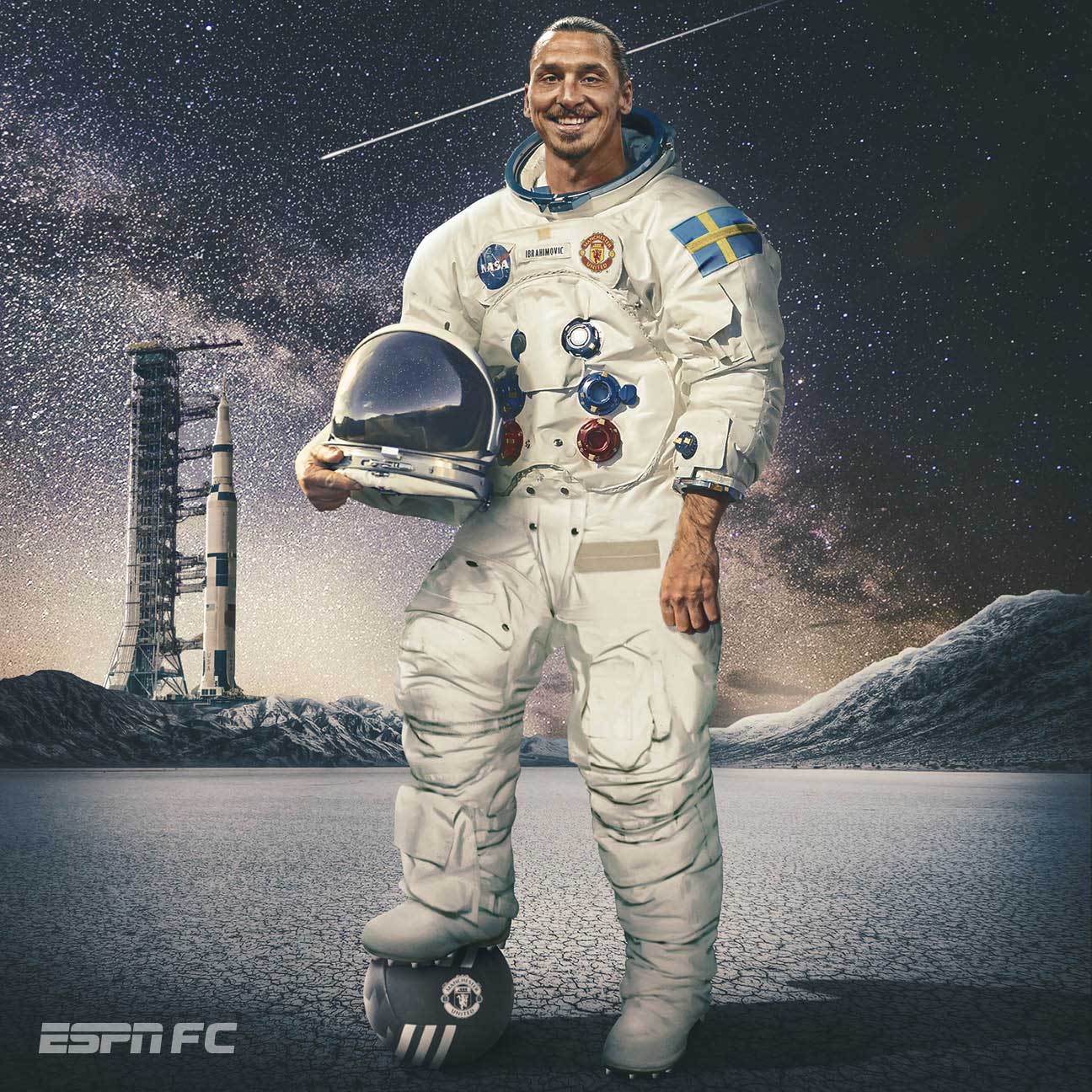 One of the biggest names in the world's biggest sport, Zlatan isn't content to dominate the game: He wants to rule the universe.
Fittingly, he looks like a character from the world's biggest TV show, "Game of Thrones." Cooler than the Night King, Khal Ibra definitely has more charisma than the Dothraki. He made stamps collectible again, has his own verb in the Swedish dictionary and has launched a new fragrance that's probably illegal in nine countries and made of bits of real Zlatan so you know it's good. Brian Fantana would no doubt approve.
A black belt in taekwondo, Zlatan knocks you out with his one-liners, his acrobatic goals and supreme confidence. Whether it's identifying himself with lions, the king of the jungle (or God) Zlatan can carry it off because his larger-than-life persona is matched by larger-than-life performances. His charm is irresistible. Ibra even persuaded to persuade the ever sceptical English of his greatness.
"I need new haters," he wrote on Instagram. "The old ones became my fans."
The badass: Sergio Ramos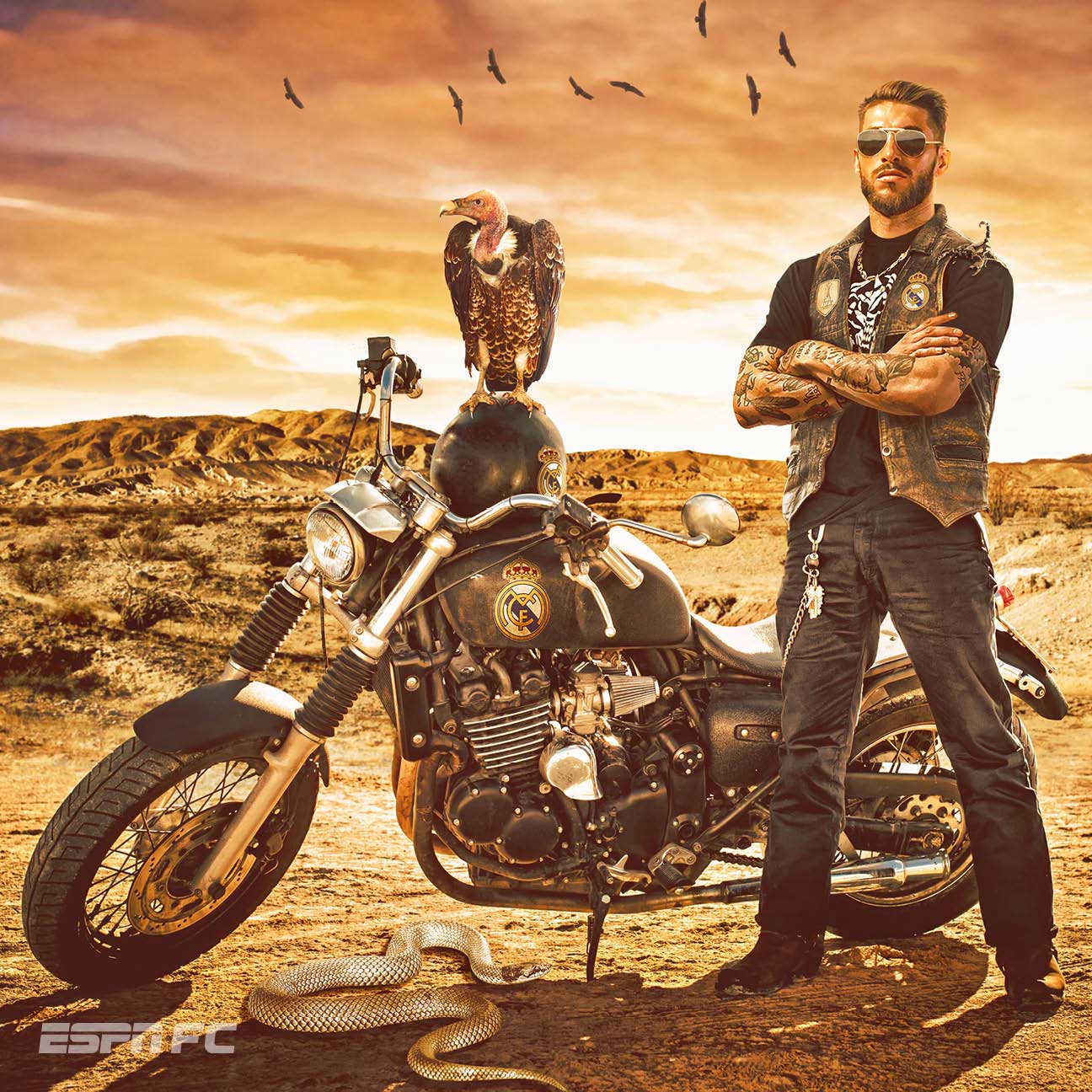 A dead ringer for Val Kilmer, Ramos is the Iceman of football, which presumably makes Gerard Pique his Maverick. Every game of his feels like a variation of that volleyball scene from "Top Gun." A sending off is probably among the deleted scenes. Schooled in Seville, not Miramar, Ramos is a badass who was born to fly. (He also looks equipped to survive the zombie apocalypse.) You lose count of the number of last-second, result-altering headers he has scored over the course of his career to decide Champions League finals and Clasicos.
But that's not all. There have been Panenkas in penalty shootouts and even free kicks. With 69 goals for Real Madrid, you could be forgiven for thinking he's a striker. His old hairstyle, the long locks of youth, were modelled on Claudio Caniggia, Ramos' childhood hero. Watching how he defends at times he seems more Rambo than Ramos.
"You're not hunting him," Trautman says in "First Blood." "He's hunting you." It's the same with Ramos. Part of his cool is the fear he spreads. It chills you to the bone. Just ask Lionel Messi, who has been on the receiving end of Ramos' uncompromising defending.
So uncool, he's cool: Dani Alves
At Juventus, Dani Alves walked around the training ground asking "Why so serious?" Play with my joie de vivre. Giorgio Chiellini said he was like an alien and it's true. It's as if Alves lives in a David Bowie video or one of Tim Burton's eccentric fantasy films.
He's as mad as a hatter. Alves calls this "good crazy," and it's infectious. Guaranteed sunshine 365 days a year with Alves, his singing can get on your nerves and his goofy, irreverent taste in clothes is, shall we say, unique. But he makes up for it by winning you things. Lots of things. Alves has won 33 trophies and 28 of 31 cup finals. Pretty cool, isn't it?
Messi misses him at Barcelona, and Paris Saint-Germain knew that signing him would make Neymar want to be in Paris, too. They love the guy. He's fun to be around. Fun to play with, too, and if you think he's trying too hard with his in-car karaoke and wacky style, he isn't doing it to get noticed.
"Has no one stopped to think fame is s---?" he once asked. Alves isn't in it for the fame. He's in it for the fun.
Cool on a mission: Neymar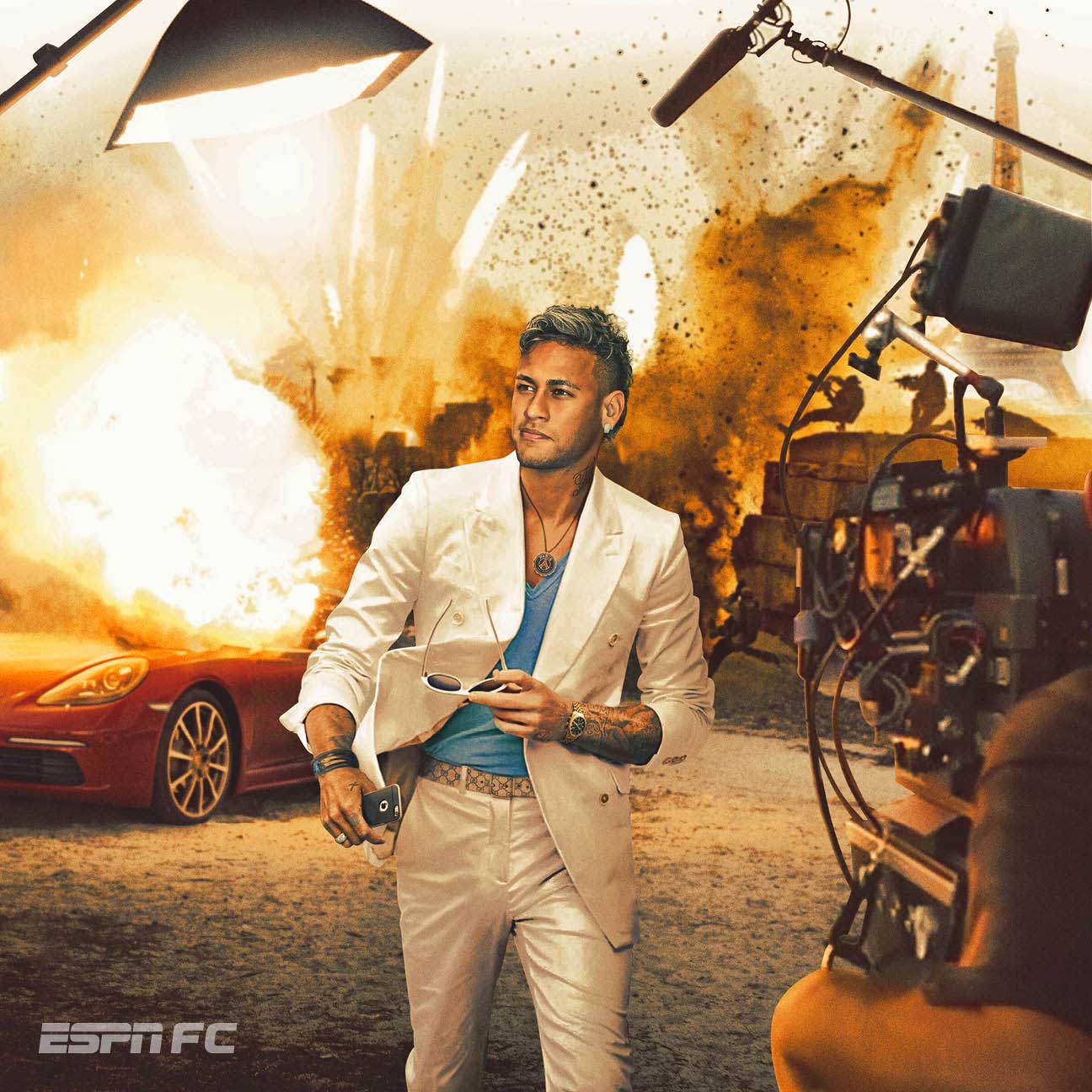 Qatar has stakes in Porsche and Harrods. It owns the Shard in London and the Miramax film studio in Los Angeles. There is a Rothko, a Damian Hirst, a Cezanne and a Francis Bacon in the Al-Thani family art collection. Prestige assets. Status symbols. Something to show their friends. Toys to play with. As well as investments.
Now imagine if they bought Neymar for their football club, PSG. That would be cool, wouldn't it? Yes -- unless you're a Barcelona fan. PSG lost their cool when Ibra left. They reacquired it signing Neymar. All for €222m.
Neymar is the best player in the world under 30, flashier than the Eiffel Tower on any night, hungry to make it on his own and step out of Messi's shadow. Getting Alves to snatch the ball away from Edinson Cavani before a penalty or free kick is definitely not cool, but with more skill and trickery than the Cirque du Soleil, all is forgotten.
"O Ney" is the new "Ole!" His goals get you up and off your seat. And when he isn't scoring contenders for the Puskas Award, it's all about the Ballon d'Or. Winning PSG their first Champions League and Brazil their sixth World Cup would probably do that for him. It'd be even more sensational than the summer just gone.