Liverpool became the third team to go a full year without losing a Premier League match. Here are the stats behind that success...
The Toe Poke Daily is here every day to bring you all the weirdest stories, quirkiest viral content and top trolling that the internet has to offer, all in one place.
Jump to: Griezmann's QB arm earns praise from Kansas City Chiefs | Alaba beats Gnabry at beer pong, taunts him with own celebration
As if restoring their 13-point lead at the top of the table in their first game of 2020 was not impressive enough, Liverpool achieved a truly remarkable feat by beating Sheffield United on Thursday.
Their 2-0 win at Anfield on Jan. 2 ensured that they completed an entire year without suffering a defeat in the Premier League.
As such, Jurgen Klopp -- ranked No. 1 among the world's top coaches in ESPN's FC 100 -- join an exclusive group of teams to go a full 365 days unbesmirched in the competition.
Here are some of the more pertinent and interesting stats behind their incredible run of form.
1. Liverpool have tasted defeat on precisely zero occasions since Jan. 3, 2019 when they lost 2-1 at Manchester City. That win cut Liverpool's lead at the top of the table to four points and, despite that being their only league defeat of the 2018-19 season, City subsequently overtook them and claimed the title. Since Liverpool's last league loss, City have been beaten six times while Manchester United (11), Chelsea (12), Arsenal (12) and Tottenham Hotspur (15) have all hit double digits in the "L" column.
2. Since that fateful day, the Reds have played 37 times; winning 32 matches, drawing five and amassing a hefty 101 points in the process -- nine more points than City, their next closest rival.
3. Liverpool are only the third Premier League side to go a full year without loss. The Arsenal "Invincibles" title-winning team of 2003-04 eventually went 49 games unbeaten, while Chelsea went 40 matches without defeat between October 2004 and November 2005 as they won back-to-back championships under Jose Mourinho.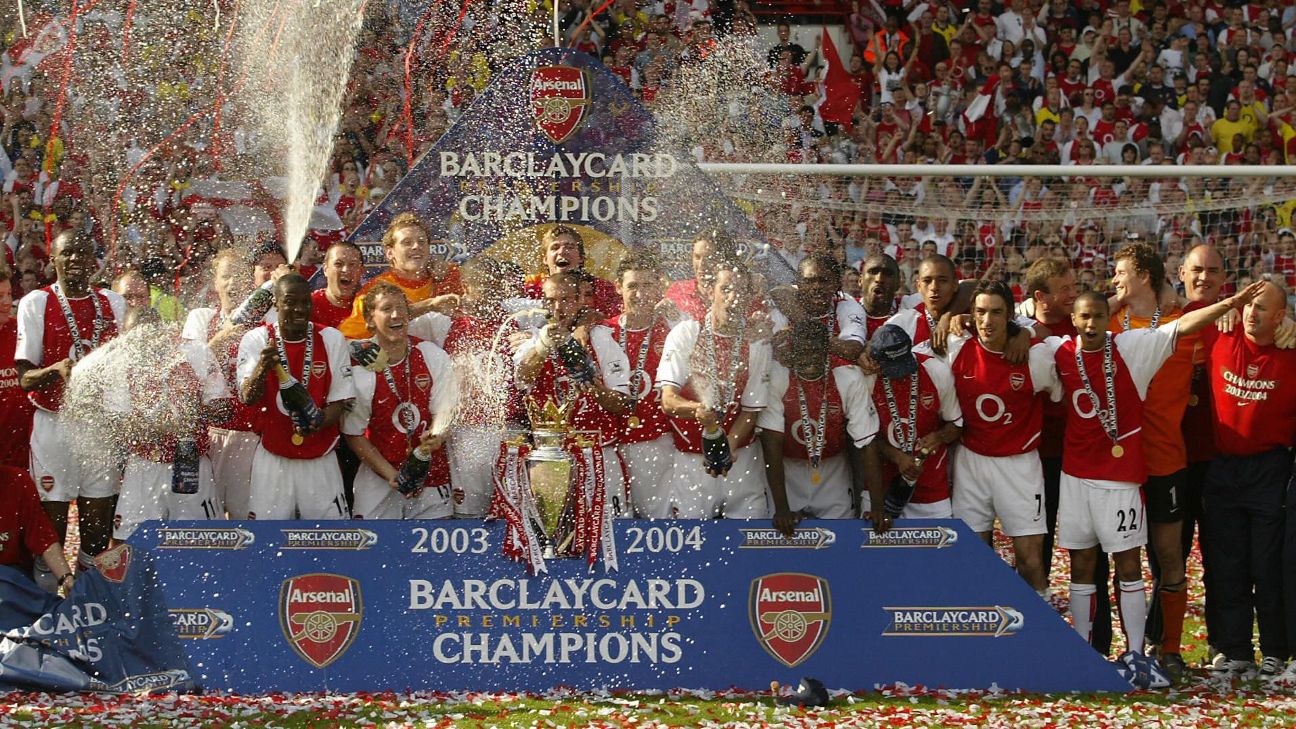 4. Since losing at City last year, Liverpool have been hoovering up Premier League points at a rate of 2.73 per game. To put that in perspective, City only managed an average haul of 2.63 per game when they won the 2017-18 title with a record-breaking 100-point total.
5. Mohamed Salah and Sadio Mane's goals against Sheffield United saw Liverpool score for a 29th consecutive Premier League game -- a streak that has only been bettered twice, by Arsenal (55 games) between 2001 and 2002, and Manchester United (36) between 2007 and 2008.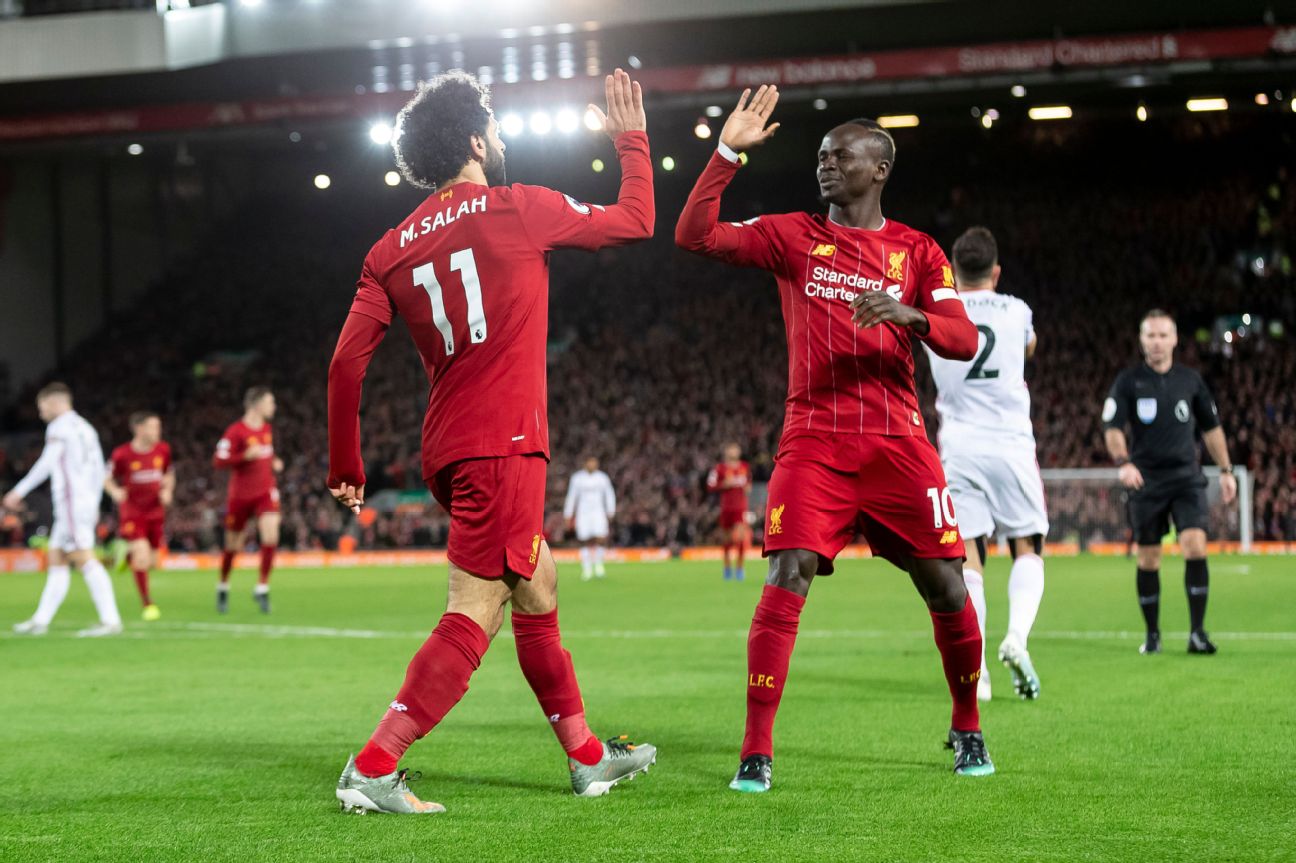 6. Over the course of the Reds' undefeated year, Mane has been their most prolific goal scorer, pitching in with 25 goals, six more than strike partner Salah. Roberto Firmino (10) is the only other player to contribute more than six goals.
7. Trent Alexander-Arnold has provided the most assists with 17, though opposite full-back Andy Robertson has hardly been shirking either, pitching in with another 13 assists from the left flank.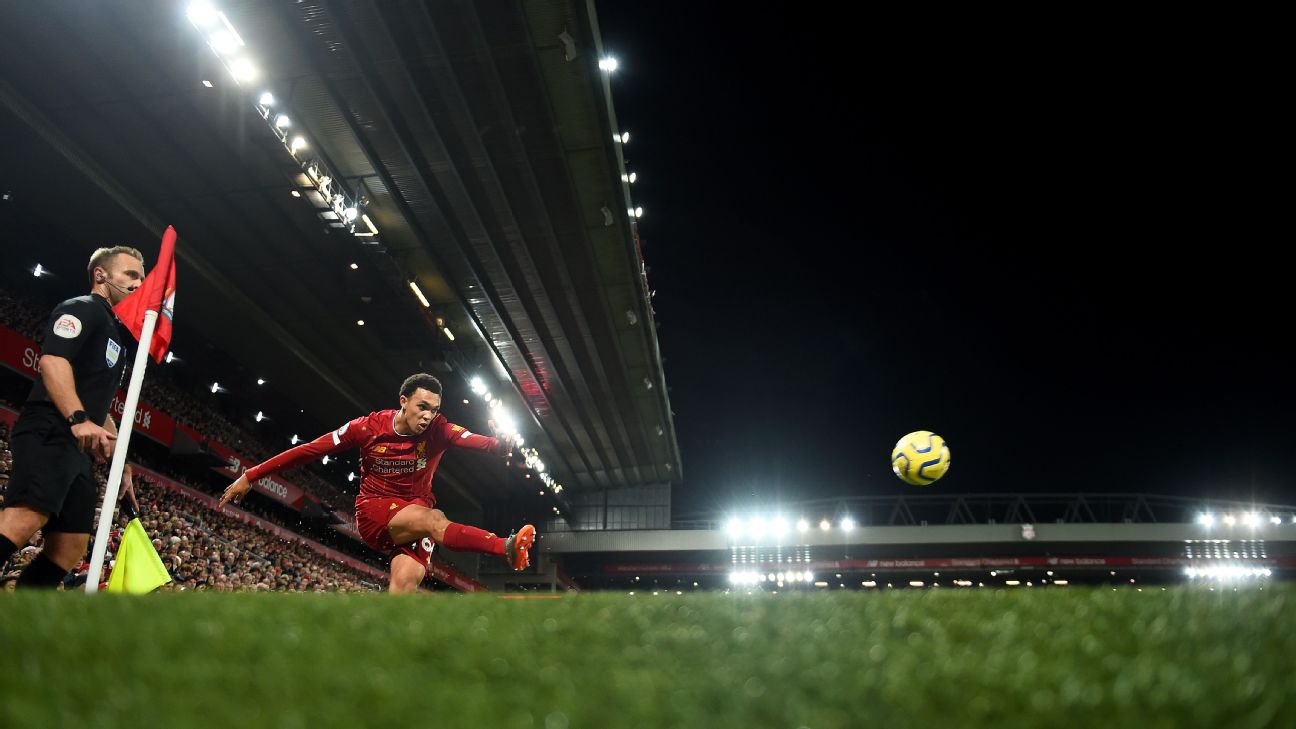 8. At the other end, Alisson and the rest of his defensive cohorts have kept a thoroughly impressive 16 clean sheets.
9. Without wishing to put a downer on proceedings, Liverpool still have a long way to go to break the all-time record for a top-flight unbeaten streak, with the great AC Milan team of the early 1990s romping to a sequence of 58 games undefeated over 672 days between May 1991 and March 1993.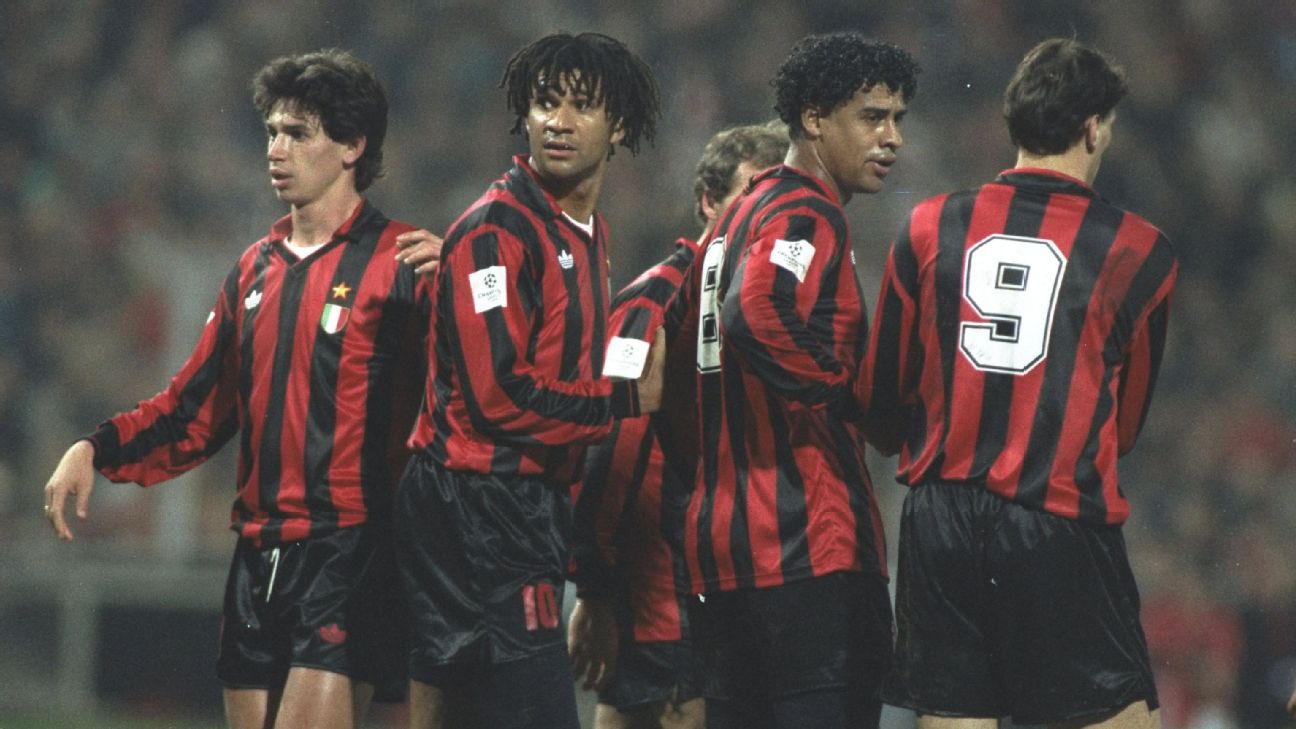 10. To match that legendary Milan team, the Reds would have to remain unbeaten for the rest of this campaign and then carry on their run into the following season -- right up until Nov. 5 to be precise.
Griezmann's QB arm earns praise from Kansas City Chiefs
Antoine has been practicing 👀🎯

🎥: @AntoGriezmann pic.twitter.com/qiPFvwPePe

— Kansas City Chiefs (@Chiefs) January 1, 2020
Like Harry Kane and Carli Lloyd before him, Antoine Griezmann has proven that when his current football career comes to an end, there's always scope for him to forge a second path in the NFL.
Indeed, Griezmann has already been "scouted" by the Kansas City Chiefs, who commended the Barcelona forward on his quarterback skills after demonstrating them in an Instagram video.
Griezmann's QB arm caught the eye after he successfully knocked the antlers off a small ornamental reindeer with a pigskin lobbed from the other side of his lawn.
Not sure if that's exactly what most NFL teams are looking for, but the Chiefs definitely seem keen.
Alaba beats Gnabry at beer pong, taunts him with own celebration
David Alaba hit Serge Gnabry with his own celebration 😂 pic.twitter.com/HHsvYZXRYp

— ESPN UK (@ESPNUK) January 3, 2020
If you're wondering how Bayern Munich stars David Alaba and Serge Gnabry got up to on New Year's Eve, then wonder no longer.
Turns out the pair rang in 2020 with a lively game of beer pong.
Dressed up to the nines in a sharp suit, Alaba begins by taunting his opponent only to back it up with ruthless accuracy.
Given the strict nutrition plans footballers adhere to these days, we can only imagine Gnabry was forced to down a cup of wheat germ and raw courgette puree.