Manchester City star Raheem Sterling was the latest footballer to be snapped pulling a silly expression, and he was quick to acknowledge the king of the genre -- Manchester United's Phil Jones...
The Toe Poke Daily is here every day to bring you all the weirdest stories, quirkiest viral content and top trolling that the internet has to offer, all in one place.
Jump to: Fan willing to exchange own mother for Felix's shirt | Bellerin wears custom Arsenal kit for wildlife cause
Having already sealed qualification, Manchester City rounded off their Champions League group stage campaign with a comfortable 4-1 win over Dinamo Zagreb on Wednesday.
In all honesty, the game was won at a canter, freeing up Raheem Sterling to steal the limelight with his unfortunate expression caught mid-shot by pitchside photographers.
Indeed, Sterling found time to pay humble tribute to Phil Jones, a giant of the contorted grimace scene, by acknowledging his truly gruesome gurn for the ages.
Phil Jones would be proud 😂😂😂 pic.twitter.com/tiWXXYgCxm

— Raheem Sterling (@sterling7) December 11, 2019
Incredible scenes. The Maestro would be proud.
Of course, Jones is head and shoulders above the rest when it comes to this kind of thing, with the Manchester United defender amassing a daunting portfolio of dread-inducing visages over the years.
Phil Jones makes his first league start of the season today for Manchester United.

You know what that means! pic.twitter.com/y0NUWxT3J4

— ESPN UK (@ESPNUK) November 24, 2019
Sterling's effort is the latest addition to the pantheon of football stars pulling funny faces.
Thank you to everyone who posted & sent me this 😂😂😂😂😂😂 pic.twitter.com/O7tmOSYR38

— Marouane Fellaini (@Fellaini) August 8, 2017
Those who say the Belgium midfielder left Old Trafford with no legacy must have forgotten his being face rearranged while playing for Manchester United in the 2017 UEFA Super Cup clash with Real Madrid. It was even immortalised as a mural in Melbourne, Australia.
Jung Woo-young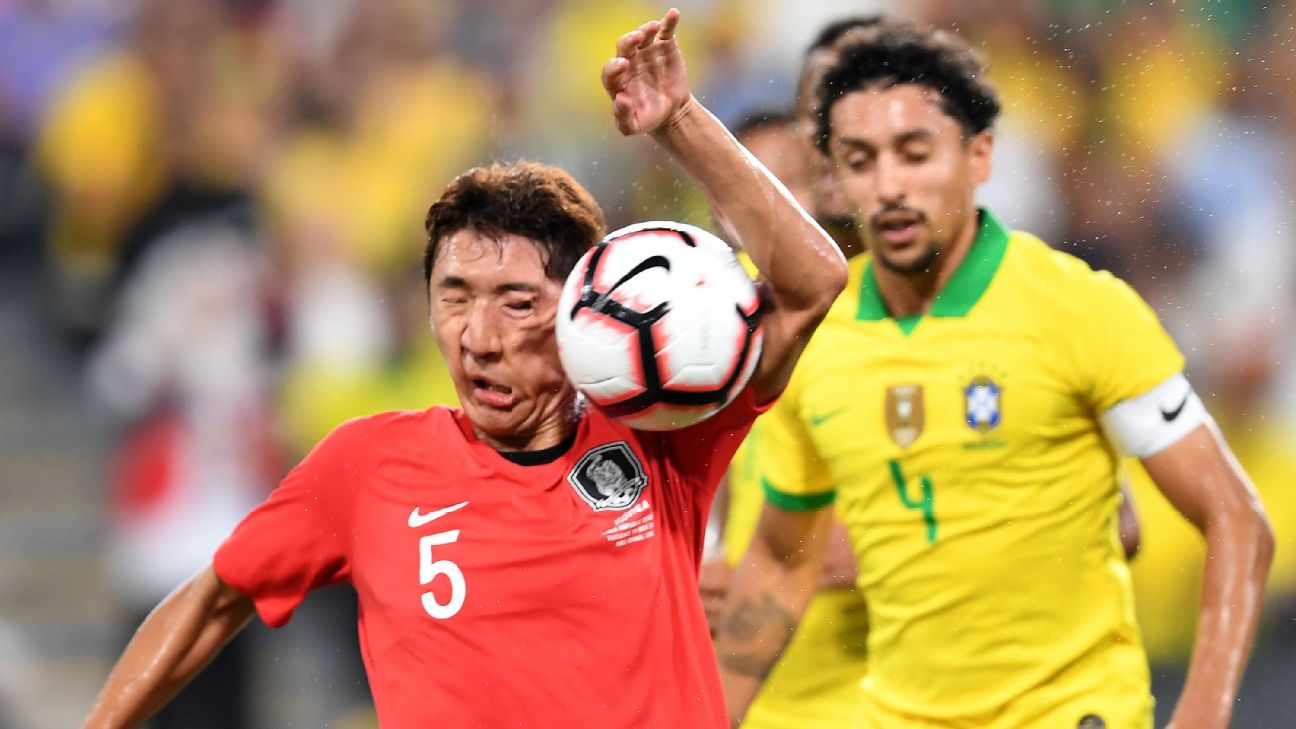 The South Korea international suffered a similarly unfortunate "face melt" moment while playing against Brazil last month.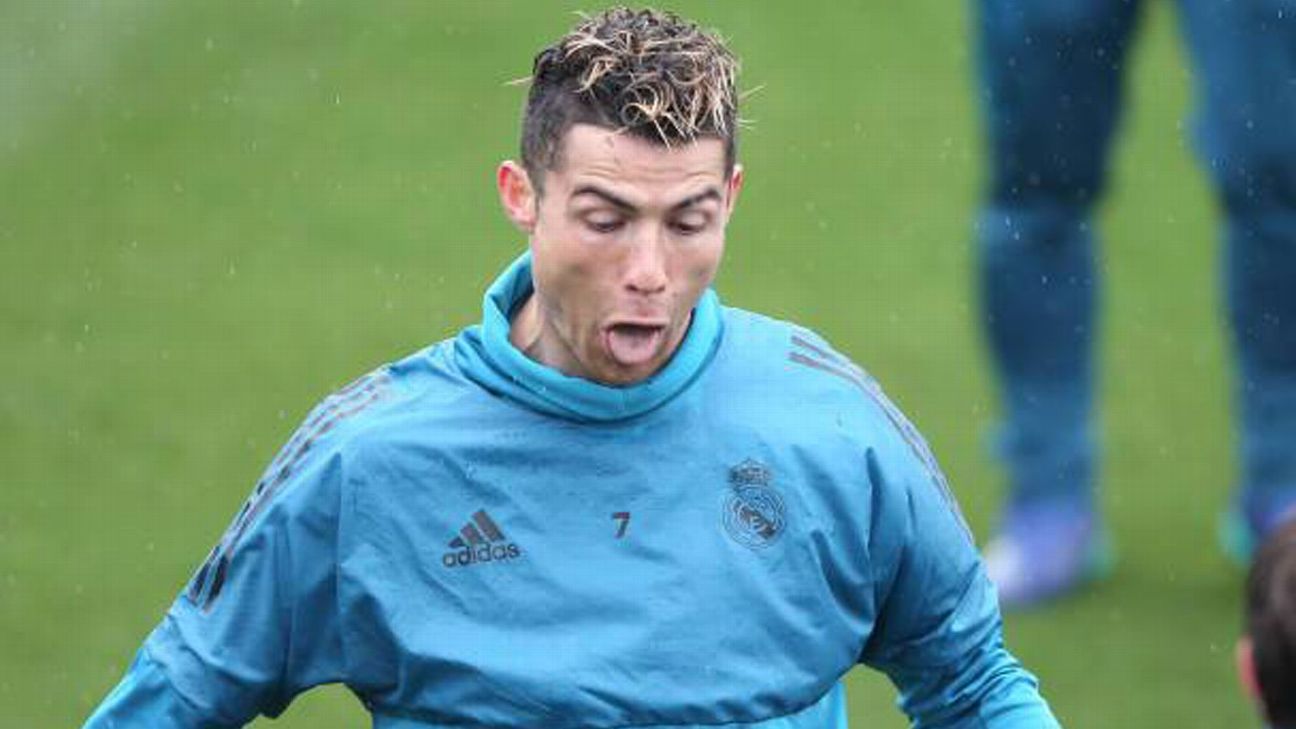 The Portugal star appears to be coughing up a hairball during this training session at Real Madrid.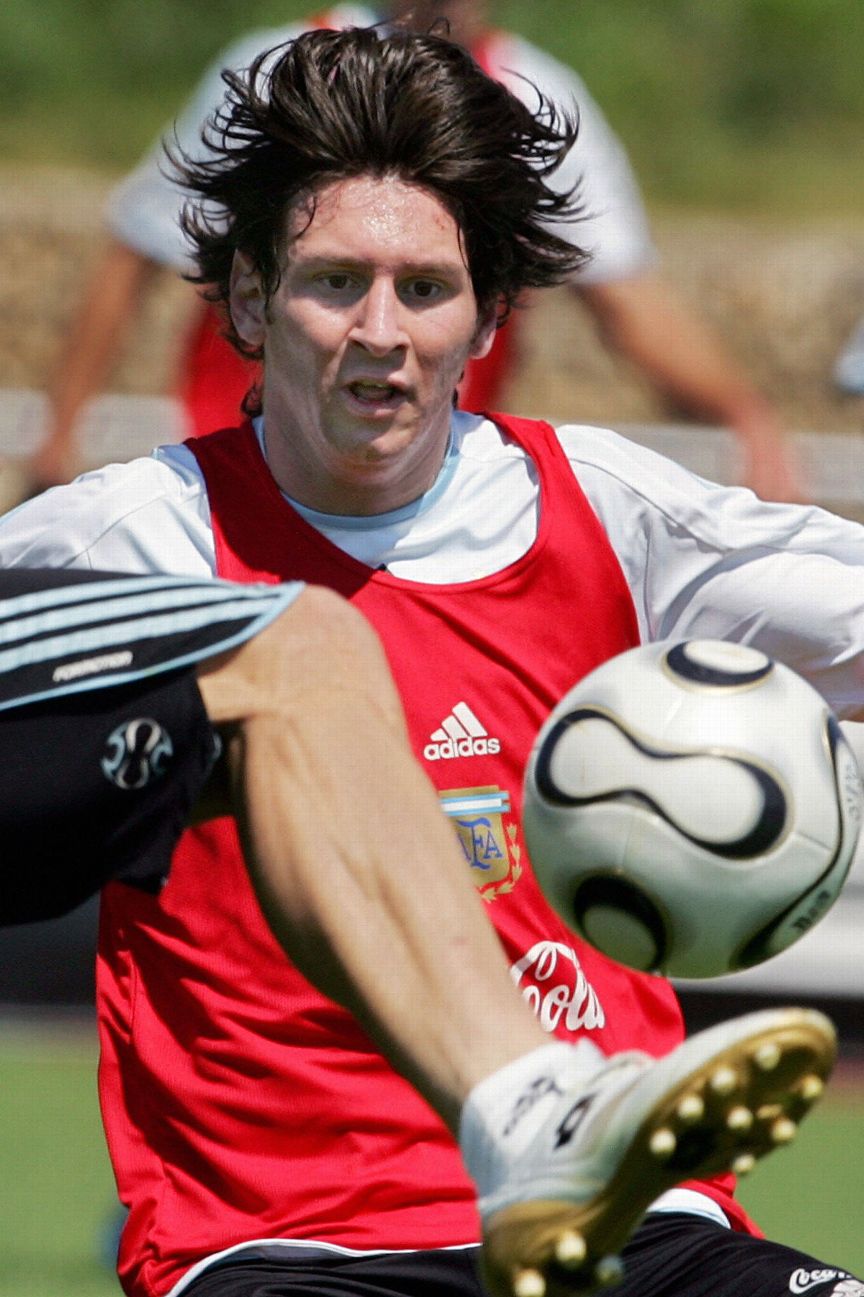 This picture of a young Messi was taken in 2006, around the time that the beehive-sporting Amy Winehouse's musical career was really taking off. Coincidence? Yes.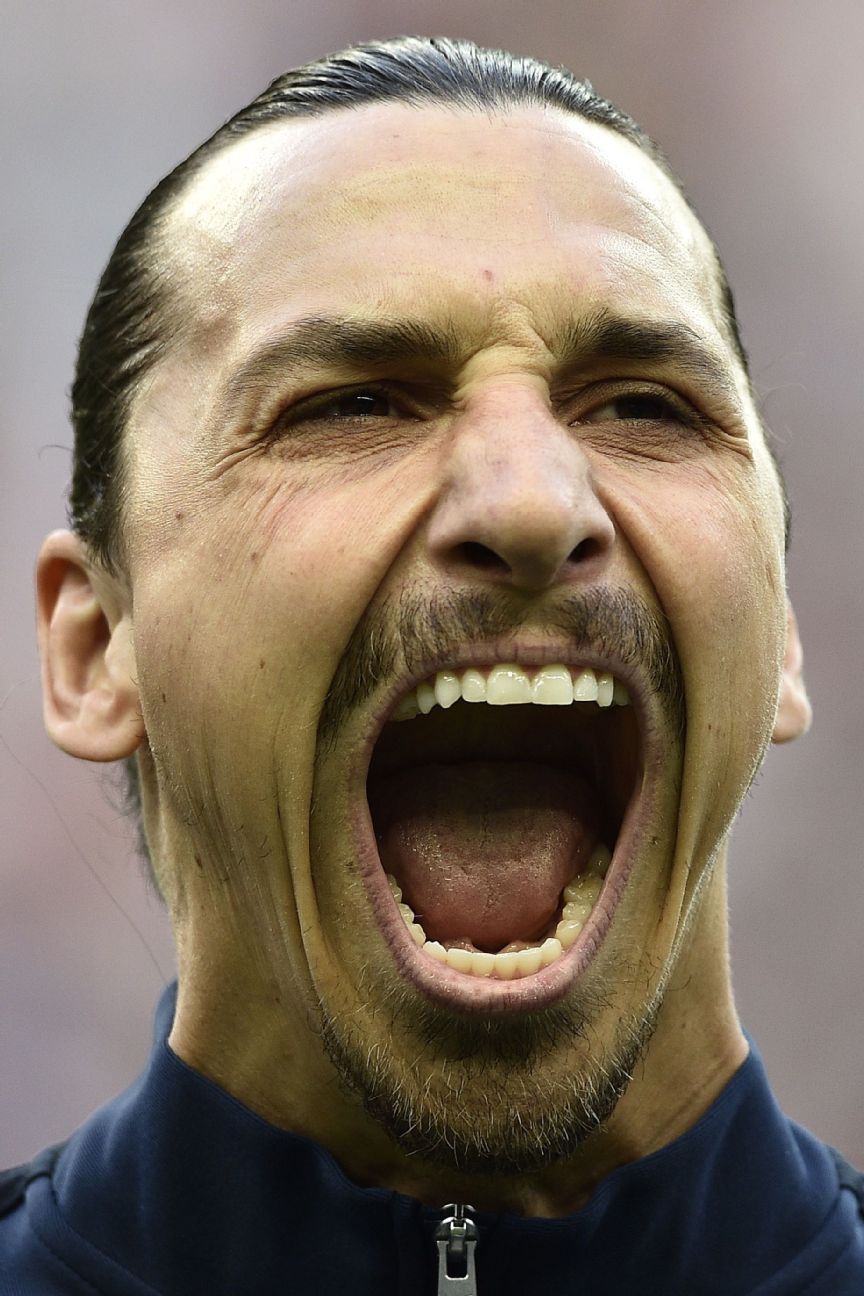 The big man refers to himself as a lion for a reason...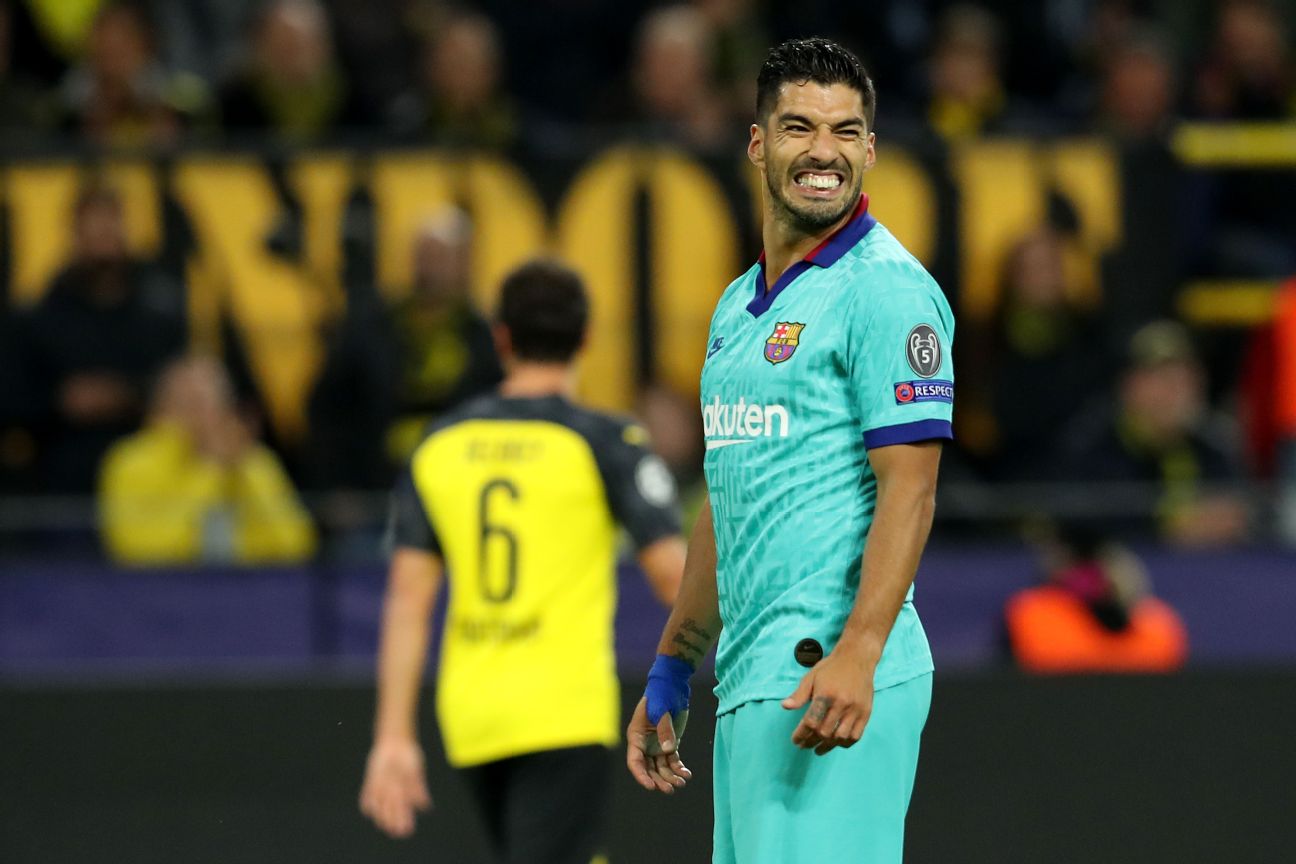 As ZZ Top might have sang: he's got teeth, and he knows how to use them...
Fan willing to exchange own mother for Felix's shirt
Fotogalerias - João Félix brilhou e acabou a receber proposta 'indecente' https://t.co/SvkIW68khn

— Diário Record (@Record_Portugal) December 11, 2019
The sight of fans desperately trying to get hold of players' shirts is becoming commonplace in football, with hand-written placards begging for sweat-sodden garments on show at stadiums the world over.
However, one young Atletico Madrid supporter took things to a whole new level this week by promising to exchange a member of their immediate family for Joao Felix's jersey.
Spotted in the crowd at the Metropolitano during Atleti's midweek Champions League game against Lokomotiv Moscow, the sign read: "Joao, I will swap my mum for your shirt."
This isn't the first time a blood relative has been offered up for a shirt either, with one Argentina fan promising to give away his sister to get his hands on Lionel Messi's jersey a couple of years ago.
"Messi, te cambio a mi hermana por tu camiseta."

Lo que genera el genio argentino. ⚽️🔝 pic.twitter.com/2wEqDbovnB

— Fan10 (@SoyFan10) October 6, 2017
Whether or not the youngster's sister was aware of her place in the bargain remains unknown.
Bellerin wears custom Arsenal kit for wildlife cause
Arsenal. Environment. Clothes. pic.twitter.com/J9sVWe4wYX

— Héctor Bellerín (@HectorBellerin) December 11, 2019
As far as socially conscious young footballers go, Hector Bellerin is the crown prince among them.
The Arsenal full-back has carved his niche as a fashion-focused, environmentally-aware professional of late, continuing in his mission to raise awareness over the future of the planet and looking damn sharp while doing so.
Indeed, the two worlds have now combined for him, with Bellerin stepping out in a custom-made Arsenal shirt bearing the sponsor's marque of the World Wildlife Fund (WWF).
Borrowing from Gareth Bale's new catchphrase, Bellerin posted several photos of his latest outfit on social media along with a list of his own personal priorities.
As well as the WWF logo, the shirt also features the Spaniard's name and number rendered in a leopard skin pattern along with references to his beloved Weimaraner dog, Otto, in the graphics on the collar and cuffs.
Suave.