Lionel Messi was guest of honour all weekend at Turki Al-Sheikh's mansion, and the Almeria owner made his pitch to sign the Barcelona star....
The Toe Poke Daily is here every day to bring you all the weirdest stories, quirkiest viral content and top trolling that the internet has to offer, all in one place.
Jump to: Who's that wearing Michy Batshuayi's shirt for Belgium? Cos it ain't Michy Batshuayi
UD Almeria were under a little more pressure than usual on Sunday as a host of big-name football stars watched their Segunda Division tie against Elche.
After facing Brazil in Riyadh on Friday, several members of the Argentina squad including Lionel Messi, Sergio Aguero and Paulo Dybala hung around to watch Almeria at the home of the club's Saudi owner, Turki Al-Sheikh.
November 16, 2019
Almeria and Elche produced a slightly underwhelming 1-1 draw in Spain's second tier on Saturday, but that didn't stop Al-Sheikh from sharing a positive message alongside Messi after the final whistle.
"I'm happy to have Messi once again in my home," the Almeria chief said in a video posted on Twitter.
"I am sad because we could only draw, but still we hope that next year we [Almeria] will play you [Barcelona]."
November 16, 2019
Messi was guest of honour at Al-Sheikh's mansion all weekend, with the pair sharing several photos and videos of the jaunt.
November 14, 2019
On Thursday, the day before the Brazil game, Al-Sheikh posted a video with Messi in which he made his transfer pitch to the five-time Ballon d'Or winner, saying with a chuckle: "I hope to have you in my team after five years, when you are more cheap than now!"
November 14, 2019
After making his first trip to Saudi Arabia in five years Messi, who scored the only goal in Argentina's 1-0 win over Brazil, is now set to return to the country again in just a few weeks' time when Barca take on Valencia in the Spanish Super Cup semifinals in early January.
Who's that wearing Michy Batshuayi's shirt for Belgium? Cos it ain't Michy Batshuayi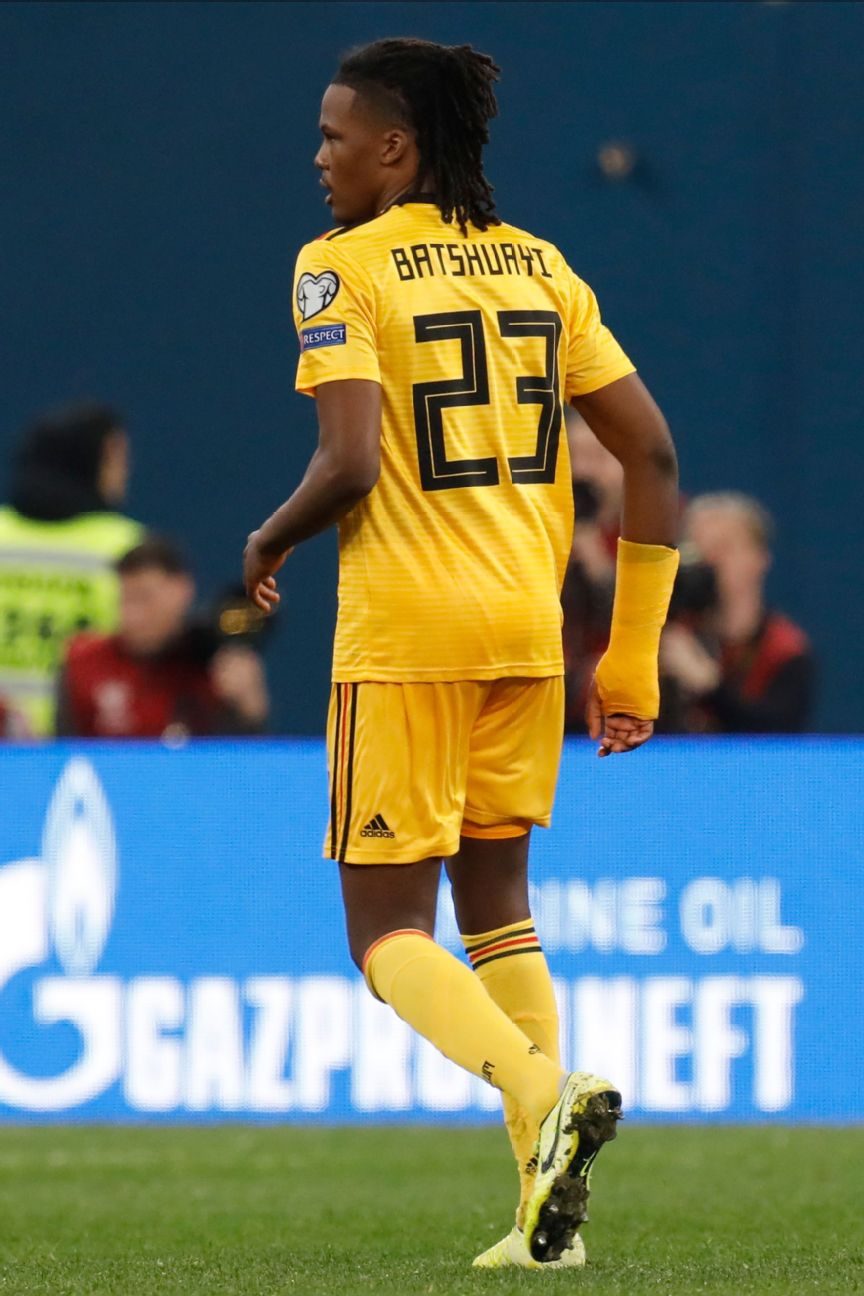 There were curious scenes during Belgium's victory over Russia on Saturday as Dedryck Boyata took to the pitch wearing somebody else's shirt entirely.
Indeed, despite managing to put on the correct shorts, it was noticed that Boyata had started the game while accidentally wearing a jersey belonging to substitute Michy Batshuayi.
Several bemused fans sought an explanation on social media, with Batshuayi himself duly responding on Twitter that Boyata "realised his dream."
The mistake was obviously pointed out to Boyata at half-time as the Hertha Berlin centre-back emerged for the second period with his own name and number on his back.
The Red Devils went on to win 4-1 via goals from Thorgan Hazard, Eden Hazard (2) and Romelu Lukaku.