Verstappen chases down Hamilton to win the French GP
Max Verstappen overtakes Lewis Hamilton on the penultimate lap to win his third race of the 2021 F1 season.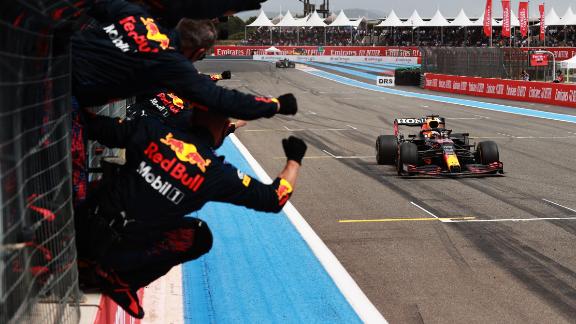 Mercedes' pit stop plan backfires as Verstappen undercuts Hamilton
Lewis Hamilton emerges from the pits behind Sergio Perez and Max Verstappen.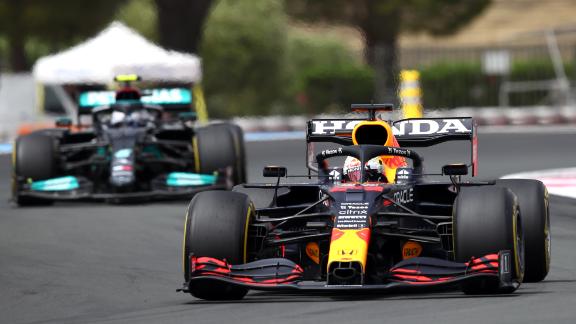 Hamilton takes the lead on Turn 2 after Verstappen locks up
Max Verstappen loses the lead on the first lap after he runs off the track on Turn two.
FRENCH GRAND PRIX
QUALIFYING
Verstappen and Hamilton to start at the front
Max Verstappen takes pole position ahead of the French Grand Prix followed by Lewis Hamilton in second.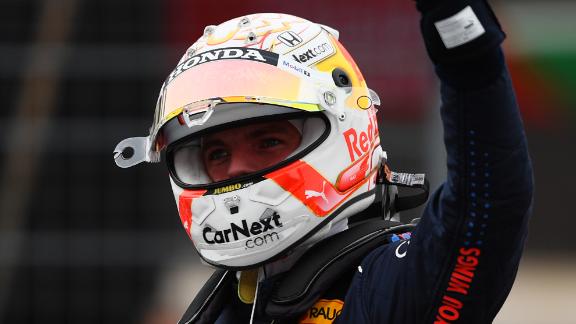 Out of control spin from Schumacher stops Q1
Mick Schumacher sends his Haas hard into the barrier causing his front wheel to break on the axel.
Tsundoda red flags Q1 in 3 minutes
Yuki Tsunoda spins off track, hitting the barrier to stop the first qualifying session in the first three minutes.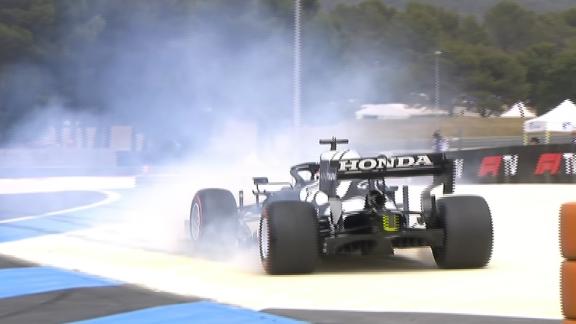 Verstappen out-classes the rest in FP3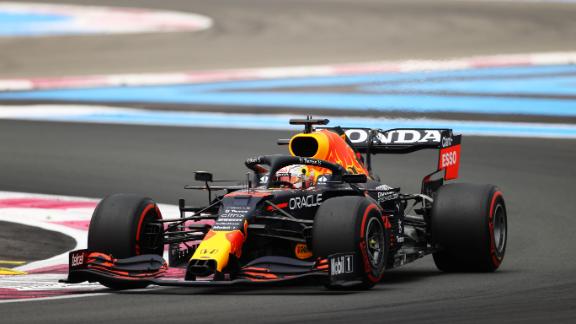 Verstappen hoping for another battle with Hamilton at French GP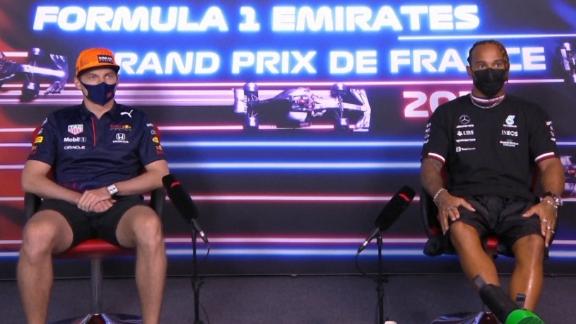 Hamilton locks up at the restart as Sergio Perez wins in Azerbaijan
Lewis Hamilton skids off the track at the restart as Sergio Perez wins his first Grand Prix with Red Bull.
Verstappen out after rear tire fails on the main straight
Max Verstappen crashes despite leading in Azerbaijan because of a rear tire failure.