The Memphis Grizzlies opened the regular season with a 103-91 home win over the New Orleans Pelicans on Wednesday. During the game, Grizzlies forward Chandler Parsons heard boos from some of the crowd after missing free throws in both halves (he finished 1-for-5 from the line).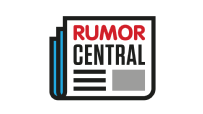 In postgame interviews, Parsons, his teammates and Grizzlies head coach David Fizdale were not happy with the vitriol from some of the fans.
"Booing Chandler is just booing Mike [Conley] or booing myself," Marc Gasol told The Commercial Appeal. "We are one team, and I don't know what's going through people's minds, but we need to support him."
Conley added: "The fans got to give him a break, man. He's working."
After signing a four-year, $94.4 million contract during the summer of 2016, Parsons struggled in his first season with the Grizzlies in 2016-17 (6.2 ppg, 2.5 rpg, 1.6 apg) and played just 34 games as he dealt with lingering knee issues.
To begin this season, Fizdale is using Parsons off the bench. Against the Pelicans, Parsons played 15 minutes and put up six points, four rebounds and one steal.
"They can boo me, they can sarcastically cheer me, they can do whatever they want," Parsons said. "It's tasteless, man, it makes no sense. ... I don't know them personally, so it's just a little strange to me, but that's sports."
-- Nick Silva