Throughout training camp and the preseason, there was speculation that Allen Crabbe would begin his first season with the Brooklyn Nets as a backup, and that will likely be the scenario.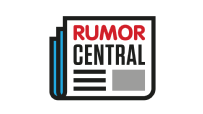 "It's still to be determined," head coach Kenny Atkinson told the New York Post. "Still have to look at everything, and he [Crabbe] is a part of that. [We'll] look at his progression. That being said, I do like how that group played together, that starting five. But nothing is set in stone yet."
Atkinson's first unit when the Nets play the Indiana Pacers on Wednesday could include Jeremy Lin and D'Angelo Russell in the backcourt, and DeMarre Carroll, Rondae Hollis-Jefferson and Timofey Mozgov in the frontcourt.
That will leave Spencer Dinwiddie, Caris LeVert, Crabbe, Trevor Booker and Quincy Acy as the main backups in Atkinson's rotation.
Crabbe, the highest paid player on the team, making $19.33 million for the 2017-18 season, wants to start but won't push the issue.
"Whether it's me starting or coming off the bench, it's not my call," Crabbe said. "It's up to the coaches."
-- Nick Silva