Memphis Grizzlies head coach David Fizdale was thought to be leaning towards a starting forward tandem of James Ennis III and JaMychal Green when the 2017-18 NBA regular season tips off, and that will indeed be the case. This means Chandler Parsons will start the season as a backup.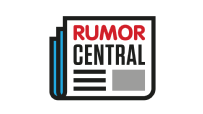 "I'm going to look at some other guys in the starting lineup, and that way I'll put him [Parsons] in a position to have success since he's coming back from [injury]," Fizdale told The Commercial Appeal. "I'm still not going to have kid gloves on him. When it's time to go, it's time to go. Obviously, I'll be pushing him to play great minutes for us."
Parsons has been dealing with knee issues for a long time, and after three surgeries, the last one in March, he understands the decision by Fizdale. In addition to coming off the bench, Parsons will also get a fair share of time at the power forward position this season.
"It's only fair until I get my rhythm and I get my minutes up," Parsons said. "I want to make sure I'm playing every game. It makes the most sense to start off by coming off the bench to give that starting five some time to create chemistry and get into a routine."
Fizdale's starting five will include Mike Conley Wayne Selden, Ennis III, Green and Marc Gasol. The main backups coming off the bench should be Mario Chalmers, Tyreke Evans, Dillon Brooks, Parsons and Brandan Wright.
The Grizzlies need Parsons to stay healthy, as they still owe him $72.3 million through the 2019-20 season.
-- Nick Silva