Since Torrey Craig decided to play for the Denver Nuggets during the 2017 Las Vegas Summer League in July, the 26-year old guard has impressed his coaches, management and teammates with defense and hard work. In the first few days of training camp, Craig continues to look like a potential find for the Nuggets.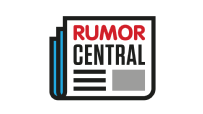 "Oh, I love that kid, man. Torrey Craig is a player, guys. I'll tell you right now, Torrey Craig is a player," Nuggets coach Michael Malone told BSN Denver. "He isn't a two-way [contract] player -- that's what he is right now -- but, make no mistake, he is an NBA player."
As Malone mentioned, Craig is under contract via a two-way deal, which means he can only spend 45 days with the Nuggets during the season. The Nuggets can convert Craig's deal to an NBA contract, but that likely won't happen as the team already has 15 players who are set to be on the roster this season. That scenario for Craig could change if the Nuggets make a trade to open up a roster spot.
Craig, undrafted out of the University of South Carolina Upstate in 2014, played in Australia and New Zealand before signing with the Nuggets in July.
"Now that I got my foot in the door, I gotta see what else I can get out of it," Craig said.
-- Nick Silva