Jonathan Isaac, the No. 6 selection in the 2017 NBA draft, strained his left hip during Monday's game against the Dallas Mavericks, and just to be safe, the Orlando Magic have decided to sit their prized rookie for the last two games of the Orlando Summer League.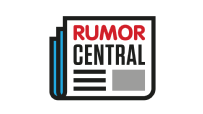 "On something like this, you always err on the side of caution," Magic general manager John Hammond told the Orlando Sentinel. "We had a chance to see him play. I thought he played extremely well when he had the opportunity given to him. I don't want to say we've seen enough, but we saw what we were hoping to see."
Isaac played 18.6 minutes in three games and averaged 10.3 points, 8.0 rebounds and 1.7 blocks.
"I'm happy I got some jitters out," Isaac said. "I was able to showcase what I can do a little bit. Obviously, I wanted to play more and help the team more. But, unfortunately, I can't."
-- Nick Silva