Editor's note: This is part of a weeklong look at the Pro Football Hall of Fame Class of 2018, focusing on plays, moments or defining characteristics of the inductees.
GREEN BAY, Wis. -- Bart Starr trotted to the sideline during on Dec. 31, 1967, a timeout with 16 seconds left on a clock that some had to be surprised wasn't frozen by the brutal conditions at Lambeau Field.
Starr told coach Vince Lombardi he thought he could run it in against the Dallas Cowboys for the game-winning touchdown to which Lombardi famously replied: "Then run it, and let's get the hell out of here."
But as with most key moments in NFL history, there's more to perhaps the most celebrated play in Green Bay Packers' history, and it centers around Jerry Kramer. He's credited with making the block on Cowboys defensive tackle Jethro Pugh that cleared the way for Starr's sneak.
Now, Kramer, 82, finally will be inducted into the Pro Football Hall of Fame on Saturday -- he was a finalist 11 times before he was voted in last February -- which makes it a good time to look back at his role in Starr's quarterback sneak to win the Ice Bowl as told by some of those who were involved or were witnesses on that day.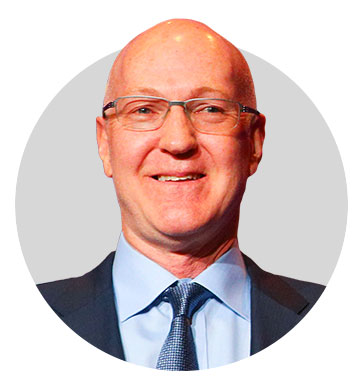 Bart Starr Jr.: "There was 16 seconds to go, and we knew it was doubtful that they could get off another play if that one wasn't successful. Today, would a team throw it knowing they would get at least two shots at it? Back then, teams ran the ball inside the 10-yard line. The way they lined up, it looked as though we would probably the run the ball. Our visibility was terrible. We were watching the action, but we were also watching the fan's reaction down there because we figured that might give us a clue to whether we scored or not."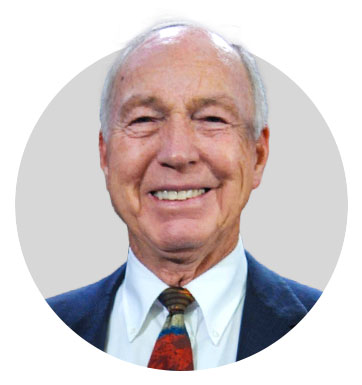 Starr (at his annual Super Bowl breakfast in 2011): "I took a timeout, and I asked the linemen if they could get their feet set for one more wedge play, and they said yes. So I ran to the sideline and said to Coach, 'There's nothing wrong with the play, but the running backs can't get to the line of scrimmage because they're down [in their stance], trying to start, and they're slipping and sliding.' I said, 'I'm standing upright, I can shuffle right and lunge in.' All he said was, 'Then run it, and let's get the hell out of here.'"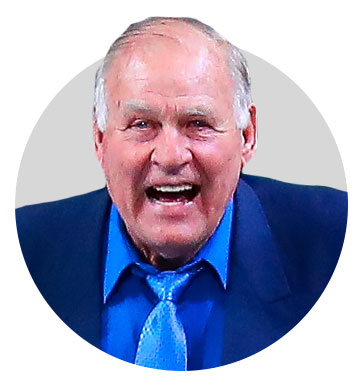 Kramer: "It was something that was a part of our preparation. We watched the defensive players like hawks. We analyzed every movement they made, every stance they got into, whether this foot was back an inch or that foot was up 4 inches, and we watched short-yardage films on Thursday, so we had the last three games the Cowboys had played in, and I noticed on the early plays, the first film, that Jethro was up. Bob Lilly, on the other side, got his nose about 8 inches from the turf, and you're not going to move Bob with a D9 Cat [bulldozer]. I put that in my [memory] bank, and I'm watching Jethro, and the next film, he's high on short yardage, and the third film, he's high on short yardage, so it's a very consistent thing he's doing.
"And of course, you didn't bother Coach Lombardi with mundane stuff, so I said, 'Coach, we can wedge Pugh if we have to.' And he goes, 'What?' I said, 'We can wedge Pugh if we have to.' And he says, 'Run that back.' So they run the film back about four different times and watched Pugh and he said, 'That's right, put in a wedge on Pugh.'
"You're on the 1-yard line and the game is on the line, you really wish they'd call something else maybe. Maybe we ought to run the sweep or maybe we ought to run over there. If you knew that it was coming down to the last play of the game and the game was decided on it, you probably wouldn't volunteer yourself for a play, but I knew what I had to do, and I knew where we were, and I was fortunate to get enough to get a footing.
"There was an area almost like a golf divot where my left foot went. It was maybe an inch deep, and my left foot just snuggled down into that divot and gave me like a starting block. I got a wonderful start because I had footing. The other guys were slipping and sliding because it was icy and very difficult. Give more credit to the divot than we do to Jerry, because without the divot, I probably couldn't have made the block. But I did, and it was obviously a wonderful moment.
"The Cowboys had a great football team that year, and they were a wonderful football team and they could've beaten us if they had not made the mistakes. Bob Hayes made a mistake when he was running a wide pattern with his hands in his pants. When he was not in the pattern, he would kind of trot down the field. When he was in the pattern, he'd have his hands out and he was running hard. So it was very obvious. Mel Renfro made a couple of mistakes on Boyd Dowler. Boyd scored twice in the first half because Mel didn't move over where he should have. It was a matter of the experience that we had and our tendency to analyze things in the minutest detail that made a difference in that game."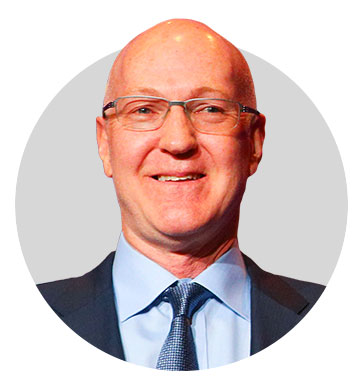 Starr Jr.: "I think [the players] were just caught up in the moment. They were going for their third consecutive NFL championship, and that delivered it, and then their second consecutive Super Bowl. Playing for three NFL championships in a row would have carried enough significance that they wouldn't be thinking about how this game would be looked at years from now."
The play, however, isn't without controversy. While Kramer largely gets the credit for the block, center Ken Bowman might or might not have assisted on taking out Pugh with a double-team.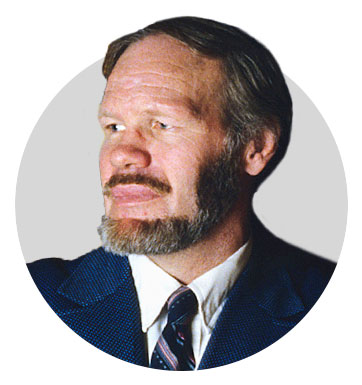 Bowman (to the Milwaukee Journal Sentinel in 2017 on the 50th anniversary of the Ice Bowl): "I came in after the game and basically my toes were all white and frostbit. Dominic Gentile, our trainer, he had me and [Ray] Nitschke put our feet in ice water. That's the way they treated it. It took about 45 minutes, and by the time I got out of the training room and had my toes all nice and pink again, the place had pretty much cleared out. But I heard Jerry got up on the podium and took the bows.
"I remember Lombardi calling Jerry to the podium before I went into the training room. He passed my locker as I'm getting undressed and I told him, 'Don't forget to tell them it was a double-team.' I didn't think I had to remind him. He said, 'You've got 10 more years to make another block like that. Let an old guy get the glory.' I guess that's what he did. He took the credit in his book, 'Instant Replay.' Somebody interviewed Jethro and he actually said I got a better block on him than Jerry. I didn't write a book. Jerry did."
In the years before his induction into the Hall of Fame, Kramer said he was at peace with his career whether he got inducted or not. He even tried to talk his daughter, Alicia, out of renewing the campaign for his induction. However, she didn't listen. Hall of Fame president David Baker joked that after Kramer finally made it, the volume of email he would receive would decrease dramatically.
Alicia Kramer: "I hear a lot of men tell me they wore No. 64 in college or high school or Pee Wee football because 'I wanted to be like Jerry Kramer,' in the Ice Bowl," she said. "Those three things are really what I hear mostly about. And if I'm talking to Cowboys fans, it's about how Dad started off early on the block."
Cherry Starr (writing on behalf of her husband, Bart, in a letter supporting Kramer's candidacy): "Bart has always believed Jerry was the total package for a quality football player. Jerry flawlessly executed his position of right guard, helping set up the blocking pattern the team needed for plays such as the Packers sweep."