Myles Garrett clubs Mason Rudolph with helmet as fight breaks out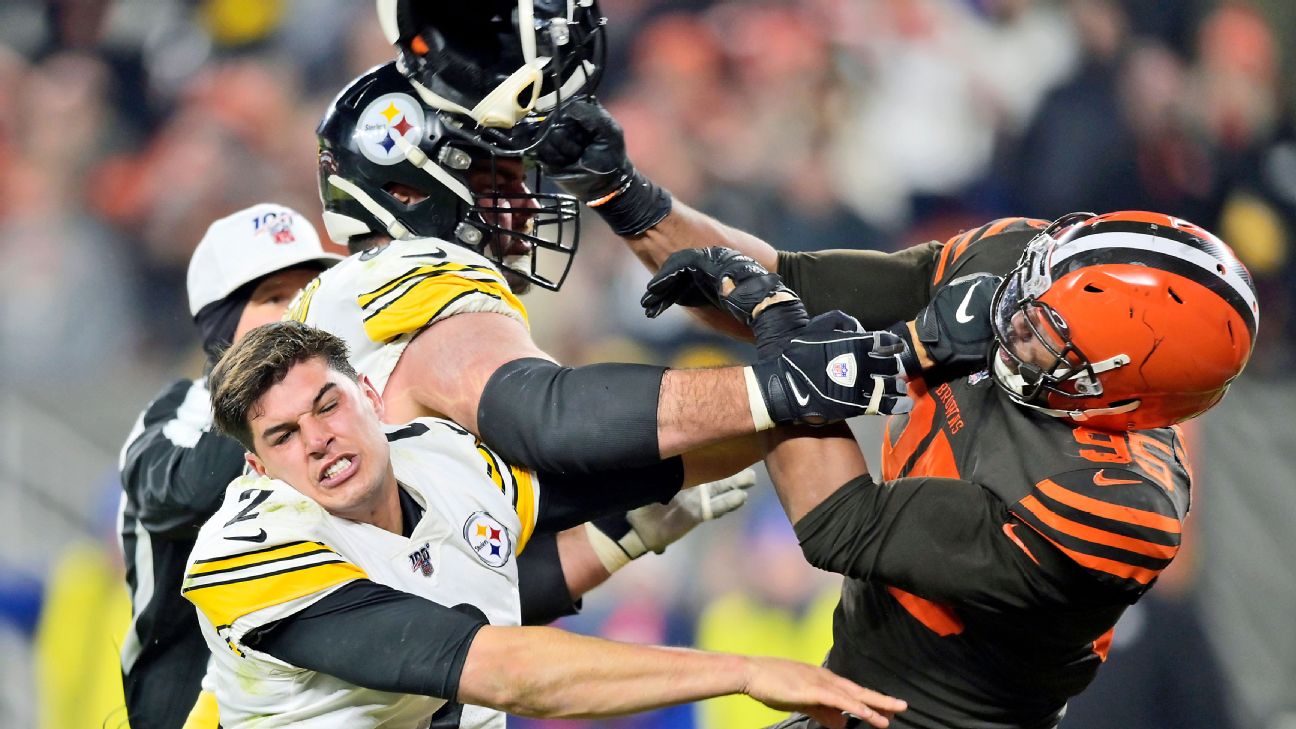 Top Headlines
week 11
Browns-Steelers brawl
Garrett: 'I lost my cool, I regret it'
Myles Garrett addresses hitting Mason Rudolph in the head with a helmet, saying the final eight seconds don't overshadow the Browns' victory.
Rudolph: Garrett's helmet hit 'cowardly, bush league'
Mason Rudolph responds to Myles Garrett clubbing him in the head with his own helmet, calling the move cowardly, but says he won't back down from a bully.
McFarland: If I'm the Steelers, I would press charges
Riddick: What Garrett did was inexplicable
Young stars face off
Jim Davis/The Boston Globe via Getty Images

Five years ago, an unknown Patriots running back named Jonas Gray put up a monster performance against the Colts. A few days later, an uncharged phone changed the course of his career.
'We're still getting used to being good'
Michael F. McElroy for ESPN

The Bills Mafia has beer stashed in a toilet, a Tom Brady-hating corgi and a fan caked in condiments. What happens when hope is added to the tailgating mix?
NFL Films Presents

Explore the history of the league with over 80 archived episodes from the extensive NFL Films library.
Customise ESPN