Burley: Man Utd's 7th defeat in 9 games an 'utter embarrassment'
ESPN FC's Craig Burley was left deeply underwhelmed by Manchester United's latest defeat to title-chasing Manchester City.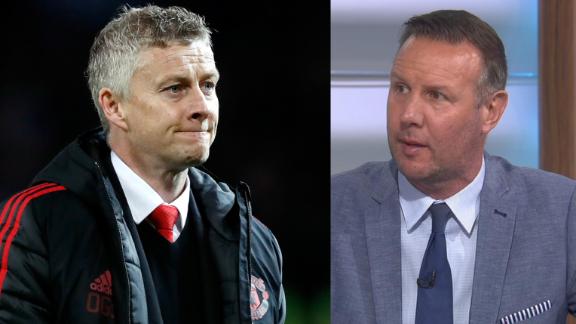 Ogden: 'Selfish' Pogba isn't right for Man United
With Paul Pogba's future at Man United hanging in the balance, ESPN FC's Mark Ogden explains why he expects the Frenchman will depart this summer.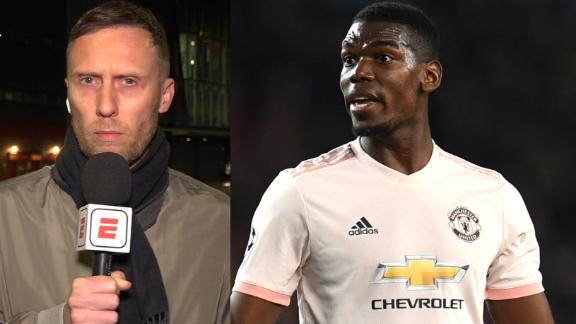 Wolves wound woeful Arsenal's top 4 hunt
Arsenal's top four hopes took another major hit in a 3-1 defeat to Wolves, their second straight Premier League defeat.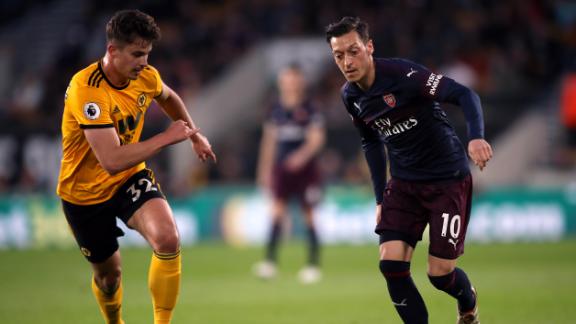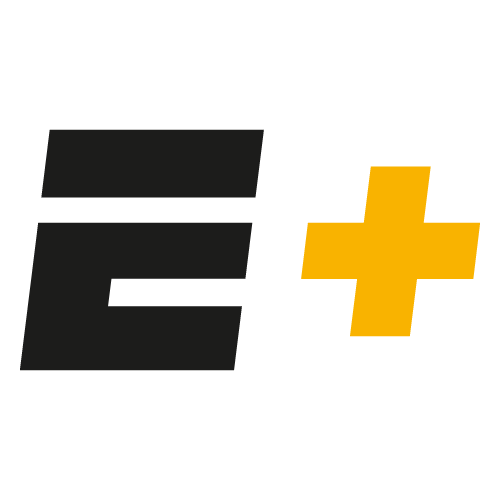 ESPN FC TV
Time for Arsenal to prioritise the Europa League over top 4?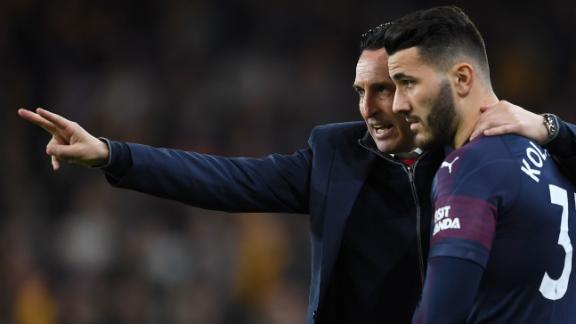 Burley: Man Utd's 7th defeat in 9 games an 'utter embarrassment'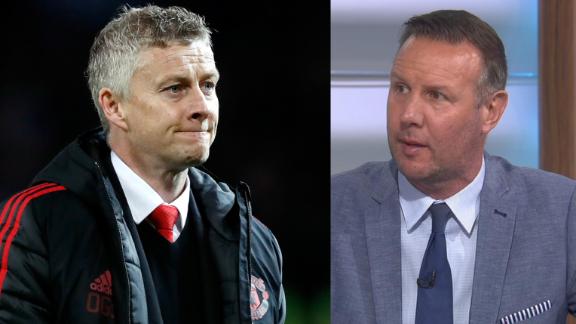 Leboeuf: If Hazard wants to go, Chelsea must let him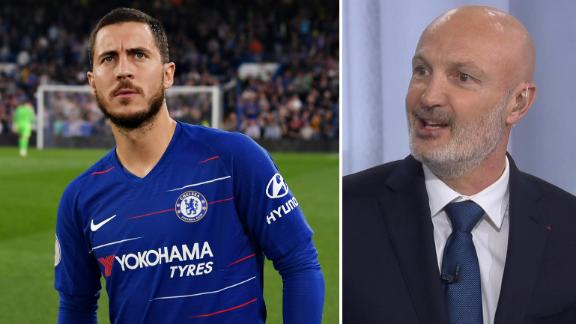 Leboeuf: Eriksen is a difference-maker for Spurs
Leboeuf: PSG have no future if they let Mbappe go
Eredivisie
Karius 2.0? Eredivisie keeper's horrible howler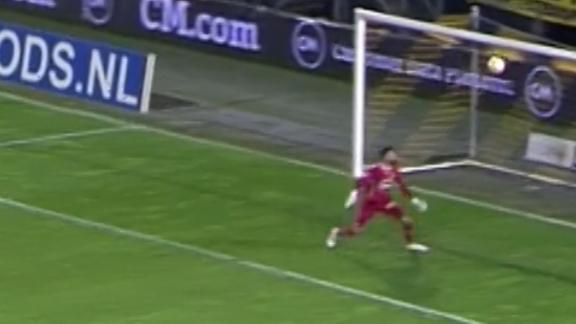 ESPN Fantasy Football promo

Manage your squad in the Premier League, Champions League, MLS, La Liga and Liga MX.

Katie Nolan

The host of 'Always Late' on ESPN+ checked a big item on her bucket list when she visited Anfield.

Getty

The world's best striker has his sights set on an NFL career. Why can't he make it happen?

Artist: Carlos Villa; Colors:Chris Sotomayor

To celebrate the release of "Captain Marvel," ESPN and Marvel teamed up to turn our favorite soccer captains into galaxy-dominating superheroes.

EPA/Marcelo Sayao

On Feb. 8, a fire at an uninspected youth dormitory at one of Brazil's highest-earning teams caused 10 preventable deaths. How?

Rodrigo Jimenez/EPA-EFE/REX/Shutterstock

Some of soccer's biggest grudge matches take place over the final three months of the season. Here's your must-have guide.

Julie Glassberg for ESPN

The tragic disappearance of Emiliano Sala, bound for new club Cardiff on a single-engine plane, raises the question: How did this happen?

Ryan Inzana

Here are the top 100 players and managers in men's soccer, as rated by our experts.

Robert Beck for ESPN

A United States legend came out of retirement, again. We were in San Diego to see how Landon Donovan got on and to ask him: "Why?"

ESPN Illustration

For most clubs, losing a star like Frenkie De Jong would be a killer. For Ajax, it's their business model.

Robbie Jay Barratt - AMA/Getty Images

In an exclusive interview, Christian Pulisic reflects on his time in Germany, the challenge of playing in the Premier League and the state of the USMNT.

Photography by Maria Amasanti

When Boca Juniors and River Plate were set to meet in Argentina's most important match ever, Buenos Aires lost its mind.

ESPN Illustration

Sergio Ramos is a master, Wilfried Zaha knows how to win a free kick and chicanery from corners can be crucial. Welcome to the dark arts.

Freak City for ESPN

Deliberate isolation. Petty feuds. Constant turmoil. The Manchester United manager wouldn't have it any other way.

no_source

We examine the UK and Ireland, Germany, Italy, Spain and France to look at areas of production and ask our writers to explain the results.

Dustin Evans

PSG star Neymar was the muse for the main character of a new comic book series, "Inked," in which tattoos come alive to help fight crime.

Angel Martinez/Real Madrid via Getty Images

The biggest problem with the Champions League is that it's trying to be everything to everyone. It's time for the tournament to go rogue.

Aurelien Meunier/Getty Images

When you win the World Cup at 19, where is left to go? This is the challenge -- and possible nightmare -- facing Kylian Mbappe, writes Simon Kuper.

ESPN

EPA/FERNANDO BIZERRA JR

In November 2016, Brazilian underdogs Chapecoense boarded a plane to play in the game of their lives. Instead, their biggest moment turned into a tragedy no one can forget.

Getty

Keep track of all the important upcoming fixtures in the Premier League, Champions League, La Liga, English Football League and more.

Getty

Results and scores from the Premier League, Champions League, La Liga, English Football League and more.

Getty

Updated tables from the Premier League, Champions League, La Liga, English Football League and more.
Customise ESPN