Holloway-Poirier winner could be in line for Nurmagomedov

UFC
Jon Jones set to defend title against Anthony Smith
Get ready for Jon Jones as he defends the light heavyweight title against Anthony Smith at UFC 235.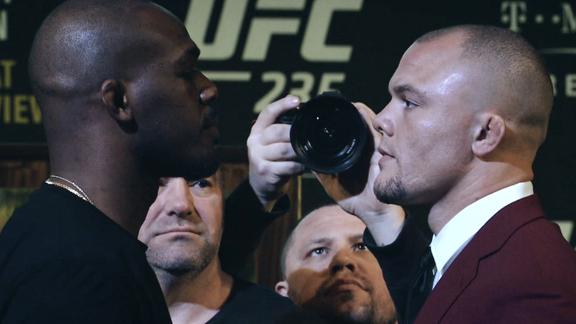 UFC
Blachowicz-Santos a battle of light heavyweight contenders
Ariel Helwani previews Saturday's main event pitting Jan Blachowicz vs. Thiago Santos in a light heayvweight showdown.
MMA
GSP does not consider himself the best ever
Georges St-Pierre will not call himself the greatest MMA fighter of all time and points that conversation in Royce Gracie's direction.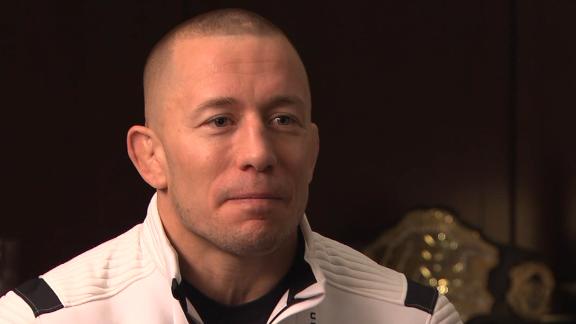 UFC
The Featherweight fighter aiming for the stars
Meet Liverpool's Chris Fishgold, who's determined to crush opponent Daniel Teymur at UFC Fight Night 145 this weekend in Prague.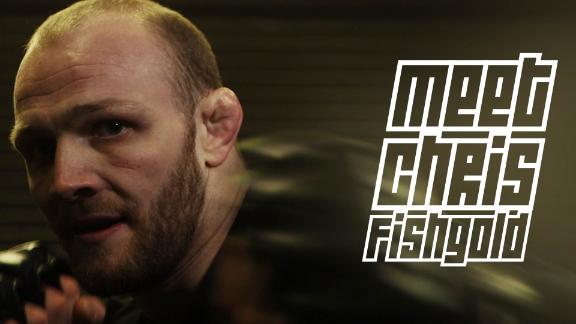 UFC
St-Pierre's legacy cemented as greatest MMA fighter of all time
Ariel Helwani details why Georges St-Pierre is the greatest mixed martial artist of all time, winning a record 13 UFC title fights.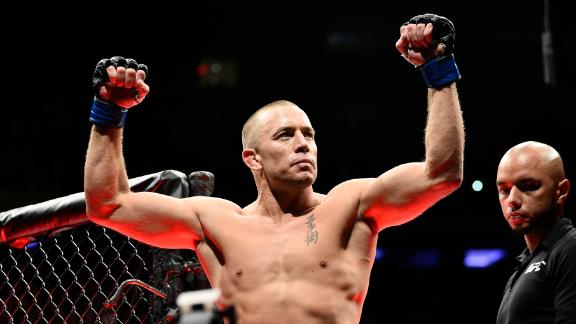 GSP wanted to fight Khabib
Georges St-Pierre addresses the mutual interest for a fight against Khabib Nurmagomedov, but the UFC has other plans for the lightweight champion.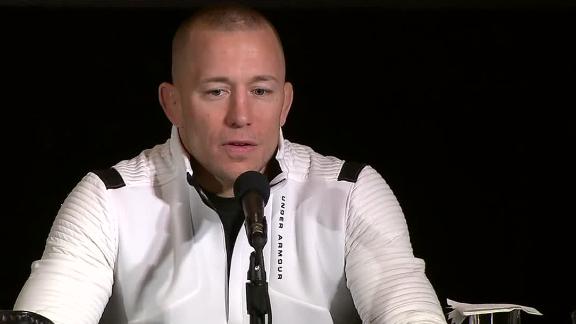 UFC
GSP 'very happy' to retire on top
UFC legend Georges St-Pierre announces his retirement from mixed martial arts and says he wanted to leave on his own terms.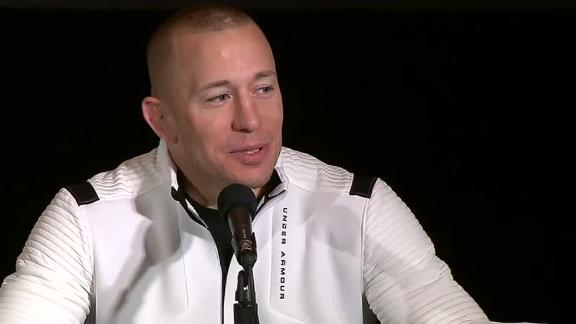 UFC
Ariel calls St-Pierre 'greatest MMA fighter of all time'
Ariel Helwani makes the case for why Georges St-Pierre is the greatest MMA fighter of all time.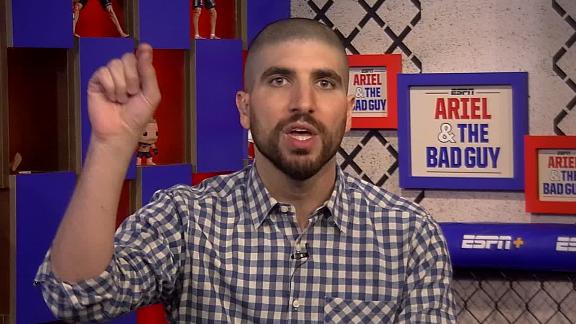 UFC
Will Khabib's plea change GSP's stance on retirement?
Ariel Helwani reacts to Georges St-Pierre impending retirement and wonders if Khabib Nurmagomedov's asking for a fight will change GSP's mind.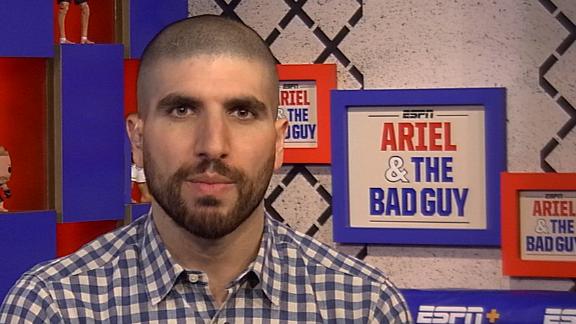 Sport Science highlights GSP from his prime
In 2011, Georges St-Pierre's impressive punching power was measured by Sport Science.
MMA
Cejudo: Mayweather wouldn't last a minute with me in the cage
Henry Cejudo joins Now Or Never to discuss Floyd Mayweather entering the Octagon and how he's working to be the best combat athlete of all-time.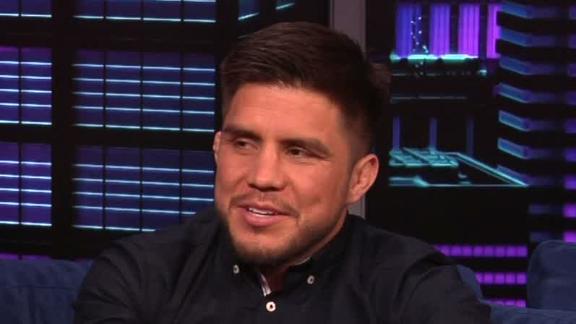 UFC
Villante on split-decision streak: 'Just sick of it'
UFC light heavyweight fighter Gian Villante breaks down what it's like to have four consecutive fights go to a split decision.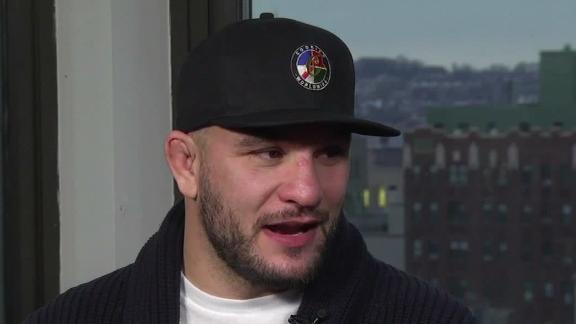 UFC
Luque wins in final seconds of all-out brawl
Vicente Luque and Bryan Barberena put on an all-out brawl, as Luque finishes the fight with a devastating series of punches in the final seconds.

UFC
Ngannou KOs Velasquez in 26 seconds
Francis Ngannou lands a quick combo to the head of Cain Velasquez before the former champ's knee gives out early in Round 1.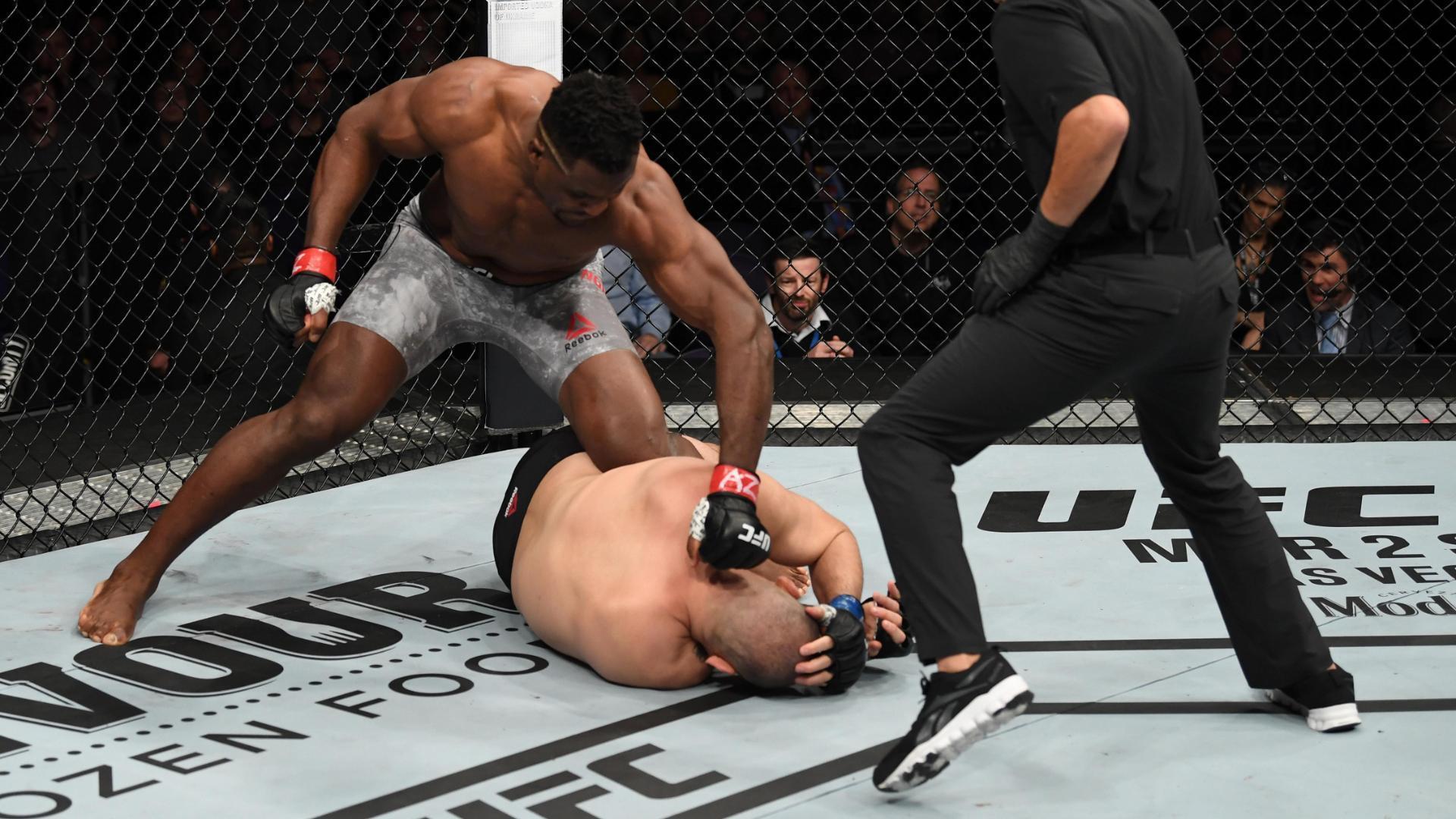 UFC
Cormier: I won't fight Ngannou, I'll beat him
Daniel Cormier, friend of Cain Velasquez, says he'd beat Francis Ngannou but won't push for the fight unless it gets presented to him.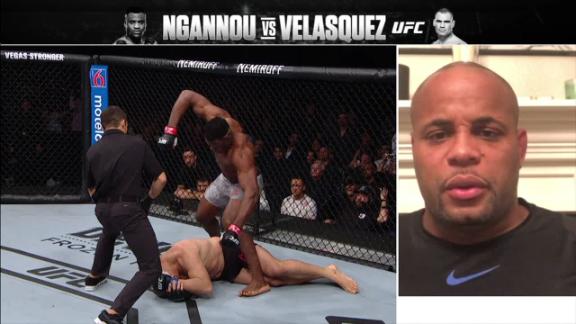 UFC
Sonnen: Ngannou has prepared for the same game plan for a year
Ariel Helwani and Chael Sonnen are in awe of Francis Ngannou as they look back on his past year which includes losses to Stipe Miocic and Derrick Lewis.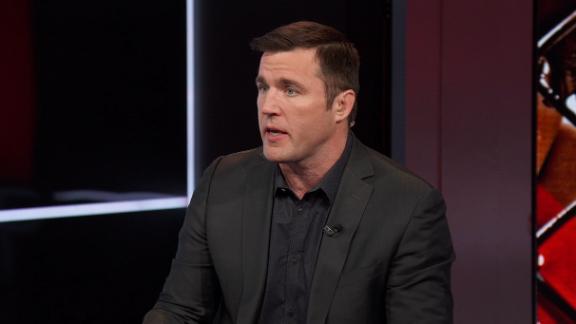 MMA
Ngannou wants a title shot after KO win
Francis Ngannou tells Pedro Gomez he wanted to fight Cain Velasquez two years ago and he's looking to fight for the gold once again.

UFC
Velasquez classy in defeat to Ngannou
Cain Velasquez shows Francis Ngannou some love after losing and apologizes to the fans in Arizona afterwards.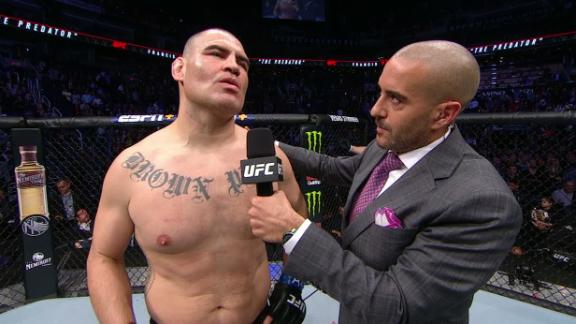 Customise ESPN
ESPN

Check out MMA writer Brett Okamoto's rankings within each division.
Josh Hedges/Zuffa LLC/Getty Images

All the UFC champions in each weight division, male and female.