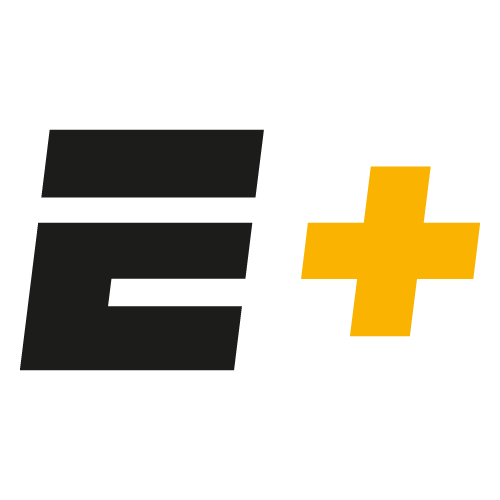 ESPN FC TV
Extra Time: Mbappe vs. Neymar, hating on Wayne Rooney
The guys answer your tweets about PSG's second year stars, Wayne Rooney's late game heroics, celebrating Independence Day and more.
Balotelli wants out of Nice, but no one's calling
Mario Balotelli may want out at Nice, but according to ESPN FC's Julien Laurens, clubs aren't lining up to rescue the temperamental Italian striker.
Who's more important to Man United: Pogba or Mourinho?
The FC crew try to make sense of Paul Pogba's latest comments about Manchester United and choose who they would keep between him and Jose Mourinho.
Celebrating 5 years of ESPN FC...with mean tweets
In honour of ESPN FC's fifth anniversary, Dan Thomas reads some of the more interesting responses to his tweet marking the occasion.
Liverpool prove they can have a go at Manchester City
After Liverpool made easy work of West Ham, the FC crew examine what makes the Reds capable of challenging Man City for the Premier League title.
Burley: Arsenal's problems can't be fixed in one window
Craig Burley and Paul Mariner believe Arsenal will have to be judged against the rest of the Prem because the gulf in quality against Man City was too great.
Is Barcelona's Ousmane Dembele PSG bound?
With Ernesto Valverde refusing to rule out an Ousmane Dembele exit, Julien Laurens weighs in with the latest on PSG's interest in the Barca forward.
ESPN FC Best of the Week
Check out the greatest moments from the past week on ESPN FC, including Stevie's big words, Herc's weird shirt and much more.
EXCLUSIVE: Mourinho sits down with ESPN FC
Jose Mourinho chats with ESPN FC about Manchester United's transfer needs, expectations for Alexis Sanchez, his love for LA and more.
EXCLUSIVE: Jurgen Klopp's full conversation with ESPN FC
Jurgen Klopp joins Mark Ogden to discuss his expectations for Liverpool's season, Mohamed Salah's fitness, his thoughts on Christian Pulisic and more.
EXCLUSIVE: James Rodriguez is 'happy at Bayern'
James Rodriguez talks with ESPN's Carolina Padron about his goals for the upcoming season and what needs to change for Colombia to succeed.
EXCLUSIVE: Lothar Matthaus reacts to Ozil quitting Germany
In an exclusive interview with ESPN's Sebastian Salazar, German legend Lothar Matthaus addresses Mesut Ozil's decision to quit the national team.
EXCLUSIVE: Daniel Sturridge's full chat with ESPN FC
Daniel Sturridge joins Mark Ogden to discuss his music ventures, how a loan move away from Liverpool gave him a 'new lease,' England's World Cup and more.
EXCLUSIVE: Vela says Mexico trust Juan Carlos Osorio
LAFC and Mexico forward Carlos Vela sits down with ESPN's Max Bretos to describe his relationship with Juan Carlos Osorio.
EXCLUSIVE: Mahrez explains why he wanted Manchester City
Riyad Mahrez sits down with ESPN FC's Manchester City correspondent Jonathan Smith to explain why he joined the reigning Premier League champions.
EXCLUSIVE: Mata hopeful to rejoin national team
Juan Mata sits down with ESPN FC's Alexis Nunes to discuss Spain's shortcomings in the World Cup and Manchester United's preseason in the US.
Rummenigge: The spirit in the Germany team wasn't good
Former West Germany striker Karl-Heinz Rummenigge believes Germany's preparation was not up to scratch ahead of the World Cup.
EXCLUSIVE: Klopp gives insight to his Karius-Alisson decision
In an exclusive interview with ESPN FC, Liverpool boss Jurgen Klopp explains his decision to bring in Alisson and reaffirms his support for Loris Karius.
EXCLUSIVE: Mourinho says World Cup allowed Pogba to focus
Jose Mourinho tells ESPN FC that the World Cup was the perfect habitat for Paul Pogba as he could 'only think about football.'
EXCLUSIVE: Sane opens up about World Cup absence
Leroy Sane sits down with ESPN FC's Mark Ogden to discuss not being on Germany's World Cup squad and the pain of seeing his country fail from a far.
Customise ESPN
Marvel

It might not be part of the traditional comic book universe, but Marvel is lacing up its boots to bring you the epic stories in Russia this summer.

Paul Lacolley

ESPN FC commissioned illustrator Paul Lacolley to create team posters for some of the nations competing at the 2018 World Cup in Russia.

Gian Galang

They battle in the forest, soccer gang against soccer gang. They are the underground fighters the World Cup host doesn't want you to see.

David Merrell

Top-class football is changing before our eyes: The "storming" era of the game is leaving the likes of Jose Mourinho and Arsene Wenger behind.

Dave Merrill

"I never walk out of games early but in these circumstances, staying seemed like a form of self-harm." Nick Hornby on the last days of Wenger.

Trey Ingram

Our intrepid writer suffers -- and suffers some more -- through a player medical at Everton.

Getty

The summer transfer window is well and truly open. Check out the completed moves from all the major leagues.

Dave Flanagan

The world's top soccer players, ranked by position.

Brian Konnick

We select the best players under 21 who are primed to rule the football galaxy.

Brian Konnick

Andrea Pirlo, football's undisputed King of Cool, has officially retired. So who will take over the mantle? We pick four compelling candidates.

Aaron Dana

Cristiano Ronaldo isn't just one of the greatest on the pitch; he's the G.O.A.T. off it, too. Take a trip inside the mad world of CR7's brands.

EPA/FERNANDO BIZERRA JR

In November 2016, Brazilian underdogs Chapecoense boarded a plane to play in the game of their lives. Instead, their biggest moment turned into a tragedy no one can forget.

Michael Steele/Getty Images

Keep track of all the important upcoming fixtures in the Premier League, Champions League, La Liga, English Football League and more.

Darren Walsh/Chelsea FC via Getty Images

Results and scores from the Premier League, Champions League, La Liga, English Football League and more.

AP Photo/Paul White

Updated tables from the Premier League, Champions League, La Liga, English Football League and more.

ESPN

MLS Rivalry Week is full of contentious clashes. Here are some of the best in unique video game format. Ready ... FIGHT!