Project Football: Experiencing Liverpool's PSG win
ESPN FC chronicles Liverpool's Champions League matchweek against PSG, from the buildup around the city to the celebrations following Firmino's winner.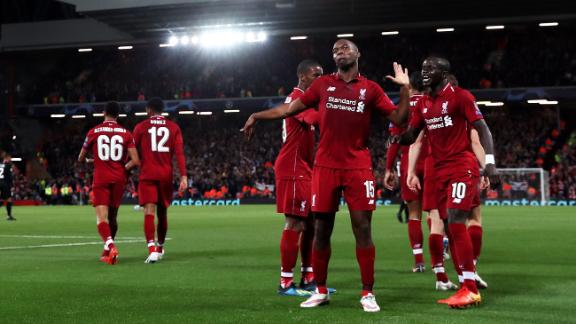 Courage beat Red Stars, advance to championship game
Jessica McDonald and Sam Mewis score as North Carolina tops Chicago 2-0 in the NWSL semifinals.
Transfer Rater: Kante to Juventus? Ramsey to Milan?
ESPN FC's Shaka Hislop explains the likelihood of N'Golo Kante or Isco going to Juventus, Manchester United landing Nicolas Pepe and more.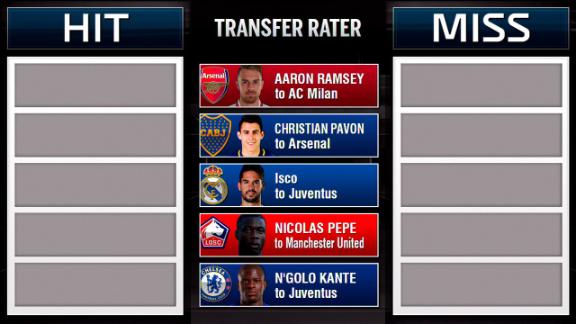 Mourinho: Man United showed ambition in UCL win
Manchester United's Jose Mourinho insists his side have played phenomenally in their last three matches and is hoping they can take it into their match against Wolves at Old Trafford.
Burley: Manchester United were excellent in UCL opener
Craig Burley sings Paul Pogba and Man United's praises after their win over Young Boys, but isn't convinced they'll advance from their group just yet.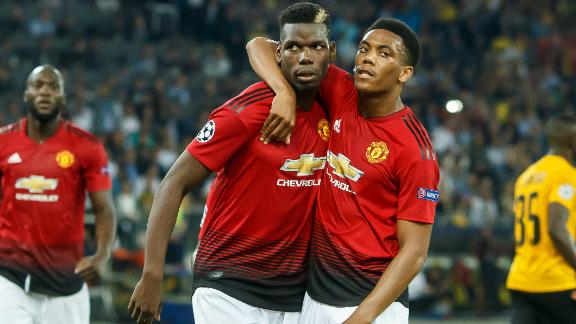 How Guardiola's absence affected Man City vs. Lyon
The FC crew explain how Pep Guardiola's touchline ban combined with Mikel Arteta's unpreparedness impacted Manchester City against Lyon.
Arteta: Lyon punished Man City's mistakes
Manchester City assistant manager Mikel Arteta admits he has no idea if manager Pep Guardiola's touchline ban would've had an effect on their 2-0 Champions League loss to Lyon.
Genesio: Fekir superb in outstanding Lyon team
Lyon coach Bruno Genesio is thrilled by Nabil Fekir and the whole side as they beat Manchester City.
Lyon stun mistake-prone Man City at the Etihad
ESPN FC's Craig Burley and Shaka Hislop assess where Manchester City's UCL opener went wrong following their 2-1 defeat against Lyon.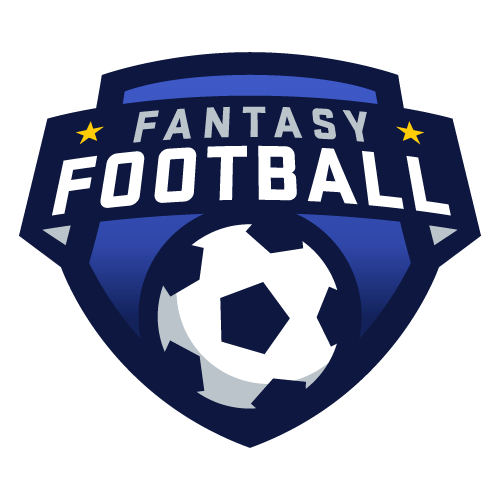 ESPN Fantasy Football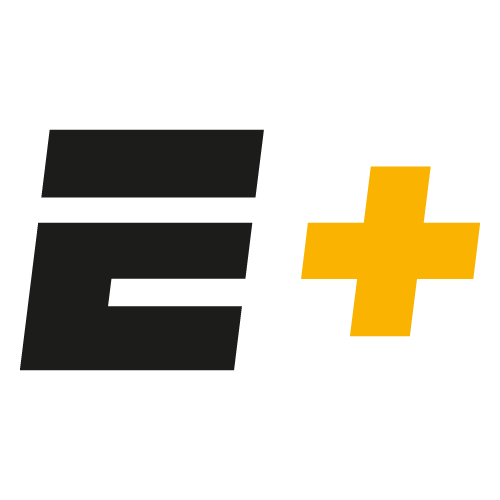 espn fc tv
How Arsenal and Chelsea should approach Europa League
Shaka Hislop and Alexis Nunes talk Europa League and if it's in the best interest of Arsenal and Chelsea to take the competition seriously.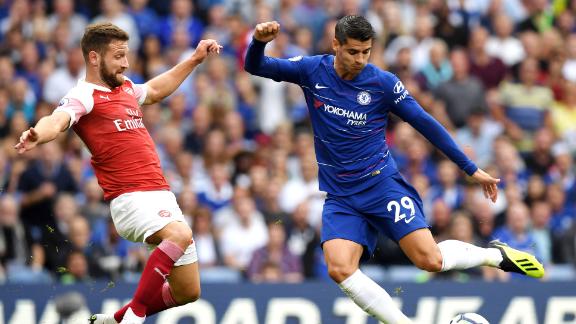 Extra Time: PSG's Europe woes & struggling Salah
The guys respond to your tweets about Liverpool's win over PSG, including Salah's struggles, assigning blame for PSG and comparing the two No. 9s.
Neymar goes missing as Liverpool dominate PSG
ESPN FC's Craig Burley & Paul Mariner break down Liverpool's deserved win over PSG and highlight Neymar's disappearance during the match.
Pochettino needs to change Spurs less
Craig Burley believes Tottenham boss Mauricio Pochettino should practice the team-continuity that is helping Liverpool succeed this season.
Burley: PSG easy to play against
Craig Burley asserts PSG's inability to close down and apply pressure in midfield was what cost them against Liverpool's potent attack.
Extra Time: PSG's vs. Liverpool's front 3; Hazard or Salah?
The FC guys answer your tweets on whether PSG or Liverpool have the superior front three, if Eden Hazard will outshine Mohamed Salah this season and more.
Ask the Ref: Tottenham-Liverpool controversies
Former Prem referee Peter Walton weighs in on the biggest decisions from Tottenham-Liverpool, including a late penalty shout that was waved off for Spurs.
Extra Time: Costa's spit, Zlatan's goal, Chelsea's chances
The guys respond to your tweets about Douglas Costa, Chelsea as Premier League contenders, hyping Mauricio Pochettino and Ibrahimovic's 500th goal.
Where Hazard ranks among Europe's elite
Alexis Nunes and Shaka Hislop delve into Maurizio Sarri's comment that Eden Hazard is the best European footballer.
Customise ESPN
ESPN Fantasy Football promo

Manage your squad in the Premier League, Champions League, La Liga and Liga MX.

ESPN

Time is running out for the UK to secure a post-Brexit deal, and there could be huge ramifications for Premier League clubs in the transfer market.

ESPN Illustration

Ten years ago, Sheikh Mansour of Abu Dhabi bought Man City, transforming the club from Premier League punchline to a dynasty in the making.

Getty

Check out the completed deals from all the major leagues this summer.

Getty

Welcome to the life of the third-choice goalkeeper, football's version of the perpetual understudy.

ALESSANDRO DI MARCO/EPA

Brian Phillips: For some reason, Cristiano Ronaldo has as many haters as fans. Do we have him all wrong?

ESPN

Rafa Alvarez

A host of top European clubs have changed their manager. Some by choice, while others were forced into it. Here's what we can expect from the new arrivals.

Getty

Nick Hornby: This summer had English fans believing again. But was the team's semifinal run really that impressive?

Marvel

It might not be part of the traditional comic book universe, but Marvel laced up its boots to bring you the epic stories in Russia.

Paul Lacolley

ESPN FC commissioned illustrator Paul Lacolley to create team posters for some of the nations competing at the 2018 World Cup in Russia.

Gian Galang

They battle in the forest, soccer gang against soccer gang. They are the underground fighters the World Cup host doesn't want you to see.

David Merrell

Top-class football is changing before our eyes: The "storming" era of the game is leaving the likes of Jose Mourinho and Arsene Wenger behind.

Dave Merrill

"I never walk out of games early but in these circumstances, staying seemed like a form of self-harm." Nick Hornby on the last days of Wenger.

Trey Ingram

Our intrepid writer suffers -- and suffers some more -- through a player medical at Everton.

Dave Flanagan

The world's top soccer players, ranked by position.

Brian Konnick

We select the best players under 21 who are primed to rule the football galaxy.

Aaron Dana

Cristiano Ronaldo isn't just one of the greatest on the pitch; he's the G.O.A.T. off it, too. Take a trip inside the mad world of CR7's brands.

EPA/FERNANDO BIZERRA JR

In November 2016, Brazilian underdogs Chapecoense boarded a plane to play in the game of their lives. Instead, their biggest moment turned into a tragedy no one can forget.

Getty

Keep track of all the important upcoming fixtures in the Premier League, Champions League, La Liga, English Football League and more.

Getty

Results and scores from the Premier League, Champions League, La Liga, English Football League and more.

Getty

Updated tables from the Premier League, Champions League, La Liga, English Football League and more.