Transfer Rater: Neves to Man United; Weigl to Man City?
ESPN FC's Craig Burley breaks down the latest rumours making the rounds in Transfer Rater, involving Julian Weigl, Ruben Neves and more.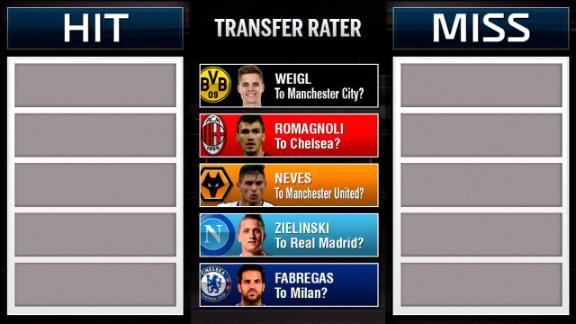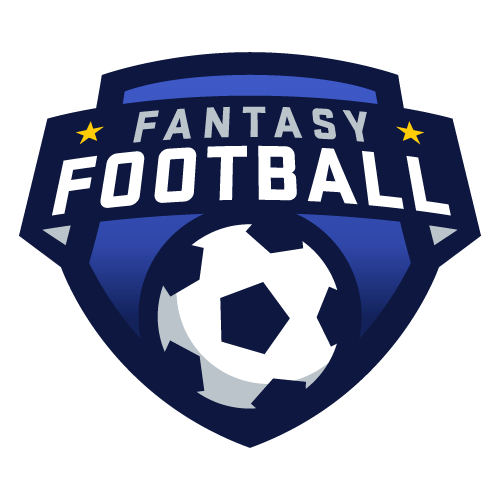 ESPN Fantasy Football
Mourinho's remarkable Rashford defence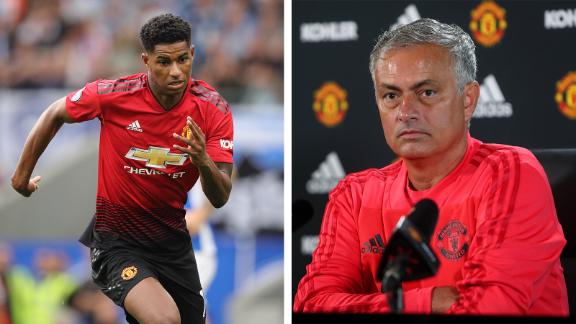 Premier League Predictor: Battle at the top
Shaka Hislop and Alexis Nunes predict the juicy fixtures from week 5 of the Premier League coming off the international break.
Liverpool to challenge Man City?
Stewart Robson explains how Jurgen Klopp's men can take on Manchester City and secure their first top flight title in 28 years. 
ESPN FC Best of the Week
Check out the highs and lows from ESPN FC this week, including questions of height, Gab defending the booing of Santa and some chair issues.
Premier League reaction
Mourinho's remarkable Rashford defence in full
Jose Mourinho launched a lengthy, stat-driven defence on his use of Marcus Rashford amid criticism from pundits.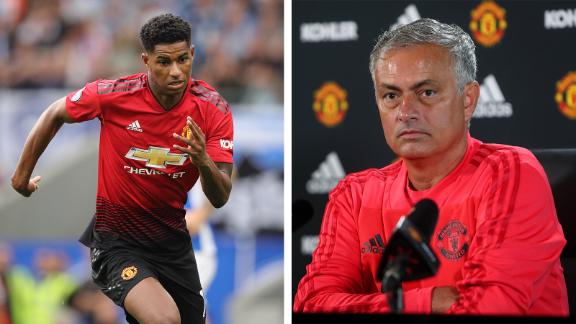 Sarri: Chelsea is always Terry's home
Maurizio Sarri understands John Terry would like to continue playing, but Chelsea are leaving the door open for a possible coaching role at the club.
Klopp: Life as a Premier League manager is never perfect
Jurgen Klopp admits how tough it is to leave someone of Fabinho's cost and quality on the bench at Liverpool.
Emery insists his relationship with Ozil is positive
Arsenal manager Unai Emery dismissed suggestions that his relationship with Mesut Ozil is strained.
Pochettino: Lloris will stay as captain
Tottenham manager Mauricio Pochettino discusses Hugo Lloris drink-driving offence, revealing the goalkeeper is punishing himself for his mistake.
Klopp hits back at Gary Neville's Liverpool remarks
Jurgen Klopp hit back at Gary Neville's comments that Liverpool should prioritise the Premier League over Champions League.
Customise ESPN
ESPN Fantasy Football promo

Manage your squad in the Premier League, Champions League, La Liga and Liga MX.

ESPN

Time is running out for the UK to secure a post-Brexit deal, and there could be huge ramifications for Premier League clubs in the transfer market.

Getty

Check out the completed deals from all the major leagues this summer.

Getty

Welcome to the life of the third-choice goalkeeper, football's version of the perpetual understudy.

ALESSANDRO DI MARCO/EPA

Brian Phillips: For some reason, Cristiano Ronaldo has as many haters as fans. Do we have him all wrong?

ESPN

Rafa Alvarez

A host of top European clubs have changed their manager. Some by choice, while others were forced into it. Here's what we can expect from the new arrivals.

Getty

Nick Hornby: This summer had English fans believing again. But was the team's semifinal run really that impressive?

Marvel

It might not be part of the traditional comic book universe, but Marvel laced up its boots to bring you the epic stories in Russia.

Paul Lacolley

ESPN FC commissioned illustrator Paul Lacolley to create team posters for some of the nations competing at the 2018 World Cup in Russia.

Gian Galang

They battle in the forest, soccer gang against soccer gang. They are the underground fighters the World Cup host doesn't want you to see.

David Merrell

Top-class football is changing before our eyes: The "storming" era of the game is leaving the likes of Jose Mourinho and Arsene Wenger behind.

Dave Merrill

"I never walk out of games early but in these circumstances, staying seemed like a form of self-harm." Nick Hornby on the last days of Wenger.

Trey Ingram

Our intrepid writer suffers -- and suffers some more -- through a player medical at Everton.

Dave Flanagan

The world's top soccer players, ranked by position.

Brian Konnick

We select the best players under 21 who are primed to rule the football galaxy.

Aaron Dana

Cristiano Ronaldo isn't just one of the greatest on the pitch; he's the G.O.A.T. off it, too. Take a trip inside the mad world of CR7's brands.

EPA/FERNANDO BIZERRA JR

In November 2016, Brazilian underdogs Chapecoense boarded a plane to play in the game of their lives. Instead, their biggest moment turned into a tragedy no one can forget.

Getty

Keep track of all the important upcoming fixtures in the Premier League, Champions League, La Liga, English Football League and more.

Getty

Results and scores from the Premier League, Champions League, La Liga, English Football League and more.

Getty

Updated tables from the Premier League, Champions League, La Liga, English Football League and more.