Formula 1
Formula 1
Raikkonen takes home the US Grand Prix
Kimi Raikkonen picked up his first victory in five years, at the United States Grand Prix, while Lewis Hamilton was unable to secure the Championship title.
AutoRacing
Can Verstappen challenge in 2019?
Jonathan Legard praises Max Verstappen's performance in Texas and explains why he believes that with a decent engine, he could pose a threat in 2019.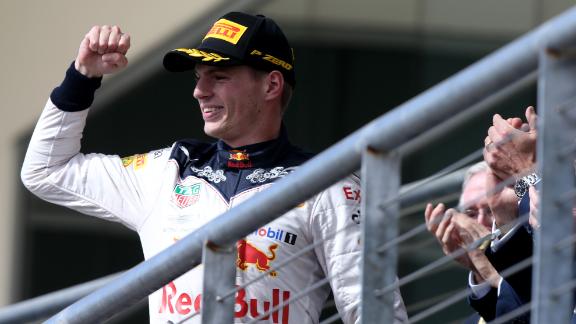 Formula 1
Breaking down Ferrari's 'perfect' race tactics
Paul Di Resta breaks down the crucial battles in the first turns of the United States Grand Prix and how Kimi Raikkonen beat Lewis Hamilton to first place.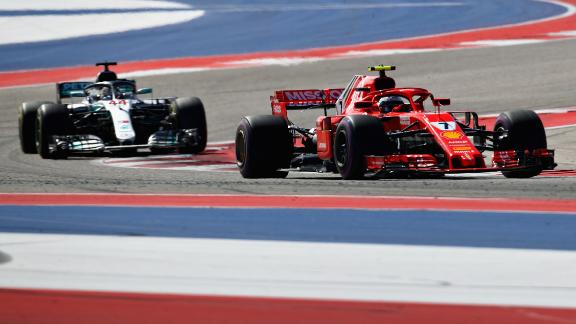 AutoRacing
Legard: Raikkonen showed his class
Jonathan Legard praises US Grand Prix winner Kimi Raikkonen and explains why he was his driver of the day in Texas.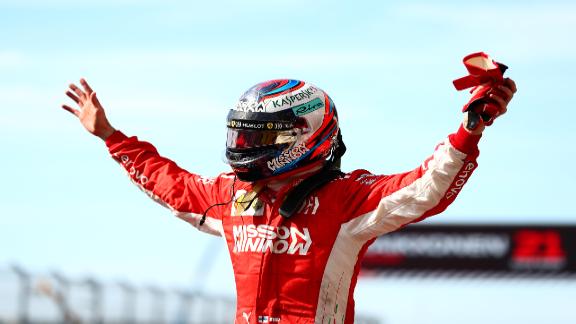 Formula 1
Vettel: Should have been a better day
Ferrari driver Sebastian Vettel comments on his fifth-place finish at the U.S. Grand Prix and his collision with Daniel Ricciardo in the first lap.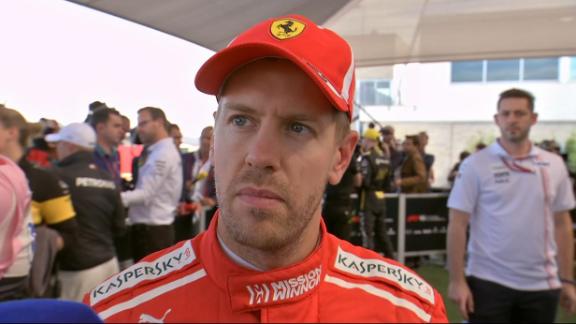 AutoRacing
Max Verstappen: Second place finish 'unexpected'
Max Verstappen who started in 15th place worked his way up to a second place finish at the US Grand Prix.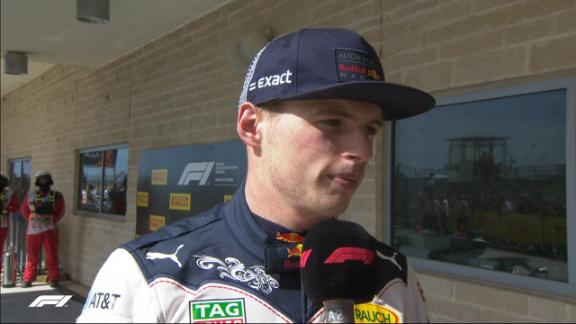 AutoRacing
Ferrari spoil Hamilton party
Ferrari outplayed Mercedes and Lewis Hamilton as the wait for a fifth championship title goes on for the British driver and Kimi Raikkonen won the US Grand Prix.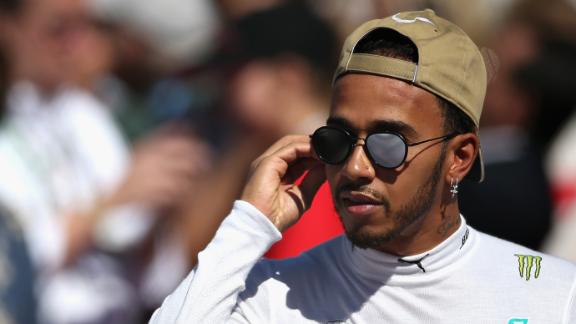 Formula 1
Hamilton: We just have to keep working
Mercedes driver Lewis Hamilton speaks after his third-place finish at the United States Grand Prix in Austin.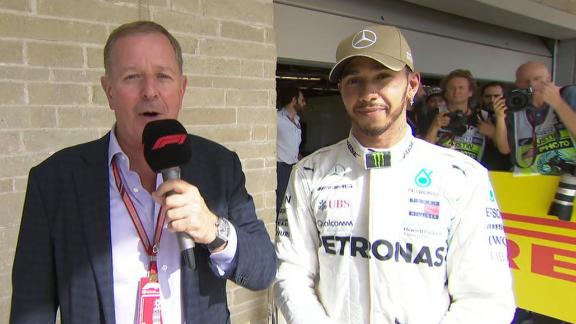 AutoRacing
Hamilton can't get past Verstappen
Lewis Hamilton was unable to get past Max Verstappen at the US Grand Prix.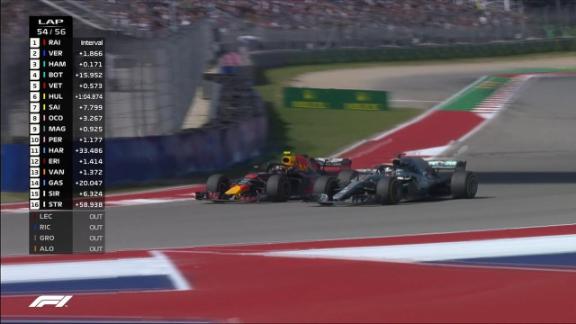 AutoRacing
Vettel passes Bottas for fourth
Sebastian Vettel maintains pressure on Lewis Hamilton following his overtake of Valterri Bottas.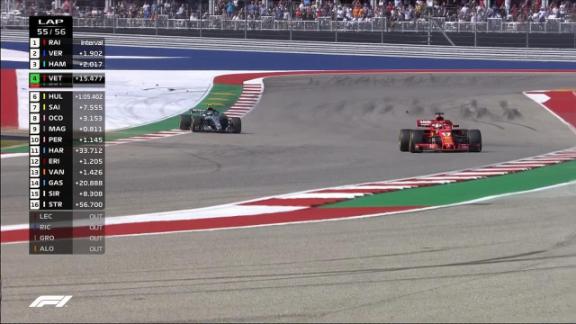 Formula 1
AutoRacing
Ricciardo forced to retire on lap nine
Daniel Ricciardo is forced to retire in lap nine in the US Grand Prix due to a power failure.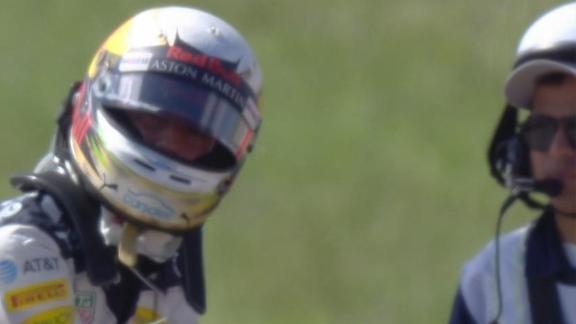 AutoRacing
Vettel spins out in opening lap
Sebastian Vettel and Daniel Ricciardo collided in the opening lap and for the second race in a row, Vettel spun out.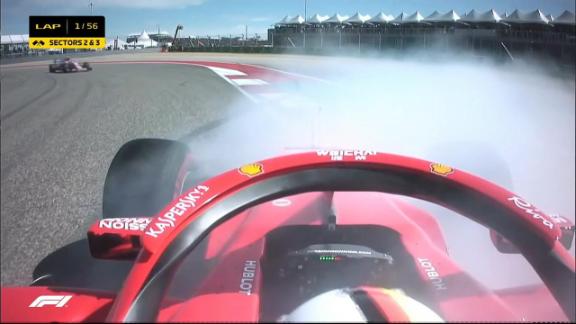 Formula 1
Formula 1
Hamilton wants to 'enjoy the moment'
After finishing on pole for the American GP, Lewis Hamilton says he is just trying to ensure he is enjoying his time racing.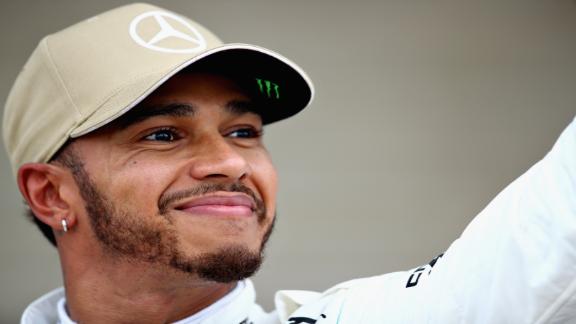 Formula 1
Watch the very best in U.S. sport LIVE and on-demand with ESPN Player. Available across Europe, subscribe today.
Customise ESPN