'Amir exhibited great skill' - Dravid
Cricket
'Zaman's inclusion a turning point for Pakistan'
Fakhar Zaman scored his maiden ODI century in the final of Champions Trophy 2017 to take Pakistan to a famous victory at The Oval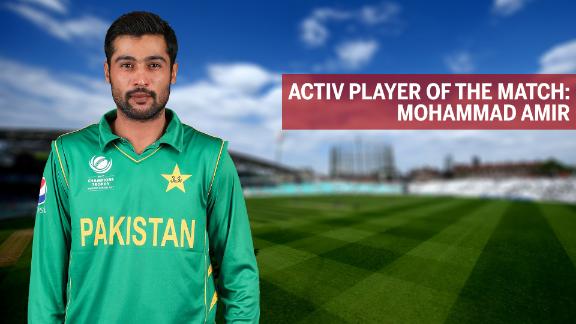 Cricket
Pakistan save their best for last
A look at how Pakistan registered a thumping victory over India in the final of the Champions Trophy 2017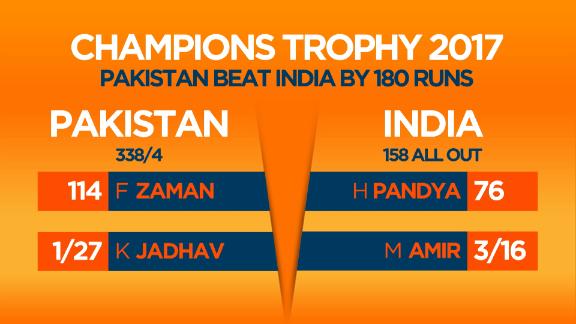 Cricket
Rahul Dravid: Fakhar has potential to dominate white-ball cricket
Fakhar Zaman scored his maiden ODI century in the Champions Trophy final against India at The Oval, setting up a famous win for Pakistan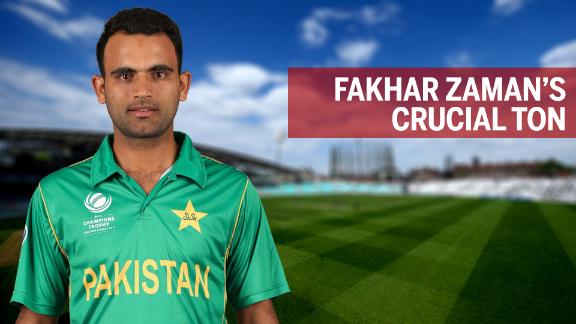 Cricket
Rahul Dravid: Maybe time for India to think about a wristspinner
Rahul Dravid, Ajit Agarkar and Shaun Tait analyse India's bowling performance in their massive defeat to Pakistan in the Champions Trophy final. A lack of wickets in the middle overs hurt them, says Dravid
Cricket
Dravid: Zaman's ton moment of the tournament
Rahul Dravid, Ajit Agarkar and Shaun Tait pick their best performances of Champions Trophy 2017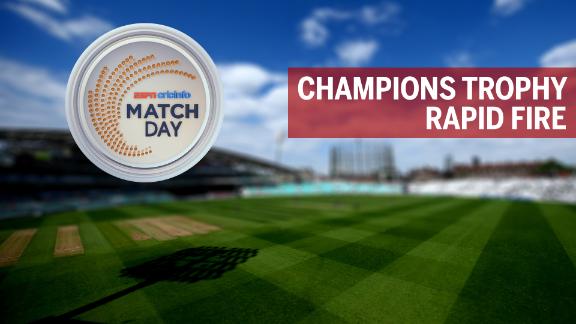 Cricket
Rahul Dravid: Mohammad Amir spell made for compelling viewing
Mohammad Amir produced figures of 6-2-16-3 to derail India's chase in the Champions Trophy final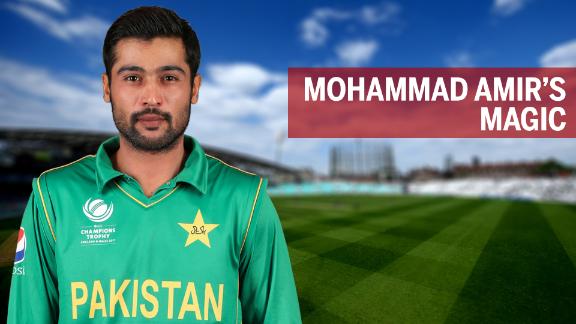 Dravid: Sarfraz has led by example
Rahul Dravid, Ajit Agarkar and Shaun Tait recap Pakistan's Champions Trophy performance, analysing how their depth in fast-bowling and Sarfraz Ahmed's leadership helped achieve a historic title win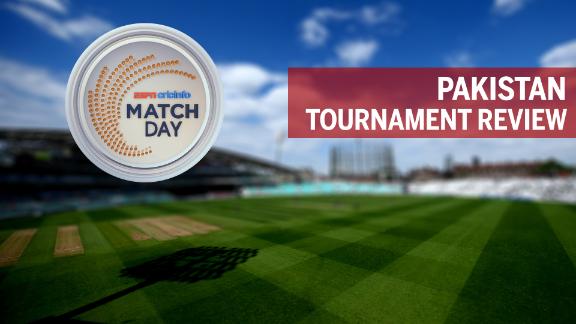 Cricket
Rahul Dravid: We saw the potential this Pakistan team has
Pakistan beat India by 180 runs to claim the Champions Trophy 2017 title. Rahul Dravid has his say on their stunning victory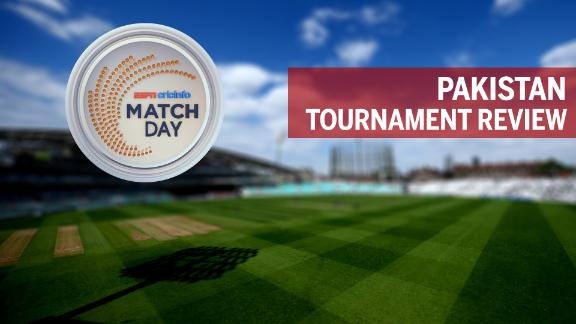 Cricket
Shaun Tait: 'Players are remembered for performances such as Amir's'
The Match Day team on Mohammad Amir's opening burst that derailed India's chase in the Champions Trophy final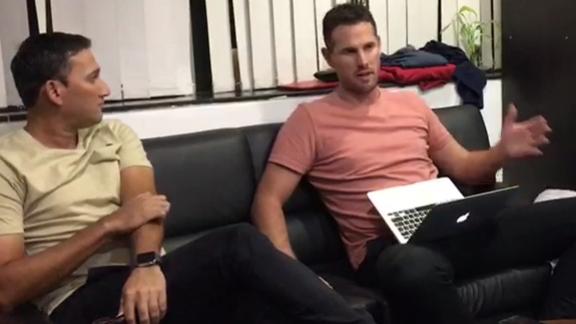 Cricket
Both Ends - Man, or machine?
Cryus Broacha and Cyrus Broacha debate technology in cricket: is it a good thing, or are we overdoing it?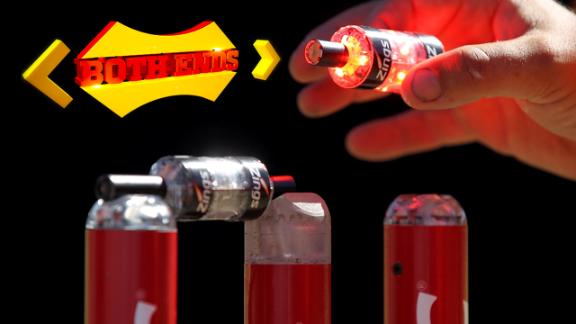 Cricket
Ajit Agarkar: India not been under this much pressure in a while
Rahul Dravid, Shaun Tait and Ajit Agarkar discuss Pakistan's innings in the Champions Trophy final, where they piled up 338 for 4 against India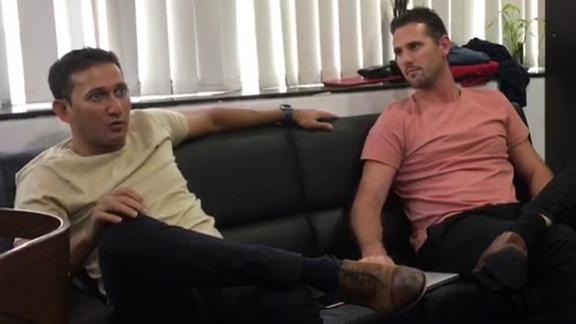 Cricket
Rahul Dravid: 'Fakhar Zaman was incredible against R Ashwin'
Former Indian batsman praises the Pakistan opener for his 114 in the Champions Trophy final.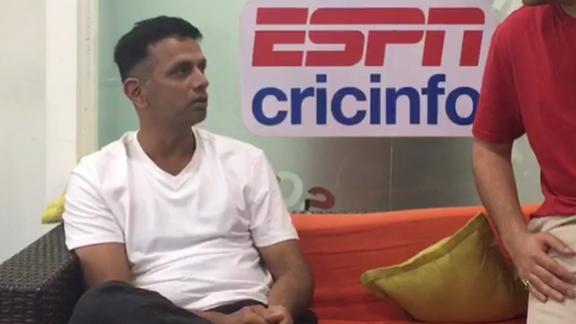 Pakistan: lucky or underrated?
Ajit Agarkar, Shaun Tait, Cyrus Broacha and the ESPNcricinfo team discuss whether Pakistan have been under-rated as a team, and the factors that may have spurred their revival in the tournament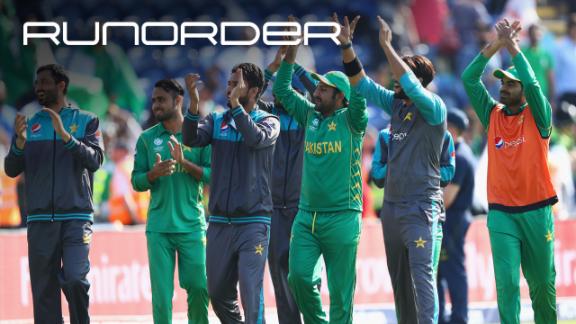 Cricket
'I would prefer Dhoni playing for Pakistan'
What Indians have to say about Pakistan, and what Pakistanis have to say about India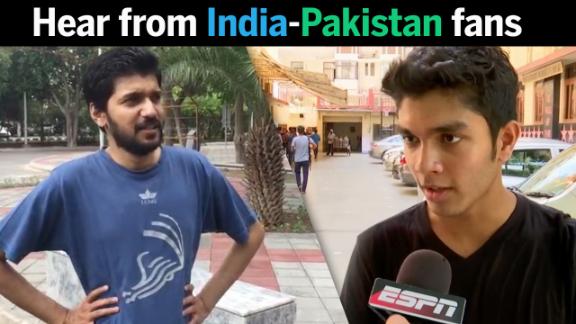 Hasan Ali: Pakistan's new go-to man
Since his debut in August 2016, Hasan Ali has taken more ODI wickets than Adil Rashid and Mitchell Starc and will be a key bowler for Pakistan against India's formidable batting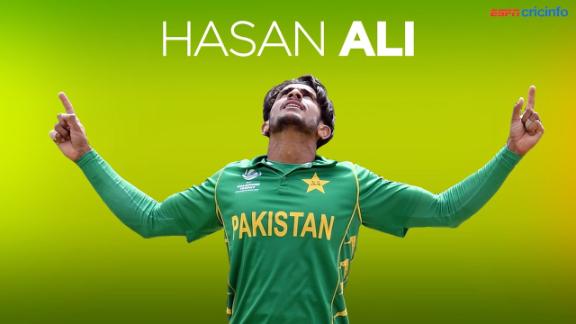 India's road to the Champions Trophy final
A look at how India eclipsed their competition - except a singular blip - to make it to their second-consecutive Champions Trophy final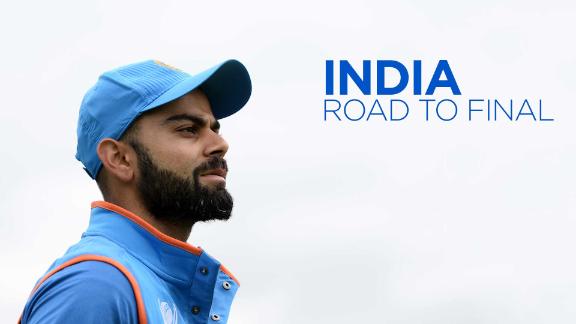 Pakistan's road to the Champions Trophy final
After a losing start, Pakistan recovered well to win three straight games and qualify into the final of the Champions Trophy. ESPNcricinfo looks at how they reached the final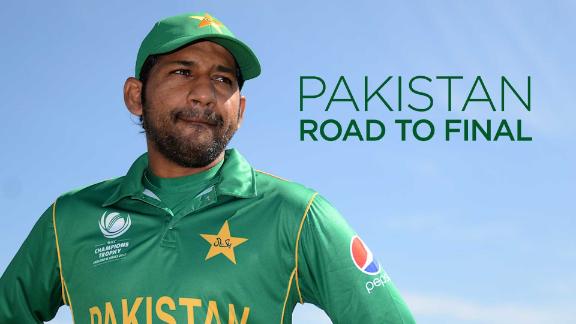 Cricket
'Anything is possible with Pakistan'
Melinda Farrell is joined by Jarrod Kimber to preview Sunday's Champions Trophy final between India and Pakistan at The Oval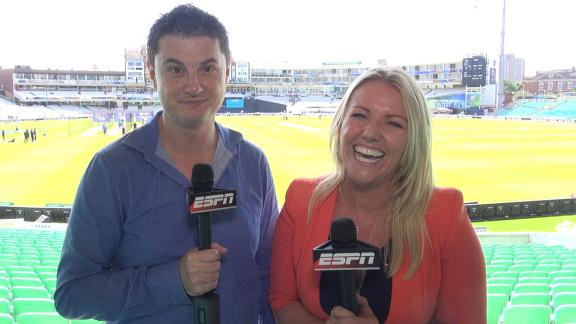 'Kedar Jadhav spell put the brakes on Bangladesh'
Kedar Jadhav picked up two key wickets in his six-over spell to derail Bangladesh
Agarkar: Rohit does well, India's chances improve
Rohit Sharma scored his 11th ODI century to help India beat Bangladesh by nine wickets in the Champions Trophy 2017 semi-final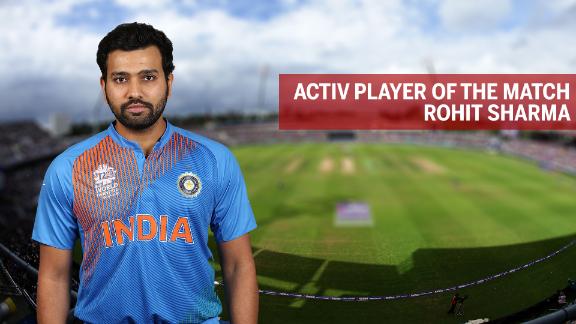 Cricket
ESPNcricinfo Match Report - India v Bangladesh
A look at how India outplayed Bangladesh at Edgbaston to register a nine-wicket win and set up a clash with Pakistan in the final of the Champions Trophy on Sunday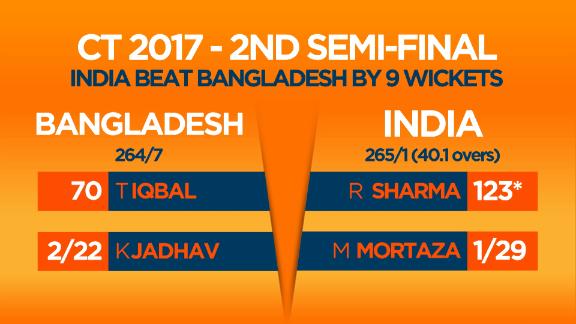 Cricket
Dravid: Pakistan's best chance is to bowl first
Rahul Dravid, Ajit Agarkar and Shaun Tait analyse Pakistan's prospects against a powerful batting line-up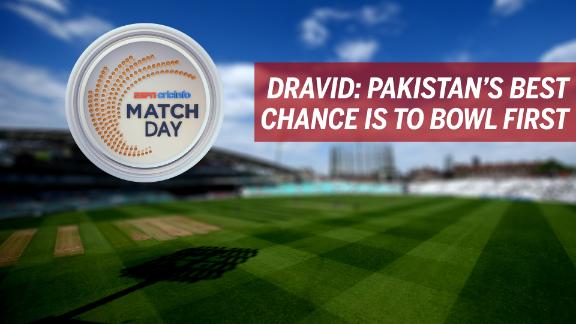 Cricket
Agarkar: Every time Pakistan need a wicket, Hasan Ali has got it
Rahul Dravid, Ajit Agarkar ad Shaun Tait discuss what the teams should look to do in the middle overs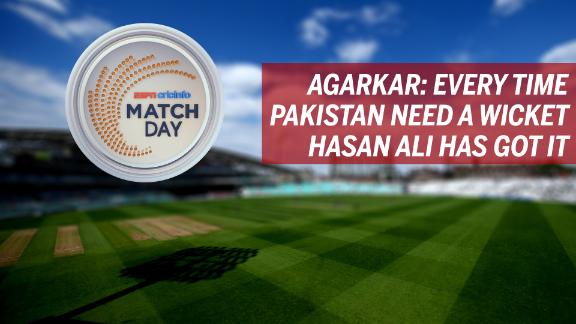 Cricket
Tait: Jasprit Bumrah and Bhuvneshwar Kumar in good shape going into the final
Shaun Tait, Rahul Dravid and Ajit Agar lay out their thoughts on the India bowlers and how the pace battery has proven up to the task with their disciplined lines and variations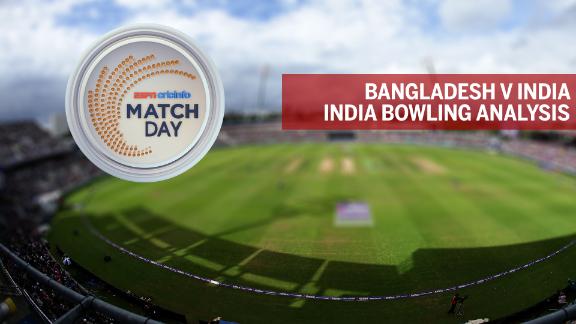 ICC Champions Trophy (ICC KnockOut)
Customise ESPN