NCAA Men's Baseball
Florida blasts No. 14 LSU
The Gators hammer four home runs en route to the 16-9 win over the Tigers at Alex Box Stadium.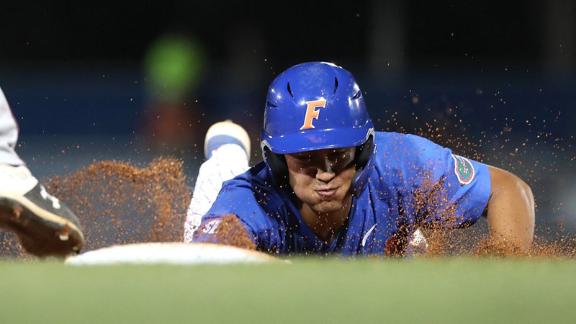 NCAA Men's Baseball
Campbell lights-out vs. Mississippi State
Pitcher Isaiah Campbell breaks down his 10-strikeout performance against Mississippi State, which helped secure a 5-3 win for the Razorbacks.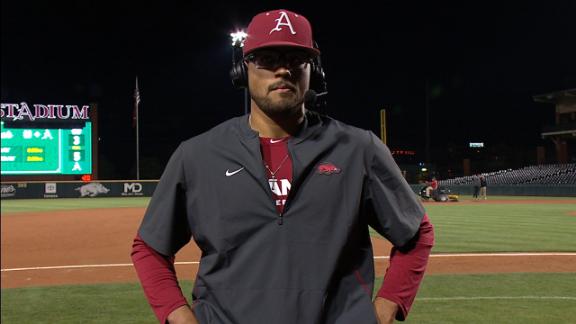 NCAA Men's Baseball
Razorbacks pitch past Bulldogs
With a stellar start from Isaiah Campbell and timely hitting late, No. 10 Arkansas takes the series opener over No. 2 Mississippi State.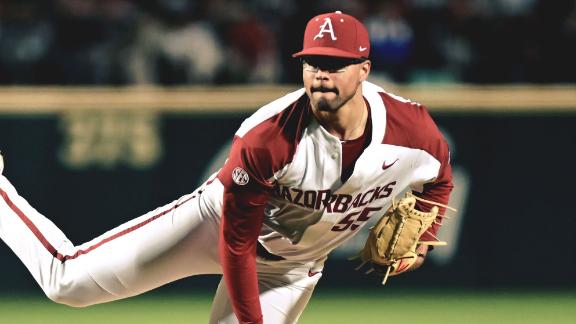 NCAA Men's Baseball
Late homers lift No. 22 Vols over Kentucky
Alerick Soularie and Pete Derkay smash home runs in the eighth inning to give Tennessee the lead and shut the door on the Wildcats in the 4-2 victory.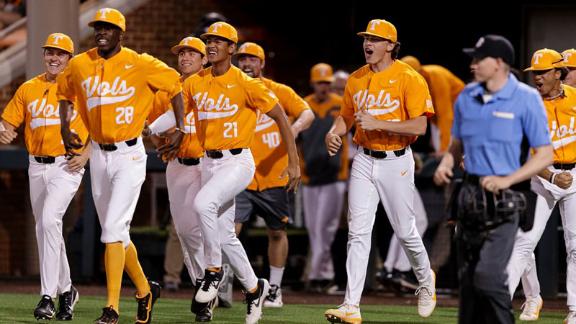 No. 25 Arkansas knocks off No. 6 LSU 8-5
The Razorbacks find just enough offense at home, earning their first win vs. the Tigers since 2013.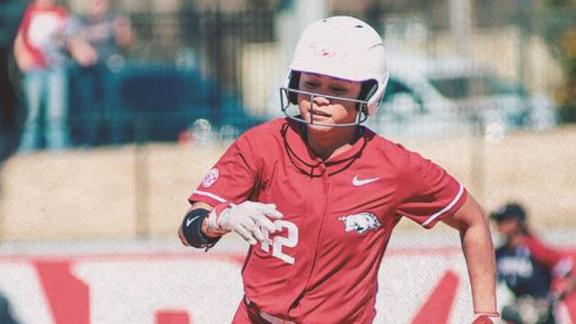 NCAA Men's Baseball
No. 23 Auburn edges No. 17 Ole Miss
Behind sophomore Edouard Julien's four RBI, the Tigers deliver a 7-4 comeback victory vs. the Rebels in the series opener.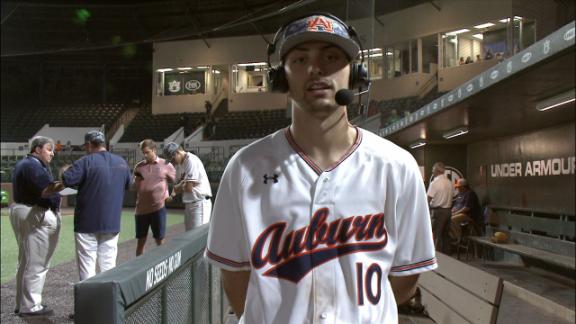 NCAA Men's Baseball
No. 9 Aggies top Gamecocks 8-2
Junior John Doxakis strikes out eight as Texas A&M picks up the series-opening win over South Carolina.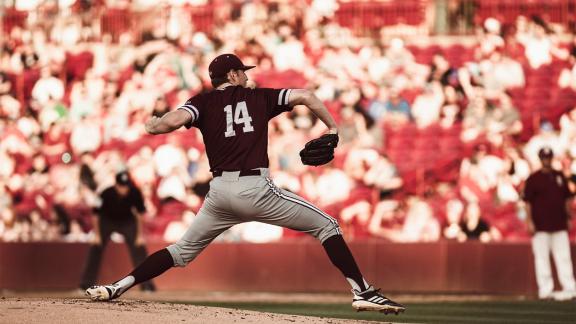 Sixth-inning home run propels Missouri
Senior Kolby Romaine talks about her go-ahead homer vs. the Aggies and how the team's confidence continues to grow.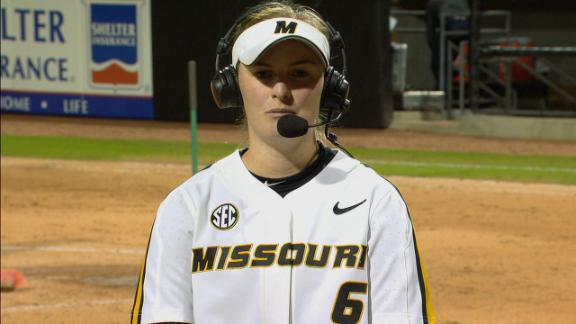 NCAA Men's Baseball
No. 6 Georgia shuts down Missouri 3-0
Sophomore pitcher Emerson Hancock discusses the Bulldogs' bullpen and what makes this team different than past teams.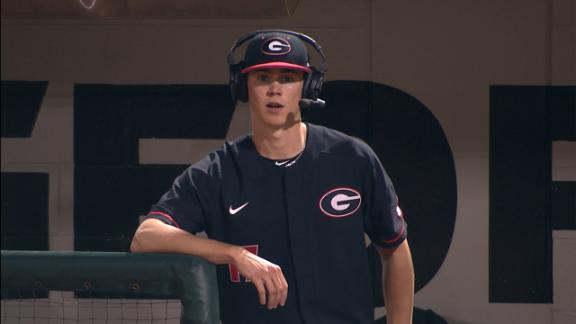 NCAA Men's Baseball
LSU batting practice with KP
SEC Network's Kyle Peterson takes the mound to enjoy batting practice with LSU's Antoine Duplantis, Zach Watson, Josh Smith, and Todd Peterson.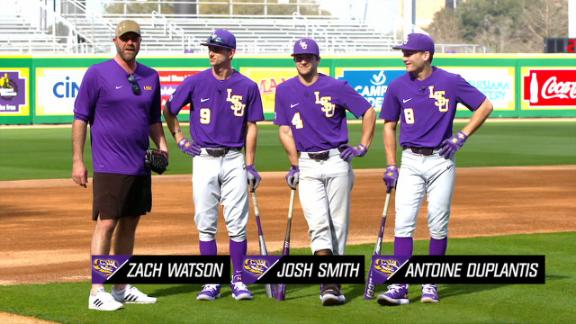 No. 22 Bulldogs swat Yellow Jackets 7-0
Junior Ciara Bryan records her first career grand slam as Georgia sweeps the season series against Georgia Tech.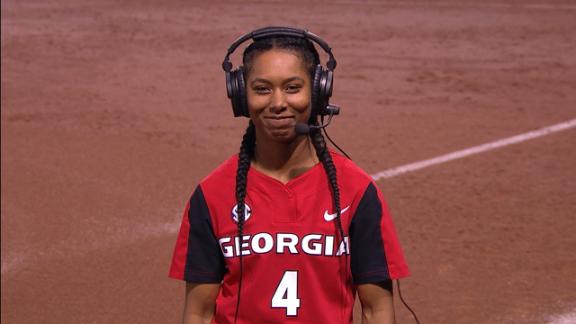 No. 14 Auburn secures 10th shutout of the season
The Tigers use a balanced offense to blank Alabama State 8-0 in five innings at Moore Field.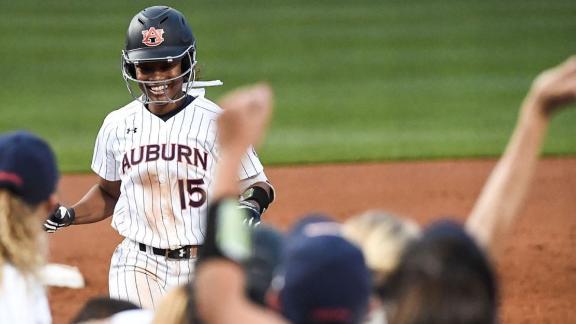 No. 21 South Carolina routs SC Upstate 10-2
Eight different Gamecocks combine for 14 hits to secure their third straight win.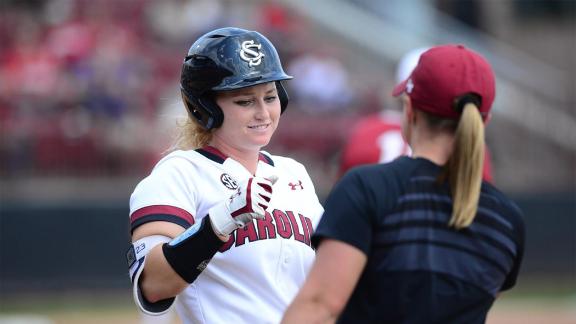 NCAA - Other
#espnWtop10
Check out the espnW top 10 plays of the week including action from the NWSL, NCAA softball and the IIHF Women's World Championship.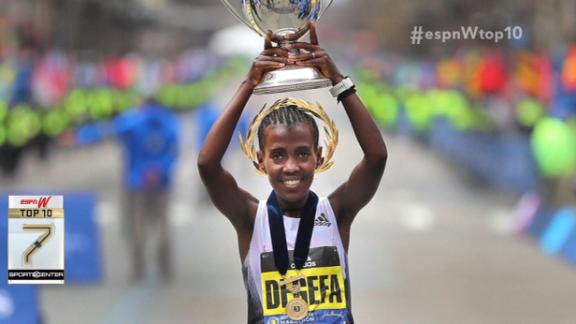 NCAA Men's Baseball
UGA outlasts Clemson in 20-inning marathon
The No. 6 Bulldogs go 20 innings with the 20th-ranked Tigers, winning the longest game in program history 3-2 with a walk-off single.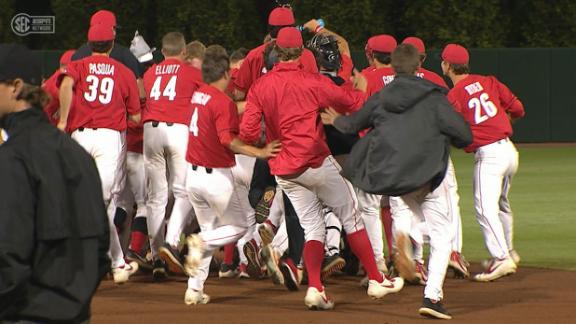 NCAA Men's Baseball
No. 5 Vanderbilt downs Indiana State 7-1
A solid performance by sophomore Mason Hickman helps lead the Commodores to their eighth consecutive midweek win.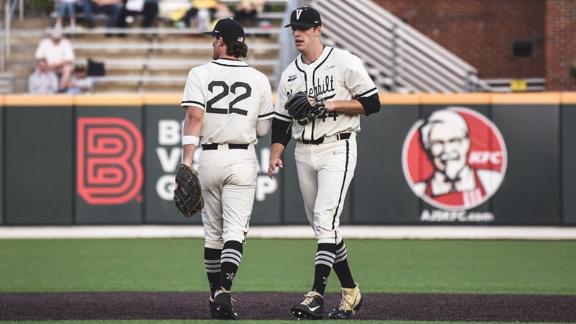 NCAA Men's Baseball
Commodores enjoying the ride
Junior Ty Duvall discusses his performance in the win over Indiana State and how his team is preparing for the second half of conference play.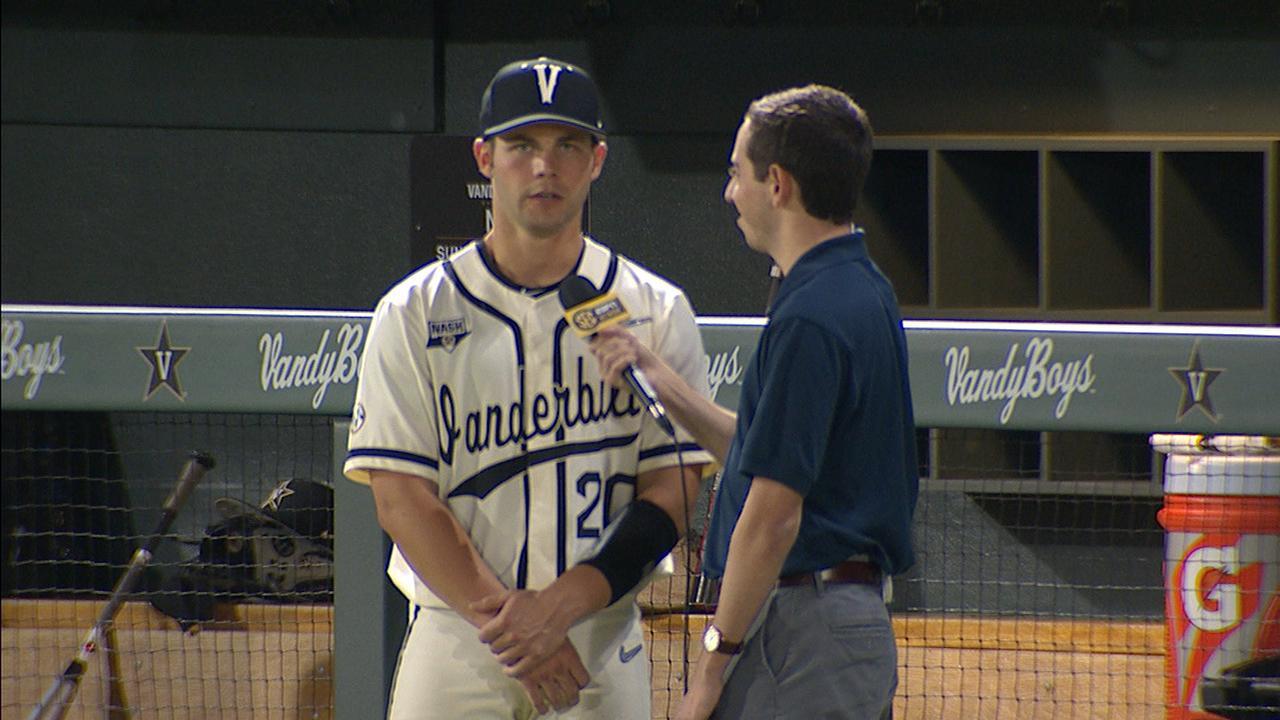 NCAA Men's Baseball
Razorbacks destroy Golden Lions in run-rule victory
Sophomore Casey Martin hammers a three-run homer in the fifth inning, as No. 10 Arkansas' fiery offense takes down Arkansas-Pine Bluff 16-4.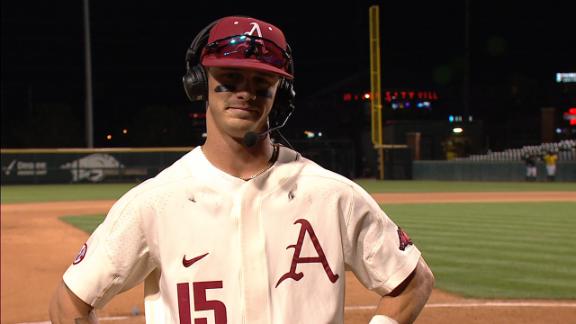 NCAA Men's Baseball
No. 2 Bulldogs continue nonconference dominance
Mississippi State plates four runs in the eighth to defeat Texas Southern 5-1 and improve to 22-1 outside the SEC this season.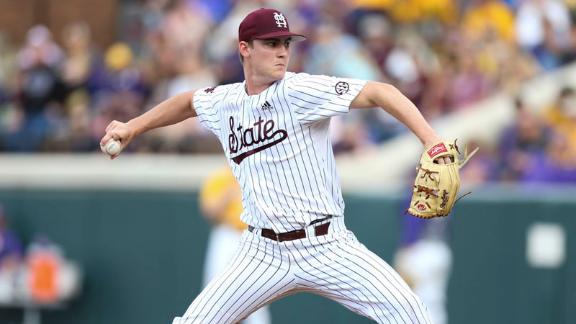 NCAA Men's Baseball
Yellow Jackets sting Tigers
No. 23 Auburn falls to No. 16 Georgia Tech 11-6 in a midweek clash.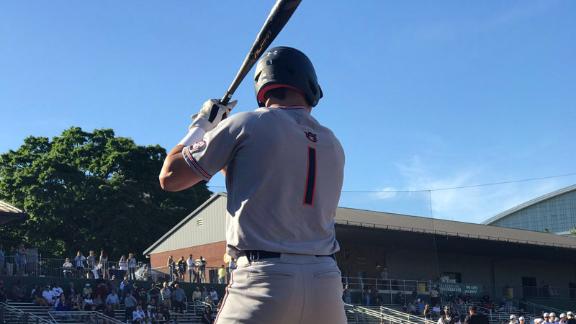 NCAA Men's Baseball
Gators take down Dolphins
Florida defeats Jacksonville for the third time this season after Brady McConnell's leadoff HR sparks a five-run first inning.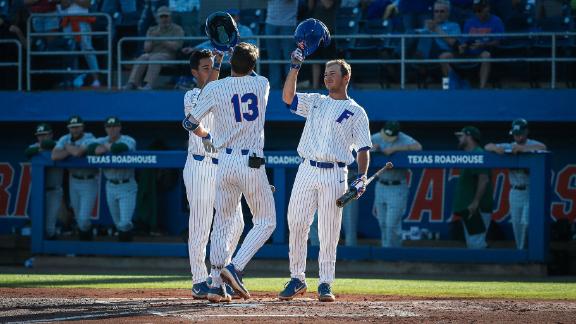 Streeter Lecka/Getty Images

Check out which teams won every men's and women's fall championship and where they stand in the current Capital One Cup standings.
Customise ESPN