BT Sport Highlight: Arsenal 3-1 Milan.
After dominating Milan in the first leg, Arsenal put the finishing touches on the Rossoneri at the Emirates to reach the Europa League quarterfinals.
BT Sport Highlight: Barcelona 3-0 Chelsea.
Barcelona glided past Chelsea with ease on a night where Lionel Messi scored his fastest-ever goal and his 100th Champions League goal.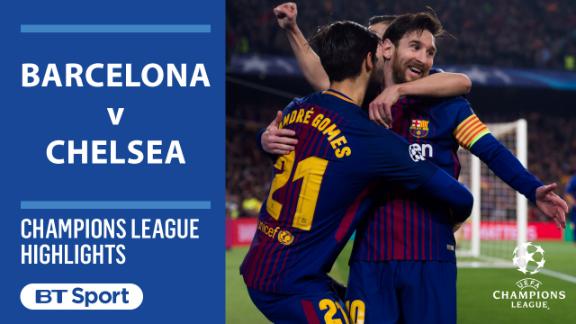 Bayern Munich
Football
BT Sport Highlight: Besiktas 1-3 Bayern Munich.
Bayern Munich beat Besiktas 8-1 on aggregate after a comfortable 3-1 win in Istanbul to advance to the quarterfinals of the UEFA Champions League.
BT Sport Highlight: Manchester United 1-2 Sevilla.
Substitute Wissam Ben Yedder scored two goals in four minutes in the second half to shock Manchester United and send Jose Mourinho's men crashing out of the round of 16.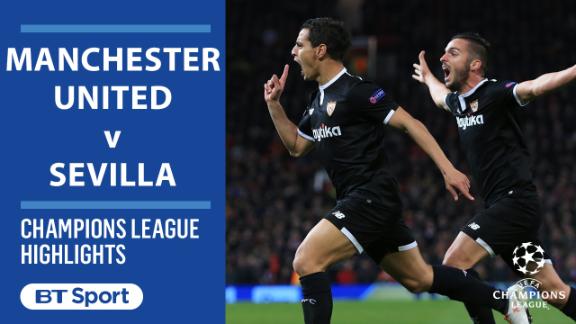 AS Roma
Football
BT Sport Highlight: Roma 1-0 Shakhtar Donetsk.
Edin Dzeko found the breakthrough goal in the second half as Roma advance to the Champions League quarterfinals on away goals against Shakhtar Donetsk.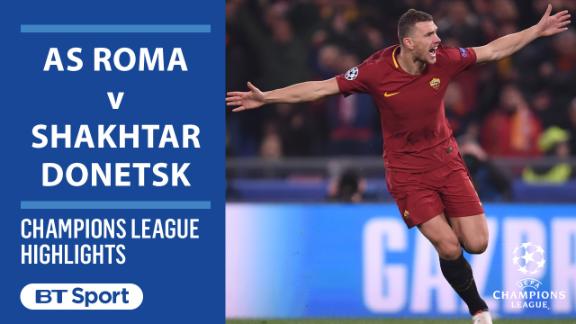 BT Sport Highlight: AC Milan 0-2 Arsenal.
After a torrid run of results, Arsenal pulled off a big 2-0 win over AC Milan in their Europa League first leg tie at the San Siro.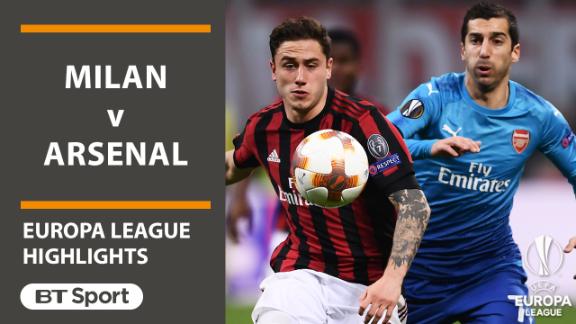 BT Sport Highlight: Manchester City 1-2 Basel.
Manchester City lose leg two but win 5-2 on aggregate to pass easily into the quarter-finals.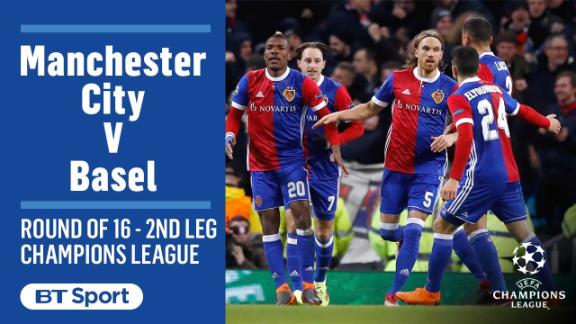 BT Sport Highlight: PSG 1-2 Real Madrid.
Goals from Cristiano Ronaldo and Casemiro helped Real Madrid seal their place in the Champions League quarterfinals with a 5-2 aggregate win over PSG.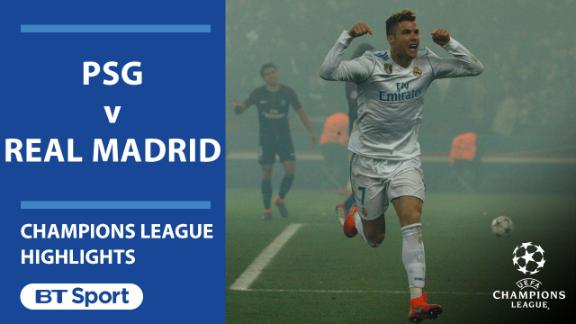 BT Sport Highlight: Liverpool 0-0 Porto.
Liverpool carried a comfortable lead into the second leg and had little to do at Anfield as they advance to the quarterfinals for the first time since 2008-09.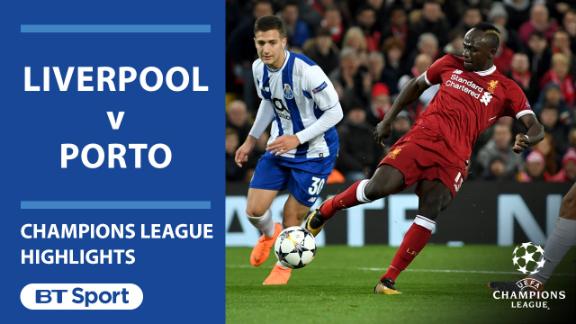 BT Sport Highlight: Porto 0-5 Liverpool.
Liverpool left no doubt that they are a force to be reckoned with in Europe by putting five past Porto in the Estádio do Dragão.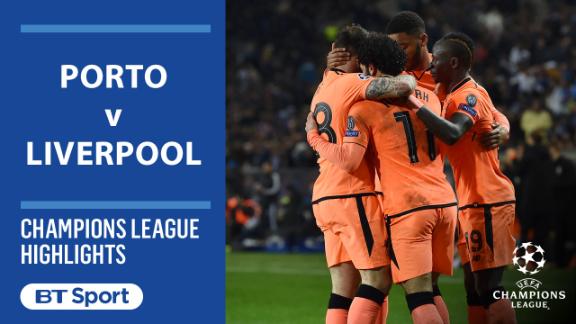 BT Sport Highlight: Real Madrid 3-1 PSG.
Cristiano Ronaldo became the first player to score 100 Champions League goals with one team as Real Madrid came from behind to defeat PSG at the Santiago Bernabeu.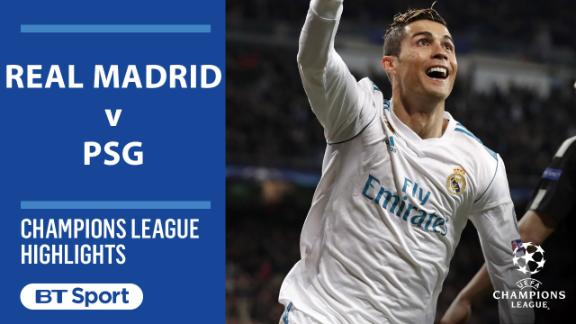 BT Sport Highlight: Lyon 3-0 Everton.
Everton's woes went from bad to worse as they were eliminated from the Europa League following their 3-0 defeat to Lyon.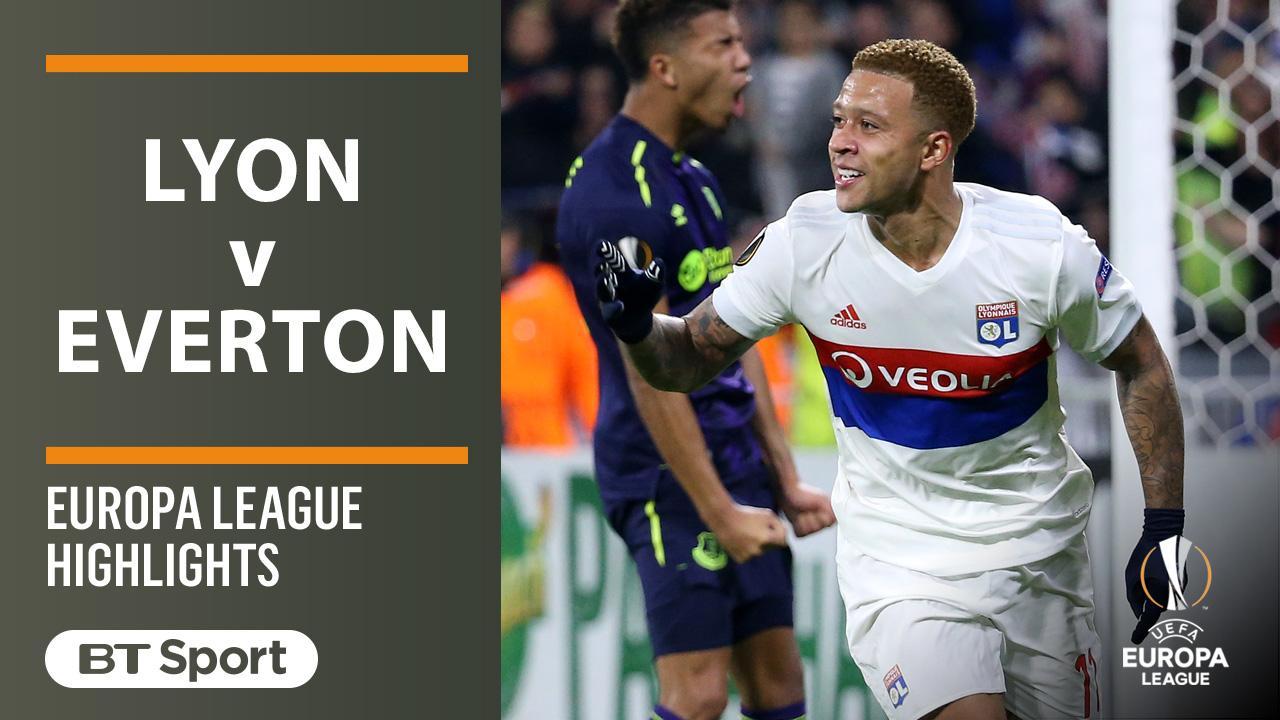 BT Sport Highlight: Maribor 0-7 Liverpool.
Liverpool blasted Maribor 7-0 and thanks to Sevilla's loss, now top Group E.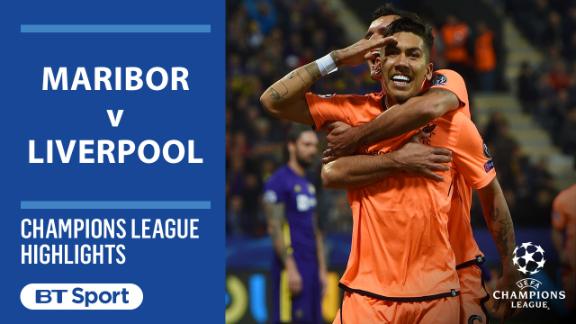 BT Sport Highlight: Real Madrid 1-1 Tottenham.
Hugo Lloris and Keylor Navas each put on a show between the sticks as Real Madrid and Spurs battled to a draw.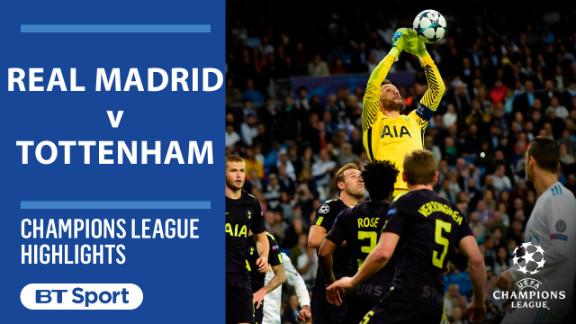 BT Sport Highlight: Man City 2-1 Napoli.
Raheem Sterling and Gabriel Jesus got Manchester City off to a flying start as they held off a late surge from Napoli.
VALERY HACHE/AFP/Getty Images

Six British teams, including for the first time five from England, compete against Europe's elite, but can this begin a new era of dominance...?
Customise ESPN