Now
Brian Campbell
@BCampbellESPN

Grantland's "The Ropes" podcast now has its own landing page on ITunes. Subscribe, review & listen to full archive. itunes.apple.com/us/podcast/the…
Manny Pacquiao
@MannyPacquiao
Blessed to have good coaches around me. Thank you Lord! #MayPac pic.twitter.com/ma3cY8W46Z
Dan Rafael
@danrafaelespn

The @OmarFigueroaJr vs. @ricksterko fight officially has a location. My blog: espn.go.com/blog/dan-rafae… #boxing @EddieHearn @MatchroomBoxing
Nigel Collins
@ESPNFNF
Juan Rodriguez Jr., who fights Taras Shelestyuk this week on FNF, says he got serious about boxing when he became a father at age 14.
Eric Raskin
@EricRaskin

The boy, veteran viewer of about 10 modern wrestling matches: "Every match, the bad guy dominates, then a miracle happens."
Eric Raskin
@EricRaskin

@GrishamESPN You don't wanna do that. Then you'll never again get invited to make another unpaid appearance on Ring Theory.
Dan Rafael
@danrafaelespn

You probably cant get #MayweatherPacquiao tix but they're on sale for Beltran-Ao card night b4 at Cosmo. $50, 75, 85, 100 at Ticketmaster.
Dan Rafael
@danrafaelespn

#Boxing returns to CBS on Saturday for #StevensonBika. The broadcast team is now set. My blog: espn.go.com/blog/dan-rafae… @PaulMalignaggi
Adonis Stevenson
@adonissuperman
Today I had the opportunity to meet with friends and fans at La Maison Lauberiviere. I met some true champions today. ?? #TeamSuperman #PBConCBS @premierboxingchamps
Manny Pacquiao
@MannyPacquiao
Time to focus and train. #MayPac pic.twitter.com/8b8pNRnOwl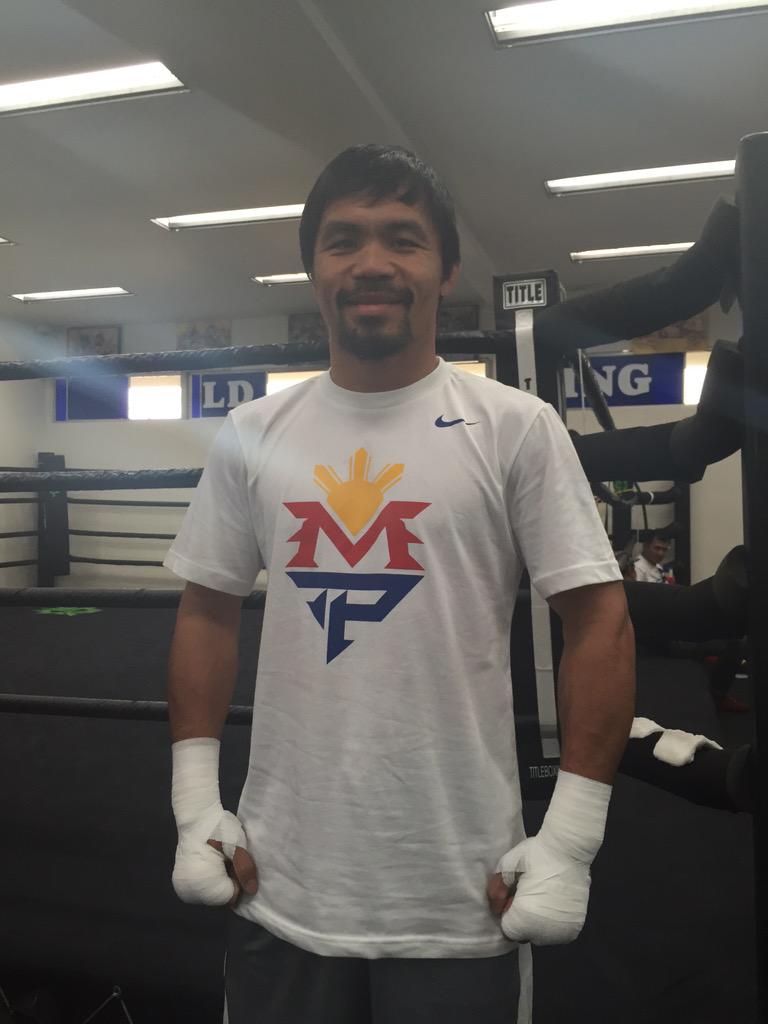 Muhammad Ali
@MuhammadAli
Looking forward to @FloydMayweather vs. @MannyPacquiao & wishing both the best of luck. Rumble, young men, rumble! #AliTweet