Laxalt's deflected strike doubles Uruguay's advantage
World Cup: Diego Laxalt (23') Uruguay 2-0 Russia

Top Headlines
Project Russia: Birthday gifts for Lionel Messi
ESPN's team of reporters in Russia have messages for birthday boy Lionel Messi as he faces elimination. Meanwhile, England fans are in high spirits.
Ballsupski: Simultaneous group games start today
It's day 12 of the World Cup and Anthony Richardson and Ian Fiveankles have quite a jam-packed day, with phone calls and YouTubers and much, much more!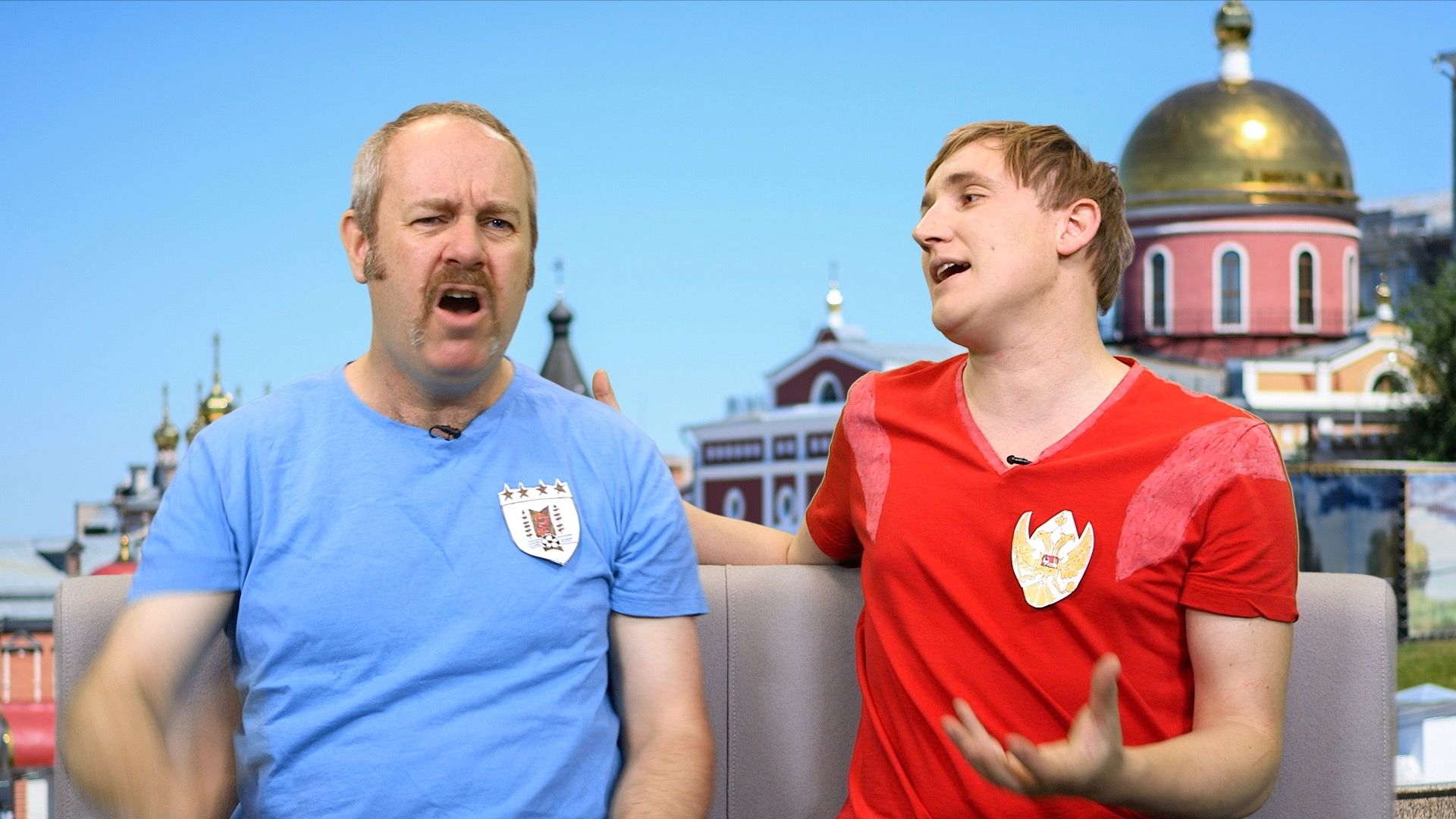 England 6-1 Panama: Harry Kane hat trick
England dominated with a five-goal outburst in the first half and Harry Kane completed his hat trick in the second half en route to a 6-1 win over Panama.
Mariner: England need to ride momentum vs. Belgium
Paul Mariner reveals his grades for England's starting XI vs. Panama and explains why they can't let up despite having already advanced.
Matchday 11: Kane and James shine bright
Harry Kane and England scored early and often, Japan cancelled out Sadio Mane and Senegal and James Rodriguez added to his impressive World Cup resume.
Nicol: England's defence yet to be tested after 2 games
England may have made it look easy against Panama, but Stevie Nicol cautions the Three Lions to not get carried away ahead of their crunch clash with Belgium.
Marcotti: History made by both England & Panama
Gab Marcotti details how the "luckiest goal" of Harry Kane's career put him in elite company and Panama making history despite England winning 6-1.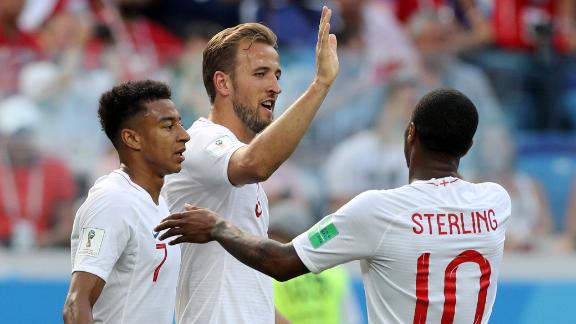 The Body Issue
Woakes: Bowler, batsman, geography teacher?
See how England's Chris Woakes got on when he swapped the cricket pitch for the classroom
Australia a long way off, but know where we're going - Paine
Australia captain Tim Paine says the team can be optimistic heading into next year's World Cup, despite their 5-0 series loss to England
Great to win games you might not deserve to - Buttler
Jos Buttler and Eoin Morgan react to Buttler's superb knock that saved England from defeat in the final ODI against Australia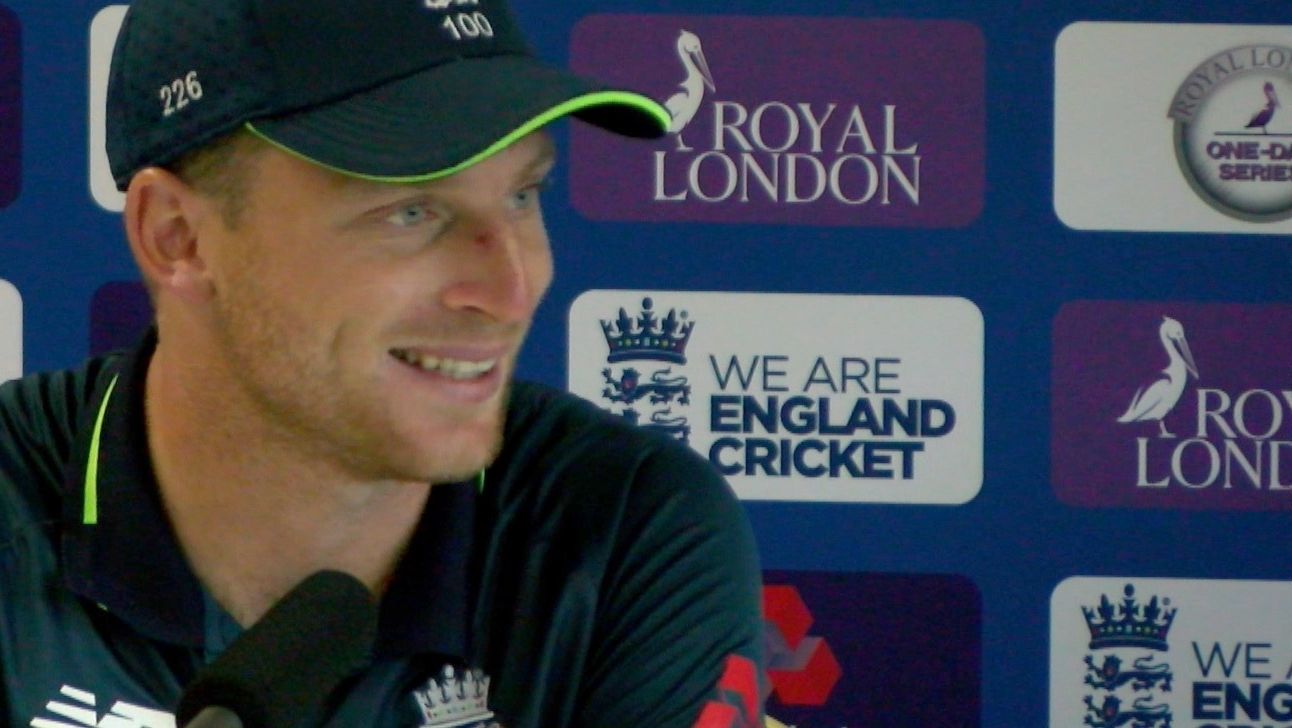 Social story: Buttler's brilliance seals the whitewash
Relive England's dramatic victory in the fifth ODI against Australia through the eyes of social media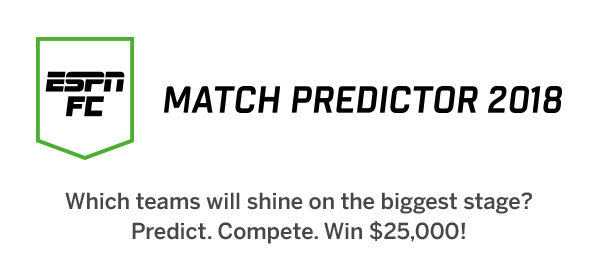 Sign up for FREE!
Getty Images

We need your help. Complete our sports survey for a chance to win an apple watch!
no_source

The 2018 World Cup won't have Italy or the U.S. but all the big hitters like Brazil, Germany and Argentina will battle. Get the info you need here.

Marvel

It might not be part of the traditional comic book universe, but Marvel is lacing up its boots to bring you the epic stories in Russia this summer.

Josue Evilla

ESPN FC compiled the ultimate vote of the top 50 players competing in Russia this summer.

ESPN

With the help of more than 30 ESPN voters around the world and a fan poll, we have completed 4-1-2-3 formation of the best players in Russia.

Paul Lacolley

ESPN FC commissioned illustrator Paul Lacolley to create team posters for some of the nations competing at the 2018 World Cup in Russia.

Miko Lim for ESPN

After a hellish club season, Paul Pogba is determined to reclaim his joy in Russia. And if he happens to disprove his critics -- and his coach -- in the process? Even better.

Gian Galang

They battle in the forest, soccer gang against soccer gang. They are the underground fighters the World Cup host doesn't want you to see.

David Merrell

Top-class football is changing before our eyes: The "storming" era of the game is leaving the likes of Jose Mourinho and Arsene Wenger behind.

Dave Merrill

"I never walk out of games early but in these circumstances, staying seemed like a form of self-harm." Nick Hornby on the last days of Wenger.

Trey Ingram

Our intrepid writer suffers -- and suffers some more -- through a player medical at Everton.

Getty

We can support the World Cup -- and the players -- without supporting the world's ugliest regimes such as the 2018 hosts, Russia.

adidas/puma/nike

A look at all the confirmed jerseys so far from the 32 teams at Russia 2018.

Getty

The summer transfer window is well and truly open. Check out the completed moves from all the major leagues.

Dave Flanagan

The world's top soccer players, ranked by position.

Brian Konnick

We select the best players under 21 who are primed to rule the football galaxy.

Brian Konnick

Andrea Pirlo, football's undisputed King of Cool, has officially retired. So who will take over the mantle? We pick four compelling candidates.

Aaron Dana

Cristiano Ronaldo isn't just one of the greatest on the pitch; he's the G.O.A.T. off it, too. Take a trip inside the mad world of CR7's brands.

EPA/FERNANDO BIZERRA JR

In November 2016, Brazilian underdogs Chapecoense boarded a plane to play in the game of their lives. Instead, their biggest moment turned into a tragedy no one can forget.

Michael Steele/Getty Images

Keep track of all the important upcoming fixtures in the Premier League, Champions League, La Liga, English Football League and more.

Darren Walsh/Chelsea FC via Getty Images

Results and scores from the Premier League, Champions League, La Liga, English Football League and more.

AP Photo/Paul White

Updated tables from the Premier League, Champions League, La Liga, English Football League and more.

ESPN

MLS Rivalry Week is full of contentious clashes. Here are some of the best in unique video game format. Ready ... FIGHT!
Customise ESPN