Big Ben's 2 TDs, Steelers' late stop fuel win vs. Patriots
Ben Roethlisberger is intercepted twice by Duron Harmon, but the Steelers use a defensive stop in the final minute to beat the Patriots 17-10.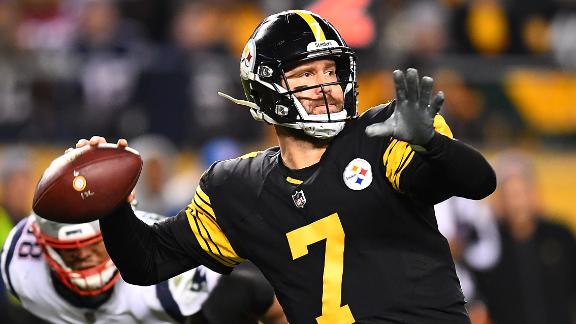 Clark: Win important for Steelers' psyche
Ryan Clark discusses the Steelers' win over the Patriots saying it's huge for them cause of the lack of success they've had in previous matchups.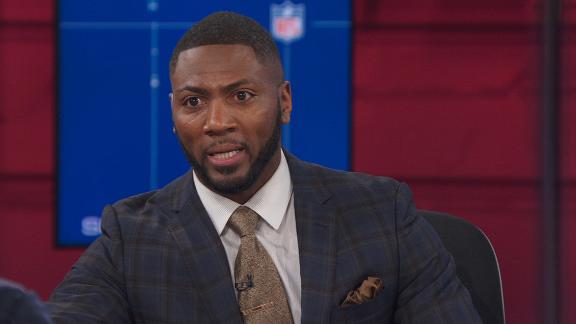 Saturday: Patriots are getting sped up
Jeff Saturday breaks down Tom Brady's late interception saying things are starting to speed up for the Pats causing their mistakes.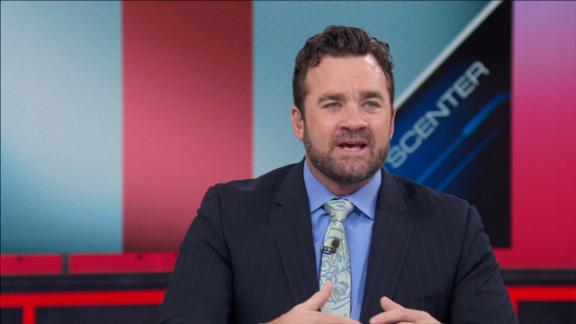 Haden: 'Feels good' to finally beat the Patriots
Steelers cornerback Joe Haden speaks to ESPN's Sal Paolantonio after the Steelers defeat the Patriots at home 17-10.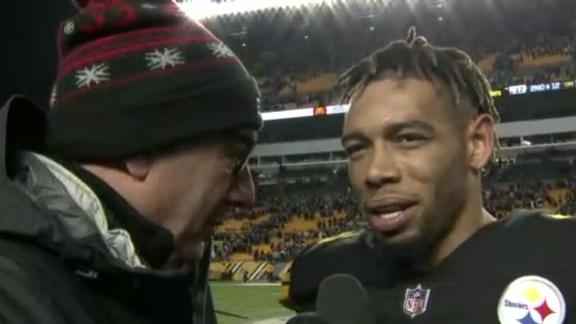 Steelers seal win vs. Patriots with late stop
Tom Brady throws to the end zone on fourth-and-15 in the final seconds, but the Steelers bat down the pass to secure the win.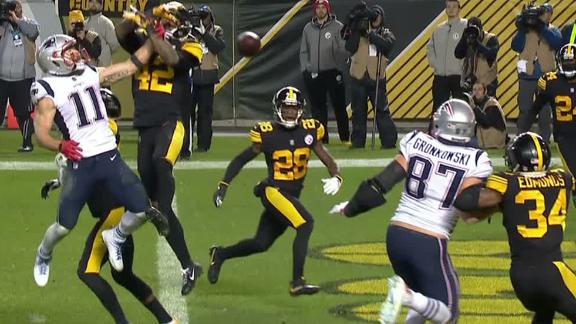 Haden intercepts Brady in 4th quarter
Tom Brady lofts a pass toward the sideline off his back foot and Joe Haden leaps to come down with an interception, keeping his feet inbounds.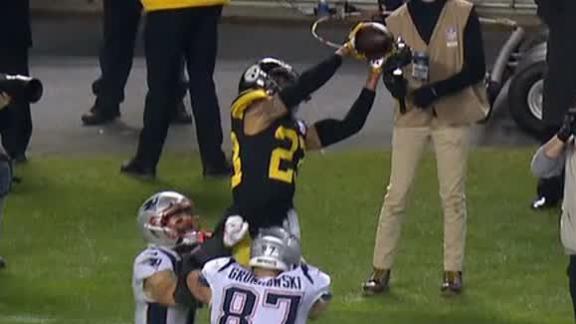 Harmon picks off Big Ben twice
Patriots safety Duron Harmon intercepts Ben Roethlisberger in the second and fourth quarters to retain the Steelers' lead.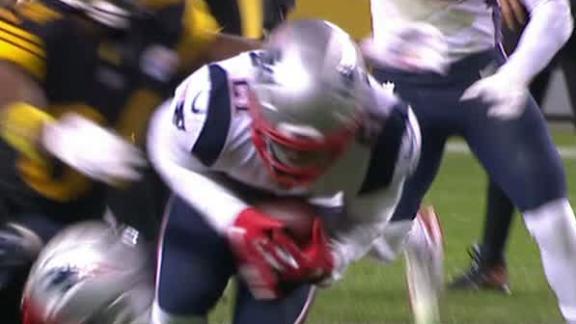 Steelers' Samuels takes seat on Pats' bench, gets pushed away
Steelers running back Jaylen Samuels is pushed out of bounds and sits down between two players on the Patriots' bench, quickly being shoved away.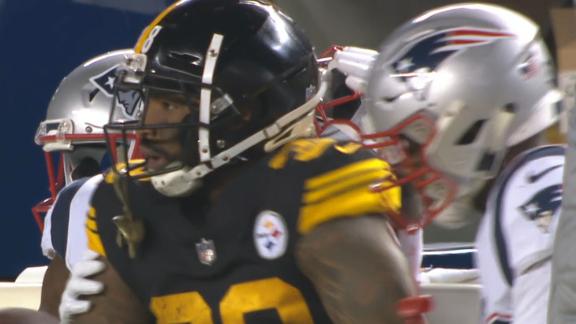 Roethlisberger slings TD pass to Brown
Antonio Brown runs up the seam and Ben Roethlisberger connects with him for a 17-yard touchdown, giving the Steelers a second-quarter lead.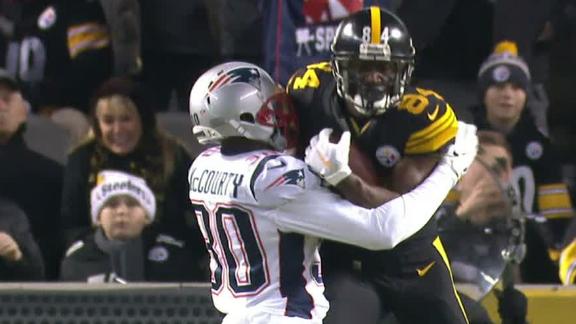 Liverpool 3-1 Manchester United: Klopp finally beats United
Liverpool beat Manchester United for the first time since 2013-14 as they reclaim the top spot in the Premier League from Manchester City.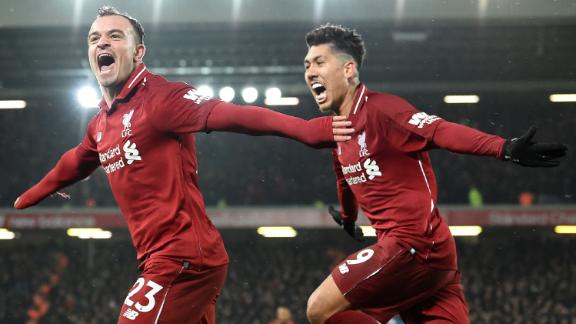 Marcotti: Issue with Pogba all Mourinho's creation
Gab Marcotti believes the personality issue between Paul Pogba and Jose Mourinho is merely the Man United manager's attempt to create a scapegoat.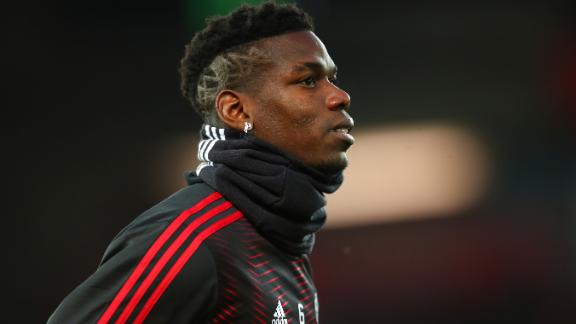 Burley: Man United a team with no leadership
Following Manchester United's resounding defeat at Liverpool, Craig Burley slams the club's lack of leadership, from the boardroom to the pitch.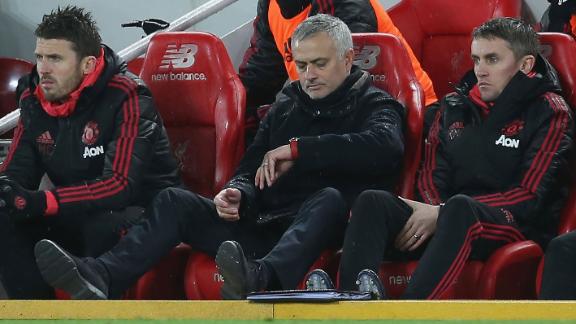 Mourinho insists he has players' backing in testy exchange
Jose Mourinho did not appreciate getting asked if he has the backing of the dressing room following Manchester United's loss to Liverpool.
Liverpool exorcise demons against Manchester United
With Liverpool getting their first league win over Manchester United since 2014, FC's Shaka Hislop examines the gulf in class between the two sides.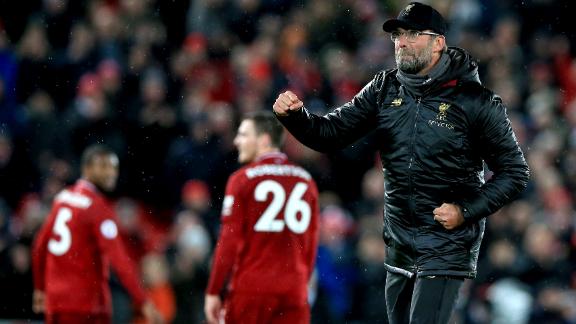 Shaqiri's 2nd moves Liverpool further ahead
English Premier League: Xherdan Shaqiri (80') Liverpool 3-1 Manchester United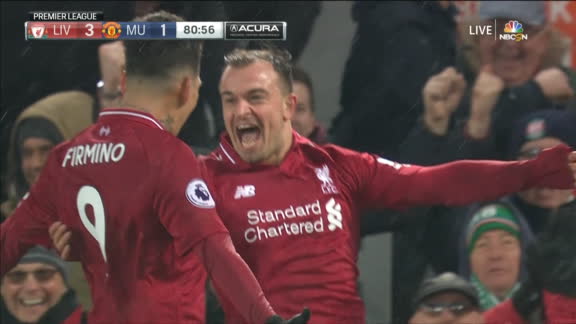 Super-sub Shaqiri puts Liverpool back in front
English Premier League: Xherdan Shaqiri (73') Liverpool 2-1 Manchester United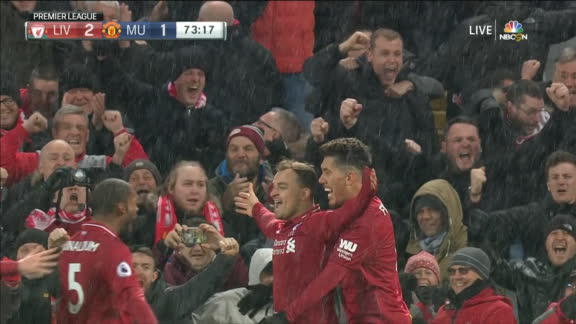 Alisson's howler gifts Lingard equalizer
English Premier League: Jesse Lingard (33') Liverpool 1-1 Manchester United
Mané breaks the deadlock for Liverpool
English Premier League: Sadio Mané (24') Liverpool 1-0 Manchester United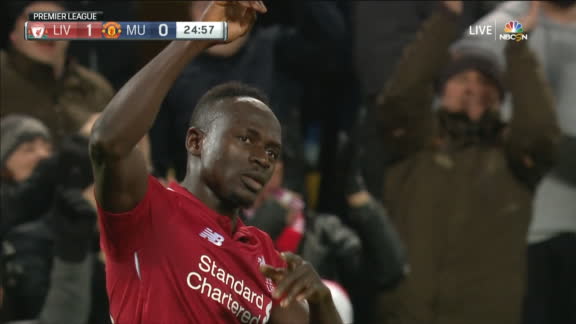 Wall's no-look dish leads to Green's bucket
John Wall sends a nice no-look pass to Jeff Green, who finishes with an easy layup.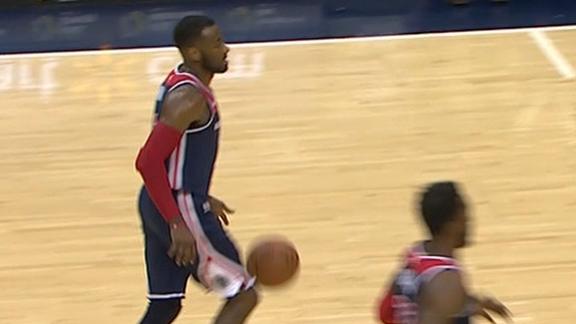 Wall lights up Lakers in first half
John Wall turns in a dominant first half against the Lakers as he drops 28 points as the Wizards hold the lead at the break.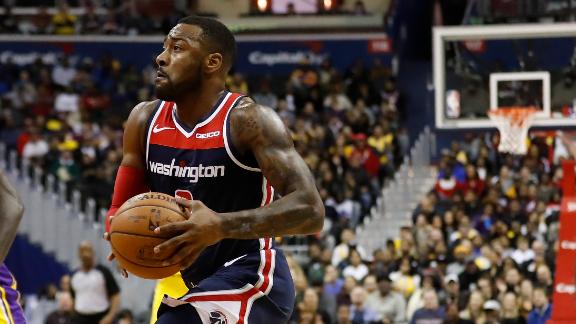 Wall's rainbow shot beats the buzzer
With time running out in the first half, John Wall knocks down a tough fadeaway over Tyson Chandler as the buzzer sounds.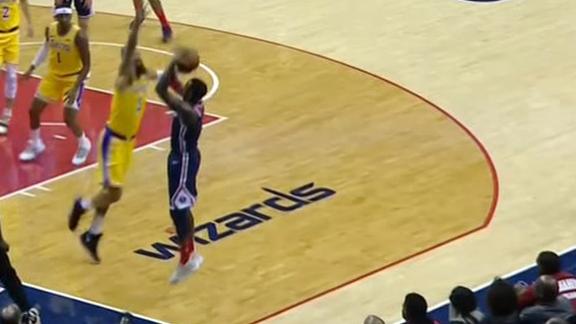 Chandler's block leads to Mykhailiuk's and-1
Tyson Chandler stuffs Sam Dekker's layup attempt and then Svi Mykhailiuk sinks an acrobatic an-1 at the other end.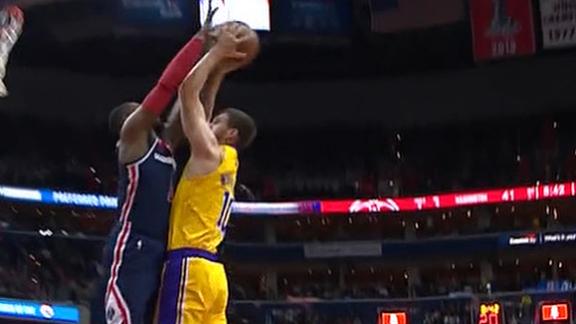 Bryant finds a driving Beal for dunk
Thomas Bryant bounces a pass to Bradley Beal, who glides to the bucket for a two-handed dunk.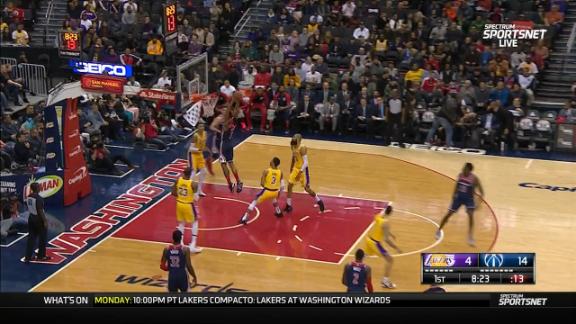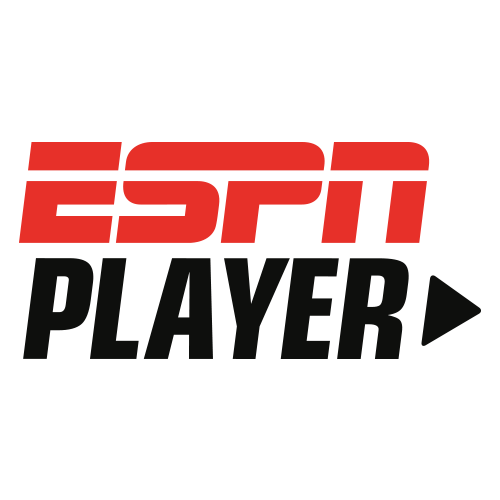 ESPN Player
Watch on ESPN PLayer
Westbrook returns punt for 74-yard TD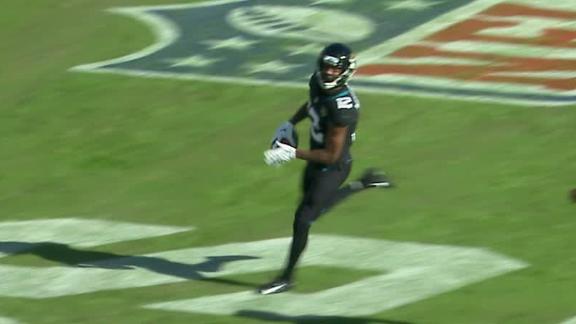 Boyd celebrates TD with Ochocinco dance
Tyler Boyd catches a 7-yard touchdown and celebrates with a Chad Ochocinco-inspired dance.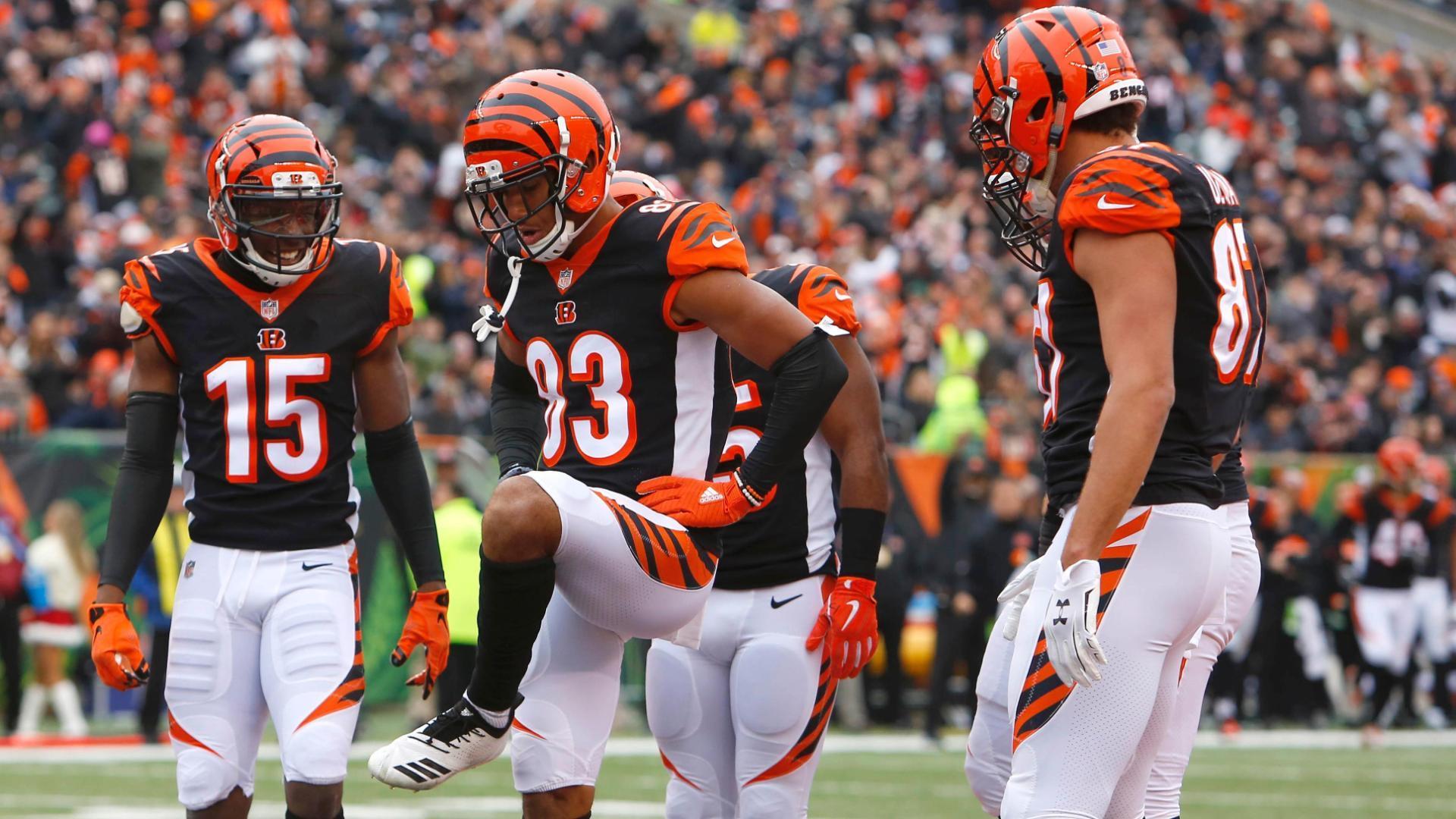 Mack sacks Rodgers without using his hands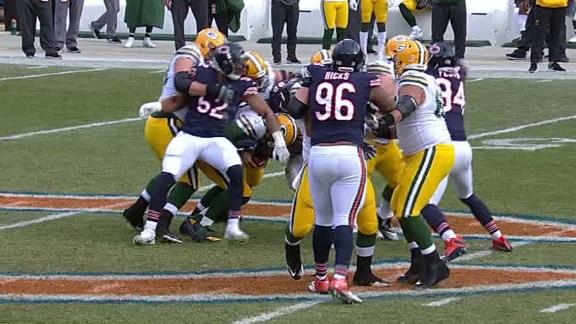 Westbrook returns punt for 74-yard TD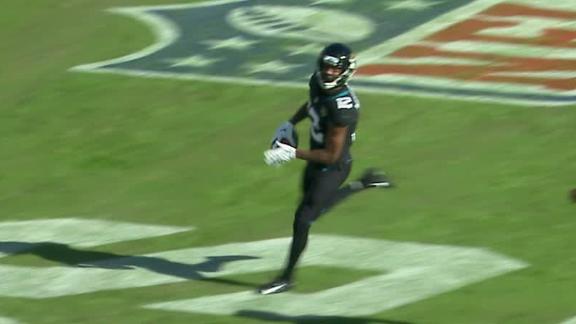 Cook spins and strolls in for 2nd TD run of game
Dalvin Cook eludes a tackler with a spin move and breaks free for a 21-yard touchdown run.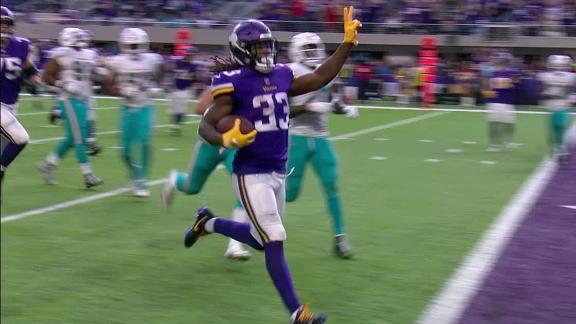 Jones lays out for spectacular TD grab
Julio Jones dives into the end zone for a 21-yard touchdown seconds before the end of the first half.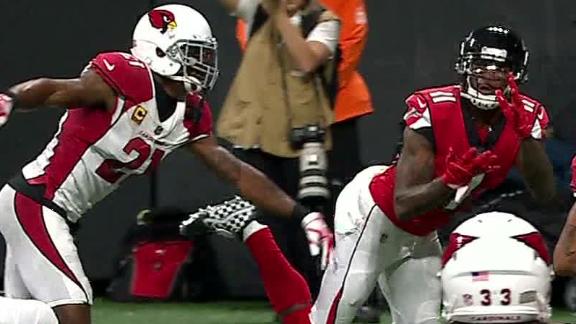 LeBron's triple-double powers Lakers to win
LeBron James drops 24 points, picks up 12 rebounds and dishes out 11 assists to lead the Lakers to an easy 128-100 win over the Hornets.
Lonzo records his first triple-double of the season
Lonzo Ball adds to LeBron James' triple-double with one of his own to lead the Lakers past the Hornets.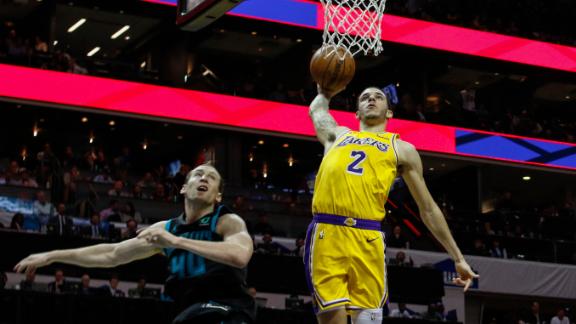 George drops 33 points in Thunder's win
For the fourth time in seven games, Paul George drops at least 30 points, with 33 on Saturday night in the Thunder's 110-104 win over the Clippers.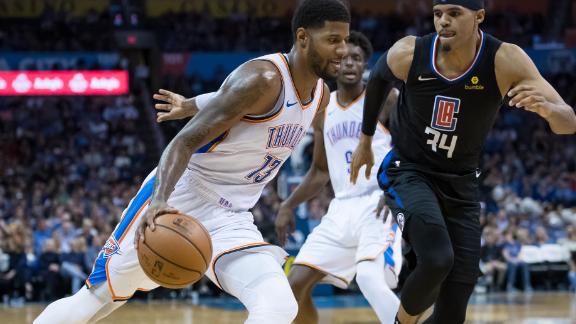 Harden propels Rockets to win with triple-double
James Harden's triple-double of 32 points, 10 assists and 12 rebounds powers the Rockets to a 105-97 win over the Grizzlies.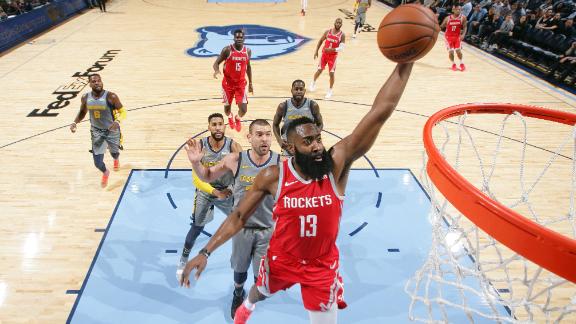 Griffin goes for 27 in Pistons' win
Blake Griffin leads all scorers with 27 points as Detroit tops Boston 113-104 to snap a 6-game losing streak.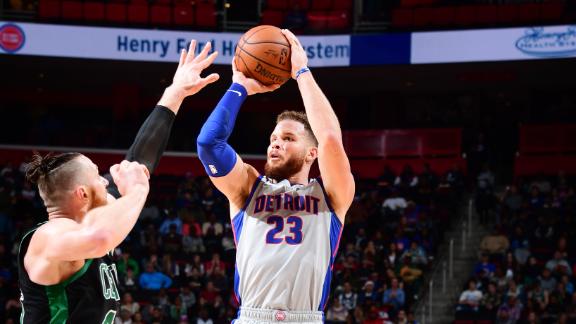 Towns' monster game comes in a loss
Karl-Anthony Towns posts a double-double of 28 points and 12 rebounds in the Timberwolves' loss to the Suns.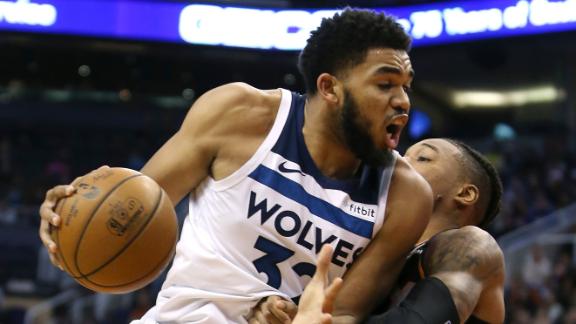 Dunn carries Bulls to second straight victory
Kris Dunn scores 24 points on 11-of-19 shooting, including the dagger as the Bulls rally to defeat the Spurs 98-93.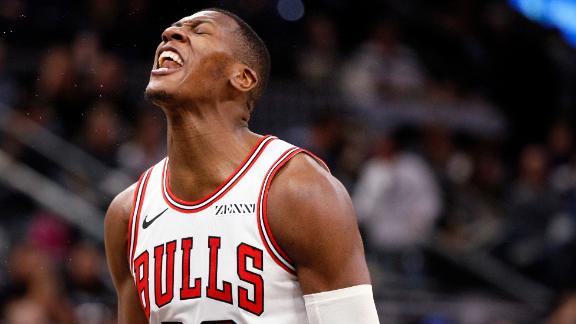 Booker drops 28 in his return
Devin Booker returns from a six-game absence and scores 28 points as the Suns rally to defeat the Timberwolves.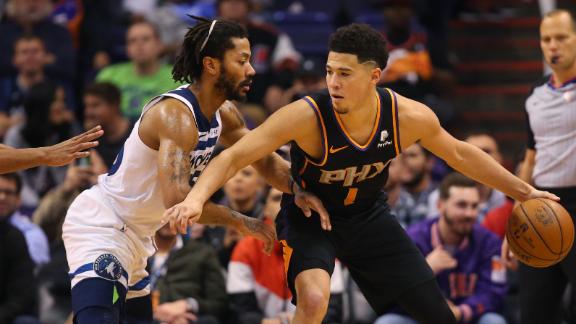 Ryan Inzana

Here are the top 100 players and managers in men's soccer, as rated by our experts.

ESPN Fantasy Football promo

Manage your squad in the Premier League, Champions League, La Liga and Liga MX.

ESPN

Time is running out for the UK to secure a post-Brexit deal, and there could be huge ramifications for Premier League clubs in the transfer market.

Getty

Updated tables from the Premier League, Champions League, La Liga, English Football League and more.

Getty

Keep track of all the important upcoming fixtures in the Premier League, Champions League, La Liga, English Football League and more.

Getty

Results and scores from the Premier League, Champions League, La Liga, English Football League and more.
Customise ESPN