blog - marcotti's musings
What's best for Pulisic: Liverpool, Chelsea or neither?
With Liverpool and Chelsea reportedly eyeing Christian Pulisic, Ale Moreno and Craig Burley discuss whether he should leave Dortmund or stay put.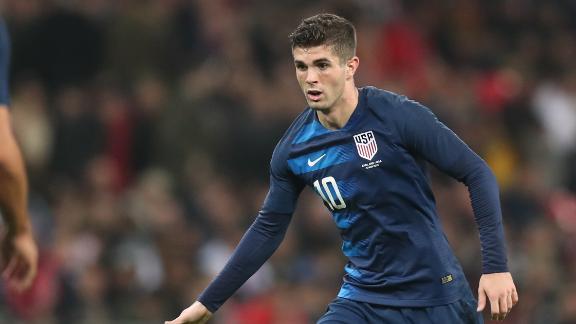 Football
UEFA Nations League
Football
Tuesday's Nations League Fixtures
England 2-1 Croatia: Three Lions roar to semifinals
Jesse Lingard and Harry Kane each scored to seal England's 2-1 comeback win over Croatia to reach the UEFA Nations League semifinals.
Kane: Nations League a great chance to win a trophy with England
England striker Harry Kane is already looking ahead to the UEFA Nations League semi-final stage, highlighting the fact they are only two games away from winning a trophy.
Dalic: Football's coming home, very soon
Croatia's Zlatko Dalic believes a young England side are on the verge of winning something special after they beat his side 2-1 to reach the UEFA Nations League semi-finals.
Marcotti: 'Relentless positivity' from fans lifts England
Gab Marcotti says the current England team has a connection with the fans that hasn't been seen in the country in decades.
Duke edges Auburn by 6 in Hawai'i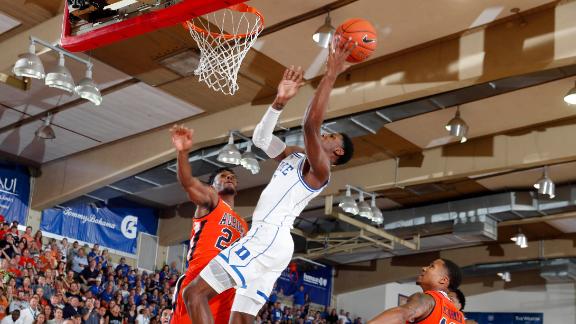 Barrett throws down fast-break windmill
RJ Barrett gets out ahead of the pack and flushes a windmill dunk.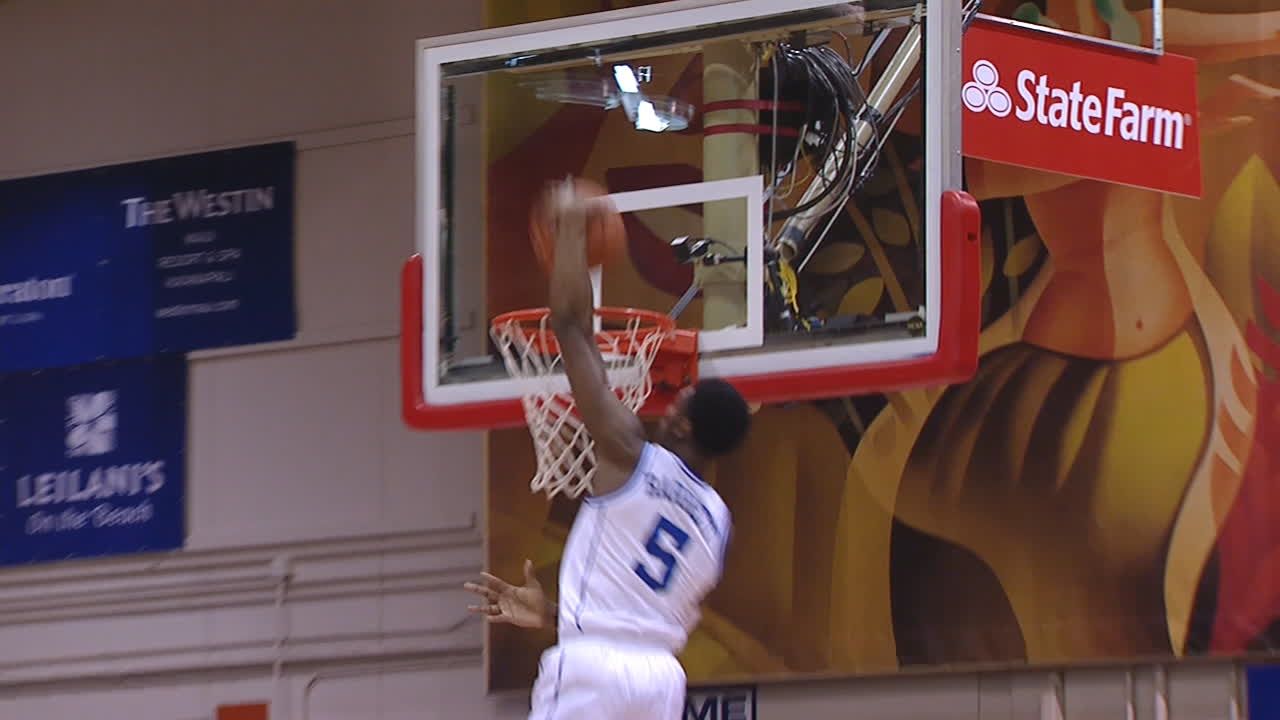 Bolden says win vs. Auburn was a 'big test'
Duke center Marques Bolden details how the Blue Devils beat Auburn and how he teaches the new guys everything he wishes he knew as a freshman.
No. 8 Auburn falls to No. 1 Duke
The Tigers dig themselves a 17-point deficit and come within five, but can't finish as the Blue Devils escape 78-72 in the Maui Invitational.
Bolden blocks, runs the floor and finishes alley-oop
Marques Bolden comes up with a block on defense, then runs the floor for an alley-oop.
Reddish pulls up for deep 3
Auburn gives Cam Reddish too much space as he knocks down a long 3-pointer.
Williamson lobs to Barrett to start 2nd half
Zion Williamson runs the floor and tosses an alley-oop to RJ Barrett for a dunk.
Williamson blocks Harper before halftime buzzer
Jared Harper tries going coast-to-coast before halftime but Zion Williamson shuts the door.
Bolden pins Auburn attempt at the basket
Jared Harper gets his layup blocked off the backboard by Marques Bolden.
Jones makes circus shot to beat shot clock
Duke freshman Tre Jones drives baseline and hits a baseline shot before the buzzer.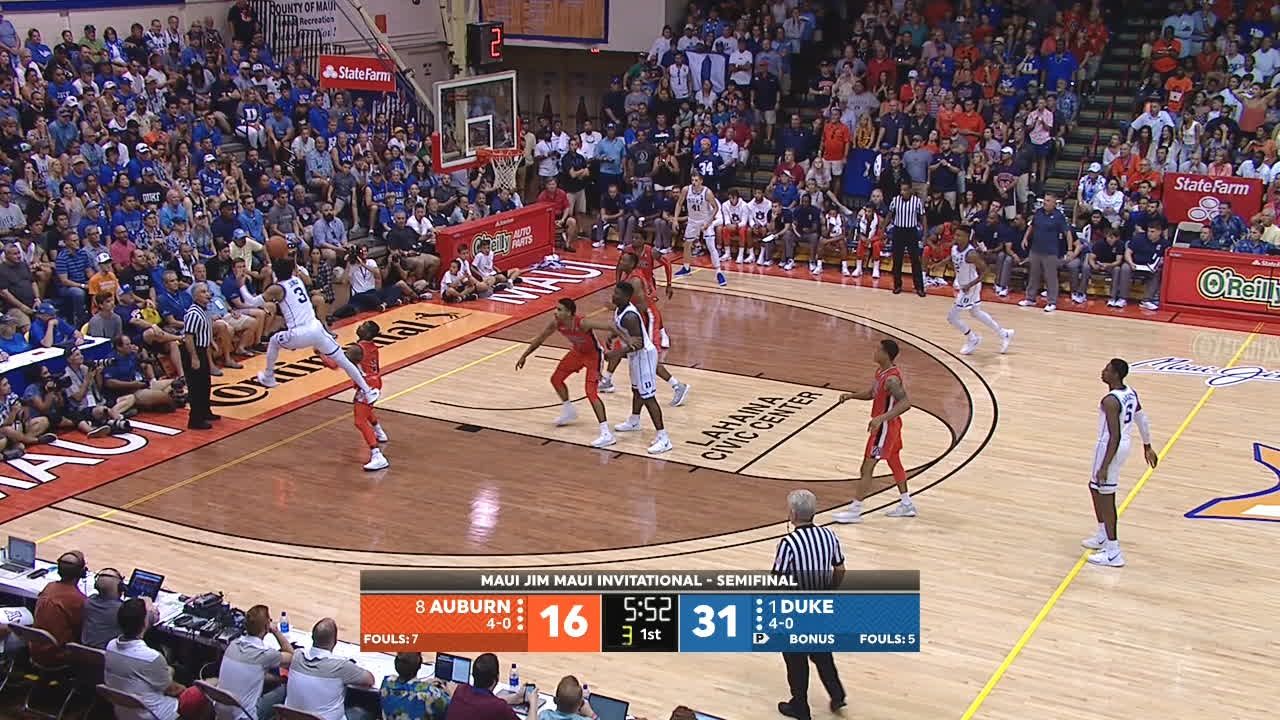 ESPN Fantasy Football promo

Manage your squad in the Premier League, Champions League, La Liga and Liga MX.

ESPN

Time is running out for the UK to secure a post-Brexit deal, and there could be huge ramifications for Premier League clubs in the transfer market.

ESPN Illustration

Ten years ago, Sheikh Mansour of Abu Dhabi bought Man City, transforming the club from Premier League punchline to a dynasty in the making.

Getty

Updated tables from the Premier League, Champions League, La Liga, English Football League and more.

Getty

Keep track of all the important upcoming fixtures in the Premier League, Champions League, La Liga, English Football League and more.

Getty

Results and scores from the Premier League, Champions League, La Liga, English Football League and more.
Customise ESPN